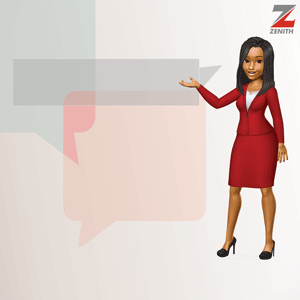 Controversy recently broke out on a WhatsApp platform, as to whether or not discussions bothering on security and insecurity (and especially on the worsening insecurity situation in Nigeria) are a part of law or legal discourse, and accordingly whether such discussions should or shouldn't feature as part of conversations on lawyers' or law platform. Opinions are divided on this. This short commentary is to prove beyond all reasonable doubts, that security is an aspect of human rights and rule of law, and discussions on insecurity and security can't be divorced from law or legal discourse.
In my opinion, all the constitutional and legal provisions on human rights are aimed at making citizens to feel secure or at giving citizens an assurance of security —- that their lives are secure in their dealings with fellow citizens; that their, persons, names, reputation, liberties, lands, properties, relatives, work, dignity and freedoms are secure. Thus, a basic essence of law is to guarantee order and through that, security. Accordingly, insecurity is the one of the greatest threats to Rule of Law and and human rights.
Now, look around you and tell me, are the legal foundations of our basic existence in Nigeria, not under a vicious threat by the worsening insecurity situation in the country? If the Constitution of the Federal Republic of Nigeria, 1999 could recognize in section 14(2)(b) that "the security and welfare of the people shall be the primary purpose of government", with due respect, it's befuddling, incomprehensible, and absurd, to hear anyone, especially a lawyer, arguing that what is in the grund norm (constitution)
is not an aspect of law.
Further, section 33(1) of the Constitution provides that "Every person has a right to life, and no one shall be deprived intentionally of his life, save in execution of the sentence of a court in respect of a criminal offence of which he has been found guilty in Nigeria". This right is now being violated in Nigeria on an hourly basis, with impunity. Citizens are killed in their homes, farms, on the road, at the airports, schools, markets, churches, mosques, village squares, offices, shops with reckless abandon and absolute impunity, as chicken. The situation has become so hopeless that governments in Nigeria are now calling on citizens to "defend yourselves".
When the government whose primary responsibility it is to protect lives and properties , have now resigned to advising citizens to "defend yourselves", what hope is there for security? What hope for human rights under section 33(1), when governments have resigned to their fate and surrendered to "God", their own primary responsibility— ie , the job of securing lives and properties in Nigeria?
Moreover, section 34 (1) provides that "Every individual is entitled to respect for the dignity of his person, and accordingly –
(a) no person shall be subject to torture or to inhuman or degrading treatment; (b) no person shall he held in slavery or servitude".
I ask, HOW MARKET in Nigeria for provisions on "respect for the dignity of his person", and on prohibition of "torture" "inhuman or degrading treatment", slavery and servitude?
Fourth, section 35(1) provides that "Every person shall be entitled to his personal liberty and no person shall be deprived of such
liberty save in the following cases and in accordance with a procedure permitted by law". How many Nigerians still enjoy "personal liberty" in their own country, Nigeria? What about the legal prohibition of illegal taxation? How many Nigerians still enjoy freedom from illegal when Boko Haram, ISWAP, UGM, and bandits, levy and enforce collection of illegal taxes all over parts of the country?
What about the right to freedom of movement? Are Nigerians still free to move freely in their fatherland?
What are we even talking about? If security is not part of law, then law is a dead discipline. Those who argue that security discussions are not legal discussions, are doing so in furtherance of their selfish, parochial, sectional or partisan agenda. They know the truth. They don't want to face truth in order to be free. If we won't discuss insecurity, then we're saying human rights are meaningless; we're saying those provisions of the constitution, as i have referred to above, are rubbish.
Insecurity is a threat to human rights. Avoiding discussions on causes, effects of and solution to worsening insecurity in Nigeria, is a promotion of violation of human rights and rule of law. Interdicting discussions about security/insecurity is tantamount to abandoning a part of our primary roles as lawyers. The first duty of a Lawyer is to promote rule of law and human rights. All other duties are secondary. Accordingly, if a lawyer doesn't discuss insecurity on a Lawyers' platform where all discussions about LAW are permitted, who else do we expect to discuss insecurity?
In my opinion, the best approach towards discussing the way out of worsening insecurity in Nigeria is the criminologist's approach: (1) ask the right, objective questions about the causes of the current spate of insecurity and provide honest answers. If you remove the causes, the results will disappear. Guns alone can't cure the nature of insecurity that we have in Nigeria. It's a peculiar kind of insecurity; it manmade, self-imposed, self-inflicted and therefore can't be solved by only guns and military weapons. Weapons have even proven ineffective and inefficient in curbing insecurity in Nigeria— a testimony to my suggestions, that much more is needed to halt this ugly trend. (2) determine and expose the level of damage arising from insecurity and suggest way out; (3) determine and expose the most appropriate cures for insecurity, since military might has failed and (4). Put forward objective recommendations devoid of poltical undertones, ethnic protectionist shenanigans, parochialism irredentism, and egoistic grandstanding.
Accordingly, it's my humble conviction that all discussions and conversations about causes (immediate and remote), effects, implications of, and solutions to, Boko Haram, ISWAP, BANDITRY, Unknown Gunmen, Yoruba Nation Agitation, IPOB imbroglio, Militancy, kidnapping, ritualism, Yahoo-Plus ritualism, drug abuse and peddling, herdsmen menace, religious extremism, among similar issues are legal discussions which ought to not only feature on, but should dominate lawyers' Platforms, Meetings, Seminars, Webinars, Workshops, Conferences, etc.
That this is not currently the case testifies to the allegation in some quarters that awyers are a greater part of Nigeria's problem. If lawyers play their role well, Nigeria would be well, better. Ironically, unfortunately, most lawyers just egoistically faces only their own private affairs, feeling unconcerned, even as a beautiful country gradually but steadily goes down the drain on the altar of worsening insecurity and religious irrendtism and extremism.
If lawyers had devoted much attention to discussing and working hard to advise and harness efforts at halting, worsening insecurity in Nigeria, by now that problem would have taken a reverse movement. See for example, the Nigerian Bar Association (NBA) is planning to hold a conference in Sokoto State. Unfortunately, Sokoto is currently engulfed by restiveness and tension and worsening insecurity.
Good luck to Nigerian lawyers who argue that discussing security/insecurity is outside legal discourse. Insecurity is disrupting their own affairs too. When the nose grieves, the eyes cries.
May I by way of conclusion on this part, respectfully recall a statement issued by a very respected senior lawyer in Nigeria, Chief Ferdinand Oshioke Orbih, SAN, on a Lawyers' WhatsApp Platform, Legal Practice Discourse (LPD):
"The issue is how do we as lawyers respond to the goings on in our country. We cannot play the ostrich at this critical time in the history of our dear country. If this [discussions about security insecurity] is outside the mandate of LPD, then I'm on the wrong platform. Anything that threatens the existence of this country equally rocks the foundation of the legal profession. There has to be a country for us to practice our profession. I practice Law in Nigeria, not in the USA, the UK or any other country for that matter. The politicians in our midst may disagree but please let us face the reality of the situation…".
To be continued!
Respectfully,
Sylvester Udemezue (Udems)
08109024556, udemsyl@gmail.com.
-Advertisement-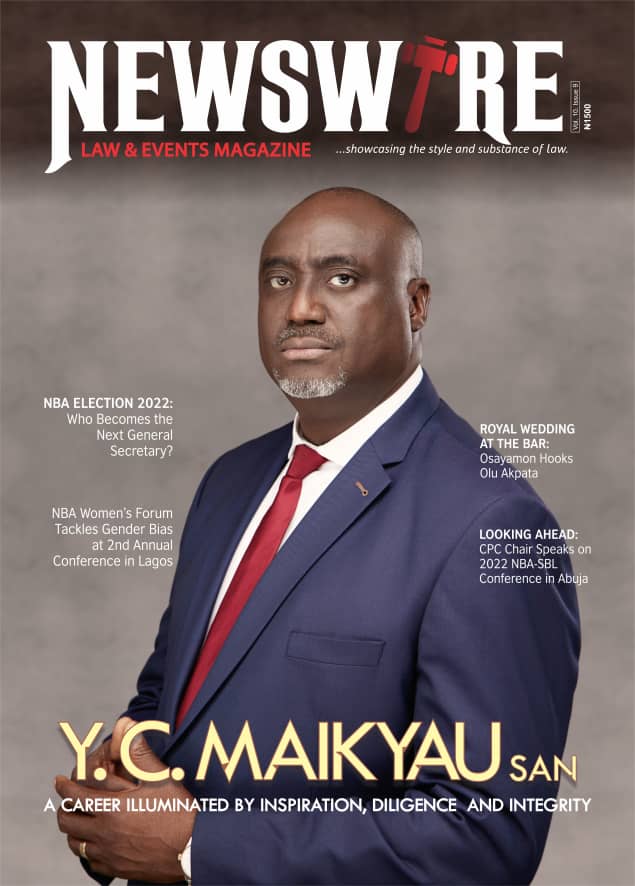 Newswire Law and Events Magazine is Out. It's a collector's item. Get one - or two,or more - for yourself and loved ones.
Do you want to be heard, your events covered, your articles published, or need to advertise your products and services on our

Blog

and

Magazine,

reach out to us at

Newswire Law and Events,

you will be glad you did. For more details about our services,

please call:

08039218044, 09070309355. Email: newswiremagazine@yahoo.co.uk