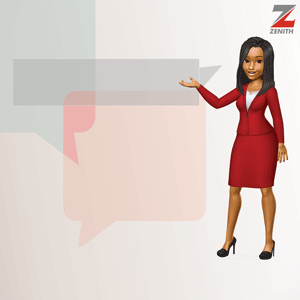 NATIONAL SECRETARIAT: Plot 102, Muhammed Buhari Way, Cadastral Zone A00, Central Business District, Abuja Nigerian Tel: +234 800 333 1 www.nigerianbar.org.ng
23 January 2023
Mr Godwin Emefiele, CON
The Governor of the Central Bank of Nigerian
Central Bank of Nigeria
Plot 3 Abubakar Tafawa Balewa Way Cadastral Zone
Abuia – FTC
MAIL RECEIVED SECURITY SERVICES

Dear Sir,
NIGERIAN BAR ASSOCIATION ON THE 2022 NAIRA REDESIGN POLICY
Background
In the last four (4) weeks, the Nigerian Bar Association (NBA) has engaged in wide consultations with critical stakeholders on the demonetisation policy, its implementation and its possible impact on the Economy. I would like to state at the outset, that the policy is a laudable one for which the CBN must be commended. This is because it has the potential to stem corruption, make for easy detection of the funding of terrorism/other criminal activities and limit/allay fears of politicians' using large sums of cash to buy votes in the coming elections
especially ifthe policy is properly and fully implemented.
We are however (like many Nigerians) concerned as to whether the implementation of the
policy ni the manner that it is being carried out will not bring more loss, stifle economic
activities, cause panic and generally result in more hardship to the same Nigerians the policy
si meant to serve. This si therefore a matter of public interest and ni several respects, of general interest to the members of the legal profession given our privileged position in the society.
Understandingo ftheNaira Redesign Policy
As we understand it, the demonetisation policy announced by the CBN on 26 October 2022 for the redesign of all (three) major naira notes (200, 500 and 1000 naira) and withdrawal of the old notes which will cease to be legal tender by 31 January 2023, is meant to "help increase financial inclusion, control inflation and assist ni the fight against corruption."
The 26 October announcement made by the CBN Governor, he iterated among other things that:
a) Currency management is a key function of the CBN in line with section 2 (b) ofthe CBN Act 2007;
b) Currency management, in Nigeria, has faced several daunting challenges including hoarding of bank notes (with 85% of notes (2.73 Trillion out of 3.23 trillion) in circulation outside the bank vaults) w h i c k a s worsened the shortage of clean/fit bank

NATIONAL OFFICERS:

Yakubu Chonoko Maikyau, OON, SANPresident
Adesina Adegbite, FICMC, General Secretary; Linda .R Bala (Mrs), 1st ecVi President; Chukwuemeka Clement Ugo, dn2 VicePresident;Amanda Ego Demechi-Asagba, dr3 ecVi President;
Caroline Ladidi Anze-Bishop, Treasurer; Chinyere Gladys Obasi, Welfare Secretary;Akorede Habeeb Lawal, Publicity Secretary; Daniel .KKpi, Assistant Secretary; Charles Ajiboye, FCIMC, FCAI, ACSI Asistant Publicity Secretary notes and increased the risk of counterfeiting especially mi the N500 and N1000 denominations;

c) Global best practice requires central banks to redesign, produce and circulate new legal tender every 5-8vearsbut the existing series has not been redesigned in the last 20 years; d) The redesign will deepen the CBN's drive to entrench a cashless economy complemented by increased minting of the eNaira – reigning ni currency outside the
banking system and making monetary policy efficacious;

e) Incidents of terrorism and kidnapping would be minimised as access to large volumes
ofmoney used as source funds for ransom payments will begin to dry up;
The bank mandated the immediatereturn of old currency notes by the money deposit banks in exchange for the new notes and asked the banks to open currency processing centres to accommodate customers' return of old notes. The CBN suspended bank charges for cash
deposits and reassured Nigerians that ti was closely monitoring financial systems and the economy in general.
Since the announcement of the Naira redesign policy, the CBN has taken the following steps:

a)Issued a press release on 1 November 2022 acknowledging both the public uptake of the policy through increased currency deposits and the infrastructure gaps making ti difficult for some Nigerians to readily access banks/agents for inclusion and the currency exchange. The C B assured Nigerians that agent locations across the country had been fully enabled to facilitate account/wallet opening, BVN registration, cash deposits, etc.;

b) Issued a letter dated 6 December 2022 to all Deposit Money Banks (DMBs), Payment Service Banks (PSBs), Primary Mortgage Banks (PMBs) and Microfinance Banks ( M B s ) placing maximum limits for over-the-counter cash withdrawals per week at NGN 100, 000 and NGN 500,000 for individuals and corporates respectively and imposing processing fees at 5% and 10% respectively for any withdrawals above those limits. The apex bank imposed limits on other banking transactions including NGN 20,000 limit for ATM withdrawals, only denominations below NGN 200 are to be loaded in ATM machines, maximum POS withdrawals shall be NGN 20,000, the maximum limit for clearing cheques is NGN 10 million and third party cheques above
NGN 50,000 are not eligible for payment over the account. The letter allowed for exceeding the limits in exceptional circumstances and subject to fulfilling the requirements for the application procedure prescribed therein;

Issued a further letter dated 21 December 2022 to all Deposit Money Banks (DMBs), Payment Service Banks (PSBs), Primary Mortgage Banks (PMBs), Microfinance Banks (MFBs), Mobile Money Operators (MMOs) and Agents reviewing maximum limits for withdrawals across all channels to NGN 500,000 and NGN 5,000,000 for individuals and business respectively. Charges for over-the-limit withdrawals were reduced to 3% and 5% respectively. The limit for third-party cheques payable over the counter was raised to NGN 100,000 while the limit for clearing cheques remained the same;

d)Issued a circular [dated – haven't sighted the original circular] (in partnership with super agents and DMBs) launching a cash swap program across local government areas in Nigeria to take effect from 23 January 2023.

The exchange limit is set at
c) Page | 2 NGN10,000/person – anything in excess is to be treated as a cash-in deposit to wallets or bank accounts in line with the CBN's cashless policy. Under the program, Designated Agents are eligible to:
a. open an instant wallet/account to promote inclusion and accommodate this aspect ofthe policy leveraging CBN Tiered KYC Framework; a set of flexible
account opening requirements designed topromote financial inclusion;

b. Collect redesigned notes from DMBs for cash swap transactions – at a fee for
cash swap transaction but no further commission and under the strict
supervision of the DMBs (with weekly reporting obligations to their principals
(Super Agents, DMBs and MMOs) who ni turn have reporting obligations ot the CBN)
Information in the public domain credited to the C B governor and the Presidency is that about NGN Trillion has so far been retrieved on the back of the policy as CBN deploys more persons to work in its currency processing unit to facilitate even more success in that regard.

As stated earlier, since the 26 October announcement, the NBA has followed the progress of the Naira Redesign, held consultative engagements with different individuals and subsequently different groups, whom we formally reached out to in January to request their respective opinions on the Naira redesign especially as it relates to the policy's impact on theirsector and how any negative fallout may be mitigated. We also reviewed past attempts at demonetisation both within andoutside Nigeria.
Summary of Findings
a. Nigeria
The 2022 Naira Redesign Policy is not Nigeria's first attempt at currency redesign and/or demonetisation. At various times ni 1962, 1973, 1977, 1979, 1999, 2007, 2009, 2010 and 2014 the Nigerian government had made certain changes to the naira by either changing words, colours, adding new denominations or introducing the 50 naira note ni commemoration of Nigeria's 50th independence anniversary. It will be recalled that ni 1984 the military government sought to crack down on corruption and fix a debt-ridden and inflated economy by demonetisation. The government issued new currency notes and recalled the old the old bank notes which were rendered unusable after the prescribed two-
week timeline. The demonetisation policy didn't work as planned. The economy collapsed; within a year of the demonetisation, there was a coup which removed the head of state,
naira was devalued as the economy collapsed. Some of the issues that plagued the 1984 demonetisation are recorded to include:

a) A short deadline – the policy came into effect on 1 April 1984 – the government gave a 2-week period for the exchange of old notes and limited the amount an
individual could convert legally ot $7,000 (which was about NGN9, 10 at hte time);

b) As a result of hte deadline, businesses came ot a grinding halt as traders stopped selling goods for fear of receiving old notes which could not be exchanged;
Page3 c) Shortage of new notes – inordinate queues were seen at the banks as Nigerians waited daily to exchange old notes for new ones but often returned at the end ofthe
day without the exchange because the banks were in short supply;

d) Exploitation and kick-backs – essentially there were reports of more corruption as
banks and bank managers exploited customers who were desperate to trade in their old notes;

e) Poor information dissemination- given the communication infrastructure of that time, rural dwellers did not receive information on the deadline in time adding to the queues in the banks around the deadline;

f) Stranded old notes- it was widely reported that owing to failure to secure new notes in the exchange (as the banks eventually ran out of new notes and the government failed to extend the deadline), many Nigerians were left with large amounts of old notes which became useless as they had ceased to be legal tender. There is at least
one report o fa trader who committed suicidebecause he was stranded with about NGN 200,000 of the old notes.
So many other countries in the world had at different times introduced demonetisation policies
for various reasons including the need to curb corruption, stem inflation and reduce the risk of
counterfeiting. So many of those countries recorded little or no success e.g Ghana, Zaire, Soviet
Union, Myanmar, North Korea, Zimbabwe, Venezuela and India, among others. None of these
was successful. Perhaps the closest to what we are experiencing in Nigeria now is the recent demonetisation in India.

b. I n d i a
India announced the demonetisation of the 500 and 1000 denominations on 8 November 2016.
The deadline for the exchange of the old bills for new bills (of 500 and 2000 rupees) was 31
December 2016. Reasons for demonetisation were to curb counterfeiting, move India towards a cashless economy and increase formal tax. Upon the announcement, currency in circulation fell by around 8.4 trillion rupees while bank deposits rose by a meagre 1.5 trillion rupees between October (the last month before demonetization) and December 31, 2016 (the last date for exchanging the old bills for new ones. Most of the demonetized currency was instead deposited in time deposits, which rose by over 4 trillion rupees during this period. Within a year of demonetisation, currency in circulation in the economy was back to its pre- demonetisation level. The challenges brought on by demonetisation included ATMs running out of cash, long queues of people at the banks (some dying as a result), very slow remonetisation of the economy, severe disruptions to regular commercial transactions (with the rural economy and real estate sector being the hardest hit) and the Reserve Bank of India issued
57 official circulars between 9 November and 31 December 2016 revising condition for deposits, withdrawal and exchange of demonetised currency.
The more successful attempts at demonetisation are:

c. Australia
which merely replaced paper notes with long-life polymer-based notes of the same denomination to curb black money in the economy. Though the initial financial outlay was high, this had a positive impact on the economy;

European Union
The EU introduced a unified currency into the region on 1 January 2002 by demonetising currencies of 12 countries within the EU. Prior preparations started in 1998, and the population were informed well in advance. Eight (8) billion notes and Thirty-eight (38) billion coins were distributed through 218,000 (two hundred and eighteen thousand) banks, post offices and 2,800,000 (twomillion and eight hundred thousand) sales outlets;
e. UnitedKingdom
The UK withdrew legal tender status of 20 and 50 GBP banknotes on 30 September 2022, one (1) year after the introduction of the 50 GBP polymer notes. Withdrawal of paper 20 GBP notes commenced on 20 February 2020, while withdrawal of paper GBP 50 notes commenced on 23 June 2021 when polymernotes enteredintocirculation. The Queen's death necessitated another
round of demonetisation, the Bank of England announced a date for demonetisation 18 months in advance.
Concernsa b o u tDemonetisation in Nigeria
To better understand the people's reaction to the demonetisation policy and evaluate the sort of interventions the NBA could make as its contribution to nation building, the NBA reviewed the data available to the public and assessed official position papers received from different stakeholder groups. Our findings and assessment of the data are below:
a. GeneralDatao nCurrencyandEconom

(1)According to CBN, there is N2.73 trillion in circulation waiting to be mopped up. This means that commercial banks would need to aggregate approximately N30.3 billion daily over the course of 3months from the date of pronouncement to the deadline to be able to mop up the cash in circulation. This would only be achievable fi 100% of Nigeria's economy is formal and all the 5,385 commercial bank branches in Nigeria (as reported by CBN in 2020) have the same daily transaction capacity evenly distributed across the country. By that formula, ti would take an average deposit of N6.2 million per day in every branch to recover the entire N2.73 trillion reported by CBN over the 3-month period.

(ii)In reality 75% of Nigeria's GDP comes from industries and services sectors which is distributed between Lagos (which holds the majority of industries and services businesses hence the presence of 29% bank branches in the commercial capital) and
commercial/formal sector economies like Ogun, Kano, Rivers, Abia, Abuja, Kaduna, and Anambra (which together hold about 25% of bank branches). On the other hand, over 23.36% of the GDP comes from the agricultural sector domiciled in the rural economy- these are in States with the least number of commercial bank branches per adult. The estimated number of smallholder farmers in Nigeria is about 40 million (-20% of the country's population), these individuals unlike those in formal economy- driven states are heavily reliant on cash for their daily activities and transactions and are mostly unbanked underbanked.

In the commercial/formal sector states with an aggregate presence of about 54% of commercial bank branches, ti is realistic to assume that individuals and companies can start to deposit their monies in the bank vaults through the multiple e-channels and numerous branches at their disposal immediately after the pronouncement as they are
more of a digital economy and less reliant on cash transaction thus giving them more window to work within the timeframe. It is more untenable to expect such from farmers
and other sectors of the informal economy both within and outside of the major commercial centres (which hold about 46% of commercial bank branches) as they do not have the luxury of immediately depositing their monies in the banking systems – not only for access issues but also because the capital used to turnover money for businesses and family sustenance is in cash and utilised mostly in cash-based/unbanked sectors of the economy.
Lagos with an estimated population of about 20 million out of which about 55% (~11
million) are adults going by our national average has 1,568 commercial bank branches. This means that the ratio of the commercial bank branches to adults is 1:7,015 (ie one branch to over 7,000 people. Sample data from other states around the country reveals that there is a ration of
• 1:63,684 (one branch to circa 63,000 people ni Kebbi State;
• 1:79,951 (one branch to circa 80, 000 people) in Jigawa State;
• 1:75,862 (one branch to circa 76, 000 people) in Yobe State;
• 1:24,670 (one branch ot circa 25, 000 people) ni Bayelsa State;
• 1:14,306 (one branch ot circa 14, 000 people) ni Ekiti State;
• :1 51,501 (one branch to circa 51, 000 people) in Kano State; and • 1:47,992 (one branch to circa 48, 000 people) in Ebonyi State.
(1V)
(v)
In general, Nigerians in rural markets for agricultural produce and other raw materials, agency banking, POS operators, e-payment platforms, manufacturers and the political class (among others) have expressed concerns over the impact of the new policy on business and other transactions within their respective sectors.

b. Specific Stakeholder Interventions Summary of Identified Challenges
Low uptake of the cashless policy (including the eNaira and numerous payment solutions introduced into the economy by FinTech companies) – this has limited
available infrastructure for implementation of the naira redesign policy particularly the cash swap aspects.
Potential negative impact of naira redesign on exchange rates for several reasons including the possibility that holders cash for import/export or illicit cash would
seek to trade their cash for foreign currency (instead of the new notes) putting further pressure on the exchange rate.
Potential negative impact of naira redesign on inflation rates (particularly food inflation rates) and the cost of living
P a g e6 D. Lack of transparency/dearth of details on the policy and poor engagement with the public in the implementation (including rejection of new notes as counterfeit by rural dwellers and persons unaware of the naira redesign policy)

Timelines for implementation/short transition period

Potential negative impact on MSMEs and other cash based businesses
Illiteracy and inability to understand/use digital channels to consummate transactions
Money held ni deposit accounts, bonds, etc. far exceed the cash ni circulation so there is no correlation between demonetisation and inflation
K.
Insufficient new notes for exchange as cash withdrawal in banks is still being settled by old bank notes
Demonetisation may not curb kidnapping as ransom may be demanded in dollars
Cost of the naira redesign appears to outweigh the benefits (unverified information
in the public domain puts the figures at NGN 218 Billion)
The impression that all currency not swapped by 31 January will be locked-out
Summary of stakeholder recommendations
Stakeholders have identified the critical success factors for implementation of the demonetisation to include, among other things:
A. proper planning, sufficient notice allowing for gradual phasing (for at last 6 months) of the old notes as the new bank notes incrementally gain circulation with more distribution and priority to the rural economy in terms of the cash swap;
B. Extend cash swap timelines so as to record better success;

C. Public engagement – education and sensitisation
D. Root causes analysis of some of the challenges with a view to resolving those first so that obstacles to implementation of subsequent policies are removed and past mistakes are not repeated with new policies. For instance, fixing the gaps with implementation of the Cashless Policy will improve the success of demonetisation and dealing with insecurity and FOREX volatility (which are considered the twin tigers of inflation) will curb rising rates of inflation;
E. Closer collaboration and exchange of information between CBN, fiscal authorities (such as the Ministry of Finance) and law enforcement agencies (such as EFCC together with stakeholder engagements and partnership will aid careful crafting, planning, implementation and monitoring of government policies to ensure that unscrupulous players do not undermine the process and that defaulters are prosecuted to the full extent of the law;

Transparency, partnership, and sensitisation/informative campaigns to the public on the cost, process(es), expectant outcomes of demonetisation and introducing the new currency to the public (especially rural dwellers) should be done by both the issuer (CBN) and other stakeholders;
Page | 7 G. Push vigorously for proper implementation of the cashless policy through active collaborations with banks, Fin Tech companies, MNOs and other players;
H. Pursue the proper implementationof extant policies such as the RT200 Non-Oil Export Proceeds Repatriation Rebate Scheme, ACBN Scheme which aims to rely on non-oil proceeds to generate $200 Billion in FX earnings over a 3-5 year period- improving our foreign currency reserves would help shore up our exchange rates;
Constant monitoring and review through DMBs so as to manage impact on inflation
and exchange rates;
J. Design and implement means of mitigate the impact of demonetisation on MSMEs;
NBA's Perspective
Without any intention of challenging the policy which we have admitted at the onset to be laudable, we have considered the provisions of the relevant laws vis-a-vis the available logistical, infrastructural and man power support required for the implementation of the policy,
we are of the humble opinion that, there is a need for an urgent review. In our view, the necessary logistical, infrastructural and manpower support, required for the successful implementation of the policy are in short supply and should be greatly improved upon if they are to be leveraged for full implementation of the policy with minimal loss or economic hardship.
Section 20 of the CBN ACT (2007) provides as follows:
"20. -(1)
The currency notes issued by the Bank shall be legal tender in Nigeria at theirface valuefor the payment of any amount.
(2)
The coins issued by theBank shall, if such coins have not been tampered with, be legal tender in Nigeria at their face value up to such amount or amounts as may be determined,from time to time, by the Bank.
(3)
_Notwithstanding Sub-sections (1) and (2) of this section, the Bank shall
havepower,i fdirectedt od os ob yt h ePresidenta n daftergiving reasonablenoticei nthat behalf. to call in any ofits notes or coins on paymentofthefacevaluethereofandany note or coin with respect to whicha noticeh a sbeengiven under this Sub-section, shall, on the expirationo fthenotice, cease to be legal tender, but, subject to section 22ofthisAct,shallberedeemedbytheBank upon demand.
4)
It shall be an offence punishable by a term ofimprisonment ofnot less than 5years for any person to falsify, make or counterfeit any bank note or coin issued by the Bank which is legal tender in Nigeria.
(5)
Aperson who refuses to accept the Naira as a means ofpayment isguilty o f an offence and liable on conviction to a fine ofN50,000 or 6 months imprisonment:
Provided that the Bank shall have powers to prescribe the circumstances and
conditions under which other currencies may be used as medium ofexchange ni Nigeria."
[underlined for emphasis| Page 8 We observe from the above quoted provision that:
(a) The power of the CBN to call in any of its notes or coins otherwise described as demonetisation, can only become operational upon the directive oft h e President after giving reasonable notice for the recall. From the clear wording of the section, thesetwo conditions must coexist before the power to call any of the notes or coins by the CBN can crystallise. The questions that have trailed this policy from our consultations include; "was there a directive of the President? And where there was one, could ti be said that the notice, given the prevailing circumstances was reasonable? The questions seek to interrogate the process leading to the policy and justify the need for extension of the timelines for its implementation.
(b) There seems not to be any information in the public domain as to what would happen to the old currency in the possession of Nigerians, by or after the 13 January 2023. Section 20 (3) quoted above requires that:
…any note or coin with respect to which a notice has been given under
this Sub-section, shall, on the expiration ofthe notice, cease to be legal
tender, but, subject to section 22 of this Act, shall be redeemed by the Bank upon demand. [underlinedfor emphasis]
The "Bank" indicated above being the CBN, we wish to note at this point that there is
no sensitization, or if there is, it is not widespread, as to what Nigerians can do with the old bank notes after the 13 January 2023 even though the law has made clear provisions for what shall be done by the CBN upon demand. Any person who shall be ni possession of hte old notes which have ceased ot be legal tender by 31 January 2023 si at liberty to approach the CBN and make a demand for the redemption of the notes and the CBN is under statutory obligation to "redeem the notes.
Our recommendation, on this issue therefore, si that ni addition to educating Nigerians on demonetisation itself, a campaign on what happens to old bank notes after 31 January should
be launched so as to adequately inform the public on what to do and prevent or reverse the
rising panic or agitations caused by concerns about the inability of Nigerians to swap out their
old notes for the new notes by 31 January. This may be achieved, ni line with the CBN's power in Section 1(3) of the Banks and Financial Institution Act (BOFIA) 2020, to delegate any of its functions, by utilising the 36 branches of the CBN across the country as currency processing centres after 31 January and using those centres to coordinate designated DMBs and the centres in each local government area, per the CBN's recently introduces cash swap program. This would expand coverage and improve the success of the program. Section 1(3) of BOFIA states thus:
"(3) The Bank may, either generally or in any particular case, appoint any person who is not an officer or employee of the Bank to render such assistance as it may specify in the exercise of its powers, theperformance ofits functions or the discharge
Page | 9 ofits duties under this Ac,t orthe Central Bank ofNigeria Ac,t or to exercise, perform or discharge the functions and duties on behalf of, and in the name of, the Bank."
Incidentally, the CBN's cash swap program which took effect on 23 January 2023 has not addressed the concerns ofNigerians post- 31 January 2023. While appreciating the actions of the CBN which are based on the enabling law, it is important to adhere strictly to the spirit and intent of the law as we must not deploy the laws made to serve the course of Nigerians to become an instrument to inflict harm, loss, injury and stifle economic activities. This would go against the spirit of the policy and penalise Nigerians who have legitimate reasons to transact in cash without affording them the education, infrastructure or opportunity to do otherwise. Similarly, Nigerians must be offered the opportunity to demand the CBN to redeem any cash in their possession post 31 January 2023.
Our considered view is, after 31 January 2023, Nigerians can still swap their old notes to new ones at any CBN branch or designated locations as provided for in both the CBN Act and BOFIA. By the CBN acknowledging that the swap can continue, circulation ofold notes (which Nigerians are already beginning to reject) can continue. Also, as ti regards the implementation of the cash swap, to avoid chaos in the branches/designated locations and to forestall a complete shutdown of the rural economy, the CBN must sensitise citizens on these legal provisions and make adequate arrangements for the swaps to continue at their branches. By this, Nigerians will be put in a comfortable place to participate in the process and fully migrate to digital payment platforms and continued use of the new bank notes without any panic or agitation
whatsoever.
Bank branches across the country are already beginning to experience an influx of anxious customers resulting in long queues. As a result, their limited facilities are already being overstretched. We anticipate that this will grow worse as we approach the deadline of 31 January 2023 unless proper sensitisation is carried out in a way that inspires the confidence of the people in the process.
The NBA remains committed to the fight against corruption and terrorism as well as the
improvement of our economy and the general well-being ofNigerians. We are available at your
earliest convenience, to discuss the insights shared ni this letter and ot partner with your office for benefit of all Nigerians.
In the meantime, kindly accept the assurance of my highest esteem. You faithfuly.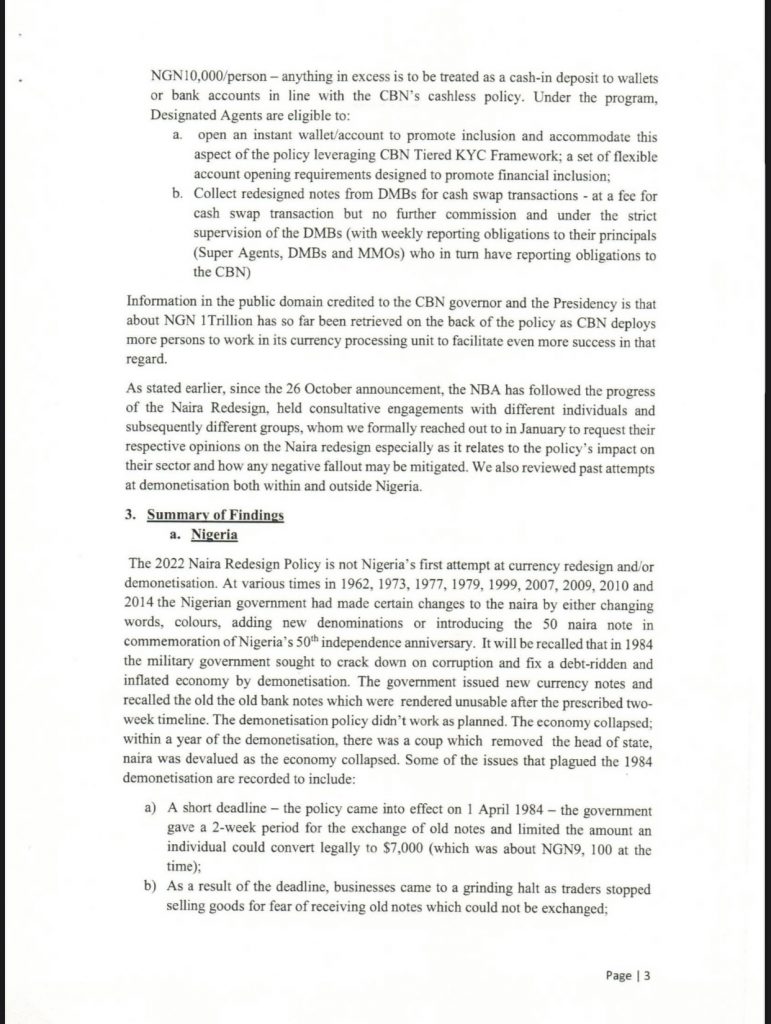 -Advertisement-
Grab our latest Magazine, "Chief Emeka Ozoani, Go-Getter & Go-Giver". Get your order fast and stress free.
For more details about Newswire Law&Events Magazine, kindly reach out to us on 08039218044, 09070309355. Email: newswiremagazine@yahoo.co.uk. You will be glad you did
Do you want to be heard, your events covered, your articles published, or need to advertise your products and services on our

Blog

and

Magazine,

reach out to us at

Newswire Law and Events,

you will be glad you did. For more details about our services,

please call:

08039218044, 09070309355. Email: newswiremagazine@yahoo.co.uk