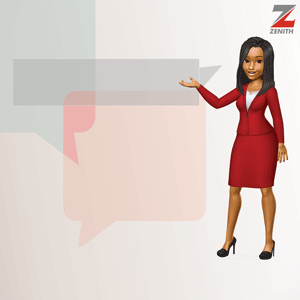 Easter and our Inconclusive Dreams:
The resurrection of Jesus Christ is everything for the Christian faith. Without it, every pillar and the foundation of the Christian faith collapses. It is the single most shocking and dramatic event in human history. Over two thousand years later, the thought of it still seems irrational, absurd, fraudulent, nonsensical, unreasonable, grotesque and even scandalous. St. Paul eloquently said that the idea of the resurrection was foolishness to the Greeks and a stumbling block to the Jews (1 Cor. 1:23). Accepting the resurrection has consequences because we have to then accept that true, there is no other name by which there is salvation (Acts 4: 12). St. Paul repeats: If there is no resurrection, then Christ has not been raised, if Christ has not been raised, then our faith is in vain and you are still in your sins (1 Cor. 15:14).
Preceding the resurrection are the three days, from Good Friday to Sunday (known as the Easter Triduum), marked by fear, anxiety, uncertainty, disquiet and wariness. The passion of Jesus Christ is the story of our lives with its ebbs and flows. It is a story of sin and redemption. His triumph assures us that even when it seems that God is asleep and does not care, God wakes and subdues the turbulent seas (Mk. 4:38). For this reason, there is sure hope of victory for all people who strive to follow Christ and His Way. I am the resurrection and the life. Anyone who believes in me, though he die, shall live (Jn. 11:35). This is the power of the resurrection that mocks the powers of this world. Resurrection, not death, has the final word of History!
2: Our 2023 elections and our Future:
The much-awaited elections, so full of promise have come and gone, well, not yet, some might say. They generated so much enthusiasm and excitement among our citizens who believed they would be a defining moment for our country. The buildup was marked by so much expectation about a transition to a new order in Nigeria. The outgoing President had given his word that his legacy would hang ensuring that we have successful elections. The Electoral Umpire, basking in self- confidence, assured Nigerians that these would be the most transparent and seamless elections in our history. We took the assurances in good faith.
Literally half of the population had registered for the elections and were armed with their voters' cards. On election day, the national mood had a sense of an Easter metaphor to it. First, like the journey to Jerusalem, joyous citizens filed out to their designated polling units. Our citizens, fired by patriotism, braved the harsh weather (rain or heat), hunger, thirst, depending on their locations across the country. As the day wore on, we had news of the usual glitches about election materials arriving late, a song that sounded familiar.
Much later in the day, there were reports that the scenes were getting ugly with evidence of a return to our old ways now known as voter suppression: ballot box snatching, intimidation, physical violence against ordinary citizens, with reported incidents of injuries and outright killings. Amidst all of this was the utter chaos around the uploading and transfer of the results. INEC's garment of legitimacy and credibility was now caught up in a barbed wire of conspiracy theories. As the day drew to a close, a cloud of doubt spread across the country as the excitement and high expectations vaporized.
3: The Hate that hate produced:
Nigerians now look back with utter shock as they survey the debris and litter of mangled bodies, destroyed ballot boxes, stolen or torn ballot papers. Yesterday's dreams turned into a nightmare. With dawn came ethnic and religious profiling, new productions of hate speeches, threats, and gaslighting. The social media gradually became the conveyor belt for the diffusion and distribution of hate. The questions are more than the answers: What happened? Where did this hate come from? Has it been living within us? How did we not see it coming? Were we just blind or did we get carried away by the promises of INEC? Were we convinced that we had crossed the threshold of ethnic and religious bigotry? Did we think that the political class had changed its ways? Were we really in a Democracy? Where and why did all go wrong? Can we learn from this? Can we gather the debris and like a game of puzzle start put things back? How can we climb out of this valley of dry bones? Are there lessons that the cross and resurrection of Jesus can teach us? I say Yes.
I recall the 1959 Documentary, The Hate that Hate Produced, which was made at the height of the gospel of hatred that the Nation of Islam deployed as a means of mobilising for the redemption of the black man in America. The Nation grew out of a selected narrative and juxtaposition narratives of the black experience deliberately calculated to generate and re-enforce a sense of victimhood and anger at oppression by whites. The idea then was to justify violence against the white person who was presented as the devil. The proponents of this message were later consumed by the same hatred which gradually infiltrated their own ranks. The question that followed was, who is to blame for the hate that hate produced? Hatred has no redeeming values. The current state of hate does not define us and we need to slow it down. We must listen to one another and seek reconciliation. In the end, only true Christian love can redeem us.
4: Is Hatred our Political Inheritance?
Every election brings more frustration and anger and the victims all turn on themselves. The circles have gone on and on. Little wonder, fewer and fewer citizens want to risk their lives for what promises them only blood, tears, injury and death. While citizens seek outlets to express their grievances, they often find that the doors of opportunity to express their dreams are blocked. Misuse of power by the political class creates the conditions for violence. Citizens struggle to use their votes to choose those they can trust but the violent insist on taking power by the means they know best. It is therefore a mistake to think that violence occurs because Nigerians do not love themselves due to differences of ethnicity or religion. No, violence occurs because the politicians do not love and respect us. We need more respect. Our politics is therefore a clash between right and wrong, justice and injustice, love and pain. Violence is often the last gasp of victims who can't breathe.
5: Waiting Outside the Tomb:
Nigerians are so collectively frustrated that it is almost impossible to convince them that they can find justice. Everywhere you turn today, Nigerians look forlorn, disconsolate, lugubrious, and despondent. Our swagger is gone. We look like men and women returning from a funeral, murmuring discontentment in hushed tones. It is therefore not surprising that even the victors are blowing a muted trumpet.
-Advertisement-
For more details about Newswire Law&Events Magazine, kindly reach out to us on 08039218044, 09070309355. Email: newswiremagazine@yahoo.co.uk. You will be glad you did
Do you want to be heard, your events covered, your articles published, or need to advertise your products and services on our

Blog

and

Magazine,

reach out to us at

Newswire Law and Events,

you will be glad you did. For more details about our services,

please call:

08039218044, 09070309355. Email: newswiremagazine@yahoo.co.uk