Advert
ASUE IGHODALO
Chairman, Sterling Bank Plc., Chairman, NBA-Section on Business Law, Founding Partner, Banwo & Ighodalo
An alumnus of such prestigious institutions as Kings College, Lagos, the University of Ibadan (from where he obtained a B.Sc degree in Economics in 1981), and the London School of Economics and Political Science (where he bagged an LL.B in 1984), as well as the Nigerian Law School, Lagos

(Class of1985)

, Asue Ighodalo is a

founding partner of Banwo and Ighodalo

, one of the leading Nigerian corporate and commercial law firm.
Ighodalo worked as an Associate in the law firm of Chris Ogunbanjo & Co between 1985 and 1991, before setting up

Banwo& Ighodalo in 1991

, together with his long term friend Femi Olubanwo. A thoroughbred and cerebral lawyer whose major strengths lie in the areas of corporate finance, project finance, capital markets; energy; mergers & acquisitions, Ighodalo has been involved in some of the highest-profile transactions in corporate Nigeria. Ighodalo's economics background has been of great advantage in attaining the desired balance between law and the exigencies of business, especially in complex transaction negotiations.
A highly sought-after resource person on capital market, corporate governance, directors' duties and responsibilities, and entrepreneurship issues, Ighodalo sits on the boards of several companies and NGOs, including the Nigerian Economic Summit Group, Okomu Oil Palm Company Plc, Tiger Branded Consumer Goods Plc (hitherto Dangote Flour Mills Plc) and Fate Foundation. He became the

Chairman of the board of Sterling Bank Plc in 2014.
Ighodalo is also the current

chairman of the Nigerian Bar Association's Section on Business Law (NBA-SBL)

.
In a recent chat with Gloria Ireka of the NEWSWIRE Law & Events Magazine, Ighodalo shared his views on a wide range of topical issues in the nation's legal, corporate and political landscape.
Excerpts: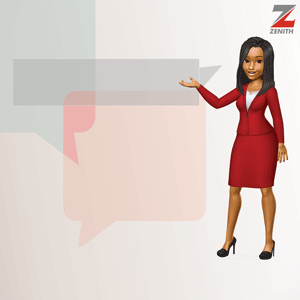 Where did you grow up and what was growing up like in your days?                    I was born in Annua Uyo, but the first few months of my life were spent in Aba. At the time, my father worked with Nigerian Breweries in Aba. I eventually spent most of my growing-up years – from six months to about age eleven – in Ibadan because that's where my mother lived; she was working with the Western Region Civil Service at the time. I went to primary and secondary schools in Ibadan and Lagos. I attended Kings College, Lagos, for my O'levels then returned to Ibadan for my 'A' Levels at the International School University of Ibadan, following which I studied Economics at the University of Ibadan and then studied law at the London School of Economics and Political Science (LSE). I returned to Nigeria in 1984, and I have lived in Lagos ever since. I enjoyed my childhood tremendously. In those days, Ibadan was a tightly-knit community. Growing up, I had many friends from school, church and from my neighbourhood. We played football, climbed trees and studied together. At that time, Ibadan was the cultural and academic 'capital' of Nigeria. I still enjoy visiting Ibadan, we have kept our family home, some of my close friends still live there, as well as a few of my aunties and uncles. I look forward to attending our family church and meeting people that I knew from my childhood. My parents were strict but also quite liberal, they allowed us to grow in our own space, we had a lot of freedom but we also carried immense responsibilities. They taught us discipline, the value of hardwork, responsibility, and integrity.
My parents weren't rich, but we didn't lack for anything. My father was an accountant; he worked in the public service for most of his life, and my mother was a civil servant. In April 1968 she became the first woman in Nigeria to be appointed permanent secretary when General Adeyinka Adebayo was the Governor of Western State. My mother passed on in February 2005 and my father in August 2012, and to date, my siblings and I together with our families, still gather in our family home to hang out and relive many beautiful memories, from time to time.
Having obtained a first degree (B.Sc.) in Economics from the University of Ibadan in 1981, was taking law as a second degree intentional or accidental?     My father's greatest wish had always been for me to study law. When I went to study economics, I had admission into University of Lagos and University of Ife (now Obafemi Awolowo University) to study law, but I did not want to be a lawyer. I wanted to be a banker. I had wanted to study economics, and then study for an MBA, that's where my heart really was. But my father always wanted me to study law, maybe because one of his closest friends was a lawyer. I remember asking him one day, "If you want me to study law, can I study law in England." And he said, "Fine, I will send you abroad; just get admission into a top school and I will send you there." I applied to the London School of Economics (LSE), and was admitted to study law. In my own mind I thought that once I got my law degree and I had satisfied my father I'd go into banking. I actually applied to a few banks in my final year at the LSE, and I was employed to start with one of the top banks at the time. But my father said, 'If you've studied law, you should go to law school", and so I did just that.
-Advertisement-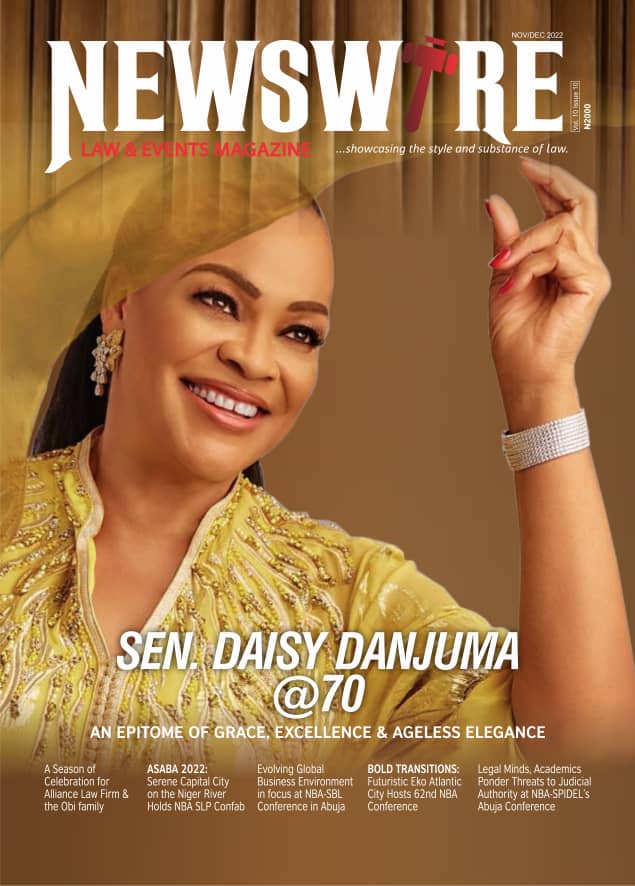 For more details about Newswire Law&Events Magazine, kindly reach out to us on 08039218044, 09070309355. Email: newswiremagazine@yahoo.co.uk. You will be glad you did
It was during my one year at the law school that my view changed. I had the unique privilege of undertaking the mandatory law firm attachment with the firm of Chris Ogunbanjo & Co. It was probably the leading commercial law firm in Nigeria at the time. I asked Tokunbo Ogunbanjo who was my friend if I could do my attachment in his father's law firm, and so he introduced me to his father. I enjoyed the six weeks I spent there. I liked the firm, the people, the quality of the work and the exposure. Once I completed my law school exams and I was called to bar, I asked if I could come back to work in the firm. I worked there for about six years, they were six wonderful and professionally fulfilling years. I was exposed to everything about commercial law. Chief Chris Ogunbanjo was a great boss, a fantastic person, and very generous in imparting his deep knowledge and wide exposure. I was exposed to complicated transactions. We worked in an atmosphere of intellectual intensity, where everybody was primarily responsible for their work, and my time there was indeed a blessing. I really want to thank Chief Ogunbanjo for the experience, and my friend Tokunbo for the opportunity. That was the greatest influence on my career, and I am truly grateful for it.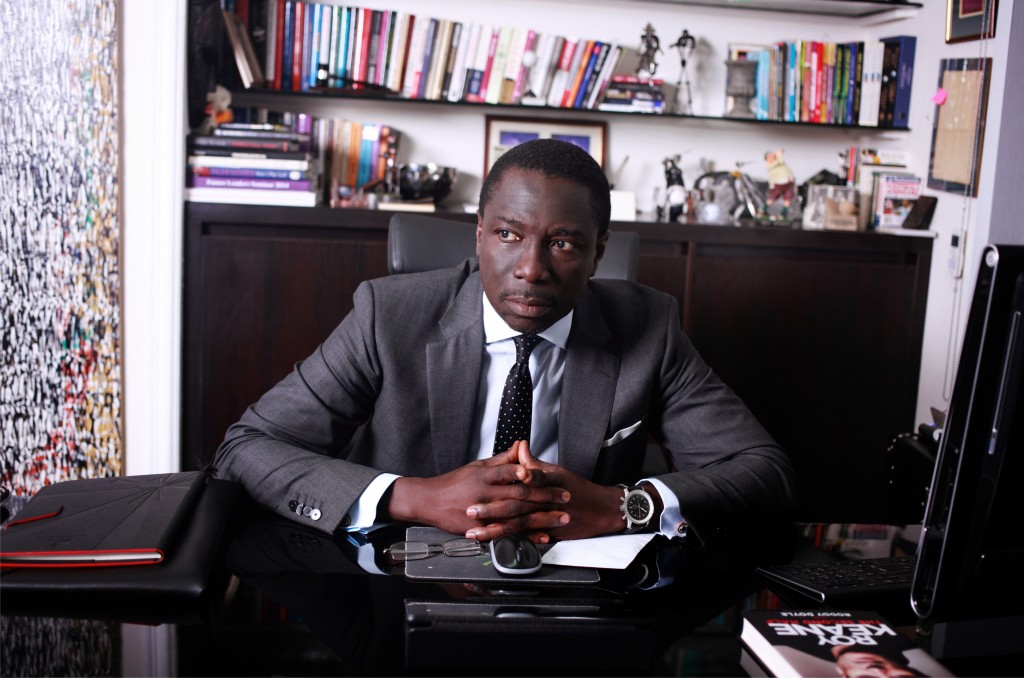 Every success story has a beginning. Tell us how you got your 'break' in this profession? And what's your success story?                                                    There is never any one break, per se. It's just a series of events that helped one to advance and do better and better. But there've been people along the way that were supportive. In life, you get help from the least expected sources, people that just raised you by the hand and pull you up. And for that I am truly thankful to God. God has been very kind to me, my firm and my partners. We've been able to achieve good things in the practice of the law and in building our firm. Different people, different events and different transactions have helped us, rather than one major break. There were the people who believed in us and trusted us with their work when we first started out Mrs. B. Kolade, Murphy Agbabiaka, Lekan Belo, Amah Iwuagwu, Neil Sullivan (Shell International) , Chief Rufus Giwa and Mr. Tutu Buraimo. These first jobs sustained us, and helped us grow the firm. Some believed in us enough at that time to give us complicated mergers and acquisitions to handle, or gave us our first big international break, or our first big break in the capital market. I thank God, and I know that if you're hardworking, focused, humble and have integrity, you will be blessed. That's my own creed, that's how I've operated over the years.
Share with us the most difficult brief you or your firm ever handled.                    In the last 25 years, we've handled all sorts of complicated transactions. Complications come from different factors the nature of the brief or transaction; the timing and so forth. But I will say that the early briefs we had at the beginning of the firm would probably be the most difficult – because it was important for us to succeed at them and establish our competence and capacity. We had to give our best performance so as to build a reputation, and have people recommend us to other people, who would in turn recommend us to more people. We are very strong on quality of work that stands the test of time, strong on integrity and strong on good delivery. We feel extremely upset when our client is not 100% satisfied with our work.
You've been engaged in many Capital Markets projects, Project Finance; especially International Finance related transactions. Tell us some effective strategies for ensuring the success of such transactions?                                    The same principles that make you succeed in everything else, will make you succeed in such transactions. Different transactions may each have their peculiarities, but it's the same principle for all professionals offering service. You must understand the transaction you are getting into, you must know what your client wants to achieve, and how the transaction helps your client to achieve it. You will also need to understand the business of your clients. You must be extremely knowledgeable about the laws and the regulations governing the transaction and efficient transaction structures. For us in Banwo & Ighodalo, it's fundamental that the transaction must happen efficiently, effectively and quickly. We do everything within our power and within the laws to make sure that the client's objectives are achieved. So we work hard and we don't relent until the transaction is completed and our client is happy and well satisfied.
You are a member of the Nigerian Economic Summit Group. Tell us about the group and its expected impact on the Nigerian economy.                                    The Nigerian Economic Summit Group, is an advocacy group and think tank on the Nigerian economy. It evolved from the first Nigerian Economic Summit convened by Chief Ernest Shonekan, GCFR in February 1993 when he was head of the transition government under Gen. Babangida. The first Economic Summit was convened to discuss and x-ray the Nigerian economy, initiate sustainable dialogue between the public sector and the private sector and present proposals for creating an enabling economic environment and fast tracked economic growth. After the first summit some of the public sector officials and business leaders who were in attendance decided to formalise and institutionalise the process by registering the group as a company limited by guarantee. It has today grown to become, not just an interactive forum between the public and private sector, but the foremost economic think-tank in Nigeria, a platform where the public and private sector meet to discuss policy, interact, and exchange views on how to improve our economy. A number of economic ideas and suggestions advocated by the Group over time have become policies of State. The Nigerian Economic Summit Group initiated and served as the nucleus for designing and drafting the Vision 2010 economic plan for Nigeria. Sadly the plan was never implemented as prescribed.
We are very happy with what the Nigerian Economic Summit Group has been able to achieve, and we are confident that much more will be achieved in the years ahead, supporting government to create a stronger and growth oriented economic environment and encouraging the private sector to effectively play its part.
How do you think the Nigerian economy can be structured to create jobs and greater opportunities for our teeming youths?                                                    Our economy is not in great shape at the moment, but I think with the right policies, properly implemented and with some discipline instilled in the system things will be turned around. We must create an atmosphere that encourages local and foreign investors, be determined in building our infrastructure (power, roads, rail) and encourage exports. Present circumstances should now force us to diversify our economy. We have been oil dependent for too long, regardless of the fact that we are also blessed with an abundance of solid minerals and arable land.
Nigeria needs effective leadership, updated and forward looking laws and proper rules and regulations which encourage an enabling business environment and release the entrepreneurial capacities of the average Nigerian. This will enable businesses to grow in a sustained way and create extensive job opportunities.
In trying to diversify the economy away from oil, what areas should government and the private sector focus on?                                                                             I believe we should focus on agriculture, manufacturing, solid minerals, information and communications technology (ICT), tourism and Nollywood. Government should provide the enabling environment and the appropriate incentives, the private sector should work hard and take advantage of the opportunities these will present. Government must improve our infrastructure by direct expenditure and proper implementation and by public private partnerships under an effective legal regime and appropriate policy framework. If people don't have to depend on generators and diesel, our small and medium scale enterprises will be free to achieve ingenious things; and will grow as a result in quantum leaps. The large corporations will manufacture, produce and compete internationally. Our farmers must be able to get their products to the markets quickly and efficiently. At present, we are operating with one hand tied behind our backs. Nobody, no business in Nigeria is competitive. We will not be able to export and compete with the rest of the world until our infrastructure is right. We have to improve our ports to make sure that goods coming into our ports get cleared within 48 hours, and our exports go out promptly.
Nigeria has a booming financial (especially banking) sector. What role should this sector play in growing our economy – especially in the growth of SMEs?              In an ideal world, a bank is a connector between those with resources and those who need those resources. It keeps money for, those who have surplus, and then channels it to those who need resources to create value. That's the basic role of the bank, and where all things remain equal, banks will continue performing that role effectively. The problem we have is that the channeling of resources hasn't always gone to the proper sectors for different reasons. It's not always the fault of the banks. The banks hold depositors' money in trust, so they would want to place that money where it would come back with interest, rather than where it would disappear. SMEs need to be properly structured and governed so banks can feel confident to lend to this sector, the regulator must do more to encourage banks lending to this sector and support creative security structures. The special windows created to encourage lending to this sector must be enhanced, improved and made more efficient.
How would you assess the new democratic change in Nigeria today – and especially its current leadership?                                                                          The government has only been in place for about seven months, so its early days yet, if you consider where we are coming from. They've started very well with regard to many things, but there are few things that they can do better. Like I said it is still early days. As they settle into governance, we expect to see a lot of improvement. It's always good to have strong leadership and discipline in the system. It's very important to have a leader who takes decisions, so I think we are in a good place. At this point we require hardworking leadership with focus, zero tolerance for corruption, and the ability to effectively manage our economy. We voted for 'Change,' and I trust the integrity of both the President and the Vice President, so I expect to see change. I also hope those who surround them are imbued with the same level of integrity and strength of character. No doubt, they'll make mistakes, but the important thing (and the mark of a good leader) is the ability to reverse or correct yourself (and promptly too) when you realize you've made a mistake. You cannot be rigid and intolerant, you must listen, keep an open mind and because of the economic situation we find ourselves, be able to think outside the box. I'm also happy with the leadership of the National Assembly regardless of how things panned out there in the beginning. I think it can be a strong and forward-looking leadership, if everybody works together and are on the same page. I think we are on to a good thing, ultimately.
What have been the chief contributions of the NBA/SBL in influencing policy and driving economic growth?                                                                                   First of all I'd like to thank all of those involved in establishing and nurturing the Section on Business Law of the Nigerian Bar Association over the last 11 years particularly the past presidents and the members of the NBA-NEC. Special thanks to George Etomi, the founding Chairman of the SBL. I'd like to think that, over the last 11 years, the Section on Business Law has helped to develop the quality of lawyers, and has enhanced our commercial lawyers' capacities and belief in their ability to compete with lawyers anywhere in the world. Our international conference has been the 'go-to conference' in Africa since we initiated it after the section was established. We've had people coming from all over the world to talk to us, share experiences and exchange ideas.
The theme of our conference last June was, "the Regulator as a catalyst for economic development". It was a resounding success and the report and recommendations from that conference have been sent to all stakeholders and policy makers including our Vice President. Some of the work we've done in the SBL, at committee level and the reports from our conferences, have gone a long way in shaping government policy, particularly in the areas of commercial legal practice, investments, and economic growth. We've also been involved in law reform. We have contributed to the provisions and making of new commercial, business and investment laws. Through our committees, we have organised a lot of commercial law trainings, we have enhanced the ability of our practitioners, improved competition amongst lawyers and their service delivery. We have structured the SBL as a very active and supportive section in the NBA. With the approval of the President of the NBA, we are working to strengthen our secretariat. By the time my tenure as chairman of the SBL ends in August, I believe we would be an even more intellectually proficient and effective section of the NBA. Our tenth conference comes up this year in June and will be holding in Abuja. The conference theme is"Law Reform and Economic Development".
Why the change of venue for this year's conference from Lagos – the commercial nerve centre of Nigeria – to Abuja? And what are your expectations for this year's SBL conference?                                                                                          If you recall, our first few conferences up until maybe about five to six years ago, were held in Abuja. Primarily because of security issues in the country, most of our speakers and international participants were apprehensive about coming to Abuja, so we had to move the conference to Lagos. It was easy for an international guest or speaker to arrive in Lagos, participate and return home. But in the last year, the security situation in the country, has improved significantly, so it is easier for us to attract our international participants to Abuja. The SBL tries to encourage participation from lawyers from different parts of the country by holding some of its committees' activities outside Lagos and Abuja.
The Council of the SBL has appointed Mr. Babatunde Ajibade SAN as the 2016 Conference Planning Committee Chairman. We will have a very good 2016 Conference. The theme 'Law Reform and Economic Development,' is apt for these times. We will identify, discuss and make suggestions on amendments and enactments of laws and regulations which will enhance our economic development and catalyse growth. We will receive experiences from other jurisdictions and propose an appropriate mechanism for continuous and effective identification and reform of appropriate laws. We expect the legislators, the executive, and the business community to be front row participants at this conference.
Your transformation agenda for the SBL has been very impactful. If, after your two-year term, the governing council asked you to continue, would you accept it?                                                                                                                        We don't do "third terms" in the NBA. Our SBL Bye-Laws don't permit it! At the end of the two years, I would have completed my term and that would be it; my desire is that somebody better than I will take over once I am done. That's how we will grow and institutionalise the process.
As a senior partner with Banwo & Ighodalo, the Chairman of SBL and also the Chairman of Sterling Bank Plc., you wear many caps. How do you manage these demanding positions?                                                                                            It is by the grace of God. I try to be efficient with my time and to be disciplined in the process. I don't sleep very much; I can get by with 3 or 4 hours of sleep a day, so that also helps me. It is really the grace of God at work in my life.
Sir, with your very busy schedule and engagements, how do you compartmentalize your home and work life?                                                           I have a lovely and supporting wife. She's extremely understanding and tolerant. She's very industrious and runs her own business too, so hardwork and making sacrifices are not alien to her. She has accepted me and the way I work. My family and friends also are very understanding; they don't make demands of me that they know I can not meet. In Banwo & Ighodalo, I have many lawyers who are smarter than I am, who are strong, and when I delegate to them I don't need to micro manage them. Once you have a good team at home and everywhere you work, life is so much easier.
Quite a number of lawyers are in elected political positions. Do you see a future in politics for yourself?                                                                                                 I really don't know, and I will tell you why: in 1998 and 1999 Chief Anthony Enahoro and Chief Bola Ige tried very hard to get me interested in elective office. At that time, I thought I wasn't cut out for politics. Subsequently three of my friends, Amah Iwuagwu, Nasir El Rufai and Fola Adeola also tried to drag me into public service and on each occasion I resisted because I didn't think the time was right. I just wanted to concentrate on my private practice and corporate endeavours, although I served on government committees and policy think tanks over the last 10 to15 years. However, you never can tell how I will feel when I retire from my Firm.
How do you relax?                                                                                                   I read, I watch football, and once a week when I can find time, I play golf with some of my friends. My greatest source of relaxation is being with my family and friends. I enjoy talking about politics, football, and in fact everything under the sun. Sometimes I listen to music, I love 'slow' music, I find it relaxes me. I love driving, it's just that I don't find the time to do so as much anymore. This last Christmas I actually drove a lot as I had to attend a number of events in the East and South West, and rather than fly, I drove. The roads are not as good as they used to be, actually in many parts they are quite bad, but for me the driving was therapeutic. My brother (Ituah) and I went on some of these trips together, and I really enjoyed his company, we had time to catch up.
Tell us about your family life?                                                                               My wife, Ifeyinwa, is a furniture manufacturer and interior decorator. She runs her own company DO. II Designs Limited, she is extremely brilliant and always graduated at the top of her class, she studied accounting at the University of Nigeria, Nsukka. I have a daughter, Omoehi, who is in university and she takes after her mother. I have an older sister, and my younger brother and pal, a Pastor and Accountant, my in-laws, aunties, uncles, nieces, nephews, cousins, my true friends and my god children. They all constitute my family.
Hardwork, intelligence, being focused and being prayerful. Are these the key to success in your own view?                                                                                                                     As I said earlier, the most important key to success is the grace of God. Only God determines each person's destiny. He determines what each person will or will not become. The important thing is to 'help' God to help you and so when you possess these qualities – that is, you are hardworking, focused, have integrity and are prayerful, then you are asking God to help you and are making God's work less difficult. So it is really the grace of God.
What's your advice for young, up-and-coming (commercial) lawyers?             Work hard, read widely, not just legal material, understand commercial and political issues, make yourself comfortable with figures and accounting, learn to listen very carefully, and pay attention to your clients' businesses. Be humble, be honest and work with integrity. Surround yourself with people who are smarter than you are, cultivate a mentor that you look up to.
What do you hope to accomplish in, say, ten years from now?                              I hope to be a healthy "old" man who is proud to say he has contributed to his country, community and profession. I hope to be able to leave behind a strong, sustainable first-class law firm, and best in class institutions wherever I have served. I will be happy to be a healthy "old" man, who is looking back and thinking, 'God has blessed me.'
We really thank you for your time, sir!                                                              Thank you, too, for your time and your patience.
Do you want to be heard, your events covered, your articles published, or need to advertise your products and services on our

Blog

and

Magazine,

reach out to us at

Newswire Law and Events,

you will be glad you did. For more details about our services,

please call:

08039218044, 09070309355. Email: newswiremagazine@yahoo.co.uk