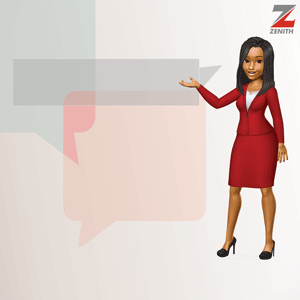 Douglas Ogbankwa Esq
You do not have a second to make first impression. Appearance is the most cardinal expression of yourself.It is important as a Young Lawyer for your to appear neat, prim and proper.It is apposite for whites to be sparkling,your Beeb and collarette spotless and for your colour coordination of dark and white as prescribed by the Rules of Professional Conduct to be spot on. Follow the instructions of the Judex and seniors on your appearance as the person in front knows more .Go to court as early as person , as there is a special respect the Judex gives to you when you are timeous in your coming to Court . The Court has a language and a demeanor , unique and special to Lawyers .Do not let lay men call you "My Learned Friend", tell them :"I am your friend that is learned".
-Advertisement-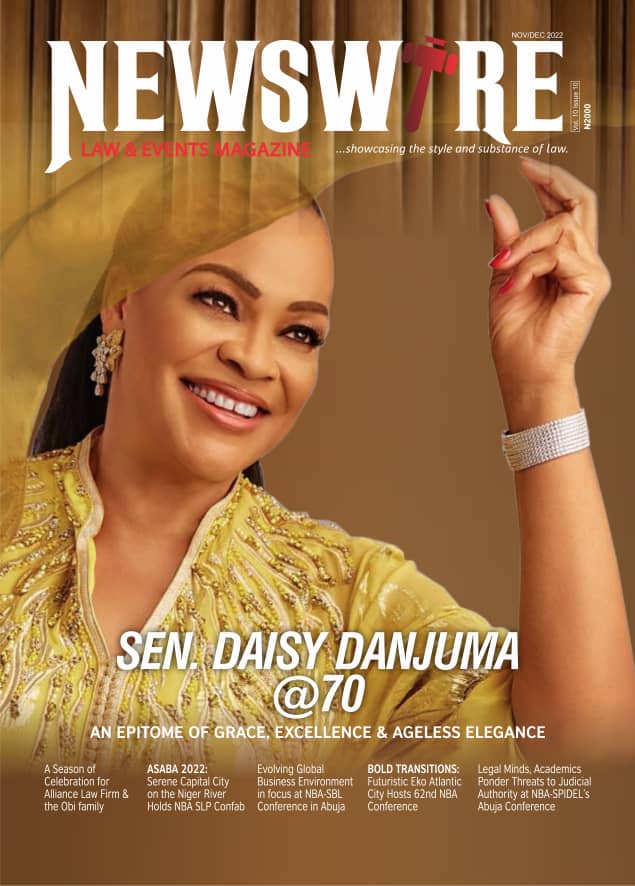 For more details about Newswire Law&Events Magazine, kindly reach out to us on 08039218044, 09070309355. Email: newswiremagazine@yahoo.co.uk. You will be glad you did
Law as a Profession is highly regimental in nature. The time-honored traditions of the Bar has been those of decorum, mutual respect, deference to Seniors, measured demeanor while in public, and a spartan lifestyle.
The establishment of the Young Lawyers' Forum in the Nigerian Bar Association, brought Young Lawyers to the mainstream of Bar Politics and Law Practice. Some Young Lawyers saw it as an opportunity to learn and understand the seemingly complex labyrinth that Bar Activities and Law Practice represent.Those set of young Lawyers are excelling in their Practice and even same Bar Activities.
There are however a few who have lost their bearing, abandoning their Legal Practice and taking Bar Activities as a Full time job, thereby majoring in minor and minoring in Major .
Some are so rude to Seniors in a way and manner that will make the sailor boy blush .
Some Seniors hardly talk, but they lie in wait for them. You can not be greater in Legal Practice than how your Seniors perceive you! . This Statement is deep and steep.Read it again and again. Practice is a complex milieu. There are more to it than meet the eyes.Show respect to your Seniors and if they felt insulted by you , apologise immediately and make amends.
Bar Activities are not the Students' Union Government of Universities. They do not play by the same Rules . There are persons you see and persons you do not see, just as there are things you see and things you do not see !
As a Young Lawyer, address a Judge , Magistrate or President of Customary Court with respect and honour , but be confident and persistent in your prayers and applications to the Court with respect.Be a tenacious counsel ,. Nake your points and supplications before the court with profound conviction and learn to sway the court with a combination of respect and convincing argument s.always envisage the argument on the other side and prepare a rebuttal.Almost every rule has an exception.master technicalities the same way you master the Law and see the magic of law in display.
Watch and learn.Understand your environment. It is not how you think it is,that it is !Read your Law Reports,read your files and be above board as Caesar's Wife .Do not collect money from clients and refuse to do their jobs .If you have your client's money and he instructs you to disburse same ,always have an evidence of instruction.A text message or an email will even suffice. Do not pay client's money into your personal account but, into a Solicitor's Account,but for what ever reason ensure you do exactly the job you are paid for and be the best at it .Keep Contacts ,you will be shocked how it will help you . Always save phone contacts of Registrars and security agents in the course of your work .If your boss gives you a contact to reach out to do your work , do not discard the contact.Let your phone be heaven for Law Related Apps Let your English be impeccable.Have an online dictionary on your phone and master the use of search engines .Be active in Bar Activities and be there , when your mates are there .A Whole lot goes on around the Leadership of Lawyers , that will help your career.Protect your reputation with your life , some times it is not who you know , but what they know about you .
Develop yourself. If you were not computer literate by this time you should have a rethink if you wanted to practice law .Make good use of Electronic Law Reports and learn how to use Skype and Zoom and other teleconferencing spectrums ,that is the new frontiers , post Coronavirus Pandemic .Soon ,from the Official Communications from Authorities,remote Hearings through skype, zoom and other online Meeting Platforms is the way to go for Hearings.
Take your clients' calls as much as it is possible and if you missed same ,return your calls. Do not castigated your profession in the public domain and if you did for whatever reasons do not generalize .Be humble to establish relationships with the Bosses of the Registries and Security Agencies . It makes your work incredibly easy for you and your clients.
Read your files a night before the Court Hearing . Tag your processes and documents with tags and ties the files with ropes .Endorse your files with the activities in Court and send an online update to your boss and the Office Platform daily on activities in Court .Never over reach your boss .
Do not put money first .Do your work and money will come naturally. When you do your work with skills and diligence for your Principal ,you are actually selling yourself . The Clients,Registrars and other actors are watching .The biggest brief you could ever get as a Young Lawyer comes from recommendations and the clients are likely to be persons you are meeting for the first time ,but they could give you the biggest money since your Call to Bar .
Research on line as much as possible. There are a lot of credible resource on line .Do verify the authenticity of same .
Do not exit your Law Office with animosity, your boss at the Law Office in the real sense ,is actually your boss for life.Do not keep life animosity with your Colleague, because of a client. Clients come and go ,but Colleagues will remain colleagues for ever .When you are in the same WHATSSAP Group with Senior Lawyers,that does not change seniority at the Bar.
Do not comment in your NBA Branch WHATSSAP PLATFORM indiscriminately. MIND YOUR LANGUAGE. Your Branch Whatssap Group is not your Class Whatssap Group. It is actually the Branch Meeting holding day by day online, real time !The same way you will be careful of what you say in your Branch Meeting knowing there are senior Lawyers present , you should also be careful of what you post on your Branch WHATSSAP Group .THE SENIORS ARE WATCHING YOU.The fact that they do not comment, does not mean that they are not observing.
Maintain a good personal hygien.Wear jewellery sparingly and if you are a female,let your hair do be subdued .For female , your show should be as prescribed by the RPC.It is not flat like loafers .Find out that yourself.
Keep the Phone Contact Details of Registrars , Bailiffs of Court and Senior Police Officers ,in a Platform you can carry along ,day after day .Infact , create your directory for Court Business and Police Business.When in Court do not move in and out of Court indiscriminately. Sit and learn from Seniors ,Law Practice and Procedure. Do not be a "with the kind permission of My Learned Senior …" ,Lawyer .Wait for your turn in Court and Learn and your time in Practice will come.There is always one day !The Day of Break Through .
Master the art of Brief Writing and the art of preparing written addresses. You do that by reading those of the Masters-Lawyers who have track records and by reading judgments,especially land mark judgments . Nothing is cast in stone,never say never .Argue some times something new.You can create a new precedent
In trials ,master your facts !Study the documents you intend to tender intensely,looking for loopholes and envisage the possible defence of your opponent , to rebut same.
Be a Master of cross examination. Do not ask questions on cross examination that will elicit the answer "yes " or "no" .Suggest your answers directly to the witness through your questions on cross examinations and do not be a "I put it to you ", Lawyer !
Do not take money behind your boss ,money will come when it will come .Seniors should however encourage their Lawyers .Money is a factor to motivation.
Zick Zigler said :
"You might think money is not important,but I tell you ,it ranks reasonably close to oxygen ".
Do you want to be heard, your events covered, your articles published, or need to advertise your products and services on our

Blog

and

Magazine,

reach out to us at

Newswire Law and Events,

you will be glad you did. For more details about our services,

please call:

08039218044, 09070309355. Email: newswiremagazine@yahoo.co.uk