Advert
DURU NAMED CHAIR OF LAGOS STATE BADMINTON ASSOCIATION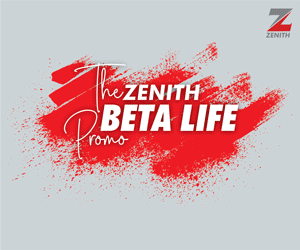 The highly-regarded and influential Lagos lawyer, Barrister John Duru recently added another feather to his illustrious cap when he was appointed Chairman of the Lagos State Badminton Association.
According to an official release from the Lagos State Sports Commission, the appointment, which was approved by Governor Babajide Sanwo-Olu of Lagos State, was in recognition of Mr. Duru's keen interest and contributions to sports development, as well as his sterling achievements in his chosen profession and his services to humanity as a whole.
The Commission expressed confidence that Mr. Duru would deploy his combination of positive attributes and experience in the discharge of his functions.
As Chairman, the legal luminary sits at the head of a six-man Board comprising the following:
Mr. Abiodun Akinyemi (who will serve as vice-chairman); Mr. Lekan Abdul and Mr. Bayo Haastrup. Others are Alhaja Rekia Zubairu and Mrs. Bucky George.
The Commission charged Duru, along with his colleagues on the Board, to fire on all cylinders in a bid to raise the profile and enhance the fortunes of badminton in particular, and sports in general, and help make Lagos State a hub for sporting excellence, a reference-point in sports development, and a leading sports destination in Africa.
Mr. Duru brings to his new position a wealth of administrative experience, both among the ranks of his fellow lawyers, and as a badminton enthusiast – having served as the 1st vice-chairman of the Lagos branch of the Nigerian Bar Association, as well as a one-time chairman of the badminton section of the Ikoyi Club 1938.
The new chairman and members of the Board of the Lagos State Badminton Association were sworn in last Thursday (March 11) at the Teslim Balogun Stadium in Surulere, Lagos.