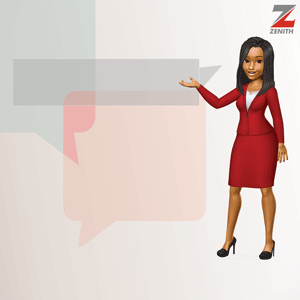 A Lawyer and Social critic, Victor Adara has rated Buhari as the worst civilian President in Nigeria's history who has dragged the nation from "Top to Bottom", and failed woefully in fulfilling the mouthwatering campaign promises he made in 2015.

He stated this in a letter addressed to the President ,where he outlined and detailed the reasons for his assessment of the President as a failure.

Dr. Adara who is a Solicitor in Nigeria, England and Wales, stated, "Having reviewed the present situation of the country since 2015, I consider it expedient to formally present this award to Your Excellency to express my feelings toward the mandate I voluntarily submitted to Mr President through my votes since 2015. This represents genuine, apolitical and pragmatic assessments of Your Excellency's eight years tenure as the President of the Federal Republic of Nigeria and this was done with all sense of responsibility.

-Advertisement-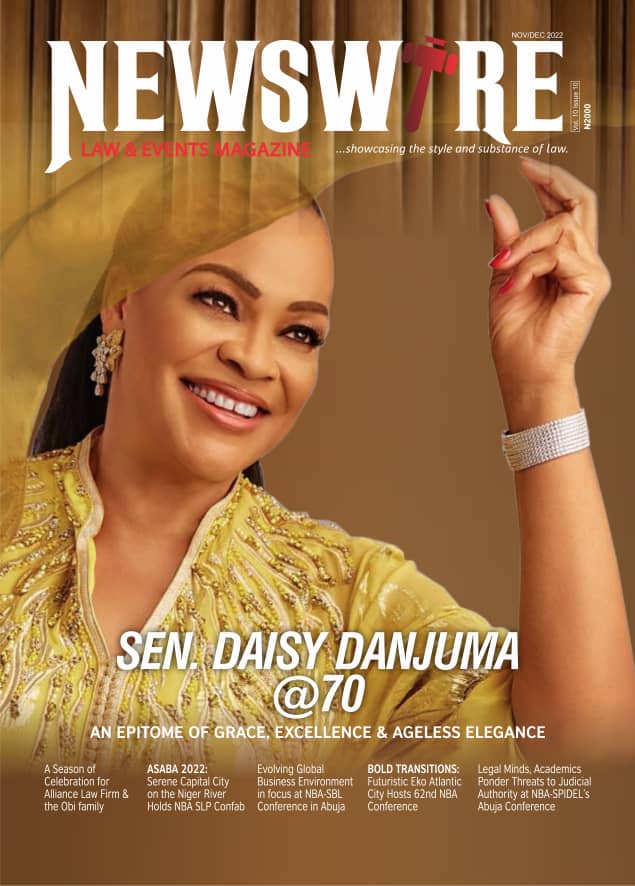 For more details about Newswire Law&Events Magazine, kindly reach out to us on 08039218044, 09070309355. Email: newswiremagazine@yahoo.co.uk. You will be glad you did
Your Excellency came into governance in 2015 with litanies of mouth-watering campaign promises to Nigerians which are inter alia public declaration of your assets and liabilities, state and community policing, revival of Ajaokuta steel company, creation of employment scheme to employ over 750,000 graduates, creation of three million jobs per year, 720,000 jobs by the states in the federation per annum, national gender policy implementation, ban on medical tourism for all government officials, payment of allowances to unemployed youths, among others, free education at primary, secondary and students of science, technology, engineering and mathematics, ECOWAS currency by 2020, eradication of state of origin, replacing that with state of residence to ensure Nigerians are Nigerians first as a priority, the establishment of Crime Squad to combat terrorism, kidnapping, armed robbery, militants, ethno-religious and communal clashes nationwide, promise to stop all political office holders from earning more than their salaries and emoluments as determined and approved by the Revenue Mobilization and Fiscal Commission, RMFAC as contained in your party's policy document. All these by all standards are failed promises."
In the said letter, the legal practitioner proceeded to grade the President on 10 grounds which he described as "ten courses". According to him, the President failed woefully in the areas of Economy, Security, Education, Employment and youth development, Health, Agriculture, industrialization and technological development, infrastructures, international trade and relations, Transparency and waste curb.
He said, "Your Excellency is a student in the school of governance offering TEN core courses cardinal to the country viz; (Economy, Security, Education, Employment and youth development, Health, Agriculture, industrialization and technological development, infrastructures, international trade and relations, Transparency and waste curb) in governance and Nigeria is the University, Your Excellency had failed all with 'F' and passes only one elective course with 'C', if your Excellency should be graded like University Student, Your Excellency CGPA is 0. 03 out of 5.0 CGPA, Your Excellency should be advised to withdraw from the University or leave for inability to cope for the substantial 'F' in all the core courses in Your Excellency's report sheet. Your Excellency's wife, Mrs. Aisha Buhari knows the truth and she is not happy that all the core courses turned out to be perfect 'F'. In a sane clime, Your Excellency should have resigned three years ago but the tolerance for a failed President can only happen in Nigeria, therefore, Your Excellency can continue to fail and still be in governance. The only area your Excellency got 'C' is the 'minor elective course' like 13% derivation paid to NDDC state governors."
He further stressed that the massive brain drain being experienced in the country as well as the exponential inflation in prices of consumer items, widespread insecurity, collapse of infrastructure, controversial subsidy payments, nepotism in appointments and award of contracts are all indicators of the President's failure in office.
"During Your Excellency tenure, no fewer than 6,068 medical doctors have moved to the UK since you became President in 2015, Nigeria became the world's poverty capital in 2019, Nigeria in 7 years is "TOP TO BOTTOM'' as 'World Poverty Capital'. His Excellency borrowed N31tn, to leave N39.12tn debt for successor with unprecedented borrowing and highest in the history of Nigeria, Debt services to revenue is 108 percent, we borrow to pay salary, we borrow to service debt, Nigeria is now second most terrorized Nation in the world, kidnapping and abduction of Nigerians happen per second, all time record breaking fraudulent subsidy payments, unprecedented oil thefts, power generation from collapsed national grid poorer than before, Terrible roads with incapacitated FERMA, several Billions of Naira were spent on unproductive refineries yearly without result , over 22M out of school children are roaming the streets, alarming 53.40% youth unemployment, unprecedented suppression of reality of issues with political propaganda and lies, increase in corruption and lack of transparency in governance."
He continued, "In assurance that Your Excellency set Nigeria backward, I tried to compare common things in Nigeria markets in 2015 when you took over to 2023 when you will hand over to another government who may not perform well because of the damage caused to the country by Your Excellency. In 2015, Dollar was #190 but #750 in 2023, PMS was #87 in 2015 but #300 in 2023, Kerosine for common man was #150 in 2015 but #1,000 in 2023, Diesel was #155 but #900 in 2023, Cooking Gas was #180 but #850 in 2023, 25 KG Bag of Rice or Beans was #8,000 in 2015 but #46,000 in 2023, Chicken was #2500 but #10,000 in 2023, Bread was #300 and #1,000 in 2023, local flight ticket was #13,000 in 2015 and now #80,000 in 2023, even our external debt was $9.7bn in 2015 and now $98.6bn in 2023 and still increasing, insecurity in Nigeria was about 20 percent in 2015 but about 85 percent in 2023 because budget votes for security were embezzled to buy ammunitions for terrorists and those in uniform who dare to kill terrorists were either killed, dismissed or arraign for trumped-up charges, terrorism claiming thousands of lives in Nigeria is a money making business for people in power and that is why it can't stop. White Garri (Cassava flour), the common man food in Nigeria was #6,000 per 50 kg measure but now over #20,000 in 2023. A crate of Eggs sold for #600 is now #2500 in 2023 ,A liter of oil that could be purchased at #250 in 2015 now costs N1200 in 2023, while a big basket of fresh pepper, which was sold at #11,000 in 2015 is now selling for #25,000 in 2023. Automobiles, electrical appliances, transportation, motor parts, building materials and other household appliances are now beyond the reach of the ordinary people. Prices of goods are almost 200 percent in increase, an indication that Your Excellency took us backward and the 'change' promised by your government shifted Nigerians backward and it might take ten to twenty years to recover from the conundrum. I sympathize with the immediate President after your Excellency because he has lots of undone and wrongly done works to fix.
"There is fuel subsidy fraud under Your Excellency, it is a fact that we consume sixty six (66) millions PMS daily according to our country's data and Pakistan with same population with Nigeria consumes about twenty two (22) millions fuel daily. If a country with same population like us consumes one third of what we consume, then common sense tells me that forty (40) millions added to the figure under your government is fraudulent."
The letter concluded by praying that Nigeria does not experience any leadership like Buhari's again, and expressed regret at voting in the President in 2015.
"May Nigeria never have your kind of President again, Amen, I wasted my vote and I apologize to myself and my children for the irredeemable error I made by voting for Your Excellency. Consequent upon the above analysis and without iota of doubt, Your Excellency deserves my award of the WORST CIVILIAN PRESIDENT IN NIGERIA SINCE 1979."
Do you want to be heard, your events covered, your articles published, or need to advertise your products and services on our

Blog

and

Magazine,

reach out to us at

Newswire Law and Events,

you will be glad you did. For more details about our services,

please call:

08039218044, 09070309355. Email: newswiremagazine@yahoo.co.uk