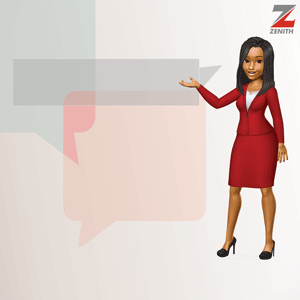 A 33-year-old mother of three, Olaide Adekunle, who was arrested for allegedly selling her 18-month-old child for N600,000, tells DAUD OLATUNJI about her connection with suspected human traffickers who went away with her baby
What do you do for a living?
I am a trader. I hawk soft drinks and do all sorts of work that are available. I am Olaide Adekunle. I am 33 years old.
-Advertisement-
For more details about Newswire Law&Events Magazine, kindly reach out to us on 08039218044, 09070309355. Email: newswiremagazine@yahoo.co.uk. You will be glad you did
What vocational skills did you acquire?
I learnt how to sell readymade dresses, but I couldn't establish the business because I couldn't afford the capital. I lost my mother at a tender age.
When did your mother die?
I never knew my mother. I was a toddler when she died. I was around four or five years old then.
What about your father?
I was 21 years of age when I met my biological father and at that time, I already had my first child.
What does he do for a living?
He is a painter by profession.
What is his name?
His name is Olawale.
What do you know about your father?
All I know about my father is that he contributed to my plight.
How?
I got this mark on my face as a result of being brutalised and beaten by my husband. I borrowed money from money lenders which had accumulated to N150,000. The money was for feeding. So, when the lenders came for their money, my husband chased me out of the house, saying he couldn't afford the money. Then I went to my father's house in Igando and I continued my business there. I started hawking soft drinks and sachet water with my child strapped on my back. My child was a year and three months then.
Suddenly, my father asked me to leave his house and go back to my husband's house. So, I fought him and said, 'I was over 21 years before I knew you as my father and you have not contributed to my life in any way, yet you are pushing me out of your house when you know that the man (husband) was fond of abusing me.
Why does your husband abuse you?
The man does not know my father and I don't know his family, but my father is asking me to return to such a person.
Did you return to your husband?
No, I refused to return to my husband. Everyone that sees me will know that I am suffering. So, I continued to stay with my father. I even challenged him to throw my belongings out if he indeed wanted me out of his house. I also threatened to disown him.
How many children do you have?
I had four children, but one died. I gave birth to three children for my first husband and one of them is Mordiya, who was taken away from me.
Taken away from you or you sold her?
Yes, my child was taken away from me after I was given N600,000
How did you sell your baby?
One day, while I was hawking, I started weeping; my child was strapped on my back. So, a man, who later introduced himself to me as Damilare, approached me and wanted to know what was going on with me and why I was running after buses in traffic with a toddler. He said it was dangerous. He called me for a discussion and I poured out my mind to him. I told him that I couldn't fend for myself and was being pressured by my father to leave his house.
What did your discussion centre on?
He said he would help me and that he had a sister who was always helping the needy. So, we exchanged contacts. He later reached out to me to meet him at Igando General Hospital. There, we met his sister, who was addressed as Mrs Grace. I was told that she had worked at the hospital and people acknowledged the claim.
I asked if she could help me with N10,000 so that I could get more soft drinks to hawk so that I could use the profit to feed myself and my child and even rent a room with time. She promised to help me, saying she would help me by taking care of my child while I hawked because of the dangers the child could be exposed to. We agreed to meet at the hospital daily so that I could give her the child.
With that, I got closer to Mrs Grace, a tall, light-complexioned woman. She started watching over the child while I hawked. I was glad for the gesture because I became free and I hawked tirelessly. When it was time for the child to be breastfed, she would bring back the child.
She took good care of the child; she bought her things and when she fell sick, the woman got her treated. She bought her N2,000 worth of drugs while her biological father refused to buy her drugs when I informed him.
How did the purchase of your child start?
One day, surprisingly, when I visited her to drop my child off as usual, she asked if I had an account number and I said yes, I had an account with Wema Bank, but the details and ATM card were with my husband. She asked me to get the ATM card and I told her I would do that. I later collected it from my husband at Ifo. She then informed me that she wanted to assist me to establish a business so that I wouldn't need to hawk anymore. I was glad and I left.
The next day was March 28 (2022) when she gave me N5,000 to open another bank account. I appreciated it and went to open an account with Stanbic IBTC. On March 31, I was called and I went to meet her; there was another woman with her at the hospital. Then she told me she wanted to establish me so that I would stop hawking. So, she transferred N300,000 to the Wema Bank account as well as my Stanbic IBTC account in my presence. I marvelled and I couldn't think of what I had done to deserve such a gesture. I thanked her.
After a while, she told me to give her my child that she wants to buy her biscuit because she was crying. I didn't find that strange because I have been leaving my child with her. So, she took the child away. When it was time for her to be back, she didn't return. Even the other woman questioned why she wasn't back.
After a while, I left the hospital in search of her. I went under the bridge where we normally meet, but she wasn't there. I waited till night, but I didn't see her. I slept under the bridge waiting for her to return, but she didn't. The next day, I continued to search for her, but all to no avail. So, I called my husband and narrated my ordeal. He came to meet me at Sango and he advised that we report the matter to the police; we did and that was how I landed in police net.
Did you reach out to Damilare that linked you with the woman?
Damilare had told me he was going back to Osun State where he claimed to have come from before my child was taken away from me. When the police called him, he told them he had returned to Igando. Afterwards, I observed that he wasn't picking up my calls whenever I called.
How many husbands did you have?
I had two.
When was your first marriage?
My first marriage was in 2012.
How did you meet your first husband?
I met him, Olalekan, when I was living with my grandmother. He asked me out, but I rejected him then. He rented an apartment for us when we couldn't afford the rent. That was how he started living with me. My grandmother was not pleased with this development. She complained several times. She believed he was having an affair with me, but that was not the case. She told the man to go back to his house.
My grandmother didn't believe me; so, she moved out of the house because she wasn't comfortable with what was going on. The man was 40 years old, while I was 19 years old. When she left, I did not bother to look for her and the man continued to live with me. He later impregnated me. I did not love him, though I had three children for him and one is late now. My first child is nine years old, while the second one is eight years old. One is with their father while the other is staying with my sister.
Why did you separate from your first husband?
On that fateful day that I separated from him, I was sleeping; then I suddenly shouted from my sleep that I was charmed to marry him. I was rolling in debt since I married him. It was like something opened my eyes. I never had peace of mind since I married him. Even his former wife had threatened me when I was married to him. She left him in protest of my marriage to him.
How did you meet your second husband?
I met my second husband, Nureni, in 2020, while I was hawking 'kunu drink' at Ifo. He asked me out and he was very caring. So, I agreed to marry him. He continued being caring even after we got married, but it all changed when I was pregnant. He was always beating me in defence of my stepchildren, even when they (stepchildren) were wrong.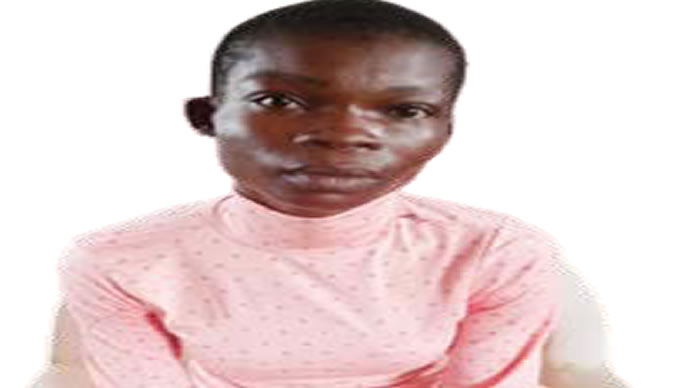 Do you want to be heard, your events covered, your articles published, or need to advertise your products and services on our

Blog

and

Magazine,

reach out to us at

Newswire Law and Events,

you will be glad you did. For more details about our services,

please call:

08039218044, 09070309355. Email: newswiremagazine@yahoo.co.uk