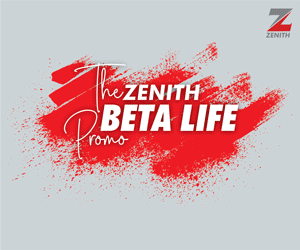 Nobel Laureate Prof Wole Soyinka persuades President Muhammadu Buhari's administration to seek support and avoid messing with human lives in Nigeria, following the killing of Greeenfield University students and a high degree of insecurity in the region.
Soyinka said this in a statement titled "The Relentless Martyrdom of Youth" that was published on Saturday.
He cautioned the government not to mess with the lives of Nigerian youths, saying they are the country's future, not a "Ritual Offering."

Soyinka expressed his sympathy to those who have lost loved ones, saying that he mourns for "Nigerian youth so regularly sacrificed, burdened with insecurity, and frightened beyond their capacity to cope."
"Abubakar Atiku has summed up the nation's feeling; this most recent savagery toward our youth is heartbreaking," the statement read in part.
Despite the fact that the heart has been shattered, millions of individual hearts continue to claim ties of shared humanity.

"The already strained moral restraint sinews have snapped off the casing of nation being, leaving nothing but mutual wails of impotence.
"We echo the public cry to this government: Get assistance, avoid improvising with human lives.
The future, that is, youth, should not be sacrificed on the altar of a failed state."

"Not for the first time, what we thought would be a Natural Law of Limitations has been defiantly, contemptuously violated.
We must be reminded of the heinous precedents that have preceded us.
"We must recall Chibok, Dapchi, and a slew of other precedents.
"With this new act of cowardly savagery, one's biggest fear is that Nigeria will be forced to prepare for a Beslan scenario while still attempting to escape becoming Africa's Chechnya.

"Those who have been seen to be vulnerable and incompetent must learn to swallow their vain pride and seek assistance.
"Of course, this isn't novel advice, but the dog who would get lost no longer listens to the hunter's whistle.
I don't envy anybody the challenge of putting an end to the poisonous crop of previous dereliction.
Blame laying is something you can do later.
For now, the dilemma is what needs to be done, and what needs to be done quickly.
"We keep putting off the inevitable, but the unexpected now thumps arrogantly on our doors, the blood ransom insatiable
_____________________________________________
-Advertisement-
For enquiries and details, call Victor Ine on 08122054932. Contact/ Email 47workspacesenterprise@gmail.com
_____________________________________________