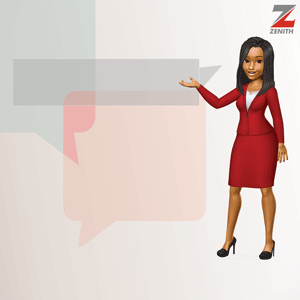 BY FATIMA MUHAMMAD BARKA( L.L.B 3, Yobe State University, Nigeria)
Abstract
Violence against women and girls is one of the most pervading of human rights violations, denying women and girls their equality, self-worth, dignity, and their right to enjoy fundamental freedoms. A person that is carefully observing the things that are happening in Nigeria will notice that there appears to be an increase in gender-based violence. Gender-based violence can happen physically and it can equally happen in social media too. Violence against women is not present in only Nigeria but cuts across many countries and different regions of the world. Nigeria and many countries in Africa have indeed made considerable progress towards abolishing gender-based violence through systematic legal reforms and advocacy. Violence against women and girl-child is a Human rights issue and should be looked at as such.
   This article is targeted at exposing the various ways women and girls are being harassed, maltreated, and violated in society and it suggests means of scrapping violence against women. 
 
WHAT THEN IS VIOLENCE?
   Blacks Law Dictionary defines violence as :
"The use of physical force, especially unwarranted force used to intimidate or physically defeat someone else or outrage especially physical force unlawfully exercised with the intent to harm."
   The Oxford Advanced Learners Dictionary 6th Edition defines violence as:
    "Behavior involving physical force intended to hurt, damage, or kill someone or something."
   According to the World Health Organization, violence is defined as:
  "The intentional use of physical force or power, threatened or actual, against oneself, another person, or against a group or community, that either result in injury, death, psychological harm, maldevelopment or deprivation."
   The Violence Against Persons Prohibitions( VAPP)Act 2015 in Section 46 defined violence as:
    "Any act or attempted act, which causes or may cause any person physical, sexual, psychological, verbal, emotional, or economic harm whether this occurs in private or public life, in peacetime, and conflict situations."
Violence therefore can be defined as the application of physical force on someone to harm him by another person. It could also mean great destructive force or energy.
    From the aforementioned definitions of violence, one thing is certain about violence and that is, it involves harm towards another person and in this context, the female gender.
 
KINDS OF VIOLENCE AGAINST WOMEN AND THE GIRL-CHILD
    It is perhaps because of the increase of violence against women particularly in the developing countries, the then United Nations Secretary-General secretary, Dr.Kofi Annan lin a 2006 report posted on the United Nations Development Fund for Women( UNIFEM) website declares as follows:
"Violence against Women and girls is a problem of pandemic proportions. At least one out of every three women around the world has been beaten, coerced into sex, or otherwise abused in her lifetime with the abuser usually known to her."
   Commenting on how powerful gender-based violence is in Nigeria, an author, Itoro Eze-Anaba in her article writing titled "Domestic Violence and Legal Reforms in Nigeria: Prospects and Challenges" puts the position at page 7 of the title thus:
" In Nigeria, women and girls are subjected to multiple forms of violence in homes. However, the most common form of violence is wife battery ranging from slapping, kicking, verbal abuse, denial of financial resources, rape, and death…"
   Violence against women includes the following:
DOMESTIC VIOLENCE: Section 46 of the Violence Against Persons Prohibitions (VAPP) Act 2015 has defined domestic violence as:
    " Any act perpetrated on any person in a domestic relationship where such act causes harm or may cause imminent harm to the safety, health or well-being of any person."
   It has been defined by Blacks Law Dictionary as:
"Any or all of the many different forms of abuse and mistreatment that people may experience in their intimate domestic relationships."
   Domestic violence can also be defined as the composition of coercive control that includes the admixture of physical, sexual, and psychological abuse by a family member, current or former husband. This type of violence is mostly perpetrated by males who are or who have been in a position of intimacy or trust e.g husbands, fathers, brothers, uncles, and other male relatives. Domestic violence includes but is not limited to the following:
Physical Abuse: This involves the use of violent physical force against women or the girl child. For instance, hitting, torture, or beating of the women and the girl child. AIHIE Ose N.in his article titled "Prevalence of Domestic Violence In Nigeria: Implications For Counselling defined physical abuse as:
  "The use of physical force in a way that injures the victim or puts him/her at risk of being injured"
   Physical abuse has also been defined in the VAPP Act 2015 as:
  "Any acts or threatened acts of physical aggression towards any person such as slapping, hitting, kicking and beating."
Sexual Abuse: This includes all forms of sexual violence e.g rape by any perpetrator, showing children pornographic material, sexual exploitation e.t.c. Sexual exploitation has been defined in Section 46 of the VAPP Act as:
"sexual exploitation occurs where a perpetrator, for financial or other rewards, favor or compensation invites, persuades, engages or induces the services of a victim, or offers or performs such services to any other persons."
Neglect: This occurs deliberately or through carelessness denying their rights to safety and development. In other words, it can be defined as the failure to care about someone or something.
Emotional Abuse; This includes humiliating and degrading treatment towards the girl child and women. For instance constant criticism and bad name-calling.
 
CAUSES OF VIOLENCE AGAINST WOMEN AND GIRL CHILD
Most of the families in the societies have normalized the use of violence to address conflict or whenever the girl child made a slight mistake.
Experiencing violence as a child or witnessing violence may lead to feature perpetrators for boys and experiencing violence for girls. 
Poor mental health levels are related to low self-esteem.
Poverty-related issues such as overcrowding or economic stress.
A low level of girl child education can lead to future perpetration by the boys to the girls.
Child forced marriage.
Lack of promoting gender equality in schools and communities 
Cultural influence 
EFFECTS OF VIOLENCE AGAINST WOMEN AND THE GIRL-CHILD
The effect of violence against women and the girl child depends on the type of violence that has been done to them. For instance, if a girl child is raped she might be transmitted with viruses like HIV and so to forced prostitution too. Domestic violence can affect the survivor either physically, mentally, interpersonally, or psychologically.
A child that has experienced violence or witnessed violence may become aggressive and lose control over the younger ones and Violence against women is an obstacle to the achievement of the objective of equality development and peace. Women who have experienced violence can suffer to the extent that they wouldn't be able to take care of themselves talk more of their children and they also suffer from the isolation which leads them to not participate in activities or their normal activities.
Female genital mutilation causes painful abdominal menstruation, trauma, pain, and bleeding to the survivor and also several complications.
THE WAY FORWARD
More awareness should be created to women and the girl child on what they should do when their rights are violated and also about the existing laws that are made specifically to protect women and the girl child from violence.
Gender equality should be promoted in schools and the accessibility of education by the girl child should be widened.
Poverty eradication for the girl child: free uniforms, free textbooks, and access to schools within the society.
Greater attention should be given to violence that occurs between partners or spouse 
The Government and stakeholders should encourage other organizations like FIDA and NGOs that are involved in the protection of the women and the girl child's right through sponsoring some of their projects and activities 
States that haven't incorporated the Violence against person prohibitions Act as their state laws should do that.
Women should also have access to legal representation.
EXISTING LEGAL FRAMEWORKS THAT ADDRESSES ISSUES OF VIOLENCE AGAINST WOMEN, GIRLS, AND CHILDREN
THE NIGERIAN CONSTITUTION
The Nigerian constitution recognizes the need to accord protection to the people of the country over the dignity of their persons. In Section 34 of the 1999 Constitution( CFRN) it provides that;
Section 34(1):-" Every individual is entitled to respect for the dignity of his person, and accordingly
(a)No person shall be subject to torture or inhuman or degrading treatment
(b)No person shall be held in slavery or servitude; and
©No person shall be required to perform forced or compulsory labor."
Also in section 35(1), it provides that:-
" Every person shall be entitled to his personal liberty and no person shall be deprived of such liberty save In the following cases and by a procedure permitted by law"
Similarly, the Constitution in Section 42(1)(a) provided inter Alia that the citizens of Nigeria shall not be discriminated upon the basis of their sex. It provides that:-
"A citizen of Nigeria of a particular community, ethnic group, place of origin, sex, religion, or political opinion shall not, by reason only that he is such a person-
Be subjected either expressly by, or in the practical application of, any law force in Nigeria or any executive or administrative action of the government, to disabilities or restrictions to which citizens of Nigeria of other communities, ethnic groups, places of origin, sex, religions or political opinions are not made subject…"
THE PENAL CODE
Section 252 of the penal code states criminal assault as an attempt to initiate unlawful application of force to another whereby the other person is put in fear of personal violence
THE CRIMINAL CODE
Section 221 of the Criminal Code provides for a penalty of 2 years imprisonment for unlawful carnal knowledge of a girl above 13 years and under 16 years of age
THE VIOLENCE AGAINST PERSONS PROHIBITION ACT 2015
This aims to improve upon similar provisions of the penal and criminal code in Nigeria. It was intended to close the space that are left in our existing laws in regards to, for instance, rape, spousal battery, emotional abuse, amongst others.
The main purpose of this Act is to prohibit all forms of violence against persons in private and public life, and provide maximum protection and effective remedies for victims and punishment of offenders.
CONCLUSION
Women are known to be our mothers and so that doesn't mean it's a sin or a crime to be born as a woman. There are so many laws that have been put in place to check the things that are causing great damage to the women and the girl child. All stakeholders and other citizens are therefore urged to help fight the violence that is being shown to women and the girl child. Women especially girl child need to be protected from emotional, physical, and psychological violence. Government must however wake up to their responsibility of protecting the rights of women and the girl child. Let's say a big NO to Gender-based Violence and Sexual harassment. It is hoped that with the issues discussed above, gender-based violence will be considerably reduced if not eradicated.
REFERENCES
Blacks Law Dictionary
Oxford Dictionary Of English
Violence Against Persons Prohibition(VAPP) Act of 2015
The Nigerian Constitution
Penal Code
Criminal Code
Report posted in 2006 on the United Nations Development Fund For Women( UNIFEM) Website
Itoro Eze-Anaba; Domestic Violence And Legal Reforms In Nigeria: Prospects and Challenges
AIHIE Ose N. In his article titled: Prevalence Of Domestic Violence In Nigeria: Implications For Counseling
Contact Info:-
Phone Number:08130400584
Instagram account:f.barka_
E-mail: fatimamuhammadbarka@gmail.com
-Advertisement-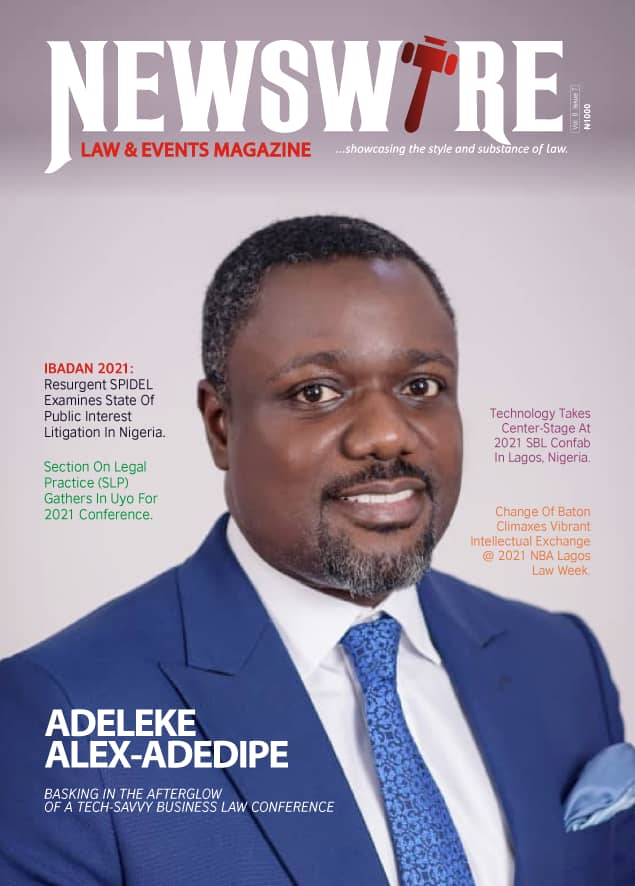 Newswire Law and Events Magazine is Out. It's a collector's item. Get one - or two,or more - for yourself and loved ones.
Do you want to be heard, your events covered, your articles published, or need to advertise your products and services on our

Blog

and

Magazine,

reach out to us at

Newswire Law and Events,

you will be glad you did. For more details about our services,

please call:

08039218044, 09070309355. Email: newswiremagazine@yahoo.co.uk