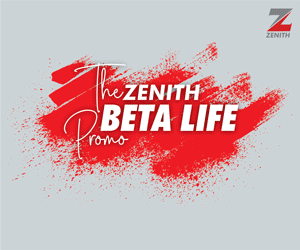 Ubani Invites all Members of the NBA to Spidel Conference at Ibadan 2021.

28th April, 2021
Dear Branch Chairman
It is my pleasure to, on behalf of the NBA Section on Public Interest and Development Law (NBA-SPIDEL), write you and solicit your participation, that of your fellow executives and members of your esteemed Branch in the forthcoming SPIDEL Annual Conference taking place in Ibadan between 23rd and 26th May, 2021.
The theme of the Conference is "The Role of Public Interest in Governance in Nigeria." Some of the sub-themes are as follows:
The Imperatives of Public Interest in Governance in Nigeria; Internal Security: A Prerequisite for National Development; Legality and Efficacy of Public Inquiry Panels by State Governments; Legality and Efficacy of Regional Vigilantes; When the State Truly Defends: assessing the role of the Office the Public Defender Lagos State; Anti-Corruption Model: Assets Declaration and Public Access; Showcase Session for NBA: Public Interest Litigation Committee – Broadening the strategy for NBA's Intervention in Public Interest Lawyering, and some many others.
The Speakers that have confirmed their attendance and participation include: The Chief Justice of Nigeria, Hon Justice Tanko Muhammad; His Excellency, Engr. Seyi Makinde, Governor of Oyo State;
Governor of Ondo State,
Rotimi Akeredolu SAN;
Professor Pat Utomi; Professor Festus Emeri SAN; ICPC Chairman, Professor Bolaji Owasanoye SAN; Oyo State Attorney General, Prof. Oyelowo Oyewo SAN; Prof. Chidi Odinkalu; Ogun State Attorney General, Mr. Gbolahan Adeniran; NBA Board of Trustees Chairman, Dr. Olisa Agbakoba SAN; Mr. Austin Alegeh SAN; Mr. Paul Usoro SAN; Dr. Babatunde Ajibade SAN; Chief Bolaji Ayorinde SAN; Mr. Kemi Pinheiro SAN; Mr. Lawal Pedro SAN; Mr Muiz Banire SAN, Mr J.S. Okukpeta SAN, Mr Afam Osigwe SAN, AG of Lagos State, Mr Seun Abimbola SAN, Ms Hafsat Abiola, leading human rights lawyers such as Mr. Femi Falana SAN; Chief Mike Ozekhome SAN; Mr. Jiti Ogunye, and Mr. Ebun Adegboruwa SAN. Others are Aisha Yesufu, Liborous Oshoma, Anthony Ojukwu (Executive Secretary, National Human Rights Commission), and Mr. Opunabo Inko-Fariah. The Legislature is also well represented as follows: Senator Enyinnaya Abaribe, Senator Ike Ekweremadu, Senator Dino Melaye, Rt. Hon. Adebo Ogundoyin (Oyo State House of Assembly Speaker) and his Lagos counterpart, Rt. Hon. Mudasiru Obasa.
Other invited Speakers are Nigeria's Vice President, Mr. Yemi Osinbajo SAN; Hon Justice Eko Ejembi of the Supreme Court of Nigeria, Speaker of HOR, Mr Femi Gbajabiamila, President of the Senate, Senator Ahmed Lawan Bauchi State Governor, Dr. Bala Mohammed; Ebonyi State Governor, Engr. Dave Umahi; Senator Ibrahim Shekarau and Senator Shehu Sani. The Chief Host is the NBA President, Mr. Olumide Akpata while NBA-SPIDEL Chairman, Prof. Paul Ananaba SAN is the Host.
We have just come back from Ibadan. The ancient city is already wearing a new and beautiful look as a result of the tremendous effort being put by the current administration to deliver the dividends of democracy to the people.

Therefore, we are poised to have a beautiful conference in an atmosphere of peace and tranquility. In fact, Governor Makinde has been emphatic in assuring delegates thus: "We will ensure that you have a very good experience." The Conference venue is the popular Jogor Event Centre which can sit over 3000 guests at once.

We will ensure adequate social distancing in strict compliance with Covid-19 protocols. We have also secured top-class hotels in the city for our delegates.
For those in love with amala, gbegiri, ewedu, ogufe and orisirisi (variety) meats, rest assured that arrangements are on top gear to satisfy your appetite.
The Governor of Oyo State, His Excellency Seyi Makinde has also agreed to declare open the conference on 24th May, 2021. To register, please click on this link http://nbaspidel.ng/nba-spidel-conference/.
To make your stay enjoyable and comfortable in Ibadan, we are partnering with NACO LOGISTICS (08069206814) to facilitate lodging arrangements for delegates.

Members and conferees are encouraged to make early hotel reservations. Our partner hotels are as follows:

1. Kakanfo Inn and Conference Center
Address: 1 Nihinlola street, off Ring Road, Ibadan.
Regular room: 35,300
Signature-48,900
Suite: 53,000
Flat rate: 20,000 with breakfast (more than 50% discount)
No of rooms: 8

2. Mahogany Hotel and Suite
Address: 4 Remi Alabi street, by all saints church, Jericho Ibadan
Deluxe Room: 36,000
Royal Room: 55,000
Flat rate: N33,000 with buffet breakfast (40% discount)
No of rooms: 30

3. Queen'sway Resort
Address: 21 Adekoyejo Avenue, Iyaganku GRA, Ibadan.
Queens Executive: 12,000
Queens platinum: 16,500
Queens palace: 18,000
Queens Blue: 20,000
Flat rate: 13,000. With break fast
12,000 without breakfast
No of rooms: 30

4. Grand Serene Hotel
Address: Iyaganku, off Ring road Ibadan
Executive Room: 14,000
Superior Room: 15,500
Deluxe suite:20,000
Flat Rate: 13,000(30% discount)
No of rooms: 30

5. Fawzy Hotel
Block 7 Adewumi layout, off Akinyemi way, Ring road, ibadan
Deluxe Room:27,500
Discounted Rate: 22,000 with breakfast (20% discount)
No of rooms: 15

6. Bayse Hotel one place
Address: plot 14/16 Akinola Maja street opp 3sc/shooting stars FC office, Jericho
Executive Room: 18,000
Super Deluxe: 25,000
Flat rate:15,000 without breakfast(25% )
No of rooms: 20

(7) Joybam Hotel
Address: off ring road, Osasami Behind liberty stadium complex, Oke Ado Ibadan
Super royal: 10,000
Discounted rate 9,000 without breakfast
Executive: 14,000
No of rooms: 26

(8) Academy Suite
Address: Osasami Road, near Ibadan Central Hospital
Standard Deluxe Room: 14,000
Super deluxe Room

Flat rate: 12,000 without breakfast(25% discounted rate)
*No of room: 40

(9) Best Western plus hotel
Address: 25, Jibowu crescent, GRA Ibadan
Deluxe Room: 50,000
Discounted rate: 42,000 with buffet breakfast(18%discount)
No of rooms 40

(10) Classic Hotel
Address:
MKO Abiola Way, Ring Road, Ibadan
Deluxe room: 8,000
No discount:
No of rooms: 13

(11) Capital Inn Plus
Address: 8-10 7th Avenue, Oluyole Estate, Ring road
Diplomatic room: 30,000
Discounted rate: 22,000 without breakfast.
25,000 with buffet breakfast(20%discount)
No of rooms

(12) La Maison Hotel
Address: 23 Jibowu Road, Iyaganku, GRA, Ibadan
Premium room: 17,500
Discounted rate: 17,000
No of room 20

(13) Ashosh Hotel
Address: Ashosh 1st Avenue Iyaganku GRA
Standard room: 15,000
Executive room: 21,500
Flat rate: 14,000 without break fast
(30% discount)
No of room 10

(14) Rendezvous Hotel
Address: off Foodco Supermarket, Jericho, Ibadan
Standard Room: 15,000
Discounted rate: 14,000
Deluxe room: 25,000
Classic room: 27,000
Executive Room: 30,000
Flat rate: 23,000 without breakfast
No of room : 30

(15) Golden Tulip Hotel
Address: Qtr 781 GRA Jericho Ibadan
Deluxe room: 48,500
Executive room: 89,500 with buffet breakfast.
No discount
No of rooms 40

NOTE:
Reservations should be made through NACO LOGISTICS LTD(08069206814) Reservations cannot be confirmed unless a deposit of the first night is made. All payments must be made at least two weeks before the conference which commences on the 23rd of May, 2021. All payments only for the first night should be made to NACO LOGISTICS with the account details below: 0422942749 (GTB), NACO LOGISTICS LTD.
Contact: LOC/SPIDEL PUBLICITY SUB-COMMITTEE

If you desire to be a member of SPIDEL, here below are information for your membership.

Payment of the Section's Annual Dues
a. Section Membership above 10years post call – N10,000
b. Section Membership from 6-10years – N5,000
c. Section Membership from 0-5years post call – N3,000

METHOD OF PAYMENT
Pay all Section dues into the bank account listed below
BANK: Access Bank PLC;
ACCOUNT NUMBER: 0775676671
ACCOUNT NAME: Nigerian Bar Association (SPIDEL ACCOUNT)

Evidence of payment should be sent to: Edidiong Peter, NBA Programme Officer, Section on Public Interest and Development Law via E-mail: nbaspidel@nigerianbar.org.ng Peter.Edidiong@nigerianbar.org.ng. Tel: 08003331111. Prospective exhibitors are also invited to showcase their products. Please contact Mr. Edidiong Peter (08003331111) or the Local Orgaising Committee (Mr. Olayinka Esan, 08033261598).

Gentlemen, Ibadan is ready for us. I hereby invite you, your fellow executives and the entire membership of your branch to come to Ibadan to experience the beautiful scenery and the tourist attractions of this ancient city. Trust me, it shall be a memorable experience for everyone who honours this invitation and participates in the conference.

Your Obedient Servant,

Onyekachi Ubani Esq. (MOU)
Chairman, Conference Planning Committee
NBA-SPIDEL Annual Conference 2021
ubangwa@gmail.com