The
Technocrat
 
ABBA BUKAR KYARI, MD/CEO, Central Securities Clearing System Ltd., CSCS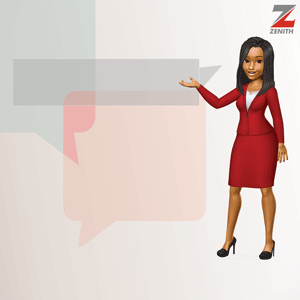 If you didn't know Abba Bukar Kyari before now, it's either because you do not have a particularly keen interest in the financial sector, or simply due to his self-effacing nature, for this man is one silent achiever who has no airs about himself, a man whose creed is work and a single minded determination to achieve his set objectives, which is why his reputation precedes him wherever he goes.
Kyari Abba Bukar is the current managing director and chief executive officer of the Central Securities Clearing System Limited, CSCS. Prior to joining CSCS, Bukar had been the MD/CEO of ValuCard Nigeria Plc. where he engineered the company's transformation from a loss-making entity to what could aptly be termed a highly profitable unit before his exit. He brought to his current position a record of proven versatility and a proficiency in Information Technology (IT) systems, having spent almost a decade and a half with one of the world's leading IT companies, Hewlett-Packard, in a variety of technical and administrative positions, among them, research and development engineer, manufacturing development engineer, marketing programme manager, senior IT companies, Hewlett-Packard, in a variety of technical and administrative positions, among them, research and development engineer, manufacturing development engineer, marketing programme manager, senior IT consultant and worldwide technical marketing manager.
The holder of a B.Sc. degree in Physics from the Ahmadu Bello University, Zaria and an M.Sc. in Nuclear Engineering from the Oregon State University Corvallis, and an MBA from the Portland State University Portland, Oregon – both in the United States of America. Bukar also has under his belt a stint with FSB International Bank Plc (now Fidelity Bank Plc) as an executive director in charge of electronic banking, information technology and operations.
-Advertisement-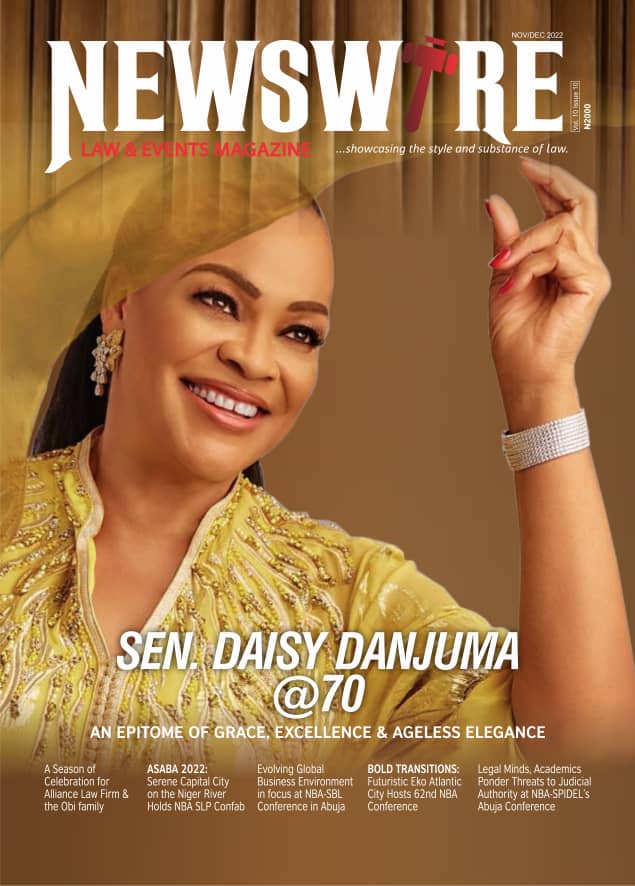 For more details about Newswire Law&Events Magazine, kindly reach out to us on 08039218044, 09070309355. Email: newswiremagazine@yahoo.co.uk. You will be glad you did
Kyari is happily married and blessed with children.
As a businessman and first-class technocrat, Bukar subscribes to certain personal and management principles. First, he frowns at CEOs who are averse to taking calculated risks. Taking a decision and failing to meet one's set goals, is better than not taking a decision at all. Indecision, or the inability to take meaningful and timely decisions, is a road map not just to present failure, but to possible extinction as well. The hallmark of a good manager, he believes, is the ability to think out of the box, rapidly assess situations, and take decisions that would enhance the corporate objectives of the organization. But where a decision does not ultimately lead to the actualization of the desired result, which, sometimes is the case, it is still a plus for the manager, because such situations offer a good platform for learning from mistakes, remedying them, and making sure they do not recur.
Kyari Abba Bukar
Repositioning the CSCS
Recently, Abba Bukar Kyari hosted the crew of NEWSWIRE Law & Events Magazine to a conversation in his expansive Lagos office, during which he opened a window into his job, the aforementioned management principles and his world in general. It is an illuminating read indeed.
Excerpts:
Who is Kyari Abba Bukar?
I was born in Maiduguri in 1958. I attended Lamisula Primary school, Yerwa Government Secondary School. My inclination was toward science and analytical subjects. For my O-levels, I took Mathematics, Physics, Chemistry, biology, etc. I did my A-levels at North East College of Arts and Science (NECAS), which is today the University of Maiduguri. I then went to Ahmadu Bello University, Zaria, where I did my Bachelors Degree in Physics. I came to Lagos to do my National Youth Service at Shell Petroleum and immediately thereafter I left for the United States. I was in America for about nineteen years before I returned to Nigeria. There I did my graduate studies in Nuclear Engineering. Even here, during my undergraduate programme at ABU, I was inclined to spending most of my time either in the laboratory or in the computer center. So, during my graduate studies in Nuclear Engineering I also developed, as part of my studies, a simulation code for nuclear reactor shuffling. I made a presentation in a number of academic fora and I was privileged to come in contact with some people from Hewlett Packard, HP – which is the pioneer company that started Silicon Valley. What is Silicon Valley today used to be an orchard, full of wall nuts, oranges and other fruits common in the state of California. Two hungry students just graduated from Stanford University started HP out of their garage, and today it is – per square mile – probably the only place on earth with the highest concentration of PhDs in the physical sciences – electronics, electronics engineering, physics, computer science, computer programming, and so forth. That is why most of the marvels of technology that we depend on today are mostly the ideas conceived from Silicon Valley.
The long and short of it was that I ended up working for Hewlett Packard. I spent 15 years with HP, doing many things. I started as a research and development engineer; I was a manufacturing and process engineer. Even at an early stage in one's career in HP, that is, after spending four or five years in the lab or manufacturing or whatever, you're required to go to a customer facing role such as technical marketing, which basically mean I had to engage with some of the major customers of the company, and that actually made that role more exciting for me than even lab work. I ended up becoming technical management marketing manager (or Worldwide Marketing Manager) and many other related roles.
But at the end of the day I just felt it was time to come back home. So I joined FSB as a general manager, and then rose to become an executive director. I spent about three and half years at FSB. At that time I was also the board member representing FSB on the board of ValuCard, which was quite interesting because I thought at the time that we had an opportunity to transform Nigeria when it comes to payments. Obviously ValuCard was among the pioneers in the electronic payments service business. And unknown to me when the then CEO left, the board basically constituted a committee to look for a CEO, and I actually was involved in the search. We had candidates from all over the world. But unknown to me, my colleagues were planning something else behind my back; and I ended up getting the role. When I joined ValuCard, the company wasn't profitable and had never been profitable from inception till that time. It had been losing money and had a negative shareholders fund of around 1.2 billion naira. And so there I was, leaving a large company like FSB International Bank as an executive director, to become the CEO of a struggling company. A number of friends most of whom were executive directors of banks called me to say they were sure I was certifiably mad to take the role like that. The crux of their uncertainty was, 'You left a job as an executive director in a nice banking institution where all is going well for you and suddenly going into this uncertain future'. But what I saw was much more than what had been presented. I saw the immense opportunity to contribute to the economic development of the nation, to improve the lives of people, because payment of course affects everybody's life. And if done right, it brings convenience, efficiency and also creates jobs for the nation's economy. I ended up taking on the role and did my diagnosis. I discovered three major issues, each of which I believe could kill a company. One, the company had invested in proprietary technology, meaning that the core system the company had was custom built for it. Rather than go and buy Microsoft word software for two hundred dollars, you go and bring software engineers. They all sit down in India, America or wherever to develop a special word processor for you and you end paying a million dollars. For what? So that you can write letters? You see, when you have a custom built application you will have to pay hundreds of thousands of dollars every time you make a change, no matter how little – whereas Microsoft can afford to spend ten million dollars to develop Word because they are selling 20 or 50 million of them at just 200 dollars. To them it makes sense, but for you as a company it doesn't make sense. So that is the kind of proprietary technology that ValuCard had invested in. Every slight change amounts to a hundred thousand euro, two hundred thousand euro, and so forth. And I said, no more.
The second problem was the business model. At that time electronic payments were new, and for that reason, the business model should have been tested beforehand. Visa or Mastercard are well proliferated around the world, and the reason is very simple; banks make money when they give the card to you. Even if you're spending your own money, banks will earn income if you use your card at a store, a shop, airline, hotel, or wherever. Because the business model is very simple; you use the card, and the bank that gave you the card earns an income. Now if the card is a dollar or two hundred naira, that cost is a one-time cost, and you can use the card for two or three years. It doesn't matter if you use one naira, five naira or ten naira on the card; the fact is they earn an income. They could even throw in incentives for you for using the card; like say use the card and go to the FIFA World Cup. They know human nature, everybody would think they are going to win but only five people would win a World Cup ticket. So in that business model there is what the Switch or Visa gets. Which is what ValuCard was positioning itself as. And because it's also a third party processor, once the order is placed by the bank, it's Unified Payments Plc. that was fulfilling it, they are the ones personalizing it, giving it the data, safeguarding the data and so on. In that sort of set up, everybody – the bank that issued the cards earns an income, the merchant (that is, the bank that deployed the POS terminal) also earns an income, and the rest of the people in that chain also earn an income. So it's a very nice business model for all the people concerned.
The third problem was people. If you don't have the right skills, the right morale in any business you will be faced with a lot of problems. So those three major issues where all there when I joined ValuCard. We had to sit down to develop an entirely new business plan. I made a recommendation that we should invite Visa or Mastercard to come in as a partner. We invited both. Visa took 10% from the company which amounted to about 3 million dollars. Suddenly our company's life started to change. And we deployed the well tested Visa business model, which had been in existence for over 50 years, and the whole dynamics of the card business changed in Nigeria. And of course we went on to buy Shell Technology for less than 800 thousand dollars and then jumped the whole system. We got rid of those old ValuCard card, and the rest is history.
Within the period of three years the company had broken even. By the time I left, after about seven and a half years with the company, the company was extremely profitable in billions. The company's fortunes have been completely transformed by understanding what the problems were, identifying the key issues affecting its fortunes, and tackling those problems. You can tackle problems in many ways, but when you don't have a lot of money or expertise, you have to be very creative on how you resolve those problems. The rest of it is to see how you build on to a critical stage and then move on.
What was childhood like?
I was quite an active child in primary school, and I played both soccer and field hockey in secondary school; I even played in the first 11 team of my school. I also represented my school in quiz competitions, which is not a sporting activity per se. in one year we got to the national championship finals but lost. I was also the school librarian, doing a lot of book stuff. Those were some of the extracurricular activities I did in the secondary school. In university, it was mostly about books because in the physics department, one could have two days of lab work and on Tuesdays in particular, when I leave my dormitory in the morning, I could be in the lab until very late in the evening. With that type of life, one hardly had time for anything else. Whatever sporting activities I engaged in at ABU was mostly in athletics – not at competitive level, though; mainly for exercise. Later on in life, I picked up golf when I was in Oregon State University. I took a course in golf and I played for a while until I came back to Nigeria. I love not only watching games but also participating in them.
Apart from physics, did you have any other alternative course in mind?
None that I remember. Before ABU, as we were applying for admission, most of my friends wanted to study architecture, some engineering, but all I wanted was physics. A friend of mine said that there was really no money in Physics, why didn't I choose civil engineering or something? I remember he even crossed out the physics on my form and put civil engineering instead. But I crossed it again and rewrote physics. If you can find that original application, it would be quite messy, as you can imagine, because there would be two to three cancellations of my number one choice. Therefore, the choice I made to study Physics in ABU was a choice that I contemplated since primary school.
Can you tell us more about CSCS and its role in the Nigerian Capital Market?
CSCS is a central securities depository. We keep all the securities that have been dematerialized. When people bought shares in the good old days, they were given share certificates to say that you own a part of company A, B or C. Now, you own ten thousand shares in a single certificate; you will not be able to sell a thousand shares out of that ten thousand very easily. In those days before CSCS, what happened was, you take your certificate to the registrar, they issue to you a nine thousand-share certificate and keep one thousand share units or issue one thousand shares certificate to the buyer. It's very cumbersome to do just one transaction. So you think, What if I want to sell two-two thousand shares to three different people? What is going to happen? So what CSCS does is, once you dematerialize (you do it once), then you go and open an account with your stock broker if you don't have one, and thereafter you lodge your ten thousand share certificate into your account, and it will somehow come back to CSCS after it has been verified by the registrar. Then we open an account for you to that effect. Should you later decide to sell just five hundred shares, you then send the order to your broker, he or she executes the order, and CSCS takes the amount you are selling because there is a buyer, we move the five hundred to the buyer's account and then we move money to your broker's account, and the broker pays into your account.
The role of CSCS is two-pronged. One, we are keeping custody of all the shares that have been dematerialized, safeguarded, and therefore securing those units of shares because they are electronic. Two, when a transaction happens, we do a DVP (delivery versus payment). On the day of settlement just before the bank opens, i.e. within a period of five minutes or so, we move the security of the shares and move the cash so that the money and the shares are crossed at about the same time, so that there is very little risk or counter-party risk or any kind of exposure between the buyer and seller. Those are the two important roles.
We also offer other services, such as digital document conversion and disaster recovery services. We actually reach out to people and corporations that require their documents to be converted from paper or hard copy to electronics. For example, you will hardly see pieces of paper in my office, because we also use the same technology ourselves. When a letter comes in, it doesn't necessarily need to come to my office, it would get scanned right at the point where it is received and then I see it, not only in my office but anywhere in the world. No matter where I am, I can login and see the letters that are coming in today and to which offices they went, how it's been treated, and so on. That's a technology that we are using ourselves, and we also offer it to organizations and companies all over the country.
Tell us about the foundation that really prepared you to be who you are today?
Going through ABU was an experience that basically shaped who I am today. If given another opportunity to choose a school, I will still opt for ABU. The quality of the teachers and my fellow students, who came from various parts of Nigeria, and some actually from neighboring West African countries, was high. I would not choose any other institution. I believe the quality of education at the time is the foundation for my grounding. In our final year in physics, for example, we were exposed to a course called quantum mechanics, which you might consider quite advanced for a graduate course. I remember a Ghanaian gentleman, a Professor Micah, who taught this course, giving us a textbook by Eugen Merzbacher, who was teaching at the Massachusetts Institute of Technology in Baltimore, USA, to help resolve some difficult problems we were working on. One was so difficult that we wrote a letter to the author, and he replied; he even sent additional materials questions on the topic, along with application forms for admission to MIT. That is the kind of thing that happened in our lives growing up. For our practical nuclear energy course, we went to the Centre for Energy Research Germany, where we spent the entire summer doing hands-on experiments in nuclear energy, reactor and health physics. So, when I went to the US for graduate studies, the best course I took was Mathematical Methods for Scientists and Engineers. I scored 100 % first time, and I remember the Professor saying that rather than taking that course, I should actually have been the course instructor. I ended up becoming the tutor helping my fellow students. That sort of foundation is the reason why I am here today as CEO/MD of Central Securities and Clearing Systems Plc.
Can you compare the progress of CSCS now as the MD/CEO and before you took over? What are the changes you set in motion?
I assumed this office in September 2011. When you are running a business, numbers are, of course, a significant measure to say whether you are doing well or not. I believe the company's Sept. 2011 annual account in terms of profitability was around N1 billion, revenue being somewhere around N4 billion. The following year, I believe it grew to between N2.3 or N2.5 billion. In 2013, it was N3.7billion. The 2014 profit figures, which I am supposed to be submitting to shareholders, are to the tune of N4.6 billion. This growth has accumulated after four years because it has been going in the right direction. I believe it is marching towards the top right corner of our growth chart. Anything you see going in that direction is a good sign.
Why should people invest in the capital market rather than investing in a more lucrative business? What is the advantage for Nigerians to invest in the stock market?
It's very simple. You see, there is a saying, 'The best time to plant a tree is ten years ago. The next best time is now.' Very true, but it also depends on the kind of tree; if it's a fruit tree like a mango, it provides you with shade, like an umbrella as well as fruits. What it means is that you must invest with a purpose in mind. If I am investing for retirement for instance, my outlook is different. If I were a 25 year-old kid just graduated from the university and national youth service, and I have gotten my first job, and my salary is like half of a million or thereabout a year, that is the right time to start thinking about investing for the future. For example, if you are going to invest for the next 20 or 25 years, the best asset class, the best investment you can make, is equity stock – which has been tested globally. Go back twenty five years ago and look at the All Share Index, and look at it today. I can bet you that a person who had bought the All share Index at that time will be extremely wealthy. In that time, there would have been ups and downs in people's lives, people losing lots of money. But, you that have consistently invested over the long term, and you're not emotional about it, you will end up wealthy. That's why one shouldn't invest one's kids' school fees or money for groceries, clothes or medicine for the kids, etc, in the stock market, no. You invest for the long term.
Some people are purely speculators. They invest today, they sell tomorrow, or next week. They don't care; they are looking at the trade. When the market starts to pick up or certain stocks are going through an increase, they would go in and enjoy may be 15% or 20%, and then go out. They make a small profit doing that. And that requires a different set of skills. You have to be a certain type of person to do that. But the average investor should go through what I call the Collective Investment Scheme (CIS). That's like mutual funds, professionally packaged. There is a difference between taking my money and giving it to a fund manager to say go and invest. That means you're abdicating your responsibility for your own money. But if you bought an Equity Mutual Funds from any of the CIS, then you can see the performance over time. Generally it is all about getting it right, and answering the following questions satisfactorily: What is your purpose of investing? How long is your investment horizon? And what's your knowledge or skill level? If you are an average person, get invested in any of the many Collective Investment Scheme (CIS) and ETFs coming out these days. Vertiva, for example, has a new ETF mirroring the entire market. So when they say the market has gone up you know your money has gone up, and when they say the market has gone down you know your money has gone down. But long term, say, over a period of ten, fifteen years, you are always there. Studies have been made, here and in other parts of the world where they compare real estate to money market which is like treasury bills or bonds to equities and other assets classes, and these studies have consistently shown that investing in shares is far superior over the long term than any of those other asset classes. Now, you can also say 'I can build houses for rent.' But it requires a lot of money to build a single house for rent. On the other hand, you can start investing in the stock market with N5,000 or N10, 000 every month – the amount doesn't matter. You can't do that with a house, you can't do that even with starting your own business. So when we compare how competitive the stock market is compared to other asset classes, it is the easier one. All you need to do is to be monitoring your investment. But the advice is get the right stock broker, get the right fund manager, and then you'll be in good hands. But you need to enhance your horizon and tolerance for risk. Don't listen to people who come up to you and say, 'This particular stock is going to double in a year.' Nobody has the power to determine that. If I had that power I wouldn't be sitting here.
How do you guard against fraudulent practices in the capital market? What are the challenges the CSCS is facing that can set it aback?
It's the regulator i.e. the Securities and Exchange Commission, SEC, that steps in and takes care of malpractices. The regulator helps to develop the market as well as checks to see that everybody is in line. It is the protector of the average investor. So, the SEC as an apex regulator has that full responsibility. In addition to that, the Nigerian Stock Exchange is an SRO (self regulating organization) with the power to punish its members, i.e. the stock brokers, as well as the issuing companies listed on the exchange. They must meet their listing requirements in order to continue being on the board of the NSE. So there are two entities regulating the industry; the NSE and the apex regulator – the SEC. We on our part have a service level or participants agreement that we signed with stock brokers. They are also obliged to adhere to our own processes and rules. And should they do something wrong, we report them to the Stock Exchange or to the SEC. The first line of defense always is the Stock Exchange, because they're regulated by them. Most of the transactions or the dealings we have with stock brokers come by that channel alone. So the only things we do to safeguard investors' assets or securities are with technology or risk management methodology, and at the same time we have processes that we have developed to ensure the elimination and protection of those consequences and challenges.
How do you deal with risks and numerous complaints of failed trades and low market liquidity?
We don't have failed trades in the market at all. But of course, around 2004, 2005, and up till 2008 and 2009, yes, there were failed trades. And I believe the failed trades were due to the whole system in place at the time. Since the Stock Exchange went with the new system mainstream, and with some of the things we have done, it is impossible for a failed trade to come. Today, when a broker does a transaction, we notify their bank. So the bank knows that the bill is coming three days after being notified. The following day we send them another message of yesterday and today's messages. By the third day we ask them to do debit. The Central Bank then ensures that payment is made without failure. We are the ones holding the security, and that's why I say failed trades are practically impossible these days. There is also what we call a trade – or settlement – guarantee fund, which steps in, in case monies are needed temporarily. Because you have penalized the broker, you collect the money back and then you put it back into that fund again. Those are the mechanisms we have to put in place to ensure proper functioning.
How can CSCS helped regain the confidence of investors?
Investor's confidence can be gained or enhanced by the level of transparency and corporate governance in the market. We have a board comprising the NSE (the largest shareholder), three of the settlement banks, two stock brokers representing the stock broking community, and one registrar who is the president of the ICMR. In addition, we also have two independent non- executive directors. The governance structure is such that you could say that stock brokers are part of the brokerage community, as well as the NSE. So, you see a board that is very particular about the governance of the economy. And we have two highly respected Nigerian citizens on the board. One is the former chairman of FIRS, Mrs. Ifueko Omoigui-Okauru, and the other, Mr. Sola Adeeyo. Their presence demonstrates how important governance is. When people talk about transparency, I always ask them to show me their governance structure, which basically describes their personality because it delves into even the littlest of things you do to build organizations. And I believe the Nigerian Stock Exchange has also been transformed; a lot has happened in the last three to four years to address a number of concerns. The SEC has done a lot of things including about IPOs (initial public offers). The games that were played five years ago cannot and will not be played today because of those changes. Those are the kind of things that boost investor confidence.
How do you relax?
I relax by hanging out with my family. I have a grown daughter, who is out of the house now – schooling and working. But we have two little kids at home. At least one day in a week we go swimming or go watch movies. Or we go simply out and have lunch and generally have fun. Once in a while you can see me hanging out with some friends. But time is a problem. You know how long it took for us to arrange this interview; just shows you what time means to me. I also swim and jog. From jogging I have actually lost a little weight. I used to play golf, but my golf bags have been packed for the last 7 or 8 years now, I have not used them. And that's a tough one. One has responsibilities to address. And there is always resistance in terms of procrastination, but the work must be done, like it or not. And sometimes the work would have to be done late at night or on weekends.
After CSCS what is next for you? Politics?
I wouldn't say 'Never', but I don't believe I am politically inclined. I am more of a political analyst; you give me a microphone, and I can do the analysis anytime. But I don't think I want to be actively involved in politics. The simple reason is that the political terrain hasn't yet matured in Nigeria. People are complaining, rather than talking about what they intend to do. Politics is and must be issue-based. You should be telling the people how you intend to change this or that in the system. Tell people how you're going to tackle the inadequacies in the education system, how you will revamp the health sector, and so forth. Tell people how it is going to be done, how much it will cost approximately, and what people will be asked to pay for it. Politics, at the end of the day, comes down to the pocket, the wallet, and whatever government does will impact my pocket. If you come out to say you are going to increase taxes and we don't see any commensurate changes, it doesn't make any sense. But if you tax me and roads are fixed, railways are functioning, power is on all the time if I am paying a slightly higher rate, and everything is working, then I won't have a problem. Infact, I will be happy. But what do we have right now? Everybody and every house is now running a utility company. I shouldn't be paying tax and still be buying diesel to power my generator. I shouldn't be the one fixing bad roads, I shouldn't be paying excessively to buy water when I am paying tax to that effect. Politicians are diverting the citizens' attention from the core issues that ought to be discussed to something else altogether. So I don't see myself going into politics right now. I might actually go into farming instead – as a matter of fact, I do have a small farm. If I go into farming it will probably be more relaxing since I have been working all these years. I'd also love to mentor people. I have entertained the idea of teaching for a while now; may be I will go back to teaching as well. But I will be doing many things, simply giving back to the society in my own little way. I don't have money to give but I can impart the resources of my brain.
Your sincere advice for young stock brokers?
This is an industry with a great future, in the sense that things are transforming everyday, thanks to the new technologies and the new things that are coming in. But just like law, just like being a teacher, you are supposed to be trusted by your clients, and business ethics are extremely important. Because when somebody is entrusting you with their hard-earned money, you have to safeguard it as if it were yours. And any stock broker that has that kind of reputation would be stupendously successful.
What do you say to an investor whose company is not yet listed in the capital market?
Everyone should get listed. Not because you want to give away or sell 20% or 30% of your company, but listing gives you some key fundamental values and advantages. One, it's easier to raise money when you're listed. We've seen right issues of 10 billion, 20 billion – I mean, look at Seplat, Seplat was unknown to most Nigerians until it got listed. And people are now saying, 'Wow, does an oil exploration company exist in Nigeria? The only company people knew in that regard was Oando. But Oando started from the marketing side and came into the production side and all of that. But Seplat went directly as an AMP, came with a lot of money to go drill and look for oil, and it took lots of money. But when you reach a certain stage, the natural thing to do is to go and get listed by raising money. Of course you are going to sell part of the company – say 20%, 30%, or even 40%, but you still have control. Also listing obliges you to have a good governance structure, the right kind of board, and the things you do every quarter would also be visible to shareholders. That discipline of reporting every quarter, of things seeing everyday, would force the company to behave ethically. As you well know, the tendency for a one-man-business to abuse its privileges is extremely high, but when you get listed, that goes away. I told you at the beginning HP, my former employer was founded by two young people, Bill Hewlett and Dave Packard. They never knew that the company would be this successful. Both men have passed away now, but their children do not work in the company. One of them had a brief summer job in the company as a student, and promptly decided that it was boring. Another, Patricia Packard, still sits on the board, but otherwise they have no interest in the company. So why didn't the company die? That's because it was a listed company. There are professional managers running it. There are big investors that monitor its operations and make sure the managers are doing the right thing. There is a governance structure. So, if you want your company to outlive you, get listed.
You talk about understanding what you are doing; identifying and tackling challenges and generally being creative, Are these the three key words for one to be successful in business?
Generally speaking about companies, I have something I call the three 'S'. Nothing new, though; it's just a principle that people should imbibe, subscribe to and follow. The first 'S' is Survival. You want to bring food to the table, you want to pay the kids' school fees, you must survive, which means you'll have to go get a job, if necessary two or three jobs, just to survive, because survival is key. The majority of human beings are in that first 'S' category.
The second 'S' is Savings. As you are surviving and earning income, don't spend all of it; save some. This is the payment you make to YOU. This means you're making money and you're paying yourself first, and the higher the savings the better. You don't do things because your neighbors are doing them, you don't do thing because of your don't do thing because of your consciousness of what people may or may not say. You do it because it's the right thing for you to do, which means you're saving for the future.
Now the third 'S' is the most difficult, but will make you stupendously successful. That is Service. You give without necessarily asking for anything in return. Only a tiny fraction of humanity has this third 'S' in them. A company's CSR (corporate social responsibility) activities may be worth billions of naira, but if they do CSR and then publish it in the newspapers, that's not quite the service am talking about. You should give without necessarily calling any attention to yourself or expecting anything in return. The returns are going to come, however, whether it's today or even in the next generation. It could be your children that will get the rewards. But don't do it expecting anything back. That's what I mean by selfless service. People that are in that stage are the stupendously successful people today. You may be wealthy because of the second and third 'S,' but it doesn't necessarily mean you would be successful. Barely 12 – 15 years ago had Bill Gates become the richest person in the world and was still working with Microsoft. People were complaining that he wasn't giving anything to anybody. This is the same Bill Gates who is today fully engaged in the world, giving away his wealth. Here is another thing people should take note of. The Bill and Melisa Gates Foundation is impacting Nigerians more profoundly than even Nigeria's richest people. Is it because they are not as rich as he is? They're doing their best; I mean, I'm not implying that the T.Y. Danjuma Foundation, the Dangote Foundation or any of these other foundations is doing nothing, they are doing well. But the thing I want to highlight is, there is one person who at one stage was the richest person in the world, in the person of Warren Buffet, who made all his wealth by investing in the stock market. He started at the age of 13 years old with a hundred thousand dollars. Now he gave away 80% of his wealth, handed it over to the Bill and Melisa Gates Foundation. Now, why did he do that? The reason is very simple: he saw Bill Gates, and he saw himself in Bill Gates. He saw values, ethics, integrity, things that he has held very dear, and the need to do selfless service. He would want what the Gates are doing himself, but he's over 80 years old. So he looks for a younger person. Mind you, they are not related in any way, and they are not from the same state. If it's in Nigeria, they will say 'hey, they're not from the same tribe!' So I'm asking, 'Why would – or why wouldn't – a Dangote or a T.Y. Danjuma, a Femi Otedola or a Mike Adenuga, or any of these extremely wealthy Nigerians take their wealth and give it to another like them, whom they don't know, and say 'Look, I want to add that to your foundation so that it should be given away.' That's what I call selfless service. They don't want anybody to even give them the credit, but yet they're touching lives in Kano, in Osun, in Kebbi, in Ebonyi. Bill Gates had never been to Nigeria when he started given money to Nigerians. But today he visits Nigeria four or five times a year.
Tell us about your memberships?
I am very not conformist, so I don't believe in being a member of anything. When I was in the university, I had an argument with some friends, to the effect that I can stay without being a member of anything and still make a living. Sometimes you look at memberships as people adding things to their names so that people will notice them. I was a member of the American Nuclear Professionals (ANP) a long time ago. I don't think they would keep me in their books now, because I haven't been paying my dues. And, I should be a member of the Nigerian Society of Engineers. I don't know if I am. May be I am.
A member of Ikoyi Club?
Yes! That was given to me when I first started work with FSB International. Here too, I am a member, but I hardly go. In fact, my membership with Ikoyi Club is because of my kids. The children love the suya they have there, and so most times my wife would take them. I even tried to join the golf club, but I never played golf for once in Ikoyi Club, that's how bad I am. Even exercise, I wanted to join the gym, I paid for one year but never showed up. I would rather just buy the kits and do my exercise at home. I am a 'toast master'. That's something that I joined in 1993, and was those who introduced it to Nigeria. This is a non profit, non-political, non-religious organization that teaches people how to make public speaking easy so that people can deliver speeches in a coherent manner.
What is the secret of your youthful looks?
Sometimes in life, certain events happen and force you to reflect on issues. For me there have been instances in my life that forced me do a check on how I prioritize my life. There four legs to our lives. One is work to beat the survival aspect or the savings impulse. Work is very important, but it doesn't define who I am, I am not the MD or ABC of the organization; am just an employee, working for the shareholders to enhance the value that they have entrusted in me, so it doesn't matter whether I am an officer or the CEO. I handle my responsibilities in that manner. It gives me satisfaction. Another leg is my family. You have to consider your family in all your decisions. In my case I was very lucky to get a wife at a particular stage of my life. When I was going to the U.S., having finished my NYSC, we got married before we left. I don't think we spent more than three nights in Nigeria, before our departure. We lived in the US for nineteen or twenty years before we came back. It made us very close having stayed that long together alone, with no family interference. So before I make any decision I have to discuss it with my wife, out of respect, nothing more. If I am taking any job, if I am moving somewhere, we discus it as family. And because of that she is also very understanding of my busy life. But I make sure that I drop whatever I'm doing and attend to family issues. When I was with HP I had a job that required 60% travel. But when I was taking the job, I gave them the condition that wherever I was in the world, I'd come back home for the weekend, and they agreed. Did I do that? Not all the time. There were times when I'd leave the west coast of the US to Hong Kong, Australia, Singapore, and sometimes Japan, then go to Europe – Amsterdam, France, England, before returning to the US. We go around the earth in two weeks. But if am in Europe or Asia, I make sure that am back home for the weekend, even if it means that I might have to go back the next day. But at a point, I decided this is not the kind of life I would want to live. So family is very important – they are why you are working anyway. You have to have a work/life balance. You have to juggle it because it's very important. Yet another leg is the spiritual part of your life. You must have faith, you must be spiritual, whatever religion you profess. It actually strengthens the work and the family, and how you relate with others. The fourth leg for me is what I call your health and the service you render to your community. You have to eat right and exercise. The thing about food is that it is 'calorie in – calorie out'. I have something that I wear that tells me how much energy I have lost and how many steps I take everyday. When I am coming to work in the morning, I use the stairs (up 14 floors). When am going out I use the stairs, unless I am in a hurry. As CEO, I don't spend all day in this office; I go to people's office. I don't ask them to come to my office. They feel a bit stretched, but it forces me to walk. That is also the nature of how things were done in my first job at HP. In HP, there are no doors, there are no offices everything is open-plan. The CEO is just by the corner, he's accessible because it's open. So health is an important leg in one's life. I watch what I eat, and I exercise, and I basically take care of myself.
Thank you so much for your time with Newswire Law & Events Magazine.
I thank you, too.
Do you want to be heard, your events covered, your articles published, or need to advertise your products and services on our

Blog

and

Magazine,

reach out to us at

Newswire Law and Events,

you will be glad you did. For more details about our services,

please call:

08039218044, 09070309355. Email: newswiremagazine@yahoo.co.uk