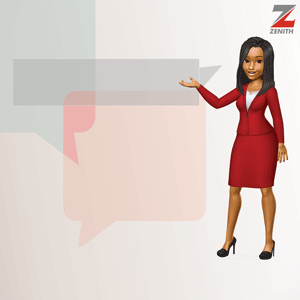 Maítre Jammy
From the time immemorial, women have been subjected to series of inhumane, degrading, inequitable and discriminatory treatments in African societies. Still substantially so, women are either perceived as individuals who do not enjoy full legal rights or in some extreme cases, women are considered rightless. Some customary practices perceive women as merely objects of sex and cooks whose duties start on bed and end in the kitchen. Worse still, some customs see women as mere chattels who have no right to inherit as they are also subjects of inheritance. This work focuses on the inequitable and discriminatory treatments of women in the Nigerian societies and the legal rights of women under the Nigerian customary laws. Reference is made to both relevant judicial authorities and statutory enactments where necessary.

Rights are set of privileges which are fundamentally enjoyed by virtue of being a human being. They are legally enforceable claims, recognized and protected, the violation of which is a wrong. A woman is not less a human being merely because hair does not grow on her chest thus, the privileges enjoyed by men should equitably be enjoyed by her. It is alleged and quite rightly for that matter that, under the native laws the only change to the status of a woman is that she graduates from being a daughter outside the control of her father to being a wife and on the death of her husband, the supervisory control of a woman becomes that of the deceased husband's family provided she does not remarry.

Impliedly, the entire lives of a woman are shaped by the patriarchal society she finds herself. From birth or sometimes, while considerably young, a girl may be betrothed by her father under the customary law. A father may even indicate his desire to secure a child which is en ventre sa mere (in its mother's womb), if born a female, as a wife for his son. It is immaterial whether or not she is capable of giving her own consent at the time she is betrothed. Her opinion or consent on whom she gets married to does not even matter nor is it sought. It is on record that a woman may become accursed by merely rejecting the spouse proposed to her by her parents.
The court in Osamwonyi v Osamwonyi has held in favour of child betrothal by her father stating that, it was not repugnant to the requirements of good conscience for a father to give away his daughter in marriage without her consent.

Similarly, some observers have interpreted the payment of bride price (dowry) as the purchase price of a woman thus a woman is seen as a mere article of sale with no rights and duties. Well, it is argued that this is a misunderstanding of the legal purpose of bride price in African culture by Prof Akintunde Emiola however, there seems to be an element of truth in this assertion that bride price amounts to purchase price of a woman. Contradictorily, bride price is usually returned to the groom's family by the bride's family whenever there is a divorce in the union under the customary law. The court has held in the case of Okoriko v Otobo that the refund of the bride price by the deserted wife was reasonable. Afterall, when goods are purchased but the buyer is not satisfied with the goods, he may return them and claim back the purchase price. Besides, the amount the family of the groom pays for bride price is so exorbitant especially in the Igbo community, that the only impression a third party may have is that the bride is definitely being sold out to the groom family.

In the Yoruba customary law, a married woman is entitled to her own property if she purchases it with her money. Such property could be real or personal, tangible or intangible. The woman may freely make use of the property as long as she acquires it through her own sweat either before marriage or during marriage. But, there is a customary practice which invariably prevents a woman from engaging in a commercial transaction without the knowledge or consent of her husband. Put in another context, a woman lacks capacity to enter into contractual relationship on her own without her husband's consent except it is in relation to minor or domestic utensils even though she has the financial means to do so.

More so, part of the customary practices that violate the rights of the women is the acrimonious, barbaric, uncouth and primitive widowhood rites. There are lengthy rituals in native laws which widows have to go through but which are not for the widowers. By way of illustrations, the Igbo of Eastern Nigeria expects widows to shave their heads, wear black dresses for one year or so, at times, these women whose husbands just die are expected to drink the water used in bathing the corpse of their husband for no genuine reason except to absolve them from any complicity in the husband's death. It seems the custom only envisages the involvement of a woman in her husband's death. No custom perhaps, believes a man could be involved in his wife's death.

Consequent to the death of a woman's husband or her father, the issue of whether or not she is entitled to inheritance becomes apparent. In Sogunro-Davies v Sogunro-Davies & Ors, the court was of the opinion that intestacy under native law and custom, the devolution of property follows the blood. Therefore a wife or widow, not being of the blood, has no claim to any cause. In Suberu v Sunmonu, Jibowu, FJ stated: it is a well settled rule of native law and custom of the Yoruba that a wife could not inherit her husband's property since she herself is, like a chattel, to be inherited by a relative of her husband. In Ogunkoya v Omo Ogunkoya, it was held that, wives left are also regarded as chattels who are inheritable by other members of the family of the deceased under certain conditions. Worse still, even where a husband allots a piece of land to his wife as a gift inter vivos, the wife still does not acquire right in that land. It has been held that where a husband in his lifetime allots a farm, a house or some other form of landed property to his wife for her use and enjoyment, the widow does not thereby acquire inheritance rights in it. In Oshilaja v Oshilaja, it was held that customary law that a widow cannot inherit her deceased husband's property has become so notorious by frequent proof in the courts that it has become judicially noticeable.

However, the narratives have begun to change through different radical legislations, constitutional amendments, subjugation of customary laws to validity tests and judicial activism of the courts. Niki Tobi JCA as he then was said when he was at the Court of Appeal in Mojekwu v Mojekwu "In my humble view, it is the monopoly of God to determine the sex of a baby and not the parents. Although the scientific world disagrees with this divine truth, I believe that God, the Creator of human beings, is also the final authority of who should be male and female. Accordingly, for a custom or customary law to discriminate against a particular sex is to say the least an affront on the Almighty God Himself. Let nobody do such a thing. On my part, I have no difficulty in holding that the custom is repugnant to natural justice, equity and good conscience."

Recently in Ukeje v Ukeje, the Supreme Court held that the Igbo customary law which disentitles a female child from participating in her deceased father's estate is in breach of section 42(1) and (2) of the Constitution of the Federal Republic of Nigeria, 1999, a fundamental right provision guaranteed to every Nigerian. The said discriminatory customary law is void as it conficts with section 42(1) and (2) of the Constitution.

In Christian Obi v Maduabu Chukwu the judge rejected the theory that a woman was a chattel and part of the husband's property. In Timothy v Oforka, the court held on the customary law that discriminates against the right of women to inherit that, custom of Oraifite as regards devolution of land under the native law and custom of the Oraifite native law and custom should not act as a bar that shall deprive or forbid women (and children) from dealing in land. The authority relied on are anti-constitutional provisions contained in sections 42 and 43 of the Constitution of the Federal Republic of Nigeria. The decision of the lower court should be commended as a proactive decision since it acts as a step in upholding the constitutional rights of the individual in owning and disposing of land in accordance with the ground norm. No law or custom that stands in the way of our Constitution should be allowed to stand tall no matter the circumstance.

Sections 21, 22 and 31 of Child's Right Act provide for the illegality of child marriage, child bethrothal by the parents and unlawful sexual intercourse with a child respectively. According to the Act, a child is a person below the age of 18 years. By section 23 of the Act, anyone who marries a child or to whom a child is betrothed upon conviction is liable to a fine of N50,000 or imprisonment for five years or both.

Enugu State in Nigeria enacted Prohibition of Infringement of Widows and Widowers Fundamental Rights Laws in 2001. The law forbids infringement of the fundamental rights of widows and other related matters. The law specifically forbids forcing a widow to drink the water used to wash her husband's corpse.

Section 2 of Limitation of Dowry Law of Cross Rivers State makes it an offence to ask, receive or obtain for dowry anything that is in excess of the maximum as prescribed by the law. In fact, section 4 punishes the defaulter of this provision by a fine or imprisonment for a term not exceeding six months. By implication, receiving an exorbitant dowry (bride price) may earn the bride family an imprisonment upon conviction.

In conclusion, there are various native laws which discriminate women and subject them to different forms of inhumane and dastardly treatments. However, due to the radical approach of the courts and judicial activism, the courts have been able to douse the ember of barbaric customs and declare that women do not only have right but also, they are entitled to enjoy them and any custom which infringes on these rights shall be declared null and void as no customary law can stand in the way of the Constitution which guarantees the rights of every person in which women are not excluded.
ABOUT THE WRITER: JAMIU, Toheeb Aremu aka Maítre Jammy, is a 300 Level student of Law at the prestigious Faculty of Law, University of Ilorin (Better by far). He enjoys spending his ample time learning the diverse areas of Law and other arts. He has keen interest in the areas of public laws, private laws and international laws.
-Advertisement-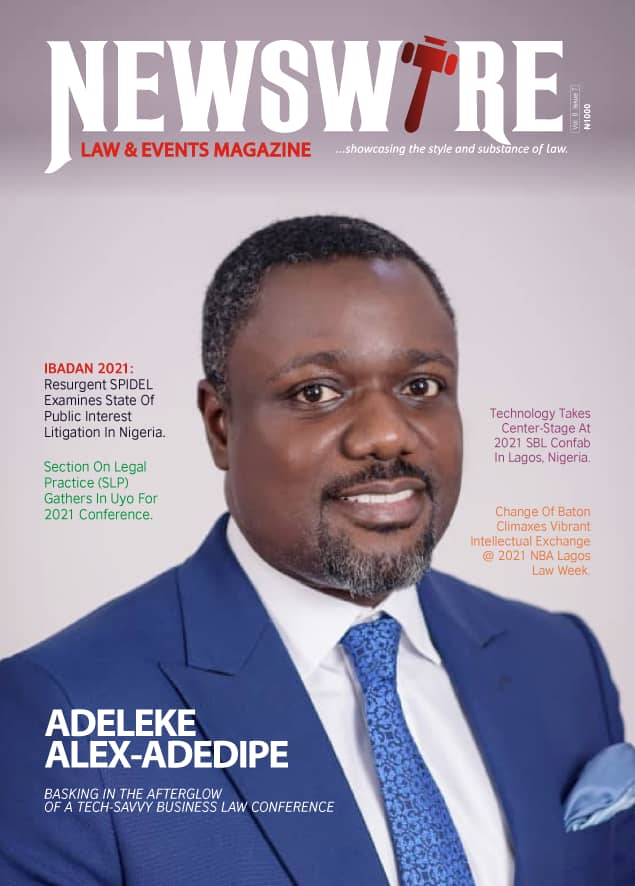 Newswire Law and Events Magazine is Out. It's a collector's item. Get one - or two,or more - for yourself and loved ones.
Do you want to be heard, your events covered, your articles published, or need to advertise your products and services on our

Blog

and

Magazine,

reach out to us at

Newswire Law and Events,

you will be glad you did. For more details about our services,

please call:

08039218044, 09070309355. Email: newswiremagazine@yahoo.co.uk