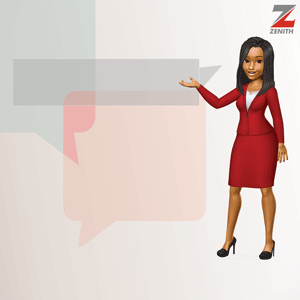 They've come again. Note the pattern: long before the general election year, they say nothing, do nothing and contribute little or nothing towards the good of the NBA or the welfare of its members.

Then suddenly, when/because an election year (2022) is almost around the corner, one begins to see them everywhere, attending all bar dinners and all ceremonies, celebrating their own birthdays publicly, they personally get themselves invited everywhere, to every event, for everything, delivering lectures and papers at every conference, workshop, seminars, webinars, and everywhere, issuing statements, pretending to be altruistic and to be showing concern in everything, promising heaven on earth for lawyers in Nigeria.

I can see them; they're all over the place; by their actions, we know them. They're here again only because 2022 is around the corner .
SEE THEIR PROMISES BEFORE AND DURING NBA GENERAL ELECTIONS:
▪️(1). I will improve the welfare of the young lawyer;
▪️(2). I will pursue to ensure the progress of the legal profession;
▪️(3). I will look into the plight of thousands of jobless lawyers across Nigeria to ensure they get fixed;
▪️(4). I will work for justice-sector reforms, among others, to kill corruption, expedite trials and avoid all delays and court congestion;
▪️(5). I will expand the scope of employment for lawyers in order to create employment spaces for jobless lawyers in Nigeria;
▪️(6). I will ensure peace, unity and harmonious coexistence among the various segments and sections and levels of the Law profession in Nigeria;
▪️(7). I will give LOAN (public law officers) and other lawyers in public service, their fair share in terms of equitable representation within and outside the profession;
▪️(8). I will change the face of legal education in Nigeria, because the current system is appalling;
▪️(9). I will work to stop brutalization of lawyers, and sexual harassment in workplaces among lawyers.
▪️(10). I will work to stop all manner of encroachment by outsiders, into the law practice Space;
▪️(11). I will look into the plight of physically challenged lawyers.
▪️(12). I will institute a mandatory "minimum wage" for lawyers in Nigeria.
▪️(13). I will do this. I will do that and all.
Chai!!!
➖➖
-Advertisement-
For more details about Newswire Law&Events Magazine, kindly reach out to us on 08039218044, 09070309355. Email: newswiremagazine@yahoo.co.uk. You will be glad you did
BUT, PLEASE, SEE THE FOCUS OF THE PROGRAMS AND ACTIVITIES OF THE SAME BAR LEADERS AFTER NBA ELECTIONS (& TOWARDS FULFILMENT OF THEIR CAMPAIGN PROMISES):
▪️(1). Vigorous drive towards collection of Bar Practicing Fee and Branch Dues, with subtle threats and unceasing reminders. However, the truth is, lawyers in Nigeria don't need such reminders, drives or threats, if lawyers were/are really getting true value for the money they pay to the NBA. It is because the Annual BPF and Branch Dues we pay are a case of total failure of consideration, that's why it usually takes reminders and subtle threats from bar Leaderships to extract these fees, dues and many other levies, from unwilling, disenchanted lawyers.
▪️(2). Handing out University-Undergraduate-Level-Lecture-Series as Continuing Legal Education. Anyway, the lectures would perhaps have been useful (??) if many lawyers were employed or had anything doing, so that they would have a place to pour out the knowledge (if any) gained —- yes, if any, because there's no need for these repetitions of all what we have already done as undergraduates in the various University.
▪️(3). Issuing of press releases and public statements that are never followed up to logical conclusion. Anyway, the governments and other public bodies to which most of the statements are directed have learnt to not take us seriously; they know we're not proceeding beyond issuing statements, into any serious action to follow up. They know us even better than we know ourselves. They don shine them eye! But we can make then start taking us seriously, if we repent and be up and doing!
▪️(4). Fighting those lawyers who don't agree with them, to ensure they suppress them or harass them into silence. The funnier aspect is that some NBA leaders who have the habit of attacking and chastising Governments and government agencies for suppressing free speech, ironically turn around to themselves suppress and oppress freedom of speech within the NBA. A clear case of "Quod Approbo Non Reprobo" (approbating and reprobating at the same time)._ But, honestly, we should learn to practice what we preach na. To remove the log in your eyes before looking at the speck in someone else's eyes!!! The Holy Bible has a word for us: "First, remove the beam out of your own eye, and then you can see clearly to remove the speck out of your brother's eye" (Matthew 7:5). Charity must begin at home, in order to be appreciated. Over to NBA! We have a duty to give everyone the liberty to know, to utter, and to offer opinions freely, according to conscience. This liberty ranks above all liberties; it is slavery to stop people from voicing out their thoughts. We must take more seriously the words of Benjamin Franklin as expressed in the book titled, Silence Dogood: "Whoever would overthrow the liberty of a nation must begin by subduing the freeness of speech." Jess C. Scott, in the literary work, Bad Romance: Seven Deadly Sins Anthology, :had this to say: "Only hypocrites get offended by the truth."
▪️(5) Revival of "insurance policies" whose impacts are hardly felt anywhere, for NBA members. Is this what we need in the legal profession? I respectfully answer no, or nay. In fact the "nays" have it. Learned Colleagues, help me tell NBA leaders that NBA members (especially young lawyers) desperately need employment before insurance and CLE. NBA has the capacity and wherewithal to kickstart processes that lead to creating gainful jobs for lawyers in Nigeria. There are thousands of untapped jobs at the Local Government level, for lawyers. There are many jobs at the various government Ministries, Departments Agencies (MDA'S) for Lawyers.

There are many jobs at the Police Force waiting to be taken by those for whom these jobs are meant. See section 66(3) of the Nigerian Police Force (Establishment) Act (NPFEA), 2020 to agree with this point. ETC.

Many of our traditional jobs are being stolen by outsiders. Indeed, outside the Law Firm, there are many other professional legal jobs for lawyers, yet untapped. But it takes an NBA leader with foresight, and who has ears for advice, for the NBA to take necessary steps to get the right results accordingly.

As long as we're preoccupied with non-issues, instead of or facing real issues, nothing serious or positive happens among us or to us or for us, even while tens of thousands of Nigerian disenchanted lawyers roam the streets and cities of Nigeria jobless, hungry, helpless, hopeless, and frustrated while waiting for the next NBA Administration to come (during elections) with their stories and promises that are thrown over-board immediately after the elections.
IN WITNESS OF WHICH, I have offered my humble opinion in the aforesaid manner on the day and year herein-below named, and pursuant to my right to free speech within the laws of Nigeria, even as I come in peace.
Dated this 23rd Day of June, 2021.

Signed and delivered by the within-named:

Sylvester C. Udemezue (Udems) (08109024556.
udemsyl@gmail.com)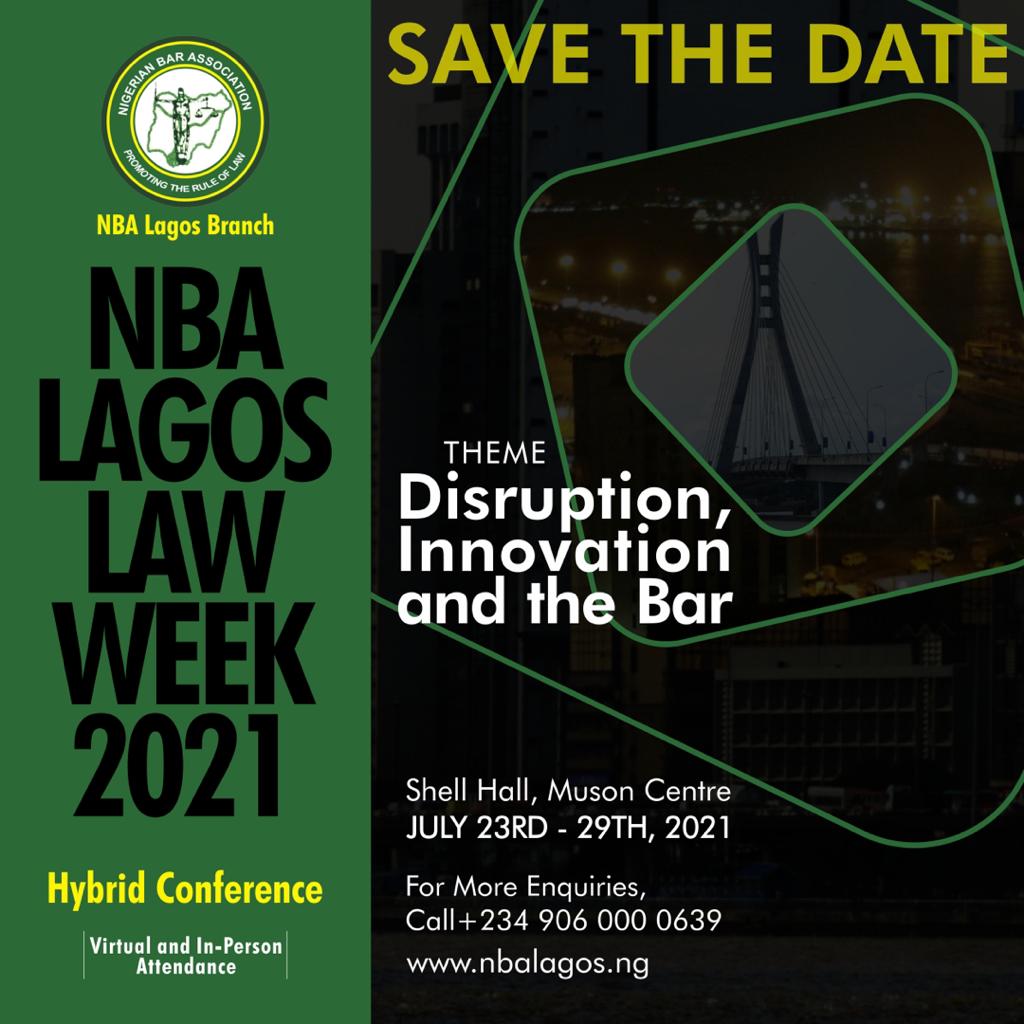 Do you want to be heard, your events covered, your articles published, or need to advertise your products and services on our

Blog

and

Magazine,

reach out to us at

Newswire Law and Events,

you will be glad you did. For more details about our services,

please call:

08039218044, 09070309355. Email: newswiremagazine@yahoo.co.uk