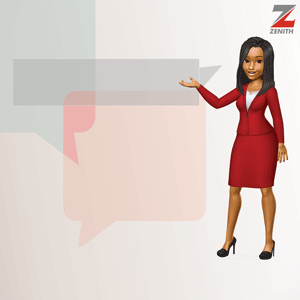 By Ambassador Lilian ONOH
This week, Hon. Buba Yakub, Chairman of the House Committee on Foreign Affairs did what no other person before him had ever done – he sent the Minister of Foreign Affairs, Geoffrey Onyeama and his team packing from their 2023 Budget defence, reading him the Riot Act on his lawlessness and asked him a simple question: "Is he bigger than Nigeria and its Laws?"
​Practically every Law Abiding Ambassador celebrated this action by the National Assembly, being the last bastion of hope for a beleaguered profession supervised by the most incompetent person in its history for the last 7 years. Onyeama's incompetence was sealed by his very own words that he was unaware of the fact that his director and Permanent Secretary, who have to sign "For Honourable Minister", instructed Ambassadors to disregard the National Assembly's directives. His sole excuse, more pitiful than the snake that stole the money from JAMB, is that he did not sign the directives and is therefore innocent. So what then is he doing as a Minister?
​But the point is that without this extreme step by the National Assembly, the kind of orchestrated stealing that would have taken place by year's end would have been incalculable.
​As an Ambassador, who headed two Missions from 2015 to 2020, my greatest challenge was the orchestrated looting of funds by the Minister, his Permanent Secretaries and his Directors of PRS and Finance which I was supposed to either ignore or cover up. I refused to do either and instead, kept up a steady stream of reports on the unbridled looting they were committing, which of course landed me in hot water, leading to an abusive attack on my career and an orchestrated media assassination campaign by him and his cohorts, which thankfully further proved his incompetence.
​Before anybody condemns the National Assembly's decision, let me explain the standard method of stealing Capital Project Funds in the Ministry of Foreign Affairs, which the National Assembly is trying to stop.
First of all, the Director of PRS at HQ and will call Ambassadors who they have stationed in specific Missions and give them the outrageous sums they should request for Capital Projects, which oftentimes are non-existent. For others who have submitted honest requests, they may call to tell you to inflate it and include their share. In my case, they did not call me but rather refused to approve the usage of what I had for three whole years so that it could be swiped after the end of my posting.
Secondly, when the funds are released, they will send you anA.I.E. – Authority to Incur Expenses – telling you how much you will soon be receiving in the bank; eg, N50 Million.
Third, when you go to the bank, you find the equivalent ofmaybe N15 Million.
The only people who ever receive 100% are inevitably those who have already agreed to share the funds and the Mission is then used to bypass money laundering laws in dispersing the loot to the beneficiaries.
When you send a telex, you write to the Minister, copy the Permanent Secretary and the DFA about the short-payment, they will tell you it is the first tranche. In reality, that is the ONLY tranche. The rest never comes but on paper, they have sent it.
For me, in Jamaica, just before I arrived they sent the A.I.E. for $400,000.00 for necessary work for the Residence, which I did not occupy. From 2015 – 2017, the money never came, no matter how many reminders I sent. According to mysuccessor, she was told to forget about it because it had gone into "voicemail".
In Namibia, in 2018, the President released $265,000 as Special Intervention to clear all the A.I.E. of officers that had been in the Mission since 2016, whose entitlements were never cash-backed. Not a dime ever came. It too, went to "Voicemail".
Of the Capital Vote released from 2017 – 2020, only 25% ofwhat was in our A.I.E ever reached the Mission. And of this 25%, Onyeama and his Permanent Secretaries refused to give approval to use it, even after the Mission met every single criterion for using it.
Why, you may ask?
Because the money was reserved for cash withdrawal for him and his clique at HQ and for this, he sent an accountant thathad six months to retire to carry out the deed, which they did as soon as I left Namibia, prompting me to write an open letter on this brazen looting of Nigeria's funds in February 2021, which led to my testifying before the House Committee in March 2021.
I had no choice because before I got to Namibia, Onyeamapersonally chose the accountant in his own office to go to Namibia and within six months of him being in Namibia, that accountant cleared the entirety of the $180,000 Capital Vote in cash. I sent a telex reporting it and attached the bank statements and evidence that the accountant opened an illegal account with which he stole the funds. I then returned to Nigeria where I had a meeting with Onyeama and the DFAabout the matter. Their response? I was accused of being wicked for reporting this as well as for uncovering more theft by the accountant. The accountant's only sanction from Onyeama was that he should complete his posting and return thereafter! Namibia represents only one Mission. Multiply this by the 108 Missions and you get an idea of what is at stake. Refusal to cooperate or shut up results in the grossest abuses of power by Onyeama and his cohorts, using limitless Government funds to decimate anyone in his path. Very few can withstand and they bow down and die in silence. That is why this intervention by the National Assembly is a lifeline to so many who just want to do their jobs honestly without fear of vicious reprisals by Mr. Geoffrey Onyeama.
The decision of the National Assembly to demand evidence of expenditure of released funds has put Onyeama in a bind. It is November. What excuse can he give for not permitting Ambassadors to spend money released early this year for Capital Projects? According to his media response yesterday, he is creating a template to allow him to ask the National Assembly to allow our Missions to spend the funds on "other things". This raises one question – If they didn't need the funds for projects, why did the Ministry ask for it? By seeking approval for "other things", is that not an admission of pre-existing fraud as well as a cover to explain away the disappearance of millions and millions of Dollars from the funds meant for our Embassies abroad, which never got to them but which disappeared right at Headquarters?
Up till now, Onyeama has not been able to explain how the Ministry spend over N400million on travel during the 2020 Lockdown. That too has gone into "Voicemail".
By February next year, there will be no accountability for the tens of billions of Naira that evaporated between 2019 and 2020 when the billions appropriated for Overseas Postings disappeared into "Voicemail" without a single posting exercise taking place. By February next year, all the funds that disappeared this year will be forgotten as he gets ready to hand over a debt-laden, totally destroyed Ministry to the next Minister.
If the National Assembly does not demand accountability now, then before December 2022, all the funds allocated for Capital for our Missions that never got there will become part of the excess cash buying up Dollars and crashing the Naira.
I hope that this time, they stand their ground against the most lawless, most incompetent Minister I encountered in 29 years of service; and also give serving Ambassadors hope that something can be done to expose the root cause of the chronic underfunding of Missions, which is not so much the lack of funds but rather which pocket the funds go into before the remnants reach a single Mission.  

-Advertisement-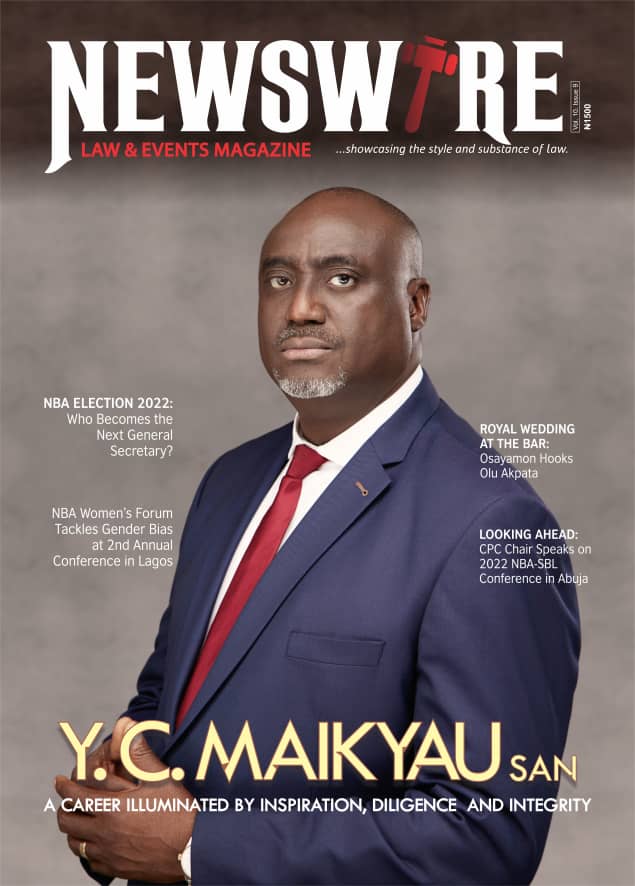 Newswire Law and Events Magazine is Out. It's a collector's item. Get one - or two,or more - for yourself and loved ones.
Do you want to be heard, your events covered, your articles published, or need to advertise your products and services on our

Blog

and

Magazine,

reach out to us at

Newswire Law and Events,

you will be glad you did. For more details about our services,

please call:

08039218044, 09070309355. Email: newswiremagazine@yahoo.co.uk