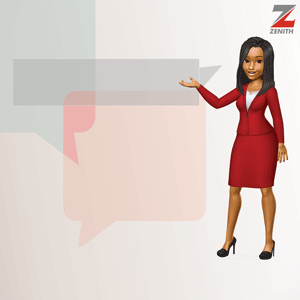 By Ambassador Lilian ONOH.
Last week, an oyibo friend familiar with Nigeria, Nigerians and Geoffrey Onyeama gave me the above title when we were discussing Onyeama's fake online blitz claiming that I had been purportedly dismissed because $70,000.00 that Onyeama wanted to swipe from my Former Embassy's Capital Account was used by the High Commission of Nigeria in Namibia to buy a brand new Mercedes Benz, thus denying him of the money. So, since as the Ambassador, I foiled his attempt to misappropriate the money in the same manner that he presided over the theft of $180,000.00 before my arrival, he wants to extort it from me because I foiled his plans! His failure to get his hands on the funds which he had sequestered in my Embassy for three years, has led him to this sorry pass of engaging in a fake online campaign of revenge to force me to "settle" and give him about $100,000.00 to make it "go away". Nzuzu /Iberiberism is an unfortunate state of mind.
Who but a madman could accuse the Government of misappropriating its own money to buy a vehicle for its own use – a car I never owned, never took and which the new Ambassador in Namibia has been using for the last two years? And who but a mentally deficient creature could fail to first acquaint himself with the meaning of the word "misappropriate" to avoid exposing the full extent of the long-standing mental problems he tried to hide for years with his "I Am Not Aware" mantra?
-Advertisement-
For more details about Newswire Law&Events Magazine, kindly reach out to us on 08039218044, 09070309355. Email: newswiremagazine@yahoo.co.uk. You will be glad you did
If he had learnt the meaning of the word, he would have known that in a couple of weeks, he will be the number one person in the line for EFCC detention and Maiduguri jail for his 8 year Estacode Fraud during which he misappropriated approximately $2,000,000.00 (TWO MILLION DOLLARS) in excess Estacode allowances and "Contingency".
This is because as a Minister, he collected $900 PER DAY ESTACODE and on average, travelled 10-20 days per month. But under Public Service Rules, if an Embassy or Host Government paid for his hotel, transportation and other hospitality, he was only entitled to 25% of $900. But this "Oga Misappropriation" constantly collected the full $900 per day and all our Embassies were compelled to pay for him and his often questionable entourage and their even more questionable expenses. Based on his travel days over the past 8 years, Geoffrey Onyeama has scammed the Government of around $2,000,000.00 (TWO MILLION DOLLARS or N1.5 BILLION) with his Estacode Fraud. That is ESTABLISHED CRIMINALITY so he cannot scream "defamation" to try to shut me up.
But more ridiculous is Onyeama trying to collect the legitimate $212.50 apiece for two Domestic Servants sent by the Government of Nigeria to Namibia by calling this LEGITIMATE, meagre allowance for Domestic Servants "misappropriation". This level of petty greed is so low that it is dirty. Disgusting, in fact. It is a virulent strain of greed so toxic that it is beyond Western Medicine. Even Ebola is less virulent. He needs pity.
It is no longer a secret that his long-standing psychiatric challenges have become more difficult for him to manage over the years. I have also been constrained by extended family members from revealing the full details of his mental problems. Thus, I can only appeal to him to stop exposing his mental issues with his actions and then go crying to family friends and relatives each time I respond to his lunacy.
While I sympathise with his psychiatric problems, I do not agree with those who think that it excuses his vicious conduct and his psychotic obsession with getting revenge because my family rejected him as an In-Law 37 years ago. It is pitiful and frankly insane. We still do not want him as part of our family and he should simply move on instead of using Government apparatus to try to exact revenge and salvage his shredded non-existent pride.
I also don't think it is right that he is using the Ministry's media budget to wage his psychotic internet extortionary defamation scam and pay lawyers to keep sending threatening letters to media houses to stop publishing my rebuttals of his lies.
A sane man would have realised that the zeal with which he keeps trying to gag media houses and stop them from publishing my responses to his mentally deficient lies is the best evidence that he lied and that what I am saying is true. He doesn't even seem to grasp the fact that in mere days he will be out of office when this Administration comes to an end and then many will throw off the gag he placed on them and reveal the full extent of his perfidious existence in a tsunami wave that may send him to Enugu Psychiatric Hospital.
It is still shocking that Onyeama, who is almost 70 years old, continues to behave in such a petty, infantile manner that any real man would find repulsive. He knows why my family kicked him out 37 years ago. He should accept his deficiencies and move on because nothing will make us accept him. He has shown the world exactly why he was unfit to be our In-Law and confirmed that we were right to send him packing.
As for his lawyers, they ought to know that defamation is specific and trying to gag me in advance is stupidity. Sending Advance Threat Letters to media houses rubbishes the education that was given them and brings disrepute to the Nigerian Law School. It is also an admission of fear and defeat. One would think this was basic knowledge for lawyers!
I end by reiterating that I am solely responsible for what I write and the media outlets that publish this article are not liable for its content.
In less than two weeks, the Cabinet will be dissolved and those cowering before this pitiful Iberibe might be the same people sent to arrest him, Willie Obiano style.
​Let's hope that the DSS does a proper background check on the next Minister of Foreign Affairs so that we don't have someone who is known as "I Am Not Aware" roaming the corridors of the Ministry again.
Do you want to be heard, your events covered, your articles published, or need to advertise your products and services on our

Blog

and

Magazine,

reach out to us at

Newswire Law and Events,

you will be glad you did. For more details about our services,

please call:

08039218044, 09070309355. Email: newswiremagazine@yahoo.co.uk