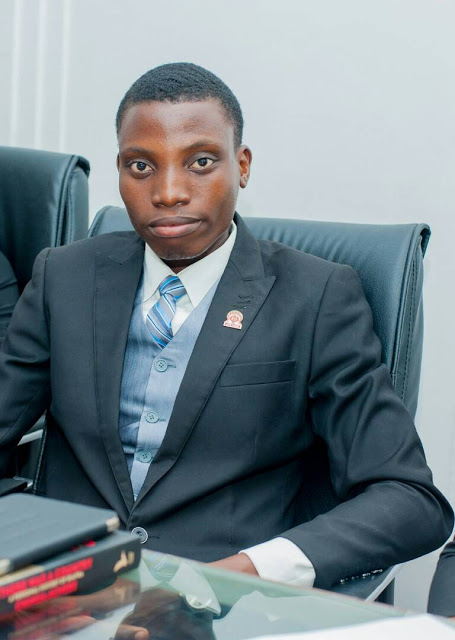 Advert
Student Unionism on OAU Campus: A Reflective Speck on Leadership Breakdown in Nigeria – Olabode Oladapo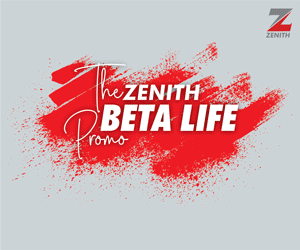 "The trouble with Nigeria is simply and squarely a failure of leadership. There is nothing basically wrong with the Nigeria character. There is nothing wrong with the Nigeria land or climate or water or air or anything else. The Nigerian problem is the unwillingness or inability of its leaders to rise to the responsibility, to the challenge of personal example which are the hallmarks of true leadership." Chinua Achebe.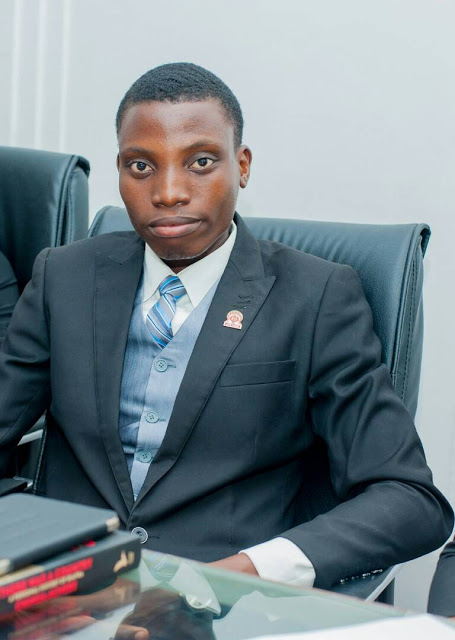 "Leadership is not about titles, positions, or flow charts. It is about ones life influencing another." John C. Maxwell
In recent weeks, on OAU campus, there has been a serious unrest among the student union leaders, members of various political councils, parliamentarian, students and the school management.
It should be borne in mind that the dust of the scuffle that ensued between the vice president, Emerald and social director, Lamba of the student union is yet settle. And admittedly, the scar that this inauspicious event has seared on the mind of the school management is yet to be healed.
The current president of the student union was impeached following allegations that he facilitated into campus some persons suspected to be cultists to wreak havoc on some students and consequently cause mayhem in the university community.
Prior to this time, the student union president has not been on good terms with a cross-section of congressmen, parliamentarian and even the students as a result of some scandalous issues attribute to the president. They include budget padding, bus project extravagance, embezzlement, etc. Also, he was said to be high-handed, evading congresses called to address salient issues affecting the generality of Great IFE students. All these issues to me were the pile-loads of rationale which eased his impeachment, and the cultist issue being the last straw to break the camel's back.
This breaking news of the president's impeachment was however, not welcomed with open arms by the president himself and his cronies. Consequently, he wrote an article to that effect and proceeded further to all halls of residence to proclaim his innocence and the unconstitutionality of his impeachment.
This move or ploy by the student union president and his goons was considered by parliamentarians and a section of the stakeholders of the union as unacceptable and an indication of gross insubordination of constituted authority conferred on the parliament of the student union. Hence, his heralding entry into a particular hall of residence in his frantic bid to declare his innocence and unconstitutionality of the impeachment was met with both a misguided believe and misguided apprehension of him coming to cause mayhem. This resulted into a pandemonium as students ran helter-skelter to save their heads from his onslaught. It was all a false alert! However, some students sustained various degrees of injury in the whole conundrum.
This fresh wave of events on the shore of the student was not amicably received by the school management. Consequently, upon deliberations and wide consultation, they proscribed the activities of the student union of GREAT IFE. They described the present leaders at the helm of affairs of the student union as "immature" and persons who were painting the University's image to the outside world with the tar brush of rascality and irresponsibility. They alluded to, among other things, the incessant fighting and unruly behaviour during their congress. They further hinted that the recalcitrant attitude of the leadership has made it inevitable for the University management to suspend their activities.
It is expedient to note that the student union was just reinstated less than an academic session of suspension under the TY led student union administration. Similar defective leadership traits trailed the suspension of the union and even TY, the then president of student union.
Let me state, at this juncture, that the OAU student union (leadership) that I heard of before my admission into this citadel of learning was one of great awe and intelligence. It was one of profound erudition and diplomatic prowess. It was one with a genuine heart for the welfare of student on this campus. It was one that had the good-will of the GREAT IFE students at the bottom of their heart and would sacrifice the last drop of blood in them to attain that end, if and when necessary.
However, my admission into this campus in the 2013/2014 academic session made be realize that things were not the way they seem. Things have changed; it has fallen apart and indeed the centre could no longer hold. These deep regard, optimism, and awe that I had towards the student union leadership were shattered in shreds as a result of what I actually witnessed took place in student unionism on this campus in subsequent years. I was utterly disappointed and befuddled!
Well, I saw a gulf of administrative deficit, corruption in its crude form, rascality and thuggery, diplomatic sterility, mountain of lies and deceit, oppression and power intoxication, vested personal interest submerged public good, power tussle among the high and mighty, a stark disregard of constituted laws. I saw these played out clearly on the pitch of the student union as well as the school management of the institution.
There is therefore, no scintilla of doubt that this leadership defects or problems displayed by union leaders are rife in the Nigeria political arena. And it is mind-boggling and saddening that it is this category of leaders that might take up leadership batons in the nearest future in our nation on more bigger platforms.
It should not be surprising, as we now witness, when the chambers for legislation and national policy making have been transformed into boxing rings and theatres of war. And it should equally not be surprising when these "leaders" steal, embezzle or launder funds meant for infrastructural development or where they engage in various political banter, bickering and fracas in a bid to settle scores. It all started here; it all has its root in student unionism and politics.
The bottom-line, as it should be understood, is that the issues plaguing the leaders in the cubicle of politics under student unionism is only a reflective speck, a tiny bit, of the issues affecting the larger Nigeria political leadership. (Hence, the title of this work.)
Consequently, I pondered on this issue asking one question, "What is the root problem?"
With the conscientious observations of, interactions with, reflection on and participation in student unionism, I discovered where the root problem lies – leadership. I believe tenaciously that everything rises and falls on leadership in any institution or organization such as governmental, business, political, educational, religious, etc. Leadership is the crux and foundation of every strata of society.
It should be pointed out however that once a leadership is defective or problematic, the concomitant effect would be the chaos or morass we see in the society. Thus, the extreme need to address any perceived or actual leadership defect in such society, such as ours.
Flowing from the foregoing, what should be done to remedy this malaise? What are the ways forward? How should this leadership defects be tackled holistically?
I suggest or recommend, in very strong terms, a three-prong approach to effect a working solutions to this issue. These approaches could be likened to the tripod of leadership efficiency. They are:
ü A paradigm shift in leadership 
ü Trust and Responsibility in leadership 
ü Diplomacy and Intelligence in leadership 
Each of these approaches will be considered in details in the following paragraphs.
Paradigm Shift
This writer recommends that there be a paradigm shift in thought and mind-set about the concept or ideology of leadership in Nigeria. The Merriam Webster Dictionary defines a paradigm to be a theory or a group of ideas about how something should be done, or made, or thought about; a pattern, model or example.
A paradigm shift as a concept identified by an American physicist and philosopher, Thomas Kuhn (1922 – 1996), is a fundamental change in the basic concepts and experimental practices of a scientific discipline.
Similarly, the Merriam Webster Dictionary defines it as an important change that happens when the usual way of thinking about or doing something is replaced by a new and different way.
With this in view, these leaders, as well as the citizenry, should have a new thought and mindset about what leadership truly entails. There is this notion or believe that leadership is about position occupancy, popularity/fame, self-aggrandizement, a platform to amass wealth, self-enrichment and so forth. There should should be a paradigm shift  in this regard: supposed leaders should have the thought and mindset to truly serve those they profess to represent in their best capacity. They should serve the interest of the people, and not theirs! They should have the utmost good and welfare of the people; they should pursue these objectives and put policies in place that would foster development and advancement of the people in the society.
Someone once said that that leaders need to "Develop proper perspective about leadership. Many leaders go off course when they begin to imagine that the leadership position they occupy is about them. A leadership position is a platform to serve others by helping them to achieve their goals and objectives and making their lives more meaningful."
Hence, they should be people and not profit motivated. Leadership is not about making money; its about making impact. A leader with this kind of mindset would not contemplate stealing from government's coffers under any guise. Such leader would not be stashing illicit funds in foreign bank accounts while the economy remains in comatose and the citizenry live in abject squalor and perpetual poverty. A leadership with this mindset would not be inflating the budget in a bid to hoodwink the followers.
There must be a change of heart! This kind of leadership must possess the right perspective of improving the living conditions and state of affairs in the nation. It is the mindset such as this that drive development and advancement in other climes of the world. A mindset to just make things better for all. I believe this is the mindset that leaders – such as Chief Obafemi Awolowo, Nelson Mandela, Le Kwan Yu, Nyerere, Martin Luther King Jr., and a host of others – had in contributing magnificently to development in their respective societies.
Trust and Responsibility 
I think that leadership is failing largely in this Nation because of lack of trust and irresponsibility on the part of these supposed leaders. I believe leadership is founded on trust, which serves as a bridge on which the leaders and followers can relate and rapport. However, once that trust is breached, through various acts of ignominy, that bridge would eventually collapse, and may be difficult, if not impossible to reconstruct. This trust must be strengthened such that these leaders must leave up to their expectations and promises. A government or leadership that executes developmental projects that affect the citizenry positively would likely be trusted than the one who does not.
On responsibility, when leadership is based on the right mindset, leaders would be more responsive to their duties or offices and to the people whom they serve. To me, responsibility means responding appropriately to an assigned task to produce an expected objective such that any other response or conduct contrary to this said objective would be deemed irresponsible.
Illustratively, a leadership would be said to responsible, for instance in Nigeria, when the government strives towards the protection of  the lives and property of its citizens.  It would be responsible when basic amenities and infrastructure such as good roads, constant electric poem supply, functional health care centres, qualitative education, security, etc., are provided. In the same vein, it would be gross irresponsibility for a government or leadership to divert funds meant to procure arms to combat terrorists to political campaigns and bribery.
Furthermore, a leadership would be deemed responsible when leaders are transparent, accountable and honest to those they serve. It was Amílcar Cabral that said "TELL NO LIES, CLAIM NO EASY VICTORY, TELL THE PEOPLE THE WAY IT IS." Thus, where a leader attempt to sweep scandals under carpet, such leader cannot be said to be responsible.
Diplomacy and Intelligence
Most of our leaders, whether in the student union or nation, lack diplomacy and intelligence in responding, relating and reacting to persons or issues. I make bold to assert that it takes a spice of intelligence to be really diplomatic.  Diplomacy is dealing with persons and issues while maintaining good relations with them and without causing bad feelings or arousing hostilities. I doubt if this can be done without some form of intelligence.
Diplomacy is critical to effectively resolving dispute, managing crisis or dousing agitation between parties. This skill must be developed to enhance the relationship between leaders and followers.
Conclusion
We want to make progress in this nation. We want to reclaim our lost glory among the comity of nations. We want to set good standards for others to follow. We want to be a great nation and a force to reckon with in all spheres. These lofty and Noble ambitions would be a daunting task to attain without the a good leadership saddled with the requisite composition and qualities. This is what I firmly believe we need for greater developmental strides in Nigeria, Africa and and the world at large.
IKUSIKA Bamidele, is a 300 level student of the Faculty of Law, Obafemi Awolowo University, Ile-Ife, Nigeria.
Subscribe for the new edition now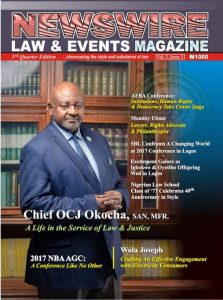 Do you need to be heard? Or your articles published? Send your views, messages, articles or press release to: newswiremagazine@yahoo.co.uk  >>> We can cover your (LAW) events at the first Call: 08039218044, 08024004726