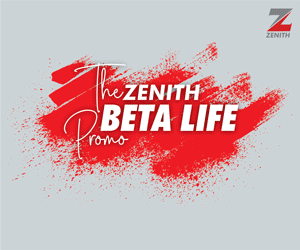 Joyce Oduah, FICMC, General Secretary of the Nigeria Bar Association, has characterized the workings of patriarchy in the Nigerian judiciary and justice system as unfortunate.

Responding to succession patterns in Nigeria's judiciary, Oduah, who was a guest on the House of Justice weekly program, said the cases of Justice Asabe Karatu of Kebbi State and Justice Beatrice Iliya of Gombe State, both of whom were eligible to be sworn in as Chief Judges of their respective states but were inordinately sidelined in favor of their junior male colleagues, were examples of what should not happen.

She did, however, state that the Nigeria Bar Association was working hard to reverse the pattern, as shown by the NBA's President Olumide Akpata, who ensured that attempts by the Cross River government to sideline Justice Akon Bassey Ikpeme in favor of her junior male counterpart, Justice Maurice Eneji, were blocked and halted.
Rhoda Prevail Tyoden Esq, Country Vice President of the International Federation of Women Lawyers (FIDA), a participant on the same show, stated that there was a desperate and immediate need for specialist courts to be designated in Nigeria for the adjudication and swift dispensation of justice for Gender Based Violence offences.

Condemning the gruesome murders of Iniobong Hiny Umoren who was allegedly killed through a job employment ploy and Adaeze Ikpeama Esq, a young lawyer reportedly murdered by her husband, Tyoden said the two incidents were clear indicators that females have become endangered species in Nigeria thus necessitating the need for courts trained with peculiar insights into the complexities and dynamics of GBV to stem the ugly tide through the speedy and effective dispensation of justice.
The program which aired on 6th May, 2021 was an intense intergenerational discussion and had on the same forum
Alfred Amaechi Esq the Head of Chambers, MIVE Legals, and Jessica Adesanya, Presenter, Heroes & Sheroes. Amaechi condemned the wrong socialization of males which enabled violence against women and said the wrong understanding and use of culture, biology and religion were largely responsible for Gender-Based Violence. Amaechi said the family had a huge role to play in doing away with fables and males need to accept and understand that females and males are equal in essence.

Jessica Adesanya Esq, for her part, emphasized the importance of young women putting their safety first and being prepared to flee in order to stay alive, saying that financial, psychological, and overall emancipation were needed for Nigerian females to live their best lives.
The House of Justice program is a weekly international law and justice syndicate that runs on the HOJ Radio/TV Cable Network.
Gloria Mabeiam Ballason, the CEO of the House of Justice, is the host.
_____________________________________________
-Advertisement-
For enquiries and details, call Victor Ine on 08122054932. Contact/ Email 47workspacesenterprise@gmail.com
_____________________________________________