Advert
REPORT ON THE NIGERIAN BAR ASSOCIATION (LAGOS BRANCH) ANNUAL HUMAN RIGHTS SUMMIT (VIRTUAL) HELD ON THE 10TH OF DECEMBER, 2020.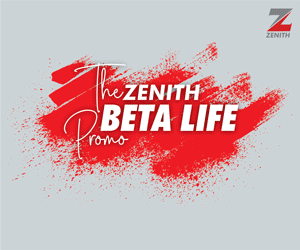 GLOBAL THEME: RECOVER BETTER – STAND UP FOR HUMAN RIGHTS
NBA LAGOS BRANCH THEME: HUMAN RIGHTS IN THE EPICENTER OF NIGERIA'S POST-COVID RECOVERY
Mr. Okey Ilofulunwa,
Vice-Chairman, NBA Lagos/Chair, Human Rights Committee – MODERATOR
Mr. Yemi Akangbe,
Chairman, NBA Lagos Branch
Mr. Olumide Akpata,
NBA President – GOODWILL MESSAGE
PANELISTS
Mr. Martin Ejidike, Senior Human Rights' Adviser to the United Nations' Office of the High Commissioner for Human Rights and Senior Human Rights Adviser to the UN/RC and UNCT
Mr. Chino Obiagwu, SAN, National Coordinator of LEDAP
Mrs. Latifat Salau, Zonal Head of Legal Aid Council of Nigeria, South-West Zone.
Mr. Okey Ilofulunwa (Moderator): I welcome everyone. By way of brief introduction, the International Human Rights Day is celebrated every year on December 10, and it actually started in 1948 after the United Nations adopted the Universal Declaration of Human Rights which is like the bible for Human Rights in the whole world, so to keep on reinforcing the importance of human rights, the United Nations adopted December 10 for the celebration of human rights. Our programme today will start off by national anthem then after that will be an introduction of our guests, then there will be opening remarks from the Branch Chairman, then the NBA President will give us a goodwill message. Then the Panelists will have the floor.
Opening Remarks – Mr. Yemi Akangbe, Chairman, NBA Lagos Branch
Thank you so much Mr Okey Ilofulunwa, Chairman of the NBA Lagos Human Rights Committee.
It gives me a very great pleasure to welcome everybody to the 2020 Human Rights Summit of the NBA Lagos Branch.
First of all, let me tender my apologies for the way I am dressed; I am in Court at the moment but I just had to take some minutes to do this to show you how important human rights issues are to me and to the Branch itself; the Branch always puts human rights issues on the front burner. We know that as an association, issues of human rights is one of the core objectives of this Association and we take it very seriously.
It is very important at this time to have this sort of Summit, given the fact that issues of violation of human and people's rights are at an all-time high in our country. It is very important in commemorating this day to also sit together and have discussions in and around issues of human rights in order to reassess what we have been doing, what we need to be doing and how to go forward. As lawyers, we are supposed to be the voice of the voiceless and we need to always at every point in time come together and discuss this.
So I charge everyone to please listen attentively and let's have a robust and interactive session. I would not take too much of your time; I know that the stage is set, the actors are around and the gallery is full, so I would yield the mic to Mr. Okey Ilofulunwa so that the discussion can start in earnest. We thank our Panelists and we look forward to listening to you and taking a lot away from the discussion today. I also thank everyone who is in attendance, I believe that we would have a very illuminating session.
Mr. Okey Ilofulunwa: Thank you Mr. Chairman. That's one of the good sides of online events, Mr. Chairman is in Court but he is still able to join us from there. I would like to invite our first Speaker, Mr. Martin Ejidike, who is a Senior Human Rights Adviser to the United Nations Resident Coordinator and Country Team on Human Rights and also the Senior Human Rights Adviser to the United Nations Office of the High Commissioner for Human Rights. I will invite Mr Martin Ejidike to share his perspective.
Martin Ejidike, Senior Human Rights' Adviser to the United Nations' Office of the High Commissioner for Human Rights and Senior Human Rights Adviser to the UN/RC and UNCT
Thanks for the opportunity to address you on this important occasion and subject-matter. I apologize upfront that I will not be staying through due to other commitments.
The COVID-19 pandemic has had significant human rights dimensions globally. It has affected many groups disproportionately including women, children, persons with disabilities, IDPs, refugees, migrants, persons living within prisons and other closed settings. It has also impacted on the realization of SDGs and threatens progress made in realizing global goals at the onset of the Decade of Action.
The unprecedented nature of this crisis demands an approach where human rights are front and centre of the response. As the UN Secretary-General stresses, this is not a time to neglect human rights; it is a time when, more than ever, human rights are needed to navigate this crisis in a way that will allow us, as soon as possible, to focus again on achieving equitable sustainable development and sustaining peace. (UNSG Policy Brief, COVID-19 and Human Rights: We are all in this together [April 2020]).
My main point of departure here, is that COVID-19 has demonstrated that human rights violations harm all of us. When the rights of one person is violated it affects all of us. The pandemic has had a disproportionate impact on vulnerable groups including frontline workers, older persons, persons with disabilities, women and girls, indigenous peoples and minorities. Its impact has been exacerbated by poverty, inequality, discrimination, exclusion and fragilities created in our societies by human rights failures.
The response to the pandemic has created context for undermining human rights in that it has been used to justify use of excessive force and repressive measures that curtail civic space and freedom of the press.
In Nigeria, three trends were noticeable:
First, excessive use of force by security agents to enforce the lockdown regulations.
Secondly, state executives overreached their constitutional powers to advance their objectives unrelated to disease control.
Thirdly, there was the use also, of legal and regulatory tools to legitimize restrictions on civil rights.
The pandemic has thrown light on and exacerbated inequalities in societies, undermining development gains, public trust and confidence in institutions, as well as overall progress towards the achievement of the SDGs.
I will highlight two examples of how not to address the challenges posed by the pandemic. The first reflects inadequate and half-hearted, cosmetic attempt to address a problem, and the other, overzealous use/abuse of law-making process.
COVID-19 has also had significant impact on the rights of persons living in detention. The weaker health profile of prison populations, with high prevalence of conditions including diabetes, tuberculosis, malnutrition, and immunosuppression due to HIV, and other conditions also make them vulnerable to increased COVID-19 fatality. Recognizing this, the UN human rights mechanisms issued recommendations and guidelines and heads of UNAIDS, WHO, OHCHR and UNODC issued a joint statement requesting political leaders to take measures to decongest prisons in order to reduce contagion.
In response, the federal and state authorities granted amnesty to 2600 and 2386 inmates respectively. The total 4,986 persons represent 22.8 per cent of the convicted prisoners, 9.5 per cent of persons awaiting trial and 6.7 per cent of the total prison population. While the initiative is consistent with the recommendations and guidelines issued by UN human rights mechanisms and joint statement by heads of UNAIDS, WHO, OHCHR and UNODC, the number of beneficiaries is not enough to address overcrowding in the custodial centres. In other words, the risk of infection due to overcrowding has neither been reduced nor eliminated.
Recall that in Nigeria, overcrowding in custodial centres constitutes one of the most challenging barriers to providing safe and healthy environments in line with fundamental human rights. The official capacity of the correctional service system in Nigeria is 50,153 (July 2018). However, the inmate population was 71,938, representing a 142% occupancy rate as of 20 April 2020. More than 70% (51,284) of people in prisons are persons awaiting trials. Most of the custodial centres are overcrowded, holding inmates in excess of their built capacity. The Kirikiri Custodial Centre in Lagos is ordinarily meant for 500 people, but as at June it was holding 1,601 people (over three times its capacity). Kaduna Custodial Centre, built to house 478 inmates, houses over three times its capacity. In Port Harcourt Custodial Centre where 4,576 people reside (almost six times its built capacity of 804 persons), a study showed that the per capita space for people in the individual cells met the international standard of 5.4 square meters while the space for people in shared or dormitory accommodation is about 0.5 square meter compared to the international standard of 3.4 square meters per person. The level of congestion is twice as high as in the most crowded IDP camps.
There is a need to aggressively pursue the implementation of the Correctional Service Act (2019) especially aspects relating to non-custodial sentences while establishing far-reaching and binding guidelines on prison decongestion. This is also time to establish clear guidance for criminal justice actors on how to apply the ACJA (2015) and other relevant procedural laws with a view to avoiding overcrowding, build additional custodial centres, educate prisoners and custodial staff about the risks of COVID-19 and how to protect themselves, provide PPE and train prison health personnel on infectious disease control and the handling of suspect cases of COVID-19.
The second example is the kneejerk response by authorities to reported escalation of cases of rape and sexual violence during the pandemic. Several States initiated discussions to review laws on rape to impose more severe penalties. One of the States, Kaduna, in fact amended its laws imposing penalties that violated international human rights law and national laws. In that case, an amendment of the State Penal Code prescribed surgical castration and bilateral salpingectomy (i.e removal of the ovary) for rape. According to the amended penal code, the penalty for the rape of a child under 14 years is surgical castration for men and removal of ovary for women followed by death. Where the victim is over 14 years the law prescribes surgical castration or removal of ovary followed by life imprisonment. Prior to this amendment, the punishment stipulated for the offence was 21 year's imprisonment for the rape of an adult and life imprisonment in the case of a child. These penalties violated international human rights law and Nigeria's obligations under the ICCPR. They are also in violation of the Anti-Torture Act.
Firstly, surgical castration or bilateral salpingectomy as punishment constitutes torture under international and Nigerian law. Nigeria cannot enact laws imposing torture as a penalty for a crime. The prohibition of torture is a jus cogens principle of customary international law with universal application. Torture is also specifically prohibited by the International Covenant on Civil and Political Rights and the Convention Against Torture and Other Cruel, Inhuman or Degrading Treatment or Punishment. Nigeria is a State Party to both treaties.
Secondly, in addition to the universal prohibition of torture under customary law, mutilation and castration are listed under the Anti-Torture Act as constituting torture.
Thirdly, the imposition of death sentence for rape in the context, is a violation of international human rights law. Paragraph 2 of article 6 of ICCPR strictly limits the application of the death penalty to the most serious crimes. Sexual offences like rape do not reach that threshold and should not attract the death penalty. Additionally, the substitution of initial penalty of imprisonment with death violates Nigeria's obligation because under General Comment No. 36 where State Parties are required not to transform into a capital offence any offence that upon ratification of the ICCPR or anytime thereafter, did not entail the death penalty. Nigeria ratified the ICCPR in July 1993.
Going forward it's imperative to remember that human rights guide authorities on how to exercise their power so that it is used for the benefit of the people and not to do harm. Upon COVID-19 recovery, entrenching human rights in every sphere can help States to recalibrate their response measures to maximize their effectiveness in combating the disease and minimize the negative consequences. The centrality of protection which underpins the response in humanitarian settings ensures that we collectively preserve our common humanity and dignity.
An effective response to the pandemic must be based on human rights. People and their rights must be front and centre of response and recovery. As noted by the High Commissioner for Human Rights, the medical vaccines that are being developed will hopefully deliver us from COVID-19, but they will not prevent or cure the economic ravages that have resulted from the pandemic and aided its spread. Human rights is a vaccine to hunger, poverty, inequality and many other ills that face society. The human rights vaccine was developed in the wake of previous massive global shocks including pandemics and two World Wars. COVID-19 has illuminated our failure to uphold human rights not just because we couldn't, but because we neglected to -or chose not to.
The respect and enforcement of human rights remain a positive course of action for COVID-19 recovery and should be at the centre of national strategies to combat the pandemic. Fairness, justice and respect for the rule of law are needed to strengthen and support the national effort on the public health front. Government's ability to maintain public support for measures and secure compliance depends largely on building trust, transparency and participation. It is important to be honest about the extent of the threat posed by the virus, demonstrate that measures are reasonable, likely to be effective and will not last longer than needed. The government needs to be open and transparent in its decision-making and be willing to listen to and respond to criticism while they remain accountable to the people they are seeking to protect.
Thank you.
Mr. Okey Ilofulunwa: Thank you so much Mr. Martin Ejidike. Mr. Ejidike talked about how Covid-19 had impacted on human rights; he talked about the state of our custodial centres and essentially called for decongestion and recommended ways of decongesting our custodial centres. We thank Mr. Ejidike once again. We will now call on our NBA President Mr. Olumide Akpata for his goodwill message.
Mr. Olumide Akpata, NBA President
We join the world to mark the International Human Rights ("IHR") Day today, 10th December in recognition of the adoption and proclamation of the Universal Declaration of Human Rights ("UDHR") by the United Nations General Assembly in 1948. The Declaration proclaims the inalienable rights which everyone is entitled to as human beings irrespective of race, colour, religion, sex, language, political opinion, national or social origin, property, birth or other status.
The 2020 theme globally is "Recover Better – Stand Up for Human Rights". This theme is instructive in the wake of the Covid-19 pandemic which ravaged the world this year and inadvertently centered the preservation of human rights at the core of the loudest and most far-reaching agitations experienced. The incidences following the outbreak of Covid-19 in China and its eventual escalation to a global pandemic is riddled with reports of human rights abuses by governments, law enforcement agents, religious bodies and citizens all responding differently to the spread of the virus. Cases of suppression of information and deprivation of freedom of speech and expression are reported against international governments in the wake of the virus outbreak; nationwide protests were met with human rights abuses, clampdown on mass media and attempts to regulate social media. These government-imposed sanctions continue to stifle the people's rights to freedom of speech and expression, peaceful assembly and in extreme cases liberty and life. The lockdown orders imposed to curb the spread of the virus allowed an introspection that created a sense of self-awareness, national consciousness and youth patriotism which stirred a global agitation for a posturing of human rights at the center of our humanity, hence the unprecedented spate of protests experienced around the world, like #BlackLivesMatter and #EndSars which tackled police brutality and disregard for human lives by security operatives. The responsibility to protect the human rights of citizens rests first with the government, however, we continue to see public authorities and government officials support policies that violate basic human rights while exploiting religious and ethnic sentiments to polarize and oppress citizens. This government is reported locally and internationally to have used lethal force against its citizens around the country to suppress the #EndSars protests, with the #LekkiMassacre forming the highlight of an obvious disregard for the right to life, liberty and peaceful assembly of citizens. Reports of frozen bank accounts of protest participants at the behest of government; restriction of access to websites and social media handles of protesters, including the now infamous detention and seizure of the international passport of a legal practitioner who rendered pro bono services during the protests.
There is little progress on accountability for abuse by security forces even with the hearings at the various Judicial Panels of Inquiry and Restitution for Victims of SARS Related Abuses. The question of why reports from previous investigative panels set up to check law enforcement abuses were never made public continue to be ignored. Recent indications that the Nigerian Police Force instituted legal proceedings challenging the validity of the investigative panels leave a bad taste in the mouth of those of us in the polity. At the heart of all of these is a hunger problem that is not being acknowledged or addressed. More people are going hungry and relying on aid to feed their families globally. The United Kingdom, France, Germany and other countries are recording a hike in people going hungry. Nigeria presents a stark reality of extreme hunger with the discoveries and morbid distribution of hoarded Covid-19 palliatives. Seeing such an avoidable hunger crisis being exacerbated by the people tasked to ameliorate same leaves much to be desired. With better legal protections, better measurement, and stronger policy responses, we can fix all these challenges one at a time.
The call to rise is now! We must rise as individuals and groups focused on effecting the change we desire. Our strength is in our numbers as great things happen when groups function effectively towards a common cause. Eleanor Roosevelt the former first lady of the United States of America once said that human rights begins "in small places, close to home – so close and so small that they cannot be seen on any maps of the world…Unless these rights have meaning there [i.e in the small places], they have little meaning anywhere. Without concerted citizen action to uphold them close to home, we shall look in vain for progress in the larger world."
In this regard, to build a future that protects the human rights of every Nigerian citizen, we must first institutionalize human rights on a national scale, a zonal scale, a community scale, a family unit scale and on an individual scale. Until we all understand that everyone is born equal and deserving of their basic humanity, we will continue to struggle nationally and globally. The NBA, in collaboration with the National Human Rights Commission, will continue to work tirelessly to institutionalize representation for victims of human rights abuses around the country. Until our society is built to protect the human rights of everyone irrespective of tribe, religion, gender, sexual orientation, political leaning etc. no one is safe from abuse.
Institutionalizing human rights norms imposes certain requirements on governments and legitimizes the complaints of individuals whose rights have been infringed. Such norms will constitute the standard for the conduct of government and the administration of force. It is believed that the protection of human rights "is essential to the sustainable achievement of the three agreed global priorities of peace, development and democracy". Respect for human rights has therefore become an integral part of international law and foreign policy.
To this end, we must all lend our voices in unison when issues of human rights abuses are tabled no matter how far they are from us or how separated we are from their effects. We must all unanimously condemn:
– Kidnapping and increased terror attacks;
– Sexual abuses and gender-oppressive conducts;
– Attack on freedom of speech and gagging of the press;
– Attacks on peaceful protests and religious gathering of citizens;
– Inter-communal violence and herdsmen attacks;
– Corruption in all its various ugly disguises across the cadres of our society and so on.
We must not be seen to condone such abuses as at the heart of our belief systems is the mandate to "treat others as we would love to be treated". This mandate requires that we place humanity and respect of human dignity over race, colour, religion, sex, political leanings, property, birth or other status. When we get this right individually, then we can begin to see it function in our homes, our communities, and the larger society. We are the foot soldiers for this daring assignment, and we must not be seen to falter.
The Nigerian Bar Association under my Presidency has promised an all-inclusive bar, which is a bar devoid of discrimination, favouritism or any other form of grandstanding. The NBA under my watch has placed paramount attention on the protection, preservation and enforcement of the rights of citizens and with the collaboration of eminent stakeholders here present, we are positive that the right steps are being taken to build a human rights-compliant Nigeria.
So in conclusion Mr. Chairman, I am thankful to the Human Rights Committee of the NBA Lagos Branch for putting together this forum for us to discuss this very pivotal issue. I look forward to hearing from the other speakers as we juxtapose ideas towards the building of a functional society.
Mr Chairman thank you very much and I look forward to participating in the rest of today's programme.
Mr. Okey Ilofulunwa: Thank you very much my President. We have all heard what the President said; he is the President who has been trying to tackles the issues arising from this #EndSARS protest. He has reinforced the fact that there is strength in unity and that with unity we can achieve all. We thank you for leading from the front Mr. President. I would like to recognize the presence of Mr, Onyeabor Obi and Mr. John Duru; I welcome them both to this event. I would like to invite Mr. Chino Obiagwu, SAN to give his presentation. By way of brief introduction, Mr Chino Obiagwu is the Coordinator of Legal Defence and Assistance Project (LEDAP), he has been working on criminal justice reforms in Nigeria. He was part of the team that worked on the document which was later enacted as our Administration of Criminal Justice Act which has been replicated in so many States as Law. Mr Chino Obiagwu, SAN is a prominent member of the NBA Lagos Branch.
Mr. Chino Obiagwu, SAN, National Coordinator of LEDAP
Thank you very much for the introduction Okey. My name is Mr Chino Obiagwu and I am the Director of Legal Defence and Assistance Project (LEDAP). Thank you for mentioning my work in the area of criminal justice; I was the Chairman of the National Working Group on the Reform of Criminal Justice Administration that prepared the first draft of the Administration of Criminal Justice Bill in 2003 and 2005 before it was eventually passed in 2015.
I want to congratulate the Nigerian Bar Association, Lagos Branch for this forum to commemorate the International Human Rights' Day which is a very important day for us working on human rights, not only because it was the day that the Universal Declaration on Human Rights was promulgated in 1948, but also because it was also the day that the Universal Declaration on the Protection of Human Rights Defenders was adopted and that is a landmark declaration for all human rights defenders. So December 10 is important to the human rights community, it is a day we remember victims of human rights violation, it is a day we remember millions of people who have suffered one form of human rights deprivation or the other and have received no redress, it is a day we talk about impunity and when we talk about impunity we talk about when people suffer violation and there are no redress and the State does nothing to provide redress to victims.
We thank NBA Lagos Branch for again bringing to spotlight the need to pay attention to respect of human rights of citizens. The theme of discussion is "Human Rights in the Epicenter of Nigeria's Post-Covid Recovery" and I want to salute the President of the Nigerian Bar Association who has mentioned the importance of human rights development in his speech which we just listened to and also my good friend, Dr. Okey Martins Ejidike, who is a Special Adviser to the UN Coordinator in Nigeria, who actually mentioned that human rights should be at the centre of national development. This is very important.
My focus is on the role of the Nigerian Bar Association in driving human rights in the process of our recovery; and if we are talking about recovery; it is recovery from what? Is it recovery from Covid-19 or recovery from poverty that has besieged our country for many years? My starting point is that the Nigerian government has a responsibility to put human rights at the forefront of development, because the Constitution has provided in section 14(2)b that the security and welfare of the people is the primary purpose of government. In other words, if the government does not pay attention to the welfare of the people, then the whole social contract of governance is completely eroded. The NBA President has mentioned the need to improve security in this Country, because security of lives and property is the most vital aspect of human rights; it is only when you are alive that you can talk about human rights.
Beyond that is also the issue of welfare; welfare means livelihood and the welfare of the Nigerian people is captured in Chapter 2 of the Consitution which unfortunately is said to be non-justiciable. But we have demonstrated through many case laws that Chapter 2 of the Constitution is justiciable; they are so many Court decisions, the most recent being the case of LEDAP v Ministry of Education where the Federal High Court coram Tsoho J. held that the right to primary and basic education are constitutional rights simply because, even though it is provided in section 18 of the Constitution (i.e under Chapter 2), the mere fact that the National Assembly has enacted the Universal Basic Education Act has elevated that provision of section 18 to the status of an enforceable fundamental right. In other words, once a legislation makes a law to statutorily recognise a provision in Chapter 2 of the Constitution that particular provision gains the status of an enforceable right under Chapter 4 of the Constitution and that has been the position of the law even as far back as Attorney-General of Ondo State v. Attorney-General of the Federation. A similar decision has also been reached in the case SERAP v. Nigeria at the ECOWAS Court where the right to education was declared to be a fundamental right. The same argument can be extended to right to health because the Nigerian legislature has also passed the Nigerian Health Act. In other words, the right to primary, secondary and tertiary health services of all Nigerians is a fundamental right.
So you cannot talk about recovery from Covid-19 without looking at those rights that are livelihood ranked; these are rights are central to the lives and welfare of Nigerian people. Unfortunately, Nigeria continues to go down the poverty index. As a matter of fact, by last year. Nearly 70% of Nigerians are said to live in extreme poverty and up to 80% live in poverty (i.e living under 1$ in a day). With the continued depreciation of Nigeria and the rising inflation, it is expected that at the turn of 2021 more Nigerians would have slipped into extreme poverty line. Now what is the government doing to alleviate that? The government should take robust steps to ensure that policies that address issues of livelihood are put in place, and that is where the Nigerian Bar Association comes in; the Nigerian Bar Association is perhaps the largest the professional body one can think of in this country and with a very robust credibility and integrity and leverage in the area of policymaking. I think the Nigerian Bar Association under the leadership of Akpata who has been doing very well should articulate clearly with the Nigerian Government what are the clear strategies to ensure that the recovery from Covid-19, going into 2021, are robust and that such strategies include issues of livelihood.
We should pay attention to provisions of Chapter 2 of the Constitution that clearly state what government needs to do in terms of policy implementation and development practices in ensuring that the welfare of the people take the front-seat in the scheme of things, especially in the areas of security, education; primary and secondary education should be well-funded. It is amazing that even during Covid-19 not many public schools were able to continue learning whereas around the world, virtual learning was the order of the day. Many private schools were able to link up to virtual facilities and continue to teach their students but many public school students were completely out of school for several months and government did little to ensure that there is a continuity of distance learning for these students. I think there is a need to speed up learning process so that primary and basic education will not suffer because of Covid-19. We all know that our tertiary institutions are still closed; this is the 9th month that university students have been at home. So it is important that the Nigerian Bar Association does not just focus itself on areas of welfare of lawyers, they should also begin to engage in a more robust way with all aspects of national development, including human rights and my focus this morning is on the issue of socio-economic rights, because they are central rights which are important to our people.
I will conclude by saying that the Federal Government has not responded effectively to some of the demands of the Nigerian people. After the Covid-19, we saw the #EndSARS protests which demonstrated the disenchantment of the Nigerian people, especially the young ones, at the continued impunity in this country. Over the years, Nigerian citizens have groaned under the pains of police brutality and human rights organisations and stakeholders have called for drastic reforms of the Police but that has not been done. What the Nigerian legislature has done is to pass a new Nigerian Police Act, a new Act purported to reform the Nigerian Police but that is not the case because it is still the same force without external oversight. If the Police does not have external oversight, that means it is the same Police that polices itself and there is no guarantee that erring Police officers will be brought to justice. Dr, Martins also mentioned the Anti-Torture Act; this is an Act that was passed in 2017 but we have not seen the implementation of the Anti-Torture Act. In fact, I am not aware of anyone who has been charged or prosecuted or punished under the Anti-Torture Act even though the Act provided that anyone who commits an act of torture commits an offence and can be charged to Court and prosecuted, and we know that there are so many incidence of torture, places of torture, instruments of torture within the law enforcement. So I think it is important that the Nigerian Bar Association takes a front seat in the area of addressing issue of police brutality, excessive use of force by police officers and among law enforcement agencies to ensure sanity.
The #EndSARS protests also reveals the complete neglect of young people in the scheme of things and we must begin to demand that the political space is opened for young people to participate in development. The 4th Alteration of the Constitution has reduced the age for participation in politics, but that is not enough, the space has to be created. Nigeria lawyers, especially young lawyers, have to be encouraged to use the political space so that young people will be much more protected and be able to participate in governance. So finally I want to commend the NBA (Lagos Branch) for this initiative and I want to encourage the NBA to engage more with other stakeholders including CSOs, the labour movement to demand that the Nigerian government improve livelihood. Thank you.
Mr. Okey Ilofulunwa: Thank you very much, quintessential Chino Obiagwu, SAN. He has pointed out that the welfare of all citizens is the epicenter of all rights and he has also debunked the notion that Chapter 2 of the Constitution is unenforceable. So we thank you so much, Mr. Chino Obiagwu, for that wonderful exposition. I will now proceed to the next Speaker, Mrs. Latifat Salau who is the Zonal Coordinator of the Legal Aid Council of Nigeria, South-West.
Mrs. Latifat Salau, Zonal Head of Legal Aid Council of Nigeria, South-West Zone.
I am glad that the NBA Lagos has organised this event to enlighten us on the human rights conditions in our society. Today being the 10th of December is International Human Rights Day, but I dare to say that every day is human rights day. We at the Legal Aid Council are of the opinion that the human rights of everybody is a must every day and not necessarily on a particular day, because to deny people of their rights is to challenge their essence of being a human being.
So the coronavirus pandemic has spread throughout the world so the whole globe is in this pandemic together. This is the time to uphold human rights of the citizens so that we can as quickly as possible get out of the pandemic. This is certainly not the time to neglect human rights if we must recover from the pandemic soon. The pandemic has dealt a severe blow on all facets of our life ranging from health to finance. Human rights are universal and interdependent, so nobody must be left behind in ensuring a total recovery from the pandemic. The right to life is a fundamental human right that must be upheld at all times and is non-derogable. Adopting a human rights-based approach is not only the right thing to do, it is critical for the success of the global Covid-19 response. The pandemic has exposed human rights to series of abuses, there is urgent need to look for long-term recovery that leaves no one behind.
There is no denying the fact that a lot of people are losing their jobs as a result of the pandemic; from the workers in event centres to even the sellers in the market and so on. Human rights include the right to an adequate standard of living, right to food, right to decent work, and economic growth, right to education, right of life, liberty and security, freedom of movement, freedom of assembly, right to the highest attainable standard of health etc. Covid-19 has taught us that we are all in this together and we need each other to overcome the crises. There is no denying that the rights of the Nigerian citizens have been thoroughly abused during this Covid-19 especially while trying to enforce the lockdown order. Also, the lockdown exposed a lot people to hunger, lack of access to basic medical care, lack of access to schools as all basic utilities were shut down. The Covid-19 pandemic has produced a health and economic crises of unexpected scope and as we try to find solution to the crises, human rights remain very important.
Human right to life, education, housing, food, health, social security, clean water are as essential as civil and political rights. There has been serious violation of human rights with insecurity as 2020 has been of unprecedented challenges and has underscored the need for renewed action to promote and protect human rights. The pandemic has set us all aback on human rights gains and it has taken away millions of jobs putting a lot of strain on families. Gender-based violence has also sky-rocketed, the right to education seriously threatened and so there is a need to build back by putting human rights at the heart of recovery efforts. The government needs to wake up and do a lot in ensuring that the human rights of Nigerian citizens are fully protected. We need to tackle discrimination, address inequalities and encourage participation. The pandemic has equally shown us how fragile our world is. To begin to recover fully, we must begin to close the gaps of discrimination and inequality.
The insecurity in the land is palpable and we have to work together. Let us stand up for human rights to build back a more equal and sustainable society that advances the rights and freedom of all.
The security agencies in enforcing the lockdown orders took a lot of laws into their hands; our correctional centres are brimming with people who ordinarily have no business in those centres. The Legal Aid Council can do only so much because of our capacity. We are short-staffed and we do our work in collaboration with private practitioners and CSOs who are always willing and ready to collaborate with the Council in ensuring that human rights are upheld. We the Legal Aid Council can only assure the society that we are ready to be able to get a lot of other people to join in working with us and to ensure that we enforce the rights of as many people as possible.
We were with the Commissioner of Police the other day trying to see how we can be granted access into the various Police stations. A lot of bureaucracy and protocols are at play there, but I can assure you that we are still working on it and moving ahead and I believe that if we persist, the security agencies will have no option than to follow suit in ensuring that human rights are protected just like the Legal Aid Council has been doing. Once human right is respected and protected in a society, I believe the society will move up and that is what we desperately need in Nigeria for us to move up from the lower rung of the ladder which is where we currently are; where human rights are just trampled upon unnecessarily by all government and security agencies. Nelson Mandela said "to deny people their human rights is to challenge their very humanity". So, I thank the NBA Lagos Branch for putting together this Webinar and I hope will be able to move forward and work together in ensuring that the rights of the citizens are better protected.
Thank you for giving me the time to talk to you this morning.
Mr. Okey Ilofulunwa: Thank you so much Mrs Salau for that wonderful presentation. In fact, the summary of her presentation is that human rights are everything. You cannot talk about development without talking about respect for human rights, you cannot talk about progress without talking about human rights. As such, we must be consistent in upholding our human rights. Thank you so much Mrs. Salau. At this juncture and having heard from our Panelists, we may now proceed to Q & A session. The floor is also open to people who want to make general comments on the topic of discourse. Salihu Abubakar, let's have your comments/question.
Salihu Abubakar
I want to comment on the issues of discrimination and gender-based violation in respect of children roaming in the street. So I want to ask how kids roaming on the streets can be impacted by the principles of fairness and equality and most especially how they too can enjoy their fundamental human rights.
Mr. Okey Ilofulunwa: So I would direct your question to Mrs Salau to address that.
Mrs Latifat Salau
Children are part of the main focus of the Legal Aid Council. Once we visit the Correctional Centre and we see any child that is below the age of 18 years, we take special interest in such a child and ensure we find a way of getting them out of that custody and to the appropriate places so that they will not mix unnecessarily with the adults in the correctional centres. As it concerns the children on the streets, the Legal Aid Council does not have any powers in respect of them, it is only when they get in conflict with the law; that is where the Legal Aid Council can come in to ensure that their rights are well protected and ensure that they are granted the necessary human rights protection so that they will not be unduly harassed and punished unnecessarily. I also believe that there are other government agencies whose primary responsibilities include taking care of those children on the streets.
Mr. Okey Ilofulunwa: Thank you very much Mrs Salau. Grace Adenubi, let's have your comments/question.
Grace Adenubi
Good afternoon everyone. I am Grace Adenubi from Legal Aid Council. My question is: how do we (i.e the several human rights defenders, e.g Legal Aid Council, Police Duty Solicitors Scheme, NBA Human Rights Committee and other several CSOs) come together to achieve synergy to avoid duplicity of efforts? To illustrate, there are different bodies providing pro-bono legal services to indigent Defendants and if they continue to provide legal representation separately there might be problems and duplicity of efforts. I am aware that we are collaborating to some extent in the area of Police Duty Solicitor Scheme but I am talking in respect of issues, interventions, projects etc., how do we achieve synergy? How do we collaborate in order to achieve meaningful and significant impact in the course of our human rights defence?
Mr. Okey Ilofulunwa: I will direct that question to Mrs. Salau, who is the Zonal Head of the South-West Zone of the Legal Aid Council.
Mrs Latifat Salau
Thank you Mr. Chairman. The Legal Aid Act contains a section which provides that the Legal Aid Council is supposed to have a register of private practitioners who are rendering free legal services. We have collaborated with a lot of CSOs and private practitioners we could see so that we will bring everybody together so as not to dissipate energy unnecessarily. We are ready to put together a register of private practitioners so that when we visit Correctional Centers to collate cases we can further distribute them to private legal practitioners whose data are on our register.
Mr. Okey Ilofulunwa: Thanks so much Mrs Latifat Salau. Mr Frank Agbedo, I can see that you have a question/comment.
Mr Frank Agbedo
Thank you Mr. Chairman. I have listened to the learned silk, Chino Obiagwu, SAN and my question is on the contentious issue of whether more than one applicant can bring an application for enforcement of fundamental rights viz-a-viz the provision of the 2009 FREP Rules which has now liberalised access to human rights applications by victims of human rights violations by allowing multiple applicants to bring their application and also viz-a-viz the domestication of the African Charter on Human and People's Rights which is now part of our laws.
Two decisions now come into focus: Udo v. Robson and Uzoukwu v. Ezeonu, and we also have Ihejiobi v. Ihejiobi. While Udo v. Robson refused to grant leave to more than one applicant to file an application, Ihejiobi v. Ihejiobi and also Uzoukwu v. Ezeonu all allowed such applications once those applicants can establish that they have common interests in the matter before the Courts. Kindly throw more lights on this issue learned Silk.
Chino Obiagwu, SAN
Thank you very much. I agree with you that this issue which has emerged in the human rights litigation jurisprudence and has begun to confuse the landscape. The law is clear. It has been decided in Kokorowo v. Attorney-General of Lagos State which came before the Supreme Court in 2003 in which people who were displaced in Maroko, Lagos came together and filed a fundamental rights action against the Lagos State Government and they were heard and as a matter of fact, the issue of standing (i.e whether they could bring a fundamental rights action in representative capacity) was raised and the Court said that they could bring a fundamental rights action in representative capacity. As such, they were given hearing and redress. So as far as 2003 the Supreme Court has held that there can be group rights. Also, Nigeria has domesticated the African Charter on Human and People's Rights which recognizes that there can be group rights, that is, that different persons can come together in one suit depending on the kind of rights they are trying to enforce. Those who are saying that only one individual can apply for fundamental rights are saying so because the language of the Constitution which says "any person" and that has been interpreted to mean that a person can be interpreted in the plural if the right to be enforced is a group right. More importantly, and as you have mentioned, the Fundamental Rights Enforcement Procedure Rules of 2009 has liberalised the enforcement of fundamental rights such that an organisation can bring an application on behalf of other persons and so the strict interpretation of who can be an applicant in a fundamental rights proceedings has been very much widened by virtue of these laws. So I do not think that the controversy on whether more than one applicant can bring an application for enforcement of fundamental rights can remain in light of all these new laws; the fundamental rights enforcement procedure rules is a statute and it has liberalised fundamental rights litigation in this country. Now, Mr. Frank Agbedo mentioned the case of Uzoukwu v. Ezeonu which talks about community rights and I think it is important that we begin to understand that once you bring application under group rights, community rights or in representative capacity, more than one applicants can bring applications as they have the locus to do so.
Mr. Okey Ilofulunwa: Thank you so much learned SAN for that wonderful exposition. Grace Adenubi, let's have your comments/question.
Grace Adenubi
There are those who were arrested and remanded following the #EndSARS protests and in respect of whom the Lagos State Directorate of Public Prosecution has issued legal advice directing their release. I just want to point out that many of them are yet to be released from custody despite that the Magistrate Courts which initially remanded them have taken cognisance of the exonerating DPP's advice and discharged them.
Chino Obiagwu, SAN
Thanks for this information Grace. This is a shocking information because once a Court has ordered the discharge of a person, any further incarceration is completely contrary to section 35 of the Constitution and a grave breach of their fundamental rights. I would want to have more information on this and I implore the Nigerian Bar Association to take a great interest in investigating the cause of this. I also want to add that there are Panels established for the issues of SARS and I think lawyers should take advantage of these space. I am a lead counsel in the federal panel and we encourage people who have suffered human rights violation whether through the #EndSARS protests or even before then, to come out and tell their story. The world needs to know the story of Police brutality and that is the only way to tackle it and punish perpetrators. Also, in any democracy, the right to protest is fundamental in order to strengthen the democracy and as such, people should not be arrested for protesting. I was also informed that some of the #EndSARS protesters have their bank accounts frozen. That is very wrong and I think the Human Rights Committee of the Nigerian Bar Association should begin to take up some these cases in order to lend their voice to stopping impunity in this Country.
Mr. Okey Ilofulunwa: Thank you very much Obiagwu, SAN. By way of an addition, I will recall that during that period, we at the NBA Lagos did write a letter to the Honorable Attorney-General pleading for him to use his good offices to expedite the issuance of DPP's advice and within three (3) working days, the advice came out and a list of persons were exonerated in the DPP's advice because no prima facie case was established against them. But based on this new information, we at the Branch of the NBA will take this up immediately and see how far we can go with it. Abdulwasiu Esuola, let's have your comments/question.
Abdulwasiu Esuola
Thank you so much. Shortly after the #EndSARS protests, I worked with a team of lawyers who represented arrested persons at the remand proceedings which followed and we observed that there was a uniform remand of all those who were arrested. While the remand proceedings may appear to be a tool for stability (i.e to ensure that a suspect does not escape trial between the period of arrest and the conclusion of investigation where investigation is taking too long), we believe that it is necessary for the power of remand to be exercised with so much circumspection. Considering also that during the said period, the refusal of bail was uniform across all Magistrate Courts even for minors who were arrested with the adults, we made representations in writing to the Chief Judge and copied all the NBA Branches in Lagos State and we pointed out that the provision of section 264(5) of the Administration of Criminal Justice Law of Lagos State which allows for grant of bail in applicable circumstances in remand proceedings should be considered more circumspectly by Magistrates in exercising their power to remand. Particularly that the provision of section 264(1) of the ACJL Lagos should at all times be considered in light of section 264(5) of the ACJL Lagos so that discretion can be exercised judiciously. In this light, I want to recommend to the Nigerian Bar Association to put together something like the ACJA Observatory, or a Criminal Justice Monitoring Team which will be tasked with coming up with innovations on how our criminal justice system can be better.
Mr. Okey Ilofulunwa: Thank you so much 'Wasiu. 'Wasiu is one of our reliable young lawyers in the Human Rights Committee. As a matter of fact, when the #EndSARS arrestees were charged to Court, he was one of the people that we sent to represent them and also monitor the events happening there and he actually discharged that assignment diligently. Thumbs up there 'Wasiu for all that you do. Mr Emeka Offiah, let's have your comments/question.
Emeka Offiah
Thank you Moderator, and I thank all the Panelists for the elucidating perspectives that they have all brought to this webinar. My question relates to what Abdulwasiu Esuola said on remand because the said question has been a subject of so much arguments and I will like Obiagwu, SAN to please answer the question of whether remand is not unconstitutional and how this remand crept back into our criminal justice system because it has been indiscriminately used by the Police contrary to all rules on innocence.
Chino Obiagwu, SAN
Thank you very much for this question, Mr. Offiah. In every criminal jurisdiction, there is always a provision for remand. Remand provides for a space within which the Court can supervise the investigation when it is tarrying for too long and that is the purpose of the provision of section 293 of the Administration of Criminal Justice Act ("ACJA") on remand. The purpose of remand is to provide judicial oversight when the arraignment of a person will extend beyond 24 or 48 hours of arresting such person as provided by the Constitution. So remand is requested through a remand form; you request for a remand within a time-frame because it is not indefinite, and the Magistrate is empowered by law to look at the documents that is supporting the form requesting for remand and if the Magistrate finds that the Defendant deserves bail, he is to grant bail there and then.
Bail can be granted at the remand proceedings. So it is a matter of the Magistrates not doing what they are supposed to do when presented with a request for remand form. They should look at the statements and the depositions attached to the remand form and decide whether or not the offence charged is bailable or not, and if it is bailable to grant bail. But the Police has abused remand proceedings such that you see them bringing in a sheet of paper and put an offence there without disclosing the probable cause (the threshold of evidence) which warrants the grant of remand order by the Magistrates. So we need to engage the Magistrates; the Nigerian Bar Association needs to commit to educating the Magistrates that there is a need to scrutinise applications for remand; there is a need to exercise their power to grant bail when applicable in remand proceedings so that we do not drift back to the days of holding charge when Police will throw just any charge at the Magistrate and the suspect goes to prison.
I agree with Mr. Offiah that what is going on at the moment is not what is envisaged under the ACJA and we as guardians of the law, especially through the Nigerian Bar Association, must be able to identify these lapses and ensure that these security agencies do not exploit the provisions of the law.
More importantly, when applications for remand are made, the Defendants have a right to be served; nothing says that an application for remand should be ex-parte and when such a Defendant is served, he will be able to know that he has a right to apply for bail when he appears before a Magistrate.
Let me use this opportunity to mention that in section 70 of the new Police Act, there is a provision that is similar to section 30 & 31 of the ACJA about Magistrates visiting Police stations monthly and we lawyers must begin to demand that Practice Directions are made to ensure that Magistrates visit Police stations that are near them so that suspects are not detained beyond the constitutionally-provided timeline.
Mr. Okey Ilofulunwa: Thank you so much Chino Obiagwu, SAN. I am aware that the Lagos State Judiciary has taken advantage of that provision for Magistrates' visit to Police stations. At the Branch level, our sub-committee on Police Duty Solicitor Scheme has been accompanying Magistrates to detention facilities in Police stations and we intend to improve upon what we have been doing. Another thing I have noticed is that some of our Magistrates do not assist in giving life to these provisions; once a Police officer brings an application for remand, they are usually granted as a matter of course but it should not be so and as such, there is need for proper scrutiny to know whether such cases are deserving of such remand orders. So in that regard, I will suggest that there be more training for our judicial officers so that it can increase their knowledge base with regards to the spirit and intent of some of these our laws because in truth, it is what they say that is the law just like Oliver Wendell Holmes propounded. Senator Onyeabo Obi, let's have your comments/question.
Senator Onyeabo Obi
I want to thank the Bar for organising this webinar, it is a privilege to join events like this one and update myself a little. All the presentations made were very good and I thank you so much for this opportunity.
Mr. Okey Ilofulunwa: Thank you very much Senator for your intervention, for all you have for the Bar and for humanity. I will like to call on Mr Emeka Nwadioke, who is the Chairman of the NBA Lagos PDSS Sub-Committee, to give us the vote of thanks.
Emeka Nwadioke
Good afternoon delegates. My task is a simple one; which is to thank you all for attending. I thank the moderator for the opportunity. I commend the NBA Lagos Branch for always showing the light when it comes to human rights advocacy. Our 2019 Human Rights Summit still remains the talk of the town where we pulled heavyweights like Mr. Falana, SAN, Professor Odinkalu and others. That said, I thank our NBA President, Mr. Olumide Akapata for showing up despite his busy schedule. I also thank Mr. Martin Ejidike, the United Nations Senior Human Rights Advisor for participating in this programme, I look forward to laying my hands on his paper which is very rich and touched on a lot of critical issues. I must also thank Mr Chino Obiagwu, SAN. Mr Obiagwu wrote the very first draft of the ACJA that was eventually transmitted into the Bill and which we now have as ACJA. I also extend my gratitude to Mrs. Latifat Salau, a Zonal Director of the Legal Aid Council of Nigeria who is usually very vocal when the subject-matter is on human rights. I thank the Branch Chairman, Mr Yemi Akangbe and of course our moderator, the indefatigable Okey Ilofulunwa, the gentle giant. I also want to thank Mr. Olumide Babalola, who is the Chairman of this Human Rights Summit committee. I also thank all the Committee members for all the work that they have done, I am not surprised that it has come out so well as a highly successful programme. I also thank all our participants; we have so many participants today and the interventions have been so pointed and passionate. I thank everyone who has stayed on. I thank everyone for coming.
Mr. Okey Ilofulunwa: Thank you very much our Emeka Nwadioke for that fantastic vote of thanks. Thank you so much Panelists and guests. On this note I hereby bring this programme to an end.
Abdulwasiu Esuola
Organising Committee Member/Rapporteur,NBA Lagos Human Rights Summit 2020
Do you want to be heard, your events covered, your articles published, or needs to advertise your products and services on our

Blog

and

Magazine,

reach out to us at

Newswire Law and Events,

you will be glad you did. For more details about our services,

please call:

08039218044, 08059676999, 09070309355. Email: newswiremagazine@yahoo.co.uk
-Advertisement-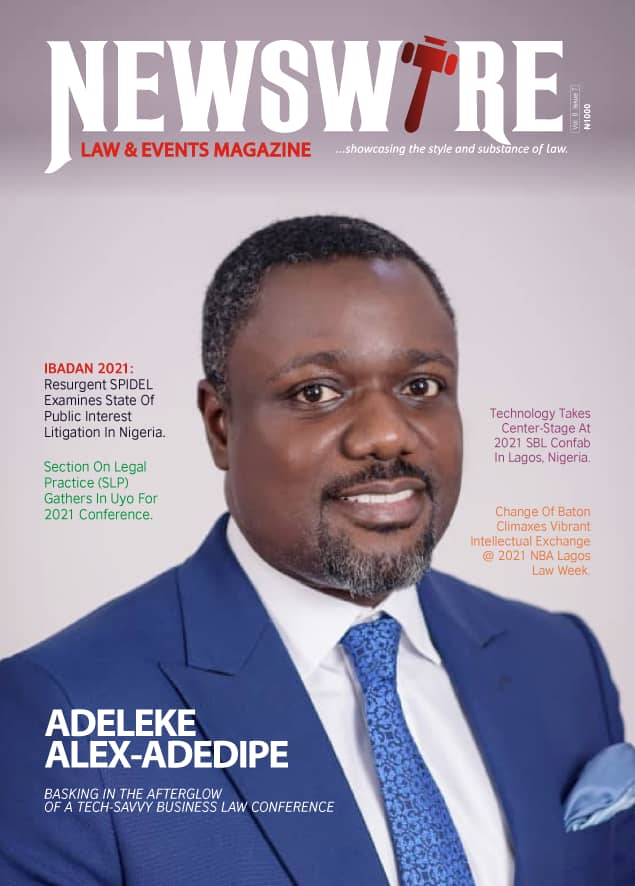 Newswire Law and Events Magazine is Out. It's a collector's item. Get one - or two,or more - for yourself and loved ones.
Do you want to be heard, your events covered, your articles published, or need to advertise your products and services on our

Blog

and

Magazine,

reach out to us at

Newswire Law and Events,

you will be glad you did. For more details about our services,

please call:

08039218044, 09070309355. Email: newswiremagazine@yahoo.co.uk