Advert
Religion has been Bastardised in Nigeria -Archbishop Abegunrin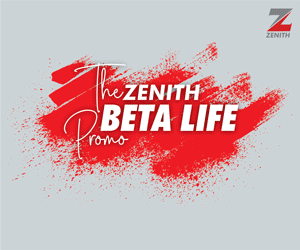 In May 2015, you asked Nigerians not to expect magic from Buhari in terms of performance. It's been more than two years since that time, and Nigeria is still experiencing challenges. How would you assess the performance of the current administration? >>> I did say we shouldn't expect magic from Buhari. One thing is that many hands have tried since 1960, and none has really worked the way we wanted. Now it's Buhari's turn. He has a vision and that is, if he can 'kill' corruption, things will work. He tried in a way to 'kill' corruption. However, corruption has many hands. He's only fighting one hand of corruption and that is where the problem is. Buhari needs improvement and there are ways to make our contributions towards ensuring this improvement.
For instance, let us look at protests and strikes. It's good to protest, but sometimes, hoodlums hijack it and it becomes an avenue for looting shops and other illegal activities.
Sometimes, we're big jokers. Of 180 million people, what we have done is to leave our burdens in the hands of one person. Buhari is very honest and ready to work. However, what about the people around him? Look at what is happening with the House of Representatives and the Senate. Have the people been rightly represented? Have they shown that they are with Buhari in the fight against corruption? See the frustrations with the Economic and Financial Crimes Commission (EFCC). See them buying cars worth millions of naira, yet four to five ordinary people cram themselves into one car as a means of transport. See the issue with the 2017 budget; that of 2018, we don't know when it will be approved. And the reasons given for these frustrations are selfish.
Let them drop selfishness, ego and hatred and develop love for the people and things will become better. Buhari cannot do it alone.
One of the returnees from Libya, who was also a victim of repeated s3xual abuse, claimed that her pastor had supported the trip, insisting that he had foreseen that travelling through Libya was where her good fortune was. Do you agree that prosperity messages contributed to the Libya slave trade? >>> That's why I say religion has been bastardised. What are prophecies? Why do we want to see tomorrow? Have we even seen the present day? Why don't we spend the present well?
Again, there are gullible people, who want to make money without working for it. Whatever is cheap or free, people want to grab it. So many religious centres are filled up with people shouting.
There are churches where services are held almost on a daily basis: morning till night. I sometimes wonder when they go to work. Even God works – He produces the gifts of nature; He protects us.
We need to be wiser. Those who depend on prophets for improvement in their lives are cheating themselves. There are prophecies, but prophecy doesn't cancel hard work. Most who became victims of that slave trade were deceived, not only through prophecies, but because they assumed a better life awaited them outside the country. I know someone, who chose to travel out to make money, rather than get a university education. He sold everything he had, including his father's property and left. At the end, he found himself in a country in West Africa. We should be wiser.
There has been violence in various parts of the country, which has increased  the level  of  insecurity. What  practical  ways  would  you  suggest to  address this? >>> Insecurity finds its roots in mismanagement of resources. If people find things easy in all sectors of the polity, I don't think there would be violence as such. Violence has become so common now. People go to work hungry; parents can't feed their families or even send their children to school. As such, some of them become perpetrators of violence to make ends meet. There should be balance in the distribution of the resources. The basic necessities – food, shelter, education – should be made available. In developed countries, they have parks for relaxation. Here, relaxing in parks is not even safe. Have people even eaten well enough, to find time to rest in parks? See how the elderly are treated here? Even those who are retired from government employment cannot boast of enjoying their old age. Is that how it is done in developed climes? In such environments, the elderly enjoy certain benefits. There is a huge imbalance in the system which should be addressed. We should take the opportunity of elections to do what is right. We shouldn't sell our consciences. The suffering is so much, that to alleviate it is almost impossible for some people. At present, as much as four generations have experienced poverty. Once upon a time, they used to ask children if they were full. Now, the question is: 'have you eaten?' There is no question of being full or not. The important thing is that the person has eaten. One thing I'm glad about is that people are speaking out. However, I would advise them not to succumb to the pressure to keep quiet. It is sad that the media, which should also contribute to the voicing out, has also become a victim of this poverty cycle. As such, we really appreciate those who have been doing their best to keep us abreast with up-to-date information.
What should Nigerians expect in 2018? >>> For 2018, I would say, to expect any good at all, let us speak up and pray. Let it not be business as usual. Let churches rise and pray and speak up for the underprivileged, those owed salaries and pensions, among others. If we have one voice, then things will happen. In 2018, let us have a common voice, but shun violence. For those who have, let us reach out to those who do not have. Let us sponsor good health, education, media and clean environments, and things will be better.
Subscribe for the new edition now

Do you need to be heard? Or your articles published? Send your views, messages, articles or press release to: newswiremagazine@yahoo.co.uk  >>> We can cover your (LAW) events at the first Call: 08039218044, 08024004726