Advert
PROTESTS AND GOVERNMENT REACTIONS – By Bayo Akinlade Esq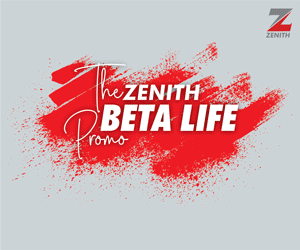 I haven't commented much regarding the EndSars and the recent OccupyLekki protests because I believe that there are larger forces at play in the whole sceneria.
Government always has the upper hand when it comes to information so they are supposed to act based on superior knowledge. Government also has the insight of knowing who benefits, when and how and can decide to make policies based on these interests and information.
Could government have reacted better during the EndSars and OccupyLekki Protests?
Protests can be violent or non-violent. Usually, violent protests are spontaneous and reactive while peaceful protests are planned and structured.
When a protest is announced ahead of schedule, it is assumed it has been planned hence peaceful in it's character.
What should Government then do when it knows that a protest will hold as in these Lekki Toll protests?
There are advantages to a protest that government can leverage on and here are a few…
A good government will do everything possible to serve the best interest of everyone. Protect the weak against the strong, balance priorities and work tirelessly to ensure that all citizens play their part in making for a better nation.
Let's focus on the issues while isolating our egos. Politicians, civil servants and those in government have gradually become tyrants, breaking the laws with impunity and misappropriating resources.
When the people now rise against these corrupt behaviour of those in government, politicians use the same state resources to oppress dissenters.
A man protests and he is arrested but when the police extorts and collects bribe, when civil servants extorts and collect bribes (clear criminal acts) nothing will happen.
People protest against corruption and they are arrested, is this right? A well meaning Government would have been able to separate the violent protesters from the nonviolent but the means and technology to achieve this has been mismanaged by top level corrupt government officials.
If a government is validated by the obedience of it's people to laws then it goes without saying that a break down of law and order is a vote of no confidence on the current leadership.
WHAT IS IT ABOUT LEKKI TOLL GATE that warrants the interests of the government to this extent?…..we will keep asking questions!
_____________________________________________
-Advertisement-
For enquiries and details, call Victor Ine on 08122054932. Contact/ Email 47workspacesenterprise@gmail.com
_____________________________________________