A 1984 law graduate from the University of Ife, Ile-Ife, Nigeria, Ms. Olubunmi Fayokun was admitted to the Nigerian Bar in 1985 as a Barrister and Solicitor of the Supreme Court of Nigeria. Since 1999, she has worked at Aluko & Oyebode, where she has risen to become head of the firm's capital markets and mergers & acquisition practices. In the course of illustrious and eventful career, Fayokun has represented a varied range of clients in a wide spectrum of sectors, including oil and gas, banking, insurance, aviation and power. She has also served on various committees established by the Securities and Exchange Commission (SEC) aimed at promoting the development of the Nigerian capital market. She has also served on the board of directors of the Association of Issuing Houses of Nigeria.
Armed with an enviable wealth of experience in corporate and commercial law, Fayokun advises on matters relating to energy and natural resources, project and infrastructure finance, mergers and acquisitions, privatization and foreign investment, capital markets and corporate finance.
This commercial lawyer par excellence recently sat down with the crew of Newswire Law & Events Magazine to discuss her role as Chairman of Conference Planning Conference (CPC) of the 2017 Annual Business Law Conference of the Nigerian Bar Association's Section on Business Law (SBL), slated for Lagos in mid-June, and her expectations of the 3-day event.
Excerpts:
The theme for the 11th Annual Business Law Conference of the Nigerian Bar Association Section on Business Law ("SBL") is 'Law and The Changing Face of Legal Practice'. What influenced the choice of this topic and how would it benefit stakeholders?                                                                      

The theme of this year's Conference was chosen to address the issues emanating from the globalisation of legal practice as well as innovative trends and the impact of disruptive technology on the practice of law and the future of the profession.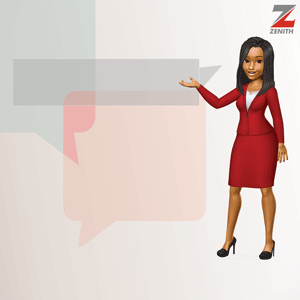 As legal systems and the practice of law continue to evolve globally, signifying a growth in opportunities and challenges, there is no better forum for lawyers and other stakeholders to discuss the challenges and opportunities that may arise at a time like this. The Conference promises a distinguished faculty of knowledgeable speakers, thought leaders, panelists and other resource persons from within and outside Nigeria who will discuss thought provoking topics centered around the theme. It is hoped that the discussions will result in capacity building, encourage innovation and enhance standards within the legal profession.
As the CPC Chairman, how far have you gone with preparations? What should be the expectations of participants at the Conference?
The Annual Business Law Conference of the SBL is an important event in the legal calendar and this year, we shall be holding the 11th edition of the Conference. The Conference is an annual event organised by the SBL, which provides legal practitioners, regulators and other stakeholders with a platform to deliberate on issues that affect the development of the Nigerian legal system and the polity at large.
The Conference is scheduled to take place from Sunday, 18th June 2017 to Tuesday, 20thJune 2017 at the Eko Hotel and Suites, Victoria Island, Lagos. The Conference will commence on Sunday, 18th July 2017 with an Opening Ceremony/Dinner, which will be followed on Monday and Tuesday, by two days of plenary sessions, interactive panel discussions, a debate and networking opportunities.
The Conference Planning Committee for the Conference was constituted in November 2016 and preparations for the Conference are in full gear. A significant amount of time, effort and resources have been invested by the Conference Planning Committee and its various sub-committees with the aim of putting together an interesting, relevant, and truly exceptional event.
In view of the rich content of the 2017 Conference, it is expected that participants will be equipped with new skills and gain increased knowledge and insight into various aspects of the legal profession.
Briefly let us into some of the challenges faced by your committee in putting this Conference together?
The most devastating challenge that we faced was the untimely passing away of our colleague and friend, Ms. Oyintare Edith Yeri (Tare), who was an integral member of the Conference Planning Committee.  Over the years, Tare has played a prominent role in the organisation of our conferences and the overall development of the SBL. She was a strong and dedicated pillar of support and is very sorely missed.
What informed your choice of the selected speakers and panelists for this year's Conference?
Our choice of speakers was driven by the Conference theme and the sub-themes of the Conference sessions. We have assembled an impressive and diverse line-up of speakers with relevant subject-matter expertise. There will be sessions on globalisation and the prospect of open borders vis-à-vis the provision of legal services, how the practice of law is changing at a rapid pace in other jurisdictions and how prepared Nigerian firms are to embrace this new facet of the profession. There will also be discussions on the deployment of technology to improve service delivery, the pros and cons of the current architecture for legal education and training, the creation of a more efficient justice delivery system, as well as a session that will focus on embracing a lifestyle of health and wellness.
In your opinion would you say previous SBL programmes have had a meaningful impact on government policies and the business community?
In my opinion, previous SBL conferences and programmes have served as a catalyst for meaningful development in all sectors of the economy. The impact of last year's conference is manifest, as a number of law reform initiatives are currently being implemented with a view to driving economic development forward and improving the ease of doing business in Nigeria. The CAC, an organisation with which the SBL has had continuous engagement, has recently released guidelines to ensure the seamless and non-expensive registration of new businesses in Nigeria.
The primary objective of the SBL has been to engender the professional development of Nigerian commercial lawyers and, thereby, enhance the level of business law practice in Nigeria. The previous conferences held by the SBL have assisted greatly in achieving this objective. The SBL has 18 Committees which focus on specific industry sectors with a view to encouraging specialisation amongst commercial lawyers in Nigeria. Throughout the year, the various Committees of the SBL, in close collaboration with its Training Committee, arrange training programmes and seminars that focus on topical issues and developments in both the domestic and international arenas.
How do you think the outcome of this year's Conference would affect Nigeria as a country especially at this time of recession and the war against corruption?
Although Nigeria is experiencing challenging times as a result of the recession and the war against corruption, we cannot allow these challenges to stop us in our quest for a better future. There are vast commercial opportunities in Nigeria, which we must tap into in order to diversify the economy, create new sources of wealth and thereby turn the economy around. Nigerian lawyers and the Nigerian polity as a whole must make a conscious and concerted effort to embrace the battle against corruption in order for us to move forward as a nation. As the SBL Annual Conference is a converging point for ministers, policy formulators, regulators, general counsel and industry practitioners, Conference delegates will have a unique opportunity to interface with these individuals and engage in critical discussions aimed at finding solutions to Nigeria's current economic situation.
Successive SBL Conferences have always been held in Lagos before the change last year. Would you say the choice of Lagos for the 2017 is based on the dissatisfaction and low turnout of last year's conference in Abuja?
SBL Conferences were originally held in Abuja before they moved to Lagos. Last year's conference was neither marred by dissatisfaction nor low turnout. On the contrary, the Conference was very well-attended and hugely successful. Lagos was chosen as the venue for this year's Conference in order to join Lagos State in celebrating its 50th Anniversary.
Given that Lagos is a bustling business hub, we have taken logistics into consideration in planning this event, which is reflected in the choice of venue and the timing of events. Initial registration will commence on Sunday, 18th June between 12-6pm, and will continue on Monday 19th and Tuesday 20th June between 7-9am.
In view of our strategic planning, along with the support and goodwill of our sponsors and partners, it is expected that there will be a huge turnout at the 2017 Conference and that we will have a very successful Conference.
How would you assess the current state of the legal profession in Nigeria today – and especially the role of the Nigerian Bar Association, and the judiciary as a whole?
The legal profession has developed significantly in both its intellectual and social output. This can be ascribed to the determination of the Nigerian Bar Association ("NBA") to provide the necessary platforms for the continuous development of lawyers in different areas of specialisation.
The NBA is currently implementing reforms that are geared towards ensuring that the legal profession in Nigeria maintains the highest standards and remains relevant in the light of an increasingly globalised legal services industry. A matter of urgent concern to the NBA is the regulation of the legal profession in Nigeria, with particular reference to admission to the Nigerian Bar, legal education, continuing professional development, legal service delivery, professional conduct and ethics. To this end, the NBA has set up the NBA Legal Profession Regulatory Review Committee, to review the current regulatory regime for the legal profession and proffer recommendations on the way forward.
Historically, Nigerian lawyers have been at the forefront of nation building. This dates back to the military era and continues in the current democratic dispensation. This is in line with trends in other jurisdictions, as the expectation from the general public is that lawyers should uphold the law and advance the cause of justice.
Your expertise cut across transportation – shipping and aviation, privatization, banking and finance, Power, energy and Natural Resources, Mergers and Acquisitions, Capital Markets, Oil and Gas etc. What advice would you give to younger lawyers wanting to develop their expertise in these areas?
Due to increasing competition in the legal industry, it is important to stand out from the crowd and to acquire expertise in specific practice areas. Lawyers should also strive to develop capacity in particular sectors and industries and become more innovative.
While a lot of growth and achievements have been accomplished in particular sectors, there is still great potential for growth and development.  These sectors will continue to evolve as the Nigerian economy becomes more mature. Young lawyers who want to specialise in these sectors should work on developing the necessary knowledge and skills by attending training sessions, workshops and seminars delivered by experts in those sectors. They must also be responsive to opportunities, be willing to adapt and embrace technology.
There are several new and complex challenges facing lawyers and law firms in today's world including increasing competition, down-pressure of billing by clients and so on. How should Nigerian law firms adapt to these changes?
Nigerian lawyers are currently in competition not only with their Nigerian peers but also with the international law firms. Nigerian lawyers are under increased pressure from clients to provide more cost effective services and are facing rapid technological changes. The key to surviving and thriving in this environment is to develop specialist capacity in various sectors and industries, to become more innovative and to adapt to change.
It is imperative for law firms to rethink their business models and ensure that they provide clients with outstanding legal services in a much more cost effective manner.  A viable way for law firms to thrive in the current market would be to embrace technological tools that would assist in reducing the cost of running their practices whilst ensuring that turnaround time is adequately managed in order to create a level of competitive advantage.
Give us a little insight into your background?
I graduated from the University of Ife, Ile-Ife, Nigeria in 1984 with a Bachelor's Degree in Law and was admitted to the Nigerian Bar in 1985 as a Barrister and Solicitor of the Supreme Court of Nigeria.
I joined Aluko & Oyebode in 1991 and head the firm's Capital Markets and Mergers & Acquisition practices. I have represented a diverse range of clients in various sectors ranging from oil and gas to banking, insurance, aviation and power.
At different stages in my career, I have served on various committees established by the Securities and Exchange Commission to promote the development of the Nigerian capital market and played a key role in the establishment of the Nigerian Association of Securities Dealers over-the counter market.
If you had not studied law, what would you have studied?
I have always wondered about extra-terrestrial matters and would probably have considered a career as an astronaut. At some point in my life, I also considered a modeling career.
Share with us your experience of your first appearance in court after your call to bar?
My first appearance in Court was before the Hon. Justice Rosaline Omotosho (of blessed memory) who I appeared before without any guidance as to how to conduct myself in Court. When my matter, a Motion on Notice, was called by the Registrar, I leapt to my feet to announce myself. I thought I was doing well, until the Judge informed me that she could not hear a word I was saying. She then asked me to come forward and address her from the front of the court. I took her words literally and proceeded to stand in front of the Registrar's table to address her but she sent me back to the front row (Inner Bar) and told me that a lawyer must always address the Bench from the Bar. In a nice and encouraging manner, she told me that as a lawyer, I must always be bold and confident. During this period, the entire courtroom was roaring with laughter. I had two choices. I could either be mortified or join in the laughter. I chose the latter!
What does a typical day look like for a corporate lawyer?
There really is no typical day for a corporate lawyer, as each day varies significantly depending on the nature of transaction or assignment in which the lawyer is involved. A day in the life of a corporate lawyer would typically involve providing clients with advice, conducting research, drafting legal opinions, agreements, contracts or other types of legal documentation and in some cases, conducting negotiations and attending meetings. A corporate lawyer would, therefore, need to develop requisite skills. The life of a corporate lawyer tends to be highly pressurised, as commercial transactions invariably have very aggressive timelines and more often than not the lawyer has to handle several matters at the same time. Therefore, a critical skill that a corporate lawyer must possess is the ability to multitask.
What does the SBL look forward to accomplishing with this 2017 Conference?
Given the various challenges that lawyers face and given the difficult economic conditions in which we currently find ourselves, the SBL is hoping that this Conference will equip Nigerian lawyers with the tools to thrive, in spite of the tough economic environment. Our aim is for lawyers to leave the Conference with knowledge on how to leverage technology to provide improved and cost efficient legal services to clients and to take full advantage of the opportunities that globalisation provides. It is also hoped that attendees would be able to develop relationships that will continue long after the Conference is over.
Newswire: It's a pleasure talking to you madam.
Fayokun: Thank you Gloria.
-Advertisement-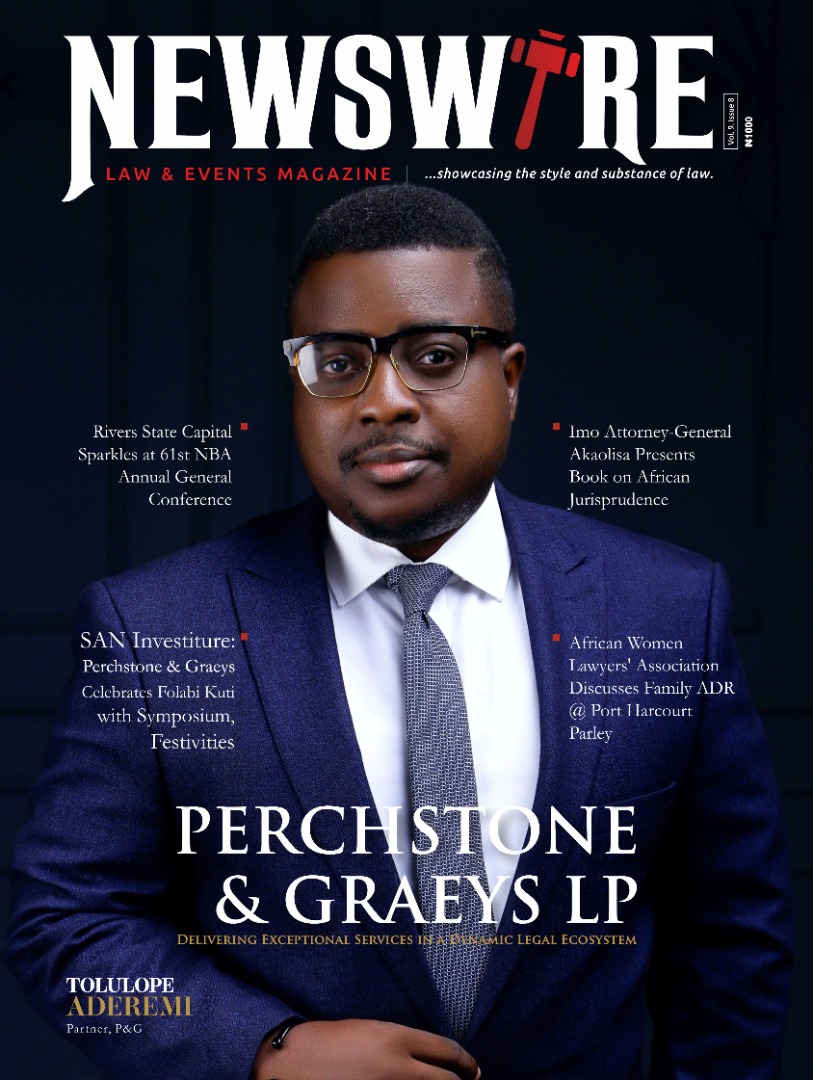 Newswire Law and Events Magazine is Out. It's a collector's item. Get one - or two,or more - for yourself and loved ones.
Do you want to be heard, your events covered, your articles published, or need to advertise your products and services on our

Blog

and

Magazine,

reach out to us at

Newswire Law and Events,

you will be glad you did. For more details about our services,

please call:

08039218044, 09070309355. Email: newswiremagazine@yahoo.co.uk