Advert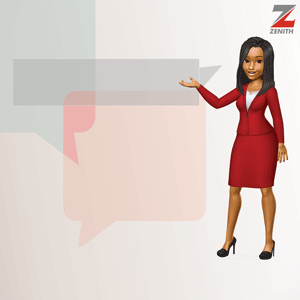 Born on the 1st of March, 1961 in Ijebu-Ode in what is now Ogun State of Nigeria, OLADEJO OLUSEYI LAMIKANRA, SAN is a native of Ilesha in Osun State. He had his early education in Nigeria at the Salvation Army Primary school, Surulere, Lagos (from 1967 to 72); St. Paul's Primary School, Idi-Oro. Lagos. (from 1973 to 75) and Igbobi College, Lagos (from 1974 to 1981, when he obtained his School Certificate/Higher School Certificate). He proceeded to the University of Lagos in 1981 and bagged the LL.B Hons. degree in 1984. He graduated from the Nigerian Law School with a B.L in 1985. Since then, Lamikanra has had further certifications from other reputable institutions outside Nigeria, such as the Queen Mary College, University of London, UK, where he bagged an LL.M Hons. Degree in 1989; the School of International Commercial Arbitration, where he was awarded a Diploma in International Commercial Arbitration 1990; and Harvard Law School in Cambridge, Mass., USA where he undertook a Negotiation and Leadership Course And Negotiation Master Class in 2004.
Following his Call to Bar in 1985, he worked in law firms within and outside Nigeria such as Fola Sasegbon & Co. in Lagos and K. Kolawole Shomade & Co., also in Lagos, before founding his own law firm, Creeks & Shield, Solicitors, in 1995. He has served as Principal and Founder of Creeks & Shield, Solicitors (which has offices in Port Harcourt and Abuja) since 1995.
A Senior Advocate of Nigeria since July, 2006, Lamikanra has served the interests of the legal profession in various high-profile capacities, namely; Chairman, Finance Committee, NBA, Port Harcourt Branch (2002-2004); Vice Chairman Building Committee, NBA, PH Branch (1998-2000); Chairman, Electoral Committee , NBA PH Branch (2004); He is a member of the National Executive Committee (NEC) Member, Nigerian Bar Association. In 2014, he was appointed by the Chief Justice of Nigeria to serve as a member of the Appeals Panel of The Legal Practitioners Privileges Committee – the Body that appoints Senior Advocates of Nigeria.
Lamikanra also sits on the Board of a number of corporate organisations, such as Eastern Bulkcem Co. Ltd in Port Harcourt. Nigeria; Woodcoate Properties Limited; and Manorway LLC in the United States of America.
A devout Christian and an active member of the Anglican Communion in Ilesa, Lagos and Port Harcourt, Lamikanra is married to the current Chief Judge of Rivers State, the Hon. Justice Adama Iyayi-Lamikanra, and they have four children.  An avid sportsman, Lamikanra has an abiding interest in table tennis, football, cricket, hiking and camping, as well as more sedentary pursuits such as classical music, opera, oratorios and organ music.He is a subscriber and season tickets holder of the Berlin Philhamoniker and the Vienna Philharmonic. He enjoys the exploration of civil and mechanical structures.
A widely-travelled lawyer, Lamikanra recently served as the Alternate Chairman, 2016 TCCP, at the recently concluded 56thAnnual General Conference of the Nigeria Bar Association in Port Harcourt. On the sidelines of that Conference, Lamikanra took some time to share his thoughts on a number of issues discussed at the gathering, in this wide-ranging interview with Newswire Law & Events Magazine.
Excerpts:
Who is Oladejo Lamikanra, SAN? Can you give us an insight into your background?
I was born on the 1st of March, 1961 in Ijebu-Ode but spent all of my early life and education in Lagos. I attended the Salvation Army Primary School and the Saint Paul Anglican School, Idi-Oro, Lagos before I proceeded to Igbobi College for my O-Levels, as well as another 2 years for my A-Levels. I gained admission into the University of Lagos to study Law. After my graduation in 1984, I proceeded to the Nigerian Law School on Victoria Island – at the time the Law School had just one campus– and on completion of my study there, I was called to the Nigerian Bar in 1985.
After my mandatory National Youth Service in Sokoto State (where I met a few friends who are still friends till date), I had a brief stint in legal practice in Lagos for six months or so, before leaving for England for my Master's degree at the prestigious Queen Mary's College, University of London, and the School of International Commercial Arbitration, also in the University of London. I graduated with an LLM and I have been in private law practice since then, both locally and internationally.
As the Technical Committee on Conference Planning (TCCP) Alternate Chairman for the 56th NBA Annual General Conference 2016, what would you say was your biggest challenge before and during the Conference?
Before the Conference, there was considerable anxiety about the suitability of Port Harcourt as a venue. There were security concerns, and then there were examples of what seemed to be an institutional opposition to Port Harcourt, and we needed to assure all and sundry that Port Harcourt was safe. With the hitch-free Conference we have had, we were able proved that that indeed was the case. The other challenge we had had to do with logistics, particularly in the final week leading to the start of the Conference. You're probably aware that we had the PDP (People's Democratic Party) National Convention in Port Harcourt just two or three days before our Conference was to open. That affected a number of our service providers because the same venues we had in mind were also booked by delegates to that Convention. So that posed a number of challenges, some of which spilled over into the adequacy of our service delivery at the Conference.
During the Conference, our major challenge was the effective distribution of Conference materials –not due to non-availability, but because of the logistics challenge of getting them into Port Harcourt on time. Some of them were supposed to have arrived a week earlier, but because of the PDP Convention we decided to err on the side of caution and fly them into Port Harcourt. Again we had the aviation fuel palaver, and so some of the flights we designated for this purpose didn't get off the ground on time. So all these obviously contributed to some of those initial challenges we had. But the programme itself was uploaded to every participating conferee. The programme of the event was well known in advance – although, sad to say, some of the bags didn't start getting out until Monday. I'm glad to say, however, that by Monday evening, 80% of the bags had been distributed.
Every conference seems to have challenges with bags – I can't say exactly why this is so. I tried to sample the opinion of colleagues on this matter, because my inclination was to propose that we do away with the whole idea of 'conference bags.' But my proposal met with widespread opposition; over time, people have come to feel that the whole idea of a Conference is situated in the bags– without these bags people may feel they had not attended the Conference at all. Obviously, we're going to have to find better ways of handling the issue of bags, seeing that we cannot wish them away.

At the same time, though, I think my colleagues need to understand that attending Annual Conferences goes beyond bags; emphasis should rather be laid on programmes, papers delivered and other materials that have the potential to enrich knowledge and contribute to our individual and collective experience, and are more important than ephemeral things such as bags. These programmes, papers and other materials have been uploaded on the internet for our colleagues to access not just now but permanently for the future. I do realize that quite a number of our colleagues are not internet compliant, and therefore are not comfortable with information technology. But in these modern times, we need to encourage ourselves to embrace modern tools of communication. They are here to stay, so we must embrace them.
This is the third time in a decade that the Garden City of Port Harcourt would be hosting the NBA's Annual General Conference. Why Port Harcourt –especially at this time of so much noise about kidnapping and killing in Rivers State? And how were you able to convince and disabuse lawyers nationwide about the city's unsavory reputation?
First of all, there is what I will call 'perception' as against 'reality.' The perception of Port-Harcourt as a haven for criminals and kidnappers is not only overly exaggerated; I would go so far as to say that it's even malicious. Delegates have been here now for a week. We have not heard a single untoward incident or threat to the lives and property of conferees. Port-Harcourt is the second largest city in Nigeria.  Commercially speaking, Port Harcourt (not Abuja) occupies second-place, after Lagos. For a long time, Port-Harcourt has been talked down, and that, unfortunately, has keyed into the psyche of people, hence this negative perception.
But as you can see, the perception could not dampen the enthusiasm of lawyers, and their eagerness to attend this conference. We had record numbers of attendees – not just those who came, registered and then left after a day or two, but those who stayed for the duration of the conference – which was an altogether novel experience for us. We still have a capacity hall filled to the brim for the Annual General Meeting which caps the regular Conference dates, which was not the case in previous conferences. So, in answer to those who say, "Port-Harcourt is unsafe or Port-Harcourt is not the place to go to," Nigerian lawyers voted not just with their money in paying for conference fees, but by their personal attendance. And that tells you that they do not really believe these stories that have been peddled about. On the contrary, I would say that Port Harcourt is the destination of choice.
Would you say the Alegeh administration has surpassed previous administrations –especially with regard to the completion of the gigantic NBA Complex, the introduction of the stamp and seal, and the NBA e-voting? How would you score the outgoing executive?
As I stated during my Welcome Speech, I took the view (which I still hold to) that the Augustine Alegeh, (SAN) administration – not just Alegeh as president of the NBA, but the entire Executive – have contributed immensely to the development of the Bar, and has bequeathed us with monumental legacies within such a short time. Where do I begin to recount the success stories?Is it the NBA House, the Universal Suffrage or the Stamp and Seal, to name but a few? These achievements are not ephemeral or transient; they are permanent. The Stamp and Seal, for instance, has dealt a severe blow to the problem of quackery that bedeviled the profession. Now, no person parades himself as a lawyer without the Stamp and Seal. Moreover, the process of the issuance of the Stamp and Seal is rigorously vetted, going all the way down to your Supreme Court enrolment number, which you could not possibly have unless you have been duly called. I think that is a monumental achievement. Our profession has been blighted by charlatans for too long. The NBA House is an enduring legacy, no question about it. Alegeh didn't start it; he inherited it from the previous administration of former President Okey Wali, SAN, who did extremely well and was extremely courageous, in the first place, to start a multi-billion naira project with the limited funds at his disposal. Alegeh inherited something which took a visionary leader to start and was able to complete it within two years and still bequeath a healthy balance sheet. I think it's commendable, as members of the bar at the Annual General Meeting have roundly and clearly acclaimed.
What are your expectations of the newly elected President, Abubakar Balarabe Mahmoud, SAN and his Executive Committee members?
The new President and the in-coming Executive Committee of the NBA have made it clear to us that they would usher in a Brave new Bar. I do not believe that is a mere slogan. I have come to know Abubakar Balarabe Mahmoud, SAN very well, and he is a quiet achiever. Nobody should be fooled by his quiet mien. He is very principled and clearly determined to succeed. You know that he ran for President of the NBA previously, albeit unsuccessfully. His ascendancy today, therefore, is a testament to his tenacity of purpose. He wasn't put off by that previous failure, and he didn't quit. This clearly is an indication of good things in store from him.

As a Learned Silk who is married to a Judge, how do you think the legal profession and its professionals can initialize development and a corruption-free society?
I think corruption is, in one sense, a function of poverty. In another sense, it is due to the absence of thinking, greed, and lack of morality. And thirdly, it is a function of impunity. If you think you can do something bad and get away with it, of course, you'll do it. But if you feel that you are not likely to get away with doing something bad, even if you feel compelled to do it, the high probably of being caught and being made to face the consequences, would deter you. As a member of the noble profession, if you're caught out in corrupt practices, it is misconduct. And the price for misconduct under our rules is either suspension or outright disbarment. So if you know that those consequences are likely to be visited on you, you won't do it. I say impunity is the third issue. A sound moral upbringing (in a Christian or Muslim way), will go a long way; if parents do what they should in the area of proper upbringing of their children by they themselves being good role models, it will help in forming the character of those who eventually come to the bar. Lawyers didn't drop from the moon; they come from homes and communities; they went to schools; they interacted with people. So what training did they receive? What principles did they imbibe in their formative years? These are critical things that form and shape characters. And until we begin from the homes and the nucleus units to ensure that our children (boys and girls alike) are properly brought up, not just lawyers but in every profession, we will continue to receive a heavy dose of these bad eggs. It's a general and pervasive trend. But should we fold our hands and give up? Of course not. What we can do is enforce rules and statues more rigorously. First of all, get rid of this notion that people can get away with anything. At this Conference, for instance, a lawyer physically and verbally assaulted an NBA Secretariat staffer, a lady lawyer, for simply doing her job of facilitating a comfortable conference for all of us under an extremely challenging situation. There was another case: a well-known lawyer getting over himself to the point of being physical, destroying an access door in the High Court premises and causing damage. For me, these are reprehensible actions that should not be condoned in the legal profession.
Corruption is endemic in the legal profession – from lawyers to the lower rung of court officials, to the registrars, and to the clerks. A large number of court officials wouldn't do their work unless they are induced. This is not to say that there are no hardworking people within the system. But in many instances, lawyers freely offer money and these officials feel entitled to make demands which they expect to be met. This culture needs to be stopped as soon as possible. Having said that, I believe that the overwhelming majority of our lawyers and court officials are upstanding and hardworking, but the bad eggs effectively create the problem of perception for us all. So the answer I think is zero tolerance. We should also encourage whistle blowing, as well as anonymous suggestions and information being provided, but this information should be detailed and accurate so that people who have engaged in practices that are unbecoming of a member of the bar can be apprehended with clear facts relating to the exact place, time and circumstance of the alleged offense. We will need to get more evidence and we can even create sting operations – in the sense that learned colleagues would be fully aware that they may be offering a bribe to somebody who is actually there to enforce the anti-corruption policy. So when they know that the person they are offering a bribe to is likely to be an enforcer of the anti-corruption policy, the practice would be discontinued. I am aware that outside Nigeria, there are departments within the police called Internal Investigation, which serve as watchdogs on the conduct of fellow police officers. A police officer with a propensity for misconduct would not know who is in that watchdog, which serves as a sentinel to ensure that the Force gets rid of corruption within its ranks. We can introduce the same in the Bar – because the negative perception level and the volume of complaints to the Legal Practitioners Disciplinary Committee are enormous. Some of these complaints are frivolous and baseless, to be sure, but quite a number are well-founded and have resulted in a number of unpleasant consequences for our colleagues. I don't think any lawyer would want to end their career in such ignominy.
How would you adjudge the successful staging of the Conference, given the support of the State Government and the people of Port-Harcourt?
I'm not sure that I am the best person to answer that question, being the TCCP Alternate Chairman for this Conference. But I will readily admit that the logistics with regards to the distribution of bags and the programme could have been better. The president has apologized; I've also joined my voice to his to apologize to all Conferees in respect of the bag lapses. Nonetheless, let me also emphasize this point: last year, twelve thousand bags were produced, whereas there were only eight thousand registered Conferees. The twelve thousand bags were dissipated completely, and yet we still have about two thousand people complaining that they didn't receive any bags. Last year, some colleagues got 3 to 5 bags – which they were selling on the resale market. Quite a number of them thought they could have a repeat of that this year. So the process of distribution of bags this year was much more rigorous, in the sense that we deferred to Branches and Branch chairmen. Instead of having individuals collecting bags, we tried to distribute through the Branches instead. The Branches received them in bulk, and then redistributed them to their members. Not all the bags were on ground because of the flight disruptions I mentioned earlier. We were distributing prorata, in some cases 10%, 20% and 50% of what we get until we stretched out. But where we had a serious challenge was the distribution to those Conferees who insisted that they did not want to subscribe to the branch distribution system, but would rather collect their bags individually – which was the source of our greatest headache. Perhaps, with the benefit of hindsight, we should have insisted on our initial plans to distribute strictly through the Branches.
So judging by the attendance level, the quality of papers delivered, the sustained interest of Conferees from the beginning to the very end i.e. the AGM, I think that it was a huge success. The venues were appropriate, the speakers articulate, and then there was a feature which we tried to emphasize this year which is the interactive session. We didn't innovate it, but I think we fine-tuned it. The whole idea is to create a more participatory atmosphere and in this conference, I think we took that forward. In future conferences, that would be entrenched in our conference schedule.
What opportunities exist for legal practitioners at this time of economic recession?
There is no doubt that we are in challenging economic times as a nation – a situation which would obviously impact our profession. When times are booming, lawyers are directly impacted. So it follows that the opposite would be the case as well. The challenge, then, is to think through how lawyers can thrive in challenging economic times. In my view, that's the function of proper financial planning, because if you remember the story of biblical Pharaoh who had a dream, Joseph the interpreter of dreams told him, "You are going to have seven years of overflow of harvest, and thereafter, you'll have seven years of the most terrible grievous famine." With the benefit of that prior knowledge, he decided to introduce some kind of national planning, the effect of which was that they did not overeat to the point of gluttony during the years of plenty, so that in that time, they had conserved enough to pass through the lean years without a negative impact. So I would urge us both individually and collectively to subscribe to a more robust and more sophisticated personal financial plan. I would encourage savings and investments in sectors that are growing. I know that our currency is also having a challenge – those who had, say, one million naira twelve months ago, that one million naira is still one million naira. But in terms of purchasing power, it is probably more in the region of, say, six or even five hundred thousand naira, and that's a huge challenge. These are matters which any individual who wishes to embark on a financial plan should take note of, and there are, of course, many ways in which one can plan financially. On the part of lawyers, the Stamp and Seal have reduced competition from quacks, means that my colleagues would now have more of the action – because, of course, there are areas in which lawyers are still relevant, areas in which, unfortunately, jobs which probably belong to Nigerian lawyers have been outsourced to the US, the UK and other parts of Europe. I am personally aware of big law firms in the City of London doing a substantial amount of work for large corporations based and operating here in Nigeria, drawing up agreements to be implemented in Nigeria with regards to Nigerian originated context. I think the Bar can and should intervene to ensure that Nigerian lawyers are not sidelined in such transactions. I am not saying that people should not be free to approach any lawyer or firm of their choice to draft agreements and so forth. But when it comes to things that are to be implemented within our country, it becomes important that Nigerian lawyers should be seen to have participated in the process and should be adequately remunerated for such participation. These are ways in which we can deepen and widening the practice of law in Nigeria.
You are married to a lawyer who happens to be the Chief Judge of Rivers State. Briefly tell us about your family.
I am committed to my family. That has been a source of happiness to me. I love my children, I love my home. I'm extremely jealous of my privacy. My home is basically my oasis. I will only say that I am lucky and fortunate to have the family that I have. They make me proud and happy. They give me all the peace and joy that this very hectic life that I live brings. I work close to home, both in England and here in Nigeria. I always try to have my offices not too far from my home. Right from when my children were growing up, they're used to coming into my office and sitting on one of my chairs to do their homework. If they need help with any particular bit, I can break a meeting with a client or settling a brief to attend to them. They are used to seeing their father around them all the time. The CJ Rivers appointment is something to be immensely grateful to God for.  It is not everyday that somebody who is deserving actually gets recognized in this manner. So when it happens, it's not at all something to be taken for granted. It also demonstrates adherence to due process and to the rule of law, which against all pressure would insist on doing the right thing. In that regard, I think His Excellency, Gov. Nyesom Wike, CON (who is also a lawyer and a Bencher) has done what is right. And history will judge him favorably for appointing the first Chief Judge of Rivers State who is not an indigene of Rivers State. It is a testament to the cosmopolitan and "one Nigeria" spirit of Rivers people. She has been in the service of the Rivers State Judiciary for nearly twenty five years, I believe she would continue to serve the good people of Rivers State, the Judiciary, and the cause of administration of justice well.
What is your advice for young lawyers who look up to you as a role model?
I'm sure you've heard a lot about the need for hardwork, consistency and strong moral values. These three are critically important to a good and promising future. A lawyer who intends to practice must be prepared to work late and to be innovative, and must be prepared to be industrious, and to break new ground in presenting cogent arguments in a court of law. Even the boundaries of the law itself are being expanded to other areas. My first advice to my colleagues is that this is a profession that had quite a good reputation. There was a time when a lawyer would enter a bank without a cheque book, (probably because he forgot it at home), and the manager would give him the manager's cheque for withdrawal. There was a time when lawyers would be approved for overdraft without any hesitation because their word was their bond. There was a time when simply being a lawyer was all you needed to earn the respect of all. But no longer. We have frittered away what had been bequeathed to us. So we need to go back to those things which made us proud to aspire to be lawyers, because each of us lawyers today obviously looked up to certain people as role models, the person we most wanted to be like. What was it about them that attracted us? What was it about them that resonated with us and with our core beliefs?Now, having attained that position, what examples are we now giving to young men and women who are aspiring as we once aspired? What are we projecting? What legacy are we leaving after us? These are questions I think we need to ask ourselves. Young lawyers of today will become senior members of the Bar tomorrow. My advice is, embrace hardwork, industry, honesty and the fear of God. As a lawyer, you're God-fearing when you put yourself in the shoes of the client you are serving. Aim to give that client the very best that you would wish to be given to you if the roles were reversed; particularly because that client is paying, you should give him every advantage for the money he paid. And acquit yourself so well that that client – without your prompting – would have absolutely no reservations whatsoever in recommending you to friends, organizations and to companies, that you served him well and that he's sure that you will serve them as well. I have received briefs that didn't pay me much, but those same briefs led to the introductions that fetched me sizeable fees. Both big and small briefs are Big. It might be small in money, but every brief is BIG in potential. So that's one thing that every lawyer should remember: there is joy in small beginnings.
NEWSWIRE: We really want to thank you for your time with us and for a successful chairing of the 2016 NBA Conference.
LAMIKANRA, SAN: You are welcome.
-Advertisement-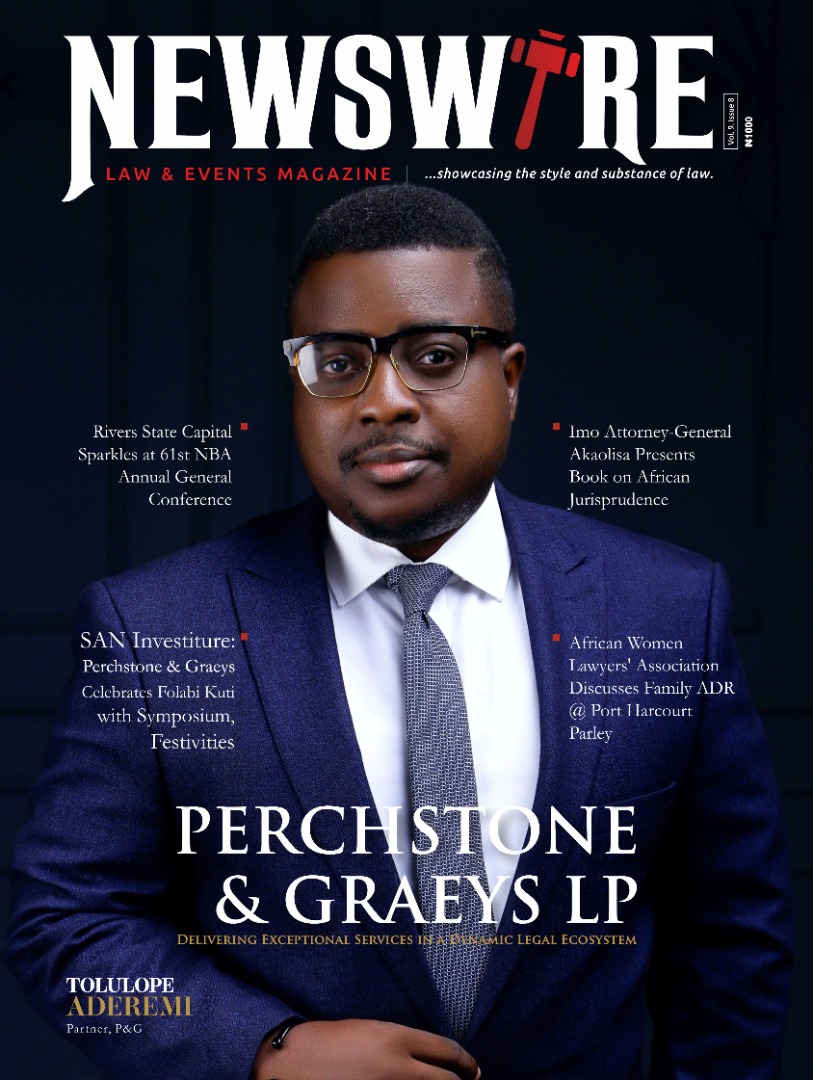 Newswire Law and Events Magazine is Out. It's a collector's item. Get one - or two,or more - for yourself and loved ones.
Do you want to be heard, your events covered, your articles published, or need to advertise your products and services on our

Blog

and

Magazine,

reach out to us at

Newswire Law and Events,

you will be glad you did. For more details about our services,

please call:

08039218044, 09070309355. Email: newswiremagazine@yahoo.co.uk