Advert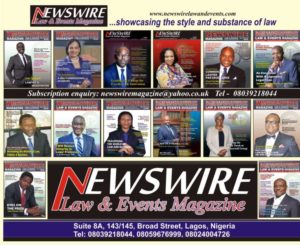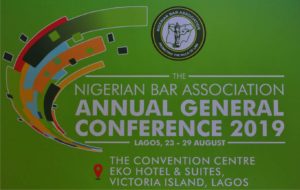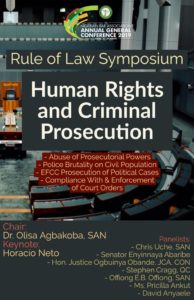 ---
Oge Sasegbon – Preserving the Memory & Legacy of a Great Legal Mind
In the quest to keep alive the memory and preserve the legacy of the late legal maestro, Deji Sasegboon, SAN, perhaps nobody has been more passionate than his widow, Mrs .Oge Sasegbon and members of her team. She has recently come out with the publication of the late legal luminary's final work. Herself a lawyer (with qualifications from the then-University of Ife) and a public servant, she was a tower of strength throughout her husband's illustrious and eventful life-journey and professional odyssey. The new book, 'Sasegbon's Judicial Dictionary of Nigerian Law' (also known by its acronym, SJD) is slated for  formal launch on the sidelines of the 2019 Annual General Conference of the Nigerian Bar Association in Lagos.
Amidst the preparations for the epochal event, Mrs. Oge Sasegbon sat down with NEWSWIRE Law and Events magazine for a discussion on the book, as well as the character and impact of the great mind called Deji Sasegbon, SAN.
Excerpts:
NEWSWIRE: Please tell us a bit about your background – family, education, etc.
SASEGBON: I'm from Rivers State, the first of 5 children of Professor Emeritus Otonti and Mrs. Pamela Nduka. I studied law at the University of Ife (now Obafemi Awolowo University) and spent 20 odd years as a State Counsel in the Federal Ministry of Justice. I retired from there as an Assistant Director in 2004.
Why did you choose to study law? Was it your ambition to be a lawyer all along – or was there some pressure?
To be honest I've always had an interest in anything medical or health-related. However, I had an intense dislike for physics, and back in those days you needed to pass physics in addition to chemistry and biology to study medicine – so that was the end of that! Let's just say I was persuaded by my father that law would suit my personality; perhaps I argued a lot!
How did you meet your husband? What endeared him to you – was the fact that you were both lawyers an added attraction?
We met as undergraduates at the University of Ife. I would say from the onset I was attracted to his intellect. He was a walking, breathing encyclopedia with a voracious appetite for knowledge. He could speak about any subject matter on both global and national levels; politics, history, culture, science, art, just anything,except mathematics and French! He was at the same time full of humour, adventurous and extremely unpretentious: a very humble and caring person which he clearly inherited from his loving mother, Mrs. Taiwo Sasegbon.
What influence would you say you both had on each other's career path – for example, the move from public service to private practice?
Deji had a very clear vision and knew from the onset that his practice and foray into publishing would take up a lot of his personal time. We agreed that for the sake of our children's upbringing it would be best for me to stay in the public sector with more controlled and shorter working hours, to give the children the attention and monitoring they required. With that assurance Deji was able to devote himself to his two passions, litigation and creating his own unique legal publications. I'd add that his late father, Dr. A. O. Sasegbon, though a medical doctor, had a great deal of influence in teaching him, through life experience, to always think outside the box, to persevere and to constantly challenge himself.
Tell us a bit of your husband's practice. What was his experience, i.e. what were his early challenges, and how did he surmount them?
Deji was a very generous and soft-hearted person, almost to a fault. He took on so many briefs on goodwill. His commitment to seeing things through and giving his all, no matter the circumstance, was one of his greatest attributes, both in legal practice and publishing.
What were the highlights of his practice, in terms of big breaks and other opportunities, and how was he able to maximize them?
Apart from his vibrant legal practice, his publishing firm DSC Publications was his master stroke! With his vivid imagination, high intelligence and a work ethic beyond belief, he was able to achieve his ultimate goal; to make the practice of law much simpler and at the same time more effective. Almost every legal professional in the judicial, public or private legal, or corporate sectors, has, or at least strives to have, his publications. His crowning achievement was the publication of Nigeria's first and only Legal Encyclopedia: SASEGBON'S LAWS OF NIGERIA (SLN) in 30 volumes. This took him and his team of researchers more than 13 years to complete. He went on to conceive and until his tragic passing, worked on a comprehensive judicial dictionary of words and phrases, (SASEGBON'S JUDICIAL DICTIONARY in 7 volumes), again a first in Nigeria in terms of its scope and content.
Your husband took a special interest in the scholarship (or academic) side of the law – with his writings, his publishing company, and so forth. Was that an area of interest for you at the beginning – or was it something you were only later drawn into by association?
My involvement with his publishing from the inception of DSC Publications in 1987 was part-time as I had a full-time job at the FMJ as well as the home front to take care of. In the ensuing years I gave birth to our 4 children and bringing them up was my priority. I was though, his number one sounding board and greatest critic… We'd examine his ideas, fine-tuning the concepts and planning strategies to cope with the man-hours and the huge financial burdens such projects entailed. I was his greatest critic but more than that his greatest admirer. The pride and gratitude of myself, our children and our families for his achievements, can't be quantified.
The passing of Deji Sasegbon, SAN, was, of course, a great loss to the legal profession in these parts. On a personal note, though, what change has his passing brought about in your life and that of your family? What do you remember the most about him – as a husband, father and friend?
I'd prefer to keep our emotions private. His presence was impossible to ignore in every sense of the word, a gentle giant with a huge caring and loving heart, always making us and everyone around him laugh…. he had that gift to the very end. Our memories of family life are irreplaceable and very precious. They help us a great deal to cope with his absence in our lives.
Thanks to you and your team of editors at the publishing house, his last work is due to be published and launched soon. What are your expectations concerning this publication? What do you hope to achieve?
First and foremost, we could not let Deji's last, very significant and again, ground-breaking work remain unpublished. He put so much into this work as he did with all his publications and we owed it to his memory to ensure that it came to light. I regard it as his last 'goodbye' to the world of legal publishing and it is indeed a GRAND goodbye. It is in a class of its own as a judicial dictionary. For us it serves as a memorial of him as a very special person and a testament to his unique and great mind.
As his wife and companion of many years, as well as a professional colleague of your husband's, what would you say is his most enduring legacy – to legal education and scholarship, to the profession and to society as a whole? 
Deji certainly pushed the boundaries for the practice of law in Nigeria today, particularly after the publication of his Legal Encyclopedia (SLN). He was constantly stopped in public by lawyers thanking him profusely for making the task of preparing legal briefs so much less arduous and time-consuming. In my view he changed the face of legal scholarship and particularly the practice of law, with SLN. Here is a compendium that enables the reader to, in a matter of minutes, source answers to legal questions in what would otherwise have taken hours if not days of research. I believe that his achievements encouraged others to take on the mantle of legal education through publications with greater vigour. In the process one would hope that his publications are helping to improve the level of legal scholarship and knowledge of law not just amongst members of the legal profession but more importantly those coming after them; the students of law. One of Deji's great attributes was his commitment to teaching junior lawyers to become better than even himself. In his own practice it was an integral part of his mission.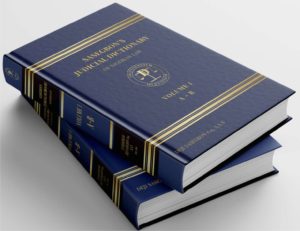 What is your expectation of the book launch at the forthcoming NBA AGC in Lagos?
That the public will once again have access to Deji's incomparable vision: A Judicial Dictionary that is second to none in Nigeria. I'm not saying this as his wife but as a person who recognizes an inimitable achievement. With the greatest humility as that was the essence of Deji, I would assume that the legal profession will recognize just how great this loss of him really is.
As we all know that this was his last work before his demise, after the book launch, are you considering a take-up from where your husband stopped? Or probably go into other area of business?
To put it mildly, Deji is a really hard act to follow! The Editorial team headed by Mr. Ehi Esoimeme and I, are trying our best to make sure that his legacy does not pass away. There are several options we are considering, particularly with the fast-developing digital space in the world and in Nigeria also.
How do you want him to be remembered?
For who he was; a consummate, exceptional, imaginative, remarkable person and one of the greatest Nigerian Legal Publishers of our time……
And for what he did; giving the Legal Profession one of the greatest gifts they could ever hope for: Research tools to make the practice and knowledge of law far more straightforward and enjoyable than ever.
NEWSWIRE: Thank you so much for your time, Madam.
SASEGBON: You're welcome.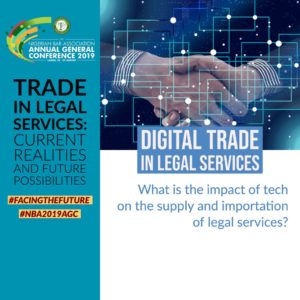 ---
Newswire, we present the world of law and the issues that engage them.

This edition is yet again,  'Mind-blowing'.

Go get your copy(ies) Now!

Do you need to be heard? Or your articles published? Send your views, messages, articles or press release to: newswiremagazine@yahoo.co.uk  >>> We can cover your (LAW) events at the first Call: 08039218044, 08024004726