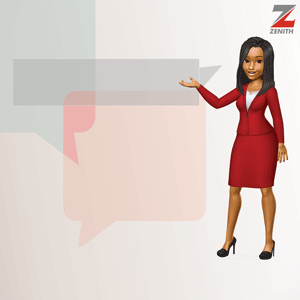 Nta Ekpiken, who is a frontline candidate for the office of Secretary of NBA Lagos Branch in the elections scheduled to come up in less than 72 hours, has responded to a petition filed against her by her opponent, Shola Abiloye who is seeking to have Nta disqualified.
Recall that Shola had over the weekend submitted a petition against Nta to the Electoral Committee seeking to have Nta disqualified for sending letters to some members of NBA Lagos Branch to notify them of the intention to run for the office. Many commentators have described Shola's move as insincere, hypocritical and lacking in sportsmanship.
In Nta's response to the petition filed against her, Nta maintained, among other arguments, that the mischief which the drafters of the NBA Constitution sought to prohibit is a "monetization" of the NBA elections and to discourage the use of money and other resources to induce voters. She concluded that the Uniform By-Laws do not prohibit, and could not have been intended to prohibit, the distribution of letters which merely serve informative purposes.
-Advertisement-
For more details about Newswire Law&Events Magazine, kindly reach out to us on 08039218044, 09070309355. Email: newswiremagazine@yahoo.co.uk. You will be glad you did
As if spooked by Shola's first salvo, Nta in her response to the petition, cross-petitioned against her opponent on the ground that Shola brazenly contravened section 15(8) of the Uniform By-Laws 2015 by distributing a branded souvenir and gifts to members of the NBA Lagos Branch at a wedding which took place at Surulere Lagos and also shared jotters branded in his name at another wedding where the couple are members of the branch. She invited the Electoral Committee to view the distribution of gifts and souvenirs to members as an inducement for votes and apply the lawful sanction.

Read her response below:

Nta Essien Ekpiken
310B Badagry Way Dolphin Estate, Ikoyi, Lagos
08107251119

26 June 2021

The Chairman

NBA Lagos Branch Electoral Committee
Lagos

Attention: Mr. Olawale Akoni, SAN

Dear Learned Silk,

RE: NOTICE OF PETITION AGAINST MS. NTA EKPIKEN

I refer to the above subject and the email received from the NBA Lagos Branch Electoral Committee on Friday 25 June 2021 by 9.27 pm advising me of the receipt of a Petition from my learned friend and co-contestant, Mr. Olushola Abiloye, and requesting me to react to the Petition within 24 hours. For the reasons contained below, I consider the Petition from my learned friend extraordinary and urge the Electoral Committee to dismiss same for lacking in merit as I have not contravened provisions of the NBA Uniform Bye-Laws 2015 in any manner. My learned friend took umbrage with a letter credited to me where I reportedly solicited the support of the members of the Branch at the polls. My learned friend and co-contestant contended that I have, by the letter, contravened the provisions of the NBA Uniform Bye-Laws 2015. In making the contention, he referenced, the provision of section 15(8) thereof.

The said section 15(8) provides as follows:

"The publication, printing, or distribution of any campaign material, gifts, or any form of souvenir whatsoever by any candidate or his supporter(s) is hereby prohibited and any candidate who contravenes this provision shall be disqualified from being voted for."
Mr. Chairman it is, with respect, impossible to ignore the hypocritical nature of the Petition from my learned friend and co-contestant by reason of the fact that my learned friend and co-contestant has in recent past sent out an almost identically worded communication to the members of the Branch and also asked for the support of the members. I respectfully refer the Committee to the email of 4th June 2021 with the title, "A Fit for Purpose Secretariat" sent from the email address of my learned friend and co-contestant, shola.abiloye@sgsolicitors.com.

A copy of the email attached to this response for ease of reference. It is my contention that the circulation of the email from my learned friend and co-contestant does not detract from the fact that it was published or distributed, by reason only of the fact that it was not printed. I did not see the need to send a Petition because I did not believe that what he circulated amounts to a "campaign material" within the meaning of the Uniform Bye-Laws 2015. I dare say that in 2021, an email is even a more efficient means of distribution than physical delivery. In the same way that I do not believe that the Letter at issue amounts to the publication, printing, or distribution of campaign material.

Mr. Chairman, in deciding on the merit (or lack of it) of the Petition, it is pertinent to state that there is nothing in the Letter that is different from the content of the Manifesto and Profile that has been submitted to the Electoral Committee. Just like my learned friend and co-contestant, the Letter merely referenced the Manifesto and Profile and/or incorporated them into the Letter. The Letter cannot be considered as a campaign material or gift or souvenir such as the one circulated at a wedding by a candidate today.

Secondly, the Petition calls for the interpretation of the phrase, "The publication, printing, or distribution of any campaign material, gifts or any form of souvenir whatsoever." There are under Nigerian law, a number of principles that guide the
interpretation of statutes or constitutional provisions. One of such rules is the ejusdem generis a principle, which is to the effect that where a general word follows specific words in a statutory enumeration, the general word is construed to embrace only objects similar in nature to those objects enumerated by the preceding specific words. It is my contention that the phrase, "campaign material, gifts or any form of souvenir whatsoever" means that what is prohibited is something
related to gift or souvenir.

Another known principle in statutory or constitutional interpretation is the mischief rule which mandates the tribunal to look at the intendment behind the interpretation of a statute and to interpret the provision in a way that suppresses the mischief sought to be corrected and advance the remedy. It is my contention that the mischief that the constitution drafters sought to prohibit is the 'monetization' of NBA election and to discourage the use of money and other resources to induce voters, hence the prohibition of gifts or souvenirs. I further contend and urge the Committee to conclude, that the Constitution did not prohibit the circulation of emails or letters that do anything other than to restate the contents of a candidate's Manifesto and Profile.

Surely it could also not have been the intention of the constitution draftsmen to restrict the Constitutional right to freedom of expression by candidates at the NBA election. A contrary ruling ends in the absurd situation where all candidates are disqualified for simply stating their preparedness and qualification to hold office and/or for exercising a constitutional right. We urge the Committee to avoid this absurd conclusion.

Lastly, and perhaps more importantly, is the rule of interpretation of statutory provisions that affect individual rights must be interpreted strictly and in favour of the person whose rights are likely to be affected. This is more widely known in its Latin iteration, 'fortissime contra preferentes.' Mr. Chairman, the Uniform Bye-Laws do not prohibit the printing and distribution of Letters which merely serve informative purposes. All the Letter at issue did, was to restate my qualification to contest the
election, just like the email from my learned friend and co-contestant did.

Nothing more, nothing less. While thanking the Committee for the wonderful job that it is doing, may I humbly state
that we are almost at the end of this journey and what the electorate requires is a fair contest where all candidates are allowed to make their case? I am confident that is what my learned friend and co-contestant also believe in. In this circumstance, I urge the Committee to dismiss the Petition.

Cross-Petition Without prejudice to the above, and for the benefit of completeness, I hereby present the following Cross-Petition against Mr. Olushola Abiloye and pray the Committee to immediately impose the lawful sanction on him for contravening section 15(8) of the Uniform Bye-Laws 2015.

My learned friend and co-contestant brazenly breached section 15(8) of the Uniform Bye-Laws 2015 by distributing a branded souvenir and gift to members of the NBA Lagos Branch at the wedding of Sandra Al-Krumeh which took place on 26 June 2021
at The Assemblies of God Church, 111 Clegg Street, Ojuelegba, Surulere, Lagos State. I have attached to this email a photograph of the branded souvenir for ease of reference and will be available to provide to the Committee if required, the primary evidence of the contravention.

It is also pertinent to note that there are scores of members of the Branch at the wedding and they were each handed a bottle of the branded souvenir. I urge the Committee to consider the above a clear contravention of section 15(8) of the Uniform Bye-Laws 2015 and to impose the lawful sanction on him.

Secondly, as I noted above, I do not believe that the Letter, subject of Mr. Abiloye's Petition amounts to a contravention of section 15(8) of the Uniform Bye-Laws 2015.

However, my learned friend and co-contestant have by his Petition made it clear that his email of 4th June 2021 with the title, "A Fit for Purpose Secretariat" sent from the email address of my learned friend and co-contestant, shola.abiloye@sgsolicitors.com contravenes section 15(8) of the Uniform Bye-Laws 2015. Consequently, I urge the Committee to apply the rule of admission against interest and impose the lawful sanction on him for contravening section 15(8) of the Uniform Bye-Laws 2015.

Yours faithfully,

NTA EKPIKEN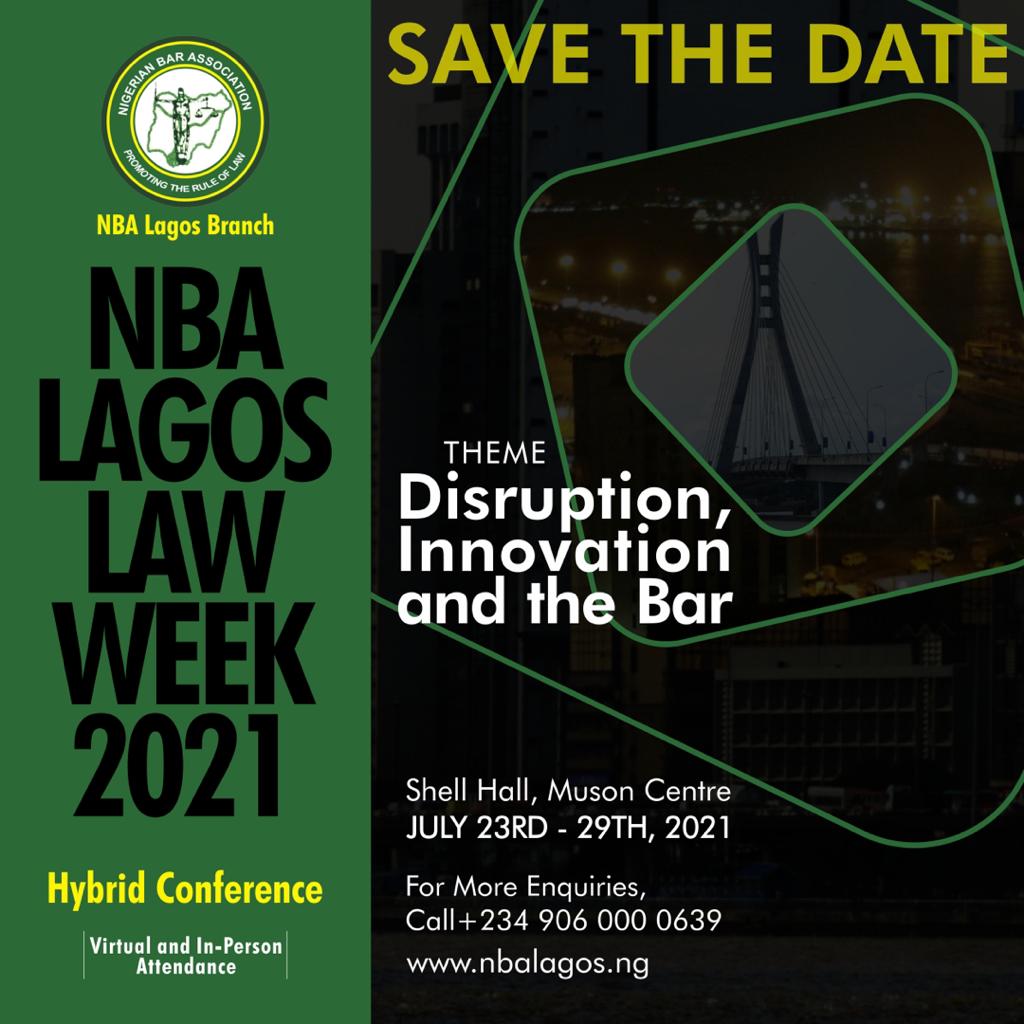 Do you want to be heard, your events covered, your articles published, or need to advertise your products and services on our

Blog

and

Magazine,

reach out to us at

Newswire Law and Events,

you will be glad you did. For more details about our services,

please call:

08039218044, 09070309355. Email: newswiremagazine@yahoo.co.uk