NIGERIA: A PARABLE FROM MY FATHER – By Austin Inyang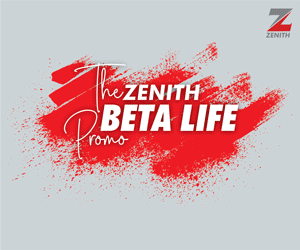 A cat lives in a palace. Part of its job is to catch mice. He lives on that, as well as on the goodies he gets from the kitchen and the royal table.
Mike Igbokwe SAN Collections Now Available for purchase ~• For enquiries and Details, Call Winifred Tayo-Oyetibo on 08177770462 or +234(01) 4620907, 4620807 Ext. 122 ~•• CLICK VIDEO Below.
—————————————————-
One day, the King suddenly announces that he will install mousetraps in the palace. The cat is sad. He loves catching mice. What is he going to do now? He decides to enlist the support of other animals to help him appeal to the King to change his mind. First he approaches the cock, then the ram, and then the bull. Each of these animals gives him the same answer: Look, I don't eat mice, so how is that my problem? Maybe you should change your diet and stop eating mice.
The cat gives up; and the King installs his traps.
A few days later, a python chases a mouse into the King's daughter's bedroom. The trap smashes the snake's head and severely injures it. You know what they say about a snake that is bruised, but not killed. The enraged snake curls behind the bedroom door, waiting for whom to visit its wrath on. Soon, the princess opens the door and steps into her room. She is bitten by the snake, and soon dies.
The distraught King orders a feast for his daughter's funeral. First the cock, then the ram and the bull are caught and tied up, waiting to be slaughtered for the feast. The cat, passing by, sees them and asks them why they are tied up.
"A mousetrap injured a snake, and in its anger, the snake killed the princess," each animal informs him in a voice full of woe.
"But what has that got to do with YOU?" the cat asks. "I thought you said it didn't concern you!"
Nigeria's so-called leaders have over the years neglected the small things that affect the people, because they can always travel out and enjoy the things other people's ingenuity has put in place. The suffering of the people does not concern them. But one day, one day, IT WILL CONCERN THEM.