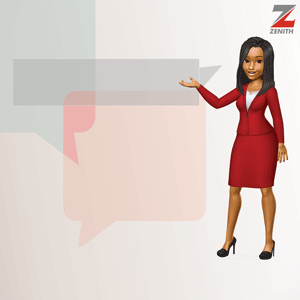 The Nigerian Bar Association Section on Public Interest and Development Law (NBA- SPIDEL) observes with dismay some infractions that are perpetrated by the security agencies against legal practitioners in the conduct of their professional duties to their clients.
The maltreatment ranges from brutalization of lawyers to denial of the use of their communication gadgets as well as arbitrary transfer of cases to the headquarters in Abuja even when all the parties reside outside Abuja.
On the issue of harassment and brutalization of lawyers while carrying out their professional duties, it is now notorious that all the security agencies in Nigeria have an infamous record of human rights abuses and brutality against the citizens whenever they are suspected of committing any crime. It bears stating that some of these alleged crimes stem from unreasonable and unfounded suspicions.
-Advertisement-
For more details about Newswire Law&Events Magazine, kindly reach out to us on 08039218044, 09070309355. Email: newswiremagazine@yahoo.co.uk. You will be glad you did
It is clearly illegal for an agency that is charged with investigating a matter and collating evidence to turn itself into the accuser, prosecutor and judge. What is more appalling is that a lawyer can quickly transmute from merely representing his client to being labeled an accused person by the security agents, leading to brutalization, harassment, unlawful arrest and detention.
Section 35(2) of the 1999 Constitution (as amended) provides that any person who is arrested or detained shall have a right to remain silent or avoid answering any question until after consultation with a legal practitioner or any other person of his choice. Section 6(2) of the Administration of Criminal Justice Act 2015 provides that an officer or any person making an arrest shall inform the suspect of his right to remain silent or avoid answering any question until after consultation with a legal practitioner or any other person of his own choice.
The 1999 Constitution clearly provides that the accused person shall have a right to consult a legal practitioner of his choice before making, endorsing or writing any statement, or answering any question put to him after arrest. The import of the above is that under the extant Nigerian laws, every accused person is entitled to a lawyer of his choice for legal representation.
It is therefore shocking that a country with such explicit and copious legal regime is noted for brutalization and harassment of lawyers who are a very important group of stakeholders in criminal justice administration in Nigeria. The number of lawyers who have been wrongly arrested, detained, brutalized, harassed and disgraced are too many to chronicle. More recently however, some of these victims include Mr. Justin Gbagir, NBA Makurdi Branch Chairman who was grievously assaulted by operatives of the Economic and Financial Crimes Commission (EFCC), Makurdi Zonal Commander in Benue State; Mr. Shamsudden Musa who was detained for 105 days by the police in Abuja, and Mr. Ozunye Nsirim who was detained and charged to court by the Rivers State Police Command for defending his client.
It is trite that many lawyers who were assaulted and harassed by the security agencies over the years had suffered in silence, given that their cases did not attract the desired attention.
We strongly deprecate these infractions by Nigeria's security agencies. In addressing this issue frontally, the NBA-SPIDEL shall urgently convene a parley with all heads of security agencies in Nigeria to enable each stakeholder in the justice system adequately understand its role and responsibility in criminal justice administration.
The illegal practice of compelling lawyers to drop their telephone handsets before accessing the premises of the security agencies is yet another misnomer in lawyers' interface with security agencies. This practice has no legal backing. Most importantly, the reason advanced for the unconventional practice is not only laughable but illogical. What is the dire security implication of allowing a Nigerian citizen to use his telephone in a police, EFCC or DSS office? Simply, there is none!
It is equally curious that the security operatives gleefully use their telephone gadgets in their offices but are eager to deprive other citizens of the same right merely because they are compelled to visit these security entities. What is more, in some instances, discriminatory and arbitrary discretion is exercised by the security operatives by allowing privileged Nigerians to access their premises with their telephone handsets.
Need we inform the security agencies that communication gadgets have become indispensable in a Digital Age, such that many lawyers cannot effectively represent their clients without access to their virtual offices domiciled in their telephone handsets. It has become more compelling to align with the dominant view that this unacceptable practice of divesting lawyers of a key tool in the representation of their clients is solely designed to shield security agencies from any spotlight on the malpractices that pervade their operations such as torture, bribery and harassment. Given that this practice has no legal backing whatsoever, it is our own firm view that it is an infraction of the fundamental rights of the citizens and must be abolished immediately. To do otherwise amounts to deprivation of the constitutional right to own property, right to receive and impart information, and freedom from discrimination among others.
Another issue that requires adequate and urgent attention is the indiscriminate transfer of almost every criminal case to the headquarters of the security agencies in Abuja. Perhaps the security agencies need to be reminded of the all-important issue of jurisdiction in administration of criminal justice. Section 12A of the Criminal Code and Section 4(2) (b) of the Penal Code are the relevant provisions on territorial jurisdiction. Section 504 of the Criminal Code Act 1990 states that "For the purpose of giving jurisdiction under this chapter, every offence shall be deemed to have been committed and every cause of complaint to have arisen either in the District in which the same actually was committed or arose or in any District in which the offender or person complained against may be found".
The position of the law in Nigeria is that an offence committed in Lagos cannot be tried in Abuja no matter the gravity of the offence. The pervading practice by the offices of the Inspector General of Police, Chairman of EFCC or Director-General of the DSS of arresting or inviting every accused person to Abuja over offences allegedly committed outside Abuja is not only illegal but unreasonable. Such invitations occasion untold cost and hardships on citizens, moreso as the investigations occasionally become fruitless.
It is our firm view that this practice is illegal, absurd, reckless, harsh and condemnable. There is no reason why suspects cannot be investigated in the domain where the offence is alleged to have been committed. The leadership of the security agencies must not allow influential citizens to arm-twist them into intimidating hapless suspects and dragging them to Abuja at their whims and caprices.
We call on the heads of the security agencies to immediately end this unwholesome practice, moreso given that these entities have both state and zonal offices that are being funded to investigate cases. Additionally, the impression perhaps unwittingly being promoted by this illegal practice that officers in the Abuja headquarters are a special breed occasions grievous harm to morale among the rank and file across these agencies. More importantly, it bears repeating that offences tried and convictions secured outside jurisdiction are pyrrhic victories that are bound to be set aside by the appellate courts for lack of territorial jurisdiction.
We therefore demand that every offence which is alleged to have been committed in any state should be investigated and tried within the jurisdiction where it occurs.
The Nigerian Bar Association is a key partner in the administration of justice. It remains in the forefront of helping citizens to understand the operation of our laws while partnering with all major stakeholders in order to achieve seamless administration of criminal justice that is beneficial to the citizens.
To fully actualise this, NBA-SPIDEL solicits the understanding of all major stakeholders in order to achieve international best practice especially in criminal justice administration. This will position Nigeria as a country where the rule of law and the rights of the citizens are accorded primacy. This is a responsibility that no stakeholder in the criminal justice system must shirk.
Signed._____________
Dr. MONDAY O. UBANI
Chairman, NBA-SPIDEL
Do you want to be heard, your events covered, your articles published, or need to advertise your products and services on our

Blog

and

Magazine,

reach out to us at

Newswire Law and Events,

you will be glad you did. For more details about our services,

please call:

08039218044, 09070309355. Email: newswiremagazine@yahoo.co.uk