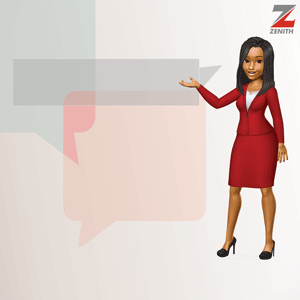 PROTOCOLS
My Lord, the Chief Justice of Nigeria, Hon. Justice Olukayode Ariwoola
The Keynote Speaker, Hon. Justice Inyang Okoro, Justice of the Supreme Court
Hon. Justice B. B. Kanyip (Ph.D), the President of the National Industrial Court of Nigeria
The Representative of the Attorney General of the Federation and Minister of Justice, Mallam Abubakar Malami SAN
All Heads and Judges of courts here present
Learned Senior Advocates of Nigeria
Our Special Guests of Honour
Our Esteemed Guests
Senior Colleagues
Learned friends
Members of the Press
Ladies and gentlemen
It gives me great pleasure to, on behalf of all members of Council and Executive Committee of NBA-SPIDEL, welcome you all to this conference put together to fulfil our mandate of having our Annual Conference in 2022 as a Section of the Nigerian Bar Association.
-Advertisement-
For more details about Newswire Law&Events Magazine, kindly reach out to us on 08039218044, 09070309355. Email: newswiremagazine@yahoo.co.uk. You will be glad you did
Most significantly, this conference is being held as the last conference by any NBA Section to herald the exit of the most efficient and resourceful leadership ever seen in NBA's recent history. Talking about NBA President, Mr. Olumide Akpata's leadership is a topic for another day. Hopefully, this will be accomplished gloriously at the forthcoming Annual General Conference in Lagos later in the month.
We are holding this conference in Abuja today due to the unfortunate incident that happened in Sokoto, our original choice State for the 2022 Annual Conference. When it became apparent that the security concerns in the State had not fully abated as to secure full attendance by delegates and stakeholders, the leadership of the Bar took a most painful but logical decision to postpone the conference.
Since the postponement, strident efforts by NBA-SPIDEL to secure firm assurances from key stakeholders to still hold the Annual Conference in Sokoto in an atmosphere of peace and tranquility did not yield much fruit. We were therefore left with no other choice than to hold the conference in Abuja prior to the exit of the Akpata Administration which has supported NBA-SPIDEL perhaps more than any other administration in recent times. It also became apparent after a painstaking review that the only available dates were August 3-5, 2022, just before the big one, the Annual General Conference taking place in Lagos (Eko for Show).
NBA-SPIDEL carefully chose the theme, "The Undermining of Judicial Authority in Democracy." You will agree with me that the third arm of the government, the Judiciary has not been well treated by the other arms in terms of obeying the judgements and orders of our courts, provision of basic facilities for efficient discharge of judicial functions as well as taking care of the welfare of judicial officers generally. It is safe to say that the judiciary has remained a poor cousin, a weeping and aggrieved sibling in a relationship of three brothers of equal age and status. This is very unfair.
At this conference, we shall especially examine topics that concern our judiciary generally including "Disobedience to Court Orders and the Slide to State of Anarchy," "Strengthening Judicial Authority in a Democracy through Effective and Sustainable Strategies," and "The Impediments to Seamless Execution of Court Orders in Nigeria – Any Way Out?" We have carefully chosen an array of speakers to deal with these topics. Let me assure you that with the calibre of Speakers assembled here for these two days, we are in for an intellectual feast.
This conference is also dedicated to the outgoing President of the Bar, Mr. Olumide Akpata who has shown tremendous support to our Section. Our last Town Hall Meeting on "Justiciability of Fundamental Objectives and Directive Principles of State Policy" was solely sponsored by the NBA under his leadership. He and his team saw the public interest need to deepen the conversation and elevate the elaborate socio-economic rights in Chapter Two of 1999 Constitution (as Amended) to mere decorative provisions. I dare say that the recommendations from that Town Hall Meeting will push the frontiers of Chapter Two rights in the coming months and years.
Mr. Akpata encouraged the Section to organise a Virtual Conference which thoroughly x-rayed the dangers of ex-parte orders procured through forum shopping and often times in courts without territorial jurisdiction. Again, the forum of eminent jurists – including a retired Supreme Court Justice – proffered solutions to nip the unwholesome and very dangerous practice in the bud. Over two thousand lawyers and justice sector stakeholders participated in that conference.
Mr. Akpata followed this up with investigating the curious ex-parte orders and those allegedly engaged in their procurement. In an unprecedented move, the Akpata Administration levied petitions at the Legal Practitioners Disciplinary Committee (LPDC) against lawyers who are alleged to be complicit in the matter, including a Senior Advocate of Nigeria (SAN).
The singular act of the President that got the whole world to believe that NBA has become the "Voltron," the defender of the Universe was his leadership's vigorous intervention in the embarrassing invasion of the residence of now Retired Justice Mary Peter-Odili of Nigeria's Supreme Court.
The prompt intervention of the NBA leadership under Mr. Akpata was deeply appreciated by Justice Mary Peter-Odili, the entire judiciary and Nigerians at large. The interventionist measures were proactive, timely and sent a warning signal that never again shall NBA sit on the fence and allow this all-important third arm of government to be destroyed by politicians or by anybody for that matter. The report of the Special Investigator, incidentally my humble self, is out and its recommendations for reforms are in the public space.
Mr. Akpata has shown courage, resourcefulness and an uncommon leadership in every sphere of NBA administration. He revamped our infrastructure, our work tools, lawyers' remuneration, our healthcare, boosted our insurance package, overhauled our Continuing Legal Education, fostered Bar-Bench relations, and gave proper direction to our NEC meetings. He boosted relationships between branches and the national office, institutionalized the Secretariat, and ultimately became a voice for the helpless and voiceless Nigerian. Mr. Akpata spoke for the Bar and for all!
Gentlemen, it will not be out of place to ask that this great association etches it on record that the NBA President, Mr. Olumide Akpata has shown an uncommon desire to institutionalize NBA. The most recent undertaking is the remodelling of one of the assets of NBA lying idly before now to serve as Secretariats for NBA-ICLE and NBA Human Rights Institute. These two Institutes captures what the NBA stands for: welfare and capacity building for our members and a platform for advancement of social justice and human rights. By the President's leadership by example, decisiveness and discipline of execution, to untiring support for the organs of NBA, he has demonstrated that a stronger and united NBA is what we all need and deserves. The attitude of the President and other National Officers in my opinion, is what the incoming administration must upheld and take it several notches higher. NBA must take it's role as a stakeholder in the Nigeria process very seriously and efforts to achieve that position must be continuously interrogated and of course, should be without rancour.
Olu was bold, courageous, innovative and outstanding. At all times, he spoke truth to power. Gentlemen, let us rise and give Olu Akpata, the outgoing NBA President, a standing ovation!
We must also applaud the Executive Members of NBA who gave him all the support and enabled him to give NBA a new direction and reckoning. With their support and collective wisdom, much has without doubt been achieved. It has been a near crisis-free administration. We believe that in a matter of days when this administration finally winds up, the atmosphere of peace and tranquility that hitherto pervaded the Akpata regime will remain a permanent feature in NBA leadership.
Ladies and gentlemen, this conference provides the constituency with the last opportunity to address issues that touch on development and public interest before the Annual General Conference. We promise to make this a memorable event. The delegates who attended the cocktail last night will attest to its uniqueness. We were hosted by the President of the National Industrial Court of Nigeria, Hon. Justice of B. B. Kanyip (Ph.D). The choice drinks and a variety of edibles were just a taste of what we have in store for the delegates and our Resource Persons at this Conference.
The intellectual feast for today is about to begin. We are ready for today and tomorrow. A unique partnership with Law Pavilion on a very important App that will be of interest to the citizens will be launched tomorrow before the close of the Conference. Do not miss that session. The National Human Rights Commission has a presentation, too. It promises to be refreshing.
Curtains will be drawn on the Conference with a Dinner to be chaired by Rt. Hon. Chibudom Nwuche, the former Speaker of the Federal House of Representatives. For our delegates and guests, we enjoin you to join us in the sumptuous dinner. It promises to be mouth-watering.
I dare say that NBA-SPIDEL has come of age. Anyone that is not a member of NBA-SPIDEL needs to have a change of heart in order to make heaven. The aroma that public interest and development law attracts is too sweet for any discerning lawyer in this century to ignore. The world is in dire need of more public interest lawyers in order to secure our fundamental liberties.
For our valued members who desire to form the leadership cadre at the branch level, you are please required to submit your names to our Publicity Secretary, Mr. Godfrey Echeho. You shall be contacted and informed of your approval as leaders in the various branches after a review by the NBA-SPIDEL Executive Committee.
It is my undiluted pleasure, ladies and gentlemen, to welcome you all to the NBA-SPIDEL Annual Conference, Abuja 2022.
God bless you.
Dr. MONDAY O. UBANI
Chairman, NBA-SPIDEL
Do you want to be heard, your events covered, your articles published, or need to advertise your products and services on our

Blog

and

Magazine,

reach out to us at

Newswire Law and Events,

you will be glad you did. For more details about our services,

please call:

08039218044, 09070309355. Email: newswiremagazine@yahoo.co.uk