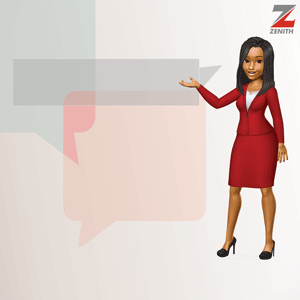 The Special Adviser Media and Publicity to President Muhammdu Buhari, Femi Adesina has revealed how he has been surviving admist scarcity of new naira notes in the country.
Adesina who in his article titled: "Living on shoestring budget", published on Thursday noted that he has been spending the sum of twenty thousand naira, (N20,000) for one week.
Adesina told Nigerians not to take laws into their hands, noting that with time naira will be surplus in the country.
Bellow is the article:
LIVING ON SHOESTRING BUDGET
"We left Abuja on January 23, on a journey that would take us to Bauchi, Lagos, Senegal, Katsina, Kano, and Jigawa States. Return date was January 31, in the evening hours.
Since January 31 was then the terminal date for key denominations of the naira to be legal tender, I didn't want to be like the unwise cripple, who had been told that war was approaching, but who stayed put in the same spot. So I parked everything I had, every dime, and sent it to the bank. I didn't want my modest funds to become something fit only for the museum.
The Central Bank of Nigeria (CBN) later secured a ten days extension of the deadline from President Muhammadu Buhari, which has now been further extended by a Supreme Court ruling. But it has not changed the fact that I've been spending the sum of N20,000 for one week, and I'm still spending it. Shoestring budget? Yes, you are right. That's what it is.
Major part of our Duty Tour Allowance (DTA) had been paid in old currency, so I'd deposited it in my bank right in Katsina. I returned to Abuja, almost in tabula rasa. Empty. I thought it was just a matter of going to my bank, and getting new currency notes. Whosai! Too optimistic.
For three days, I operated with just the N6,000 I had in my pocket. By Friday, it had shrunk to N2, 500.00. What a huge war chest!
You, a Special Adviser to President of the most populous country in Africa! Are you for real? Just N2,500.00? Well, those in government itch as well, and scratch as hard. That is what some people don't know. The hen sweats, but its feathers make the sweat indiscernible. There was I, on a Friday, worth only N2, 500.00 in new notes, both home and abroad.
I called my banker, told him my plight, and he first laughed as if laughter was going out of fashion. After seeing that I was serious, he said the best he could do was get N20,000.00 for me, through the Automated Teller Machine (ATM), which was his own entitlement for the day. Well, beggars can't be choosers, and half bread, as they say, is better than none. I sent my driver to collect the money, and promptly cancelled all the engagements I had lined up for the weekend. When you stay in your house, watching football and making yourself happy, you need not spend much money, if at all.
But the first challenge had to be confronted. The car tank was almost at empty. It would take about N15,000.00 to fill it up. What to do? Buy N8,000.00 worth of fuel, which gave a half tank. We are making progress. And the remaining N12,000.00, one held in a tight fist. Not even an ant could touch it.
Fortunately, my dear late mother was an Ijebu woman. And people from Ijebu are said to be thrifty, and know how to operate on shoestring budgets. I had part of that blood running through my veins.
From Friday till the following Wednesday, I became very gentle, (by force) stretching N12,000.00 as far as I could. Fortunately, there was enough food at home. If there wasn't, I would drink garri and groundnuts. And why not? That was what the times called for. Pragmatism. No pain, no gain. It was my own contribution to the success of a policy that was bound to do our country good.
I never got any naira inflow in the new week, as my bank had even locked its doors. Firmly. I got there on Tuesday, and only saw forlorn faces of customers, who had doggoed at the place, like the Ijesa man who refuses to take a seat when he comes to collect the money you are owing him. He crouches, and tells you: 'I sold my wares to you on credit, bending down. I will stool down till I collect my money today.' And you would do well to answer him, if you love yourself.
Even bank transfers were not going, as the system was jammed. And if you succeeded in sending, how would the recipient retrieve the money, as there was paucity of the new notes. But was there, really? We heard incredible stories of how some banks were hoarding the new notes, while their customers suffered. A bank manager was even arrested in Abuja for having N238 million in his strong room, and refusing to pay out. Others loaded cash in ATM, and deliberately didn't remove the wrappers, so that the cash won't dispense. Holy Moses! Nigerians are the enemies of Nigeria.
President Buhari, at a meeting with some Governors of his party, the All Progressives Congress (APC) had asked for the balance seven days of the 10, which the CBN had asked for, promising that something concrete would be done to alleviate the suffering of Nigerians after the period. I believe in the President. Implicitly. So I was willing to wait.
By Wednesday morning, my fuel was running dangerously low again. Well, if it meant trekking to the office, I would, till succor came. Then my driver came in, as I sat in the living room, listening to news on TV. Idris, who has chauffeured me for almost eight years handed me some crisp notes. N10,000.00. New currency. It felt like ten million.
"My wife got some new notes, and I got this from her. You can use it, and pay me back when you get money," he said. How touching. Moving. I first divided the money into two, and told him to buy N5,000.00 fuel. Me too, I would 'buga' with the remaining amount. And that is what I'm still spending as I write this piece on Thursday morning.
Some people have taken the laws into their hands, because of lack of access to the new notes. They have attacked banks, looted shops, and engaged in civil disobedience. No need. The ravening clouds shall not long be victorious, they shall no longer possess the sky. Cash is coming, more than we need, and our national economy, the political process, and our lives generally, shall be the better for it. Just a little while, and the halcyon days will come. But for now, no pain, no gain. We will surely get there."
Do you want to be heard, your events covered, your articles published, or need to advertise your products and services on our

Blog

and

Magazine,

reach out to us at

Newswire Law and Events,

you will be glad you did. For more details about our services,

please call:

08039218044, 09070309355. Email: newswiremagazine@yahoo.co.uk