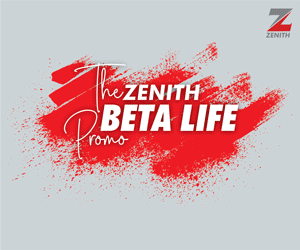 Even as he praised both the legislative and judicial branches for maintaining a good working relationship with the executive, especially in the state government's battle against banditry.
The Governor made the request while welcoming the two branches of government for a Ramadan fast break at his Gusau home.
According to a statement released by the Director-General of Media, Yusuf Idris Gusau, on Thursday, the governor expressed his satisfaction with the way lawmakers and members of the judiciary had assisted the government in the battle against armed banditry and other crimes in the state over matters that have a direct bearing on the people of the state.
He noted that many laws were made by the state assembly which has benefited citizens of the state likewise the judiciary has been working effectively and commended the way and manner administration of justice is being handled at all levels in the state.
He appealed to the two bodies to sustain their position of patriotism and selfless service to the state.
The Governor also appealed to the judges handling banditry cases to do so with the utmost sense of patriotism and without any leniency in order to bring an end to the menace in the state.
He told the judicial staff that his administration has already procured brand new vehicles that will be given to Magistrates and Shariah Court judges which will soon be handed over to them in order to ensure effective service delivery.
Speaking on behalf of the two arms of government, Speaker, Zamfara State House of Assembly, Hon Nasiru Maazu Magarya, thanked the governor for cooperating with them on all matters of state for the purpose of having a united and developed Zamfara State.

Magarya further said the legislature and judiciary in the state receive the full support of the executive arm under Governor Matawalle without any interference.
He assured of their continued support and cooperation to all government policies and programmes that will benefit the state especially in the fight against banditry in the state.

Magarya also praised the governor for welcoming them during the Ramadan fast break and prayed to Almighty Allah to generously reward him.
The State Chief Judge, Justice Kulu Aliyu, Hon Grand Khadi, Dahiru Mohammed, all members of the state Assembly, Justices of the state High Court, Khadis of the Shariah Court of Appeal, Magistrates, and Shariah Court judges were among those present.