"Young lawyers must understand that those who wish to lead must first learn to serve"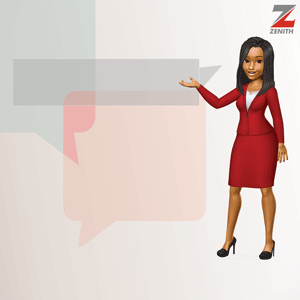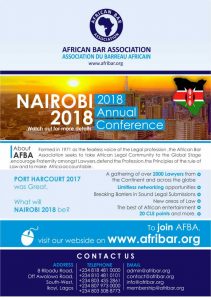 A graduate of the University of Ife (now the Obafemi Awolowo University) Ile-Ife, where he obtained the Bachelor of Laws (LLB) degree, and University of London, United Kingdom , where he obtained the Master of Laws (LLM) degree, ONUEZE CHUKWUJINKA JOE OKOCHA, a Senior Advocate of Nigeria, is the managing solicitor of Okocha & Okocha, a Port Harcourt-based firm of legal practitioners and notary public, which has carved a niche for itself in the critical practice areas of  general litigation with specialization in property law litigation and oil compensation claims. A former President of the Nigerian Bar Association (NBA) and an active member of the International Bar Association (IBA) since the early 1990s, Chief Okocha – or OCJ, as he is fondly called by his teeming admirers across and beyond the shores of Nigeria – has served his profession, his state (Rivers) and Nigeria in a wide variety of capacities, most notably as the Attorney-General of Rivers State between 1990 and '92; Chairman of the Port Harcourt Branch of the NBA from 1994-'96;  a member of the editorial board of the Revised Edition of the Laws of Rivers State of Nigeria from 1997; a member, Federal Judicial Service Commission from  2000 to 2005, and also a member of the National Judicial Council 2010 – 2014 among others.
Appointed a member of the Nigerian Body of Benchers in 1990 -1992, and later from 2003, until he was made a life bencher in 2007. In recognition of his illustrious legal career and contributions to the legal profession, the development of Rivers State and Nigeria, he was awarded the prestigious national honour of Member of the Order of the Federal Republic (MFR) by then-President Olusegun Obasanjo in 2004.
OCJ Okocha recently sat down with Gloria Ireka of Newswire Law & Events Magazine for a wide-ranging conversation on matters pertaining to the practice of law in Nigeria.
Excerpts: 
Describe for us the initial challenges you faced as a lawyer and how you were able to surmount them?  >>>  The only challenges I encountered had to do with my practice, which was tedious and required a lot of work. I couldn't indulge myself in frivolous activities. I had the 'misfortune' of appearing before one of my father's friends who was a High Court Judge and he thoroughly intimidated me. I was trembling in court. But we were taught that to overcome the initial stage fright. All in all, one only can look back and give thanks to God for the success one has made.
What was your first big break as a lawyer?  >>>  My brother In-law who paid me N10,000 to incorporate two companies.  At that time you could incorporate a company for less than a thousand naira. That was my big break. N10,000 in my pocket with a salary of N200 was huge. At just three years post- call I already had two cars.  Also, the late Justice G. I. Okoro-Idogu,  who was fond of me, introduced me to CFAO Nigeria Limited (now CFAO Plc), as a result of which, by 1981, they had me on retainership at N4,000 a year. A retainership fee comes whether or not you do anything for the company; it's just the money you get for being ready and available, in addition for whatever case you handle on their behalf.  I was getting N4, 000 at the end of each year. That was another big break.
From the vantage point of a Senior Advocate of Nigeria, are you satisfied with the state of the legal profession in this country? If not, what more needs to be done to enhance its profile and fortunes?  >>>   Let me say without any equivocation that I'm far from satisfied with the state of the legal profession in Nigeria. Starting from training, we need to retune to the curriculum for legal education, so as to teach young lawyers not just the bare principles of law and practice but also expert skills – something close to what they call clinical training in the medical profession. You must actually be involved in law practice, and be seen to be involved in law practice, which enables you to cut your teeth in legal practice. Also, the administration of justice in Nigeria is slow, appallingly slow. Everybody wants to be reasonably able to predict the outcome of a legal dispute. But in our courts today, litigation takes an interminable length of time. So people now say that Arbitration/ADR is better; except that we are ending up in the same situation even with arbitration and other ADR mechanisms – because ultimately, lawyers still find a way to challenge awards of arbitrators and take the matter to court, thereby perpetuating that vicious cycle. Lawyers are complacent, and the clients are complaining. For instance, my lawyer daughter has refused to work in my law firm. She says, "Daddy, I see the cases you been doing since 1992. How can I be doing a case for nearly twenty to thirty years? No way!? She got a job in Lagos with Details Commercial Solicitors law firm, where she goes to work at 8.00 am and closes by 5.00 or 6.00 pm. If she has an overtime assignment she takes it home. Our main challenge in the legal profession is this slow pace of administration of justice.


 You are a one-time President of the Nigerian Bar Association. What were the highlights of your tenure, and what was your proudest accomplishment?  >>>   I was elected in the year 2000 and I served a two-year term till 2002. That is why they still call me the Millennium President of the Nigerian Bar Association.
As I recall, I did my best to democratize the NBA. I got into NBA politics because I needed to make a statement, namely, that the Bar Association did not begin and end between Lagos and Ibadan. When we joined this profession everything revolved around those two cities. All the previous Presidents we had came from that axis. Every once in a while somebody would be elected from the Warri axis; if you remember, Midwest was originally part of the Western Region. The West dominated the profession – which was, of course, understandable because they got into the profession much earlier than the rest of us. Sometimes they will give one or two carrots to the East; Enugu branch, Onitsha branch, and so forth.  And when we from Rivers State, (small but mighty) started rearing our heads, they looked at us like some kind of provincial practitioners. So I said 'No' to that wrong perception; I insisted that we must move the Bar Association around the country. The NBA's first National Executive Committee meeting under my Presidency was in Gombe, which was how people from Gombe knew there were lawyers and that there is a Bar Association. We took meetings to places like Ado-Ekiti; as a matter of fact, Chief Afe Babalola, SAN requested that the Ewi of Ado Ekiti confer a chieftaincy title on me for being the first Bar President to bring the NBA to Ado-Ekiti. So that was one of the things I did, moving our meetings around. We went to as far as Maiduguri and Zaria to hold NBA NEC meetings.
How best can the NBA address the growing agitation by young lawyers for greater representation and inclusion in the NBA's decision-making process?  >>>  Let me say with all sense of responsibility that such an agitation is not entirely well-founded. Young lawyers are already well represented in the association; in fact a forum called the Young Lawyers Forum has been created, where they can speak their minds, and bring their resolutions to NEC or to the general conference which is the highest decision-making body of the association. Young lawyers must understand that those who wish to lead must first learn to serve. And I say without mincing words that the Bar cannot be led by young lawyers. We have lawyers that are over fifty years post-call, lawyers who are forty years post-call. When young lawyers come out of law school, they want to take over the Bar Association because they are graduating in larger number than those of us already in the profession. You must learn to manage things before you begin to ask for greater responsibility. So they should patiently bide their time and climb the rungs of the ladder to positions of leadership before they start saying they are not well represented, or that their interests are not covered in the profession. They have to realize that when we came out, there were only about two hundred or two hundred and fifty graduands of the Law School. As I said before, when I came out I applied to six law firms and all were willing to take me. Even the one who was abroad at that time came back and asked me to work with him. But at this time I had already made a choice. Now they produce four to six thousand yearly from the law school. We don't have enough law firms or vacancies for them. And they also forget that they must go through pupilage. It's not what you learn in university or law school that makes you succeed in practice. You have to actually practice. So young lawyers should be patient in their clamour for greater representation. Yes, they are talking about the salaries and allowances they're being paid. Whenever I confront them with what I started with as a young lawyer, i.e. N250 per month, the argument they would give gave was that that was my time. But do you know that some of us are paying a minimum allowance of Fifty Thousand Naira in our law firms just to support young lawyers? Of course you cannot really pay a lawyer, as we say. Some of them appreciate the little we're doing, some don't. As I said, some of our Seniors didn't even pay us salaries when we started. Mine paid me for three months and said I could take care of myself thereafter. They would give us files and TM (Transport Money) which was supposed to take me to court in Bori, and I think an additional N20. With the N20 transport money, about N4 took me to Bori and back. I had a car, of course, and N4 fuel took me to Bori and back. And I had N16 to play with. Most young lawyers in those days survived only on the transport allowances given to them by their seniors. But some of us now recognize that we must pay a little allowance to these young lawyers; they need to change their wardrobes and bibs, and to generally look good. So we have consistently tried to make the point that if you are employing junior lawyers, please encourage them by paying them a living allowance, something that can at least take them from their homes and back, and put food on the table. But if it is about assuming leadership at this stage, I beg to differ with them. I say their clamour for more representation is a bit misguided, in my view. They cannot lead the profession at this time.
Are you saying a junior lawyer will not be able to lead the Bar?  >>>   We have the requisite qualifications in our constitution. If my recollection is correct, to be chairman of a branch of the NBA you need to be at least 12 years post-call. At 12 years post-call you are no longer a young lawyer. Indeed when you get to 10 years post-call you can be anything in the profession. You can be a Judge, you can be Attorney-General, you can be appointed Senior Advocate, because the minimum qualification is 10 years post-call. These are not young lawyers anymore. Yes, the man who won in the Lagos NBA (Chukwuka Ikwuazom)  may have been a younger colleague when compared to his opponents. But 12 years post-call is not a young lawyer. Some people are 12 years post call and have become Senior Advocates of Nigeria. Some are 12 years post call and they are Attorney-General. I became Attorney-General of Rivers State when I was not even up to 12 years post-call. So those are no longer young lawyers. The young lawyers are those that are below five years post-call. So they have not acquired cognate experience to begin to demand greater representation. They just have to stay at that level and climb the rungs of the ladder, watch their seniors; learn the ropes, and garner more experience before aspiring to leadership.
Does it apply to the National body?   >>>  Yes, it's the same in the national body. The same qualifications you need to be a branch officer is the same at the national level.


What about the matter of the NBA Presidential office being monopolized by Senior Advocates?  >>>  It is not so. It's just a coincidence that senior advocates are the ones being elected. To be President of NBA under our present constitution you have to be not less than 15 years post-call. To be General Secretary you have to be not less than 10 years post-call. So young lawyers cannot even get to that position, but the NBA has created positions like 2nd Assistant Secretary; Assistant Publicity Secretary and Assistant Financial Secretaries specifically for those that are less than 5 years post call. That's in our constitution. So they have even made a special provision for young lawyers so that they can get into the national officers cadre of the NBA at the national level, as well as officers at the branch levels.
Do you see anytime soon a non-senior advocate holding the position of the president of the NBA? >>>  It can happen. There is nothing in the stated qualifications for being elected as President that mentions being a Senior Advocate of Nigeria. All they require is that you are 15 years post call. And as you know many non-senior advocates have contested the Presidency in recent times. The last Presidents before the 1992 debacle were not senior advocates. Mrs. Kuye was not a senior advocate, Ebele Nwokoye was not a senior advocate, neither was Alao Aka Bashorun, one of the most accomplished presidents of the NBA. But you see, being a senior advocate in fact confirms leadership status because they are already leaders in the profession. So it would be a bit farfetched to see a lawyer who is not a senior advocate contesting against a senior advocate and defeating him to be president of the NBA. But there is no such qualification; it's just a matter of coincidence. But as I said, having become a Senior Advocate, one has already established that one is already a leader in the profession, and therefore can lead the association.
Nigeria is at critical crossroads today. As a body that has historically been at the forefront of our quest for a just, democratic and united polity, what role can the NBA play in resolving our present economic, political and security challenges?  >>>  By its constitution, aims and objectives, the NBA has a responsibility to ensure good governance. The aims and objectives include maintenance and defense of the integrity and independence of the Bar and the Judiciary in Nigeria, maintenance of the highest standards of professional conduct, etiquette and discipline. Our current motto is 'Promoting the Rule of Law'. And we have to ensure that there is established in this country a proper machinery for the administration of justice. But somehow at some point , we abandoned what should be our main role and functions, and started dabbling into things that were as far as I am concerned, avenues for personal aggrandizement. The NBA as an association has a responsibility to engage in public advocacy, and educate the masses of Nigeria as to their rights, responsibilities, their privileges, and benefits in a democratic society, ensure that the government of the day gives Nigerians good governance; and ensure that the Rule of Law is duly upheld and maintained in Nigeria. At some point some lawyers who were more activist in their outlook took over that role and became 'human rights lawyers', 'public interest defendants', etc – the traditional role of the Bar Association which we have failed to play effectively. We must engage in greater public advocacy, engage in public interest litigation that will call some of these operators of our government to order.
This is just the tip of the iceberg! Subscribe for a copy of the next Edition of

Newswire Law and Events Magazine

and enjoy/read the rest of this riveting interview with Chief O. C. J. Okocha, SAN. Visit  the Newswire blog at
www.newswirelawandevents.com
ADVERTISE HERE

Do you need to be heard? Or your articles published? Send your views, messages, articles or press release to: newswiremagazine@yahoo.co.uk  >>> We can cover your (LAW) events at the first Call: 08039218044, 08024004726
-Advertisement-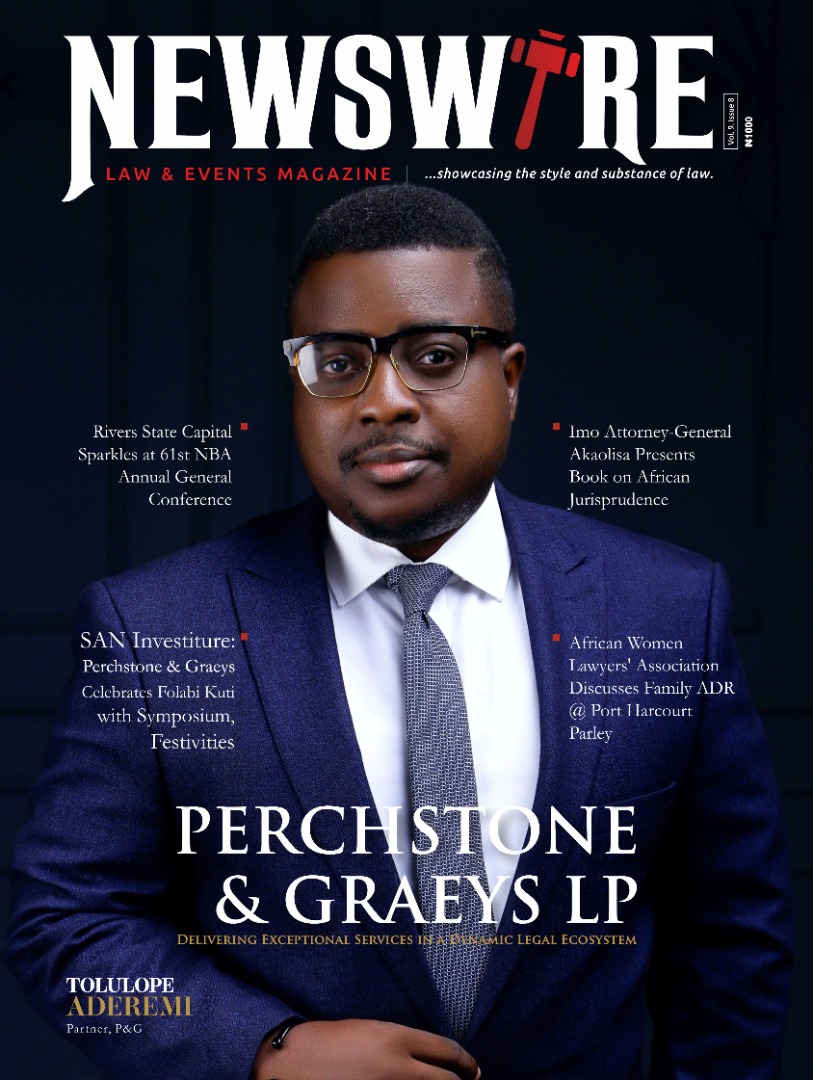 Newswire Law and Events Magazine is Out. It's a collector's item. Get one - or two,or more - for yourself and loved ones.
Do you want to be heard, your events covered, your articles published, or need to advertise your products and services on our

Blog

and

Magazine,

reach out to us at

Newswire Law and Events,

you will be glad you did. For more details about our services,

please call:

08039218044, 09070309355. Email: newswiremagazine@yahoo.co.uk