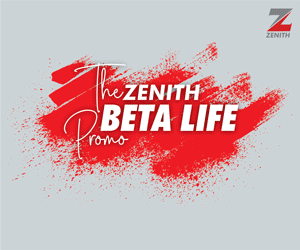 The suspension of Channels TV by the Nigerian government has sparked further reactions.
The National Broadcasting Commission, NBC, has suspended and fined the TV station for allowing a representative of the Indigenous People of Biafra, IPOB, to make secessionist and inciting statements on air without caution.
The decision has sparked outrage, with some Nigerians labeling NBC's move as illegal and media injustice.
On Twitter, some Nigerians accused the Buhari-led government of favoritism, while others questioned the reality of "one Nigeria."

Some Nigerians have accused the current government of fostering injustice and deepening the country's division, citing Channels TV interviews with Miyetti Allah, Sheik Gumi.
The following are few Twitter comments:
Uncle Ajala (@Uncle Ajala)
Channels TV was fined N5 million by NBC for violating the broadcast code by questioning an IPOB delegate.
NBC has not imposed any fines or penalties on the Miyetti Allah men, and one Nigeria is indeed a joke that isn't funny."
@OladiranOyewale @OladiranOyewale @OladiranOy
"It was not suspended when leaders of Miyetti Allah proclaimed war on farmers on this same Channels TV, but it became taboo to hear their views when those of IPOB was broadcast.
Nawa o! Are we one Nigeria?

@Oduduwar " Interviewing MiyettI Allah terrorist group by Channels TV is a journalistic duty but talking to an IPOB leader is tantamount to aiding and encouraging secession. Buhari government is the government of the terrorist, by the terrorist and for the terrorist."
@FestusGreen " Channels TV offered their platform to Miyetti Allah, a terrorist organization that has was ranked "the fourth deadliest terror group in the world" by the USA. Nigeria Broadcasting Commission NBC, did nothing.Same NBC banned Channels for interviewing IPOB. Terrorist government."
@Mr Freeman " Injustice can never make Nigeria move forward because fulanis are controlling everything what do you think, when Sheik Gumi was interviewed with bandits they didn't ban them."


_____________________________________________
-Advertisement-
For enquiries and details, call Victor Ine on 08122054932. Contact/ Email 47workspacesenterprise@gmail.com
_____________________________________________