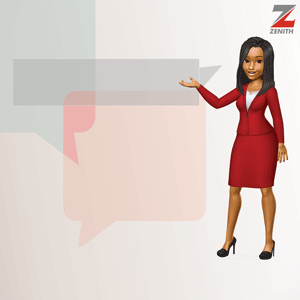 Rt. Hon. Zakawanu Garuba
A Seasoned Lawyer,
Politician & Administrator
By Gloria Ireka
A native of Etsako West local government area of Edo State, in the South-South geo-political region of Nigeria, The Rt. Hon. Zakawanu Garuba (fondly called Zacks) was raised in a family that placed a high value on discipline, a virtue which he has, since his childhood, used as a spring board to success and achievement. He was called to the Nigerian Bar in 1990, having bagged a bachelor of laws degree from the prestigious Obafemi Awolowo University, Ile-Ife, Osun State. After his mandatory one-year national service in 1990, he embarked on a legal career that was to span a total of 21 eventful years. In 2003, Garuba added another feather in his meritorious cap when he was elected into the Edo State House of Assembly. While in the House, he served as the chairman of the House committee on judiciary, human rights and legal matters, as well as memberships of other committees – before emerging, in 2007, as the Speaker of the Edo State house of assembly. His tenure as Speaker saw the transformation of the assembly into a vibrant and progressive chamber that contributed immensely to improved governance in Edo State. Due to his meritorious service at the Edo State legislature, it was only to be expected that The Rt. Hon. Zakawanu Garuba would get call for high service in due course, and no one was surprised when he was appointed into the board of the Securities and Exchange Commission, SEC to serve as the Executive Commissioner, Finance and Administration (now known as the corporate services directorate of the commission). The proud recipient of a number of awards and accolades for his services to Etsako, Edo State and Nigeria, Rt. Hon. Zakawanu Garuba holds the traditional titles of Oshiote of Auchi Kingdom and Okumagbe of Uzaire.
He took time out of his busy schedule to chat with the Newswire Law & Events Magazine crew in his home in Abuja, on his life's journey, his political career and his current role at the SEC.
Excerpts:
Tell us about early life, family and education.
I was born into a very humble family in a rural community in Auchi (in the then Mid-Western State, which is now Edo State), on August 23rd 1965. My father was a farmer and local businessman. He was not a rich businessman; he farmed, with the sole purpose of sustaining his family. And my mother was a full-time housewife. Auchi in those days was nothing like the present-day Auchi; it was more rural then. I had my primary and secondary education in Auchi – the latter being at the then-Otaru Grammar School (now Our Lady of Fatima College). I began higher education in a rather inauspicious manner; for three weeks or so, I had a brief stint in the Dept. of Business Administration in Auchi Polytechnic. But I took a decision at that point that I didn't want to restrict my life to the vicinity of Auchi alone, so I proceeded to Edo College in Benin City, where I studied for my Higher School Certificate, HSC. It was after my HSC that I entered the University of Ife (now Obafemi Awolowo University), Ile Ife where I studied law. Shortly after my Youth Service with the Central Bank of Nigeria (CBN), I immediately went into the practice of law in 1990. I was in the law office of H.O. Davies & Co., which I left to set-up the law office of Hakiz Garuba & Co. My principal partner my uncle, he was just retiring from service as a Federal Permanent Secretary when I joined him. After assisting the setting up the office, I left in 1996 to set up my own firm (Zack Garuba & Co). In 1999 I went into partnership with my university friend, Evaristus Osheonebo to form the law firm of Osheonebo & Garuba. I was there between 1999 and 2003, when I won election in the Edo State House of Assembly. In 2007 I was re-elected, and then my colleagues made me the speaker of Edo State House of Assembly. After my tenure in the House, I went back into the practice of law in the Abuja office of Zack Garuba & Co. It was in the course of that practice that I was appointed an executive commissioner at the Securities & Exchange Commission, having gone through the security screening and Senate confirmation. I was assigned to corporate services in the Commission. With the reassignment of the Director-General who then was the commissioner for operations, the vacancy then existed in the office of the commissioner for operations, so today I am the commissioner for corporate services, as well as overseeing the activities in the operations directorate in SEC.
Why choose law as a vocation? Was there any family or peer influence in your decision?
From the beginning I made up my mind that I was going to be a lawyer. Would you believe that as far back as in primary three I told my father that I wanted to be a lawyer? What influenced my decision, basically, was the lawyers' mode of dressing; when we were young, you would see a lawyer neatly-dressed in suits. They were like the Englishmen. Many young men of my time then wanted to either be a lawyer, or a doctor, or an engineer, etc. I think those were the basic professions a lot of people wanted to go into then. It will interest you that as at the time I took a decision that I was going to be a lawyer; there was no single lawyer in my family – except for an uncle who eventually became a lawyer when I was growing up. I think I reached that decision (to be a lawyer) as far back as 1974. It couldn't have been through family influence or peer influence because I didn't have lawyer friend. The conduct of lawyers generally made me believe that it was a place I wanted to be.
What would you say were the highlights of your eventful legal career? What were the major challenges you faced as a lawyer, and how were you able to surmount them?
As a young practitioner one is faced with the challenge of how to compete; you have colleagues and friends working in banks and oil companies, they earn so much and you so little. But the satisfaction then was this was the profession one have chosen to pursue, and if that's the case then one ought to be able to endure some pains, able to stay and really know what it took to be in this profession, to understand the practice of law. I think this motivation is what encourages all because the pay, even today – if you are working in a law chamber – is not something you are proud about. But you can never quantify the knowledge and respect you get practicing in a chamber. Some of us we were really into practice and we saw practice as going to court. Today, you have other areas of law to which you may veer off, with the prospect of financial encouragement, but then we were really into practice. One was happy to dress up in the morning with one's bib and set out for court. The admiration of people for a bib-wearing lawyer – that was a kind of job satisfaction that we were not getting in form of financial remuneration. Moreover, we are in a society where majority of the people are ignorant of the law, and the rate of illiteracy is high. We saw this as a challenge, knowing that law is a tool for social engineering, so one saw oneself as being a tool in developing the society, in developing the people. In a situation where a man feels oppressed, but he does not know his rights under the law. Sometimes we took up some of those matters, especially against state authorities – we had a lot of cases against state authorities, the police, etc because we wanted to prove a point. As a lawyer you saw yourself as the fighter for the common man. By the nature of the training, we were irritated by injustice, and the only way to remedy it was through practice. Even when I left legal practice at a point, sometimes when I still see lawyers in robes, I feel, 'Wow, I ought to be here, not where I am now.
What informed your decision to go into politics, and why did you opt for a seat in the Edo State House of Assembly in 2003?
Primarily it is that same feeling. The instinct to serve and the feeling that one should be an instrument of change. That was basically what motivated my decision to go into politics. My first target was actually the House of Representatives, but unfortunately I didn't make it. So when I got into the Edo State House of Assembly I resolved that I was going to be committed to it – and that commitment made it possible for me to be made the Speaker. The records are there to show that in my first tenure in the House, I had the highest number of private members bill to my credit. I wasn't a dormant member; I wasn't just warming my seat. I had an agenda, which I ensured were pushed through. And will proudly say that some of the Bills today – or some of the laws today in Edo State that have become reference-points for other states – were done when I was a speaker, or I probably played a major role during their passage. Let me give you an example: I was co-chairman of the committee that looked into the Universal Basic Education Law establishing UBE in Edo State. We made sure it was passed during my era. Also, the law that established the oil and gas commission in Edo State was principally my making. More importantly, the one I'm most proud of is the Edo State Child Rights Law. I presided over its passage, because I felt we could not continue to watch our children suffer without society taking responsibility for the care and maintenance of our children. I'm sure that if that law is truly implemented we'll be building a better future for our people. For me it was the desire to improve society that motivated my entry into politics and I have no regrets doing so.
Can you give us an overview of your tenure as Speaker?
What were your most outstanding achievements as Speaker? And what were the most difficult challenges involved in the job?
If you go to Edo State today, they will probably tell you they are not aware of another speaker after Zakawanu Garuba. We came into the House and realized that the assembly was hitherto like an appendage of the Executive. My primary responsibility then was to create an identity for the House. We need a parliament that is seen as a proper arm of government, like the executive and legislative arms. Of course, you are bound to have clashes with those that want the status-quo maintained, especially in the executive arm who probably believe the House should be subject to its control. I'm proud to say I resisted that tendency from Day One of my speakership until the day I left. I insisted that the parliament's responsibility was to function as a true parliament, not to be dictated to by the executives. As a result, one fell victim of the executives' manipulations because even those political/economic benefits we were trying to protect, compromised. But I certainly have no regrets because I created an identity for the House. And I'm happy today when people tell me, 'Since you left the House of Assembly, it's as if we've never had a House of Assembly'. Of course it was like that when I came too, but I was determined to make a change, and I'm happy I made that change.
Executive Commissioner in charge of Finance and Administration at the Securities and Exchange Commission, SEC. What exactly does your role entail?
Clearly, SEC as a regulator of the capital market, finance and administration is basically a support service directorate, not into the core operations of SEC. But we provide the atmosphere and the environment for the operational departments to be effective in the performance of their duties. We have done that quite well because if the organization is not well structured, or does not have those support programmes, it will have a negative impact on the operations of SEC. So, I think we have done relatively well, and I am sure that by the time we leave we would have left a better SEC than we met. But as I told you, we have now ventured into operations; I supervise the operations of the Directorate. Prior to this time it was all about corporate services, which was responsible for finance and administration. I think it is my understanding of that role that has made it easy for me to oversee the operations directorate.
Would you say your training as a lawyer has prepared you for your present role, or is this an entirely new territory for you?
To the extent that the SEC is a regulatory l about rules and regulations, so it's all about laws. Primarily, that is why the Investments and Securities Act is setting up the institution that clearly defines those that can become commissioners. And it will interest you that if you're neither a capital market operator nor a lawyer, you cannot be a commissioner in the SEC. To that extent, my training as a lawyer comes in handy, but clearly when you get here it's a different thing in the sense that you are confronted with the operations of the body. You are confronted with things that you may not have been faced with as a practitioner of law. But again as a trained lawyer you should be able to adapt to any environment and situation you find yourself in. And I'm sure that is why we are learned because we can easily adapt. I'm playing an administrative role; I'm not a desk officer. It's the issue of decision-making and my training as a lawyer has made it easy for me.
You are married to a legal practitioner. What attracted her to you? Is it because she is a lawyer? Or there are other things that endeared her to you?
If you're attracted to a person because of material things, the attraction may not last. I was attracted to my wife because there was love. I believe that our lives; the lives of my wife and me were made from heaven, because if I tell you the circumstances in which I met my wife you will not believe me. I met my wife for the first time at my uncle's place on the day of her call to the Bar, and I told her I wanted to marry her. I did not tell her to go into courtship with me; I told her that I wanted to marry her. There and then, she said, 'Yes I am ready to marry you. I am from Auchi, I don't really know people at home, so let me go back home and confirm from my parents that we are not related'. That was in October; by December we'd gone home for the introduction and marriage rites, and by February we'd done the traditional wedding – all in the space of less than four months. And we've been happily married and not a single day has she slept in her parents' house. That's why I said our marriage was made from heaven.
Are any of your children toeing your professional path, or are they charting their own course?
My first child and son, who is currently studying law will be graduating next year. He was more of a science than art student. He said he wanted to study law too, but I said no; I didn't want him to be a lawyer, I wanted him to be a doctor; he was good in sciences. But he said, 'Dad I want to be a lawyer, like you and mum.' We had our arguments. Afterwards, he did a 14 page letter to me, the summary of which was, 'I want to be a lawyer, but if you insist that I be a doctor, so be it. But if am not successful at it, I will hold you responsible. His mother and I thought that was blackmail, so we let him have his way, and we are happy for it. He is 18 and would probably be graduating at 19. My 16-year daughter is studying pharmacy. At first, she too, wanted to be a lawyer, but perhaps from the way I reacted when Haliru said he wanted to be a lawyer, that's why she took to pharmacy. The summary is that we have decided to let them be.
Nigeria boasts a dynamic financial sector (especially in the area of banking and the capital market). And yet, according to a number of stake holders, the fundamentals of the country's economic are weak – made even more so by the dwindling price of oil in the international market. How can the country's financial sector play a more effective role in the country's economic recovery – especially when it comes to empowering the informal private sector (which today is actually the biggest generator of employment)?
Your question has given an answer to itself. We are a mono-cultural economy. So whatever is affecting the price of oil in international community has an effect on our economy. The best way out of it is that we must first diversify our economy; we must be able to look at other ways of growing our economy without relying on oil. I was in Dubai not so long ago for my annual vacation, and what I saw was amazing. Of course they have oil in the United Arab Emirates, but you can see that their economy is built on tourism. And I was telling my wife that every item you have in Dubai is a part of the country where it is available. But that is a sector we in Nigeria have neglected. I believe that the government veering towards agriculture of late it may hopefully have a significant impact if pursued to its logical conclusion. The current President has come in at a time when the economy is really bad, but I believe that by the time he assembles his team, the cabinet will look at other areas of revenue – probably explore other areas where we can grow our economy rather than the present over-reliance on oil.
What are your hobbies? And what motivational books have you read that have helped you in your career and life's journey generally?
I use to play lawn tennis, but I don't have time for that anymore. As for books, I read a lot of Lord Denning's books as a lawyer, and I think basically that is what has shaped my life as a lawyer and has also influenced my role in society. Let me say it's the author and not the book.
Talking of the next generation, what advice would you give the young ones anticipating a career in law and/or in public service?
To be successful as a lawyer you need to be patient. The primary focus should be to understand the profession; the economic benefit should be secondary. If you look at the economic benefits you may never practice law. Things are better now than they were in our time, but you must first understand the profession and why you are a lawyer. That is why when you see a practicing lawyer going to court, they will tell you you're a minister in the temple of justice. Your idea of practice should be justice in the society, justice for all.
You are such a busy man. How do you relax?
Sometimes you could be calling me and I won't take your calls, so you probably come away with the impression, 'Oh, this is one of those arrogant persons that don't pick their calls.' But I'm happy you were around in the office from Monday till Saturday, and you saw the schedule yourself. It's basically not an issue of unwillingness, the opportunity is simply not there, and it's the same with relaxation. Yes, I would love to relax but creating the time to relax in view of the tight schedule is always difficult. Maybe once in a while, on Sundays. The only form of relaxation I then take after that long hectic week will probably be to sleep in my house and be with my family.
What are the most important and profound lessons life has taught you?
Life is not always about the quest for success and success alone. Somewhere along the line, you must face obstacles. As I said earlier, as a young practitioner you have colleagues in banks, oil companies, and they're doing very well. That was the starting points in our lives, we struggled. At a point we got some comfort, if you like, in public service, and at a point we were out of public service. And I can tell you that if you commit your life to public service, by the time you are out of it getting yourself back becomes extremely difficult. You are practically starting from point zero, financially or professionally. Because professionally you've been out of tune, you need to re-establish yourself; you have lost your client base, nobody is keeping a brief for you to go into politics and come back for it. When you are there, others are progressing in their respective professions. So by the time you're out of politics, you struggle to put your office in place again. I remember when I left the State House of Assembly, I would stay months in the office without anybody coming in. I was just paying bills, and one day I called my friend, a senior advocate, and I asked him, 'Are you sure I can continue with this?' And he said, 'Look, you have to continue. Sit in that office – people will come one day. At a point it would pick up again.' If you're coming out of public office, it is never the same when you are going back to your profession. Life, as I said, is not all about success, you'll have obstacles on the way. And the ability to surmount those obstacles is really what makes for success in the long run.
I want to say a big thank you to you for finally creating time out of your very tight schedule to speak with us.
Thank you for being patient too.
Zackawanu Pic 3: Rt. Hon. Zakawanu Garuba, Ms. Aruma Oteh, NBA President – Augustine Alegeh SAN and Mazi Afam Osigwe – NBA General Secretary (Accompanying the NBA President to SEC).
Zackawanu Pic 4: Mrs. Sa'Adatu Mohammed, Executive Commissioner, Legal Services, SEC Nigeria, Mr. Mournir Haliru Gwarzo, DG, SEC Nigeria and Rt. Hon. Zakawanu Garuba,
Executive Commissioner, Corporate Services, SEC Nigeria.
Zackawanu Pic 5: Mr. Mournir Haliru Gwarzo, DG, SEC Nig. and Rt. Hon Zakawanu I. Garuba, Executive Commissioner, Corporate Services, SEC Nig.
Zackawanu Pic 6: Mr. Chris O. Chukwu, Representative of CBN in SEC Board, Mr. Ugochukwu Ikemba, Former Non Executive Commissioner, SEC Nig., Ms. Arunma Oteh, Former DG, SEC Nig., Dr. Suleiman Abdu Ndanusa, Former Board Chairman, SEC Nig. Barrister Adefunke Abiodun, Former Non Executive Commissioner, SEC Nig. and Rt. Hon Zakawanu I. Garuba.
Zackawanu Pic 7: Mr. Zakawanu Garuba and wife, Hassana Garuba
-Advertisement-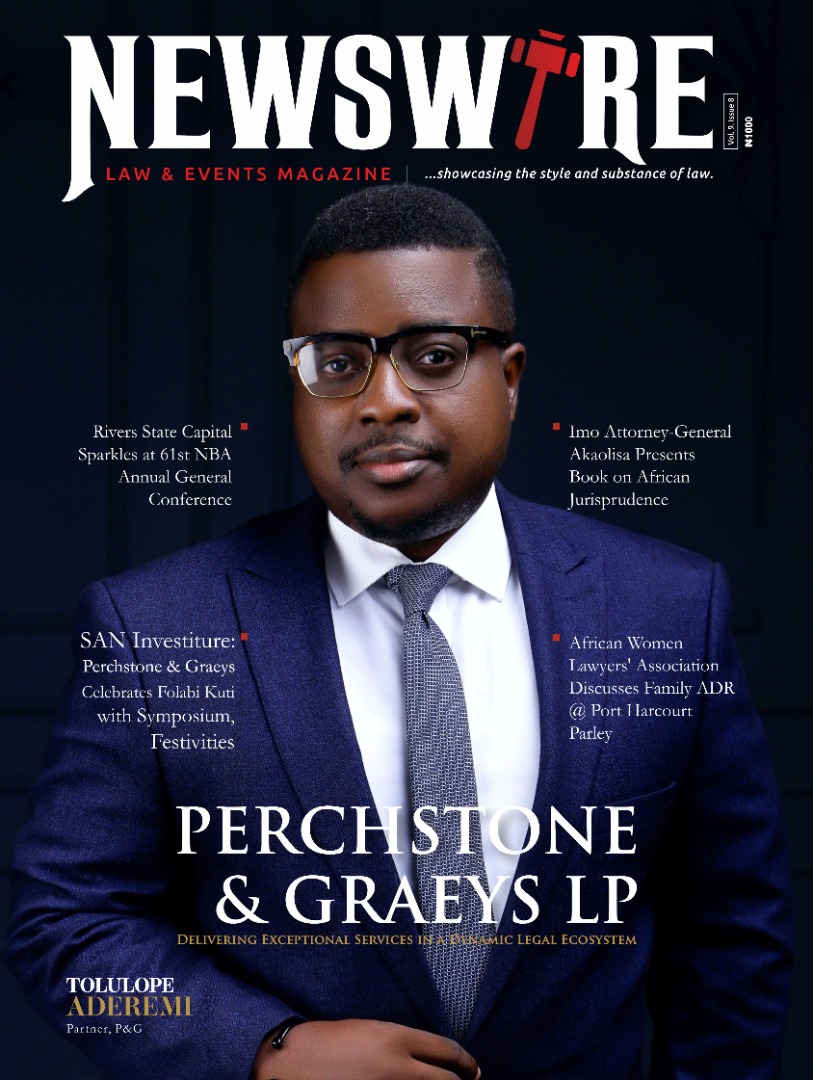 Newswire Law and Events Magazine is Out. It's a collector's item. Get one - or two,or more - for yourself and loved ones.
Do you want to be heard, your events covered, your articles published, or need to advertise your products and services on our

Blog

and

Magazine,

reach out to us at

Newswire Law and Events,

you will be glad you did. For more details about our services,

please call:

08039218044, 09070309355. Email: newswiremagazine@yahoo.co.uk