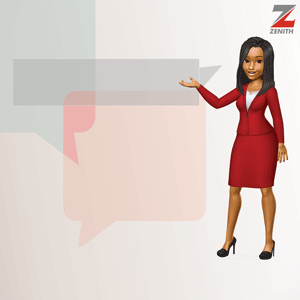 On April 28, 2021, the Independent National Electoral Commission (INEC) declared the date for the upcoming 2023 general elections in Nigeria.
Prof Mahmood Yakubu, Chairman of the Commission, made the announcement during a one-day public hearing on the National Electoral Offences Commission (Establishment) Bill 2021, which was organized by the Senate Committee on INEC.
He expressly announced that the general election (probably the Presidential election, but this was not stated) would take place on February 18th, 2023, which is precisely one year, nine months, two weeks, and six days from the day the announcement was made.
It is impressive that INEC, the body saddled with the responsibility to conduct all elections in Nigeria, has already announced a date for the 2023 election, as early as 28th of April, 2021. Well, this is a commendable step in planning well ahead of time. It would also give room for Political Parties to plan their itineraries in line with the date announced by INEC.
However, this for me, might not be the right move at the moment. It is good to plan ahead of time but it is also very important to take a cue from the electoral successes, challenges, mistakes, lapses and blunders of the past and use same to correct the planning of tomorrow's general elections. This is what INEC has failed or is failing to do. With the announcement of the date for the 2023 elections, it is obvious to me that INEC has not made or created any modality to upgrade our elections and elevate it to the required standard that is deserving of a country like Nigeria. We are only going around the same circle and committing the same blunders of the years gone by. Many Nigerians have gotten to the point where they no longer believe in what happens at the polling unit (my humble self-inclusive). In Nigeria elections, it has become the norm that the better 'manipulator' wins the election and not always the candidate with the highest votes. Politicians now muster all efforts by the hook or by the crook to ensure that they are declared winners at the collation centers, no matter what had happened at the polling units. Once this announcement is achieved at the collation center, it takes more than an uphill task and a near impossibility exertion, for the losing party to upturn election results in the Nigerian courts, most especially a Presidential election in Nigeria. See the case of Abubakar v. I.N.E.C . (2020) 12 NWLR (Pt.1737) 37 SC, where the Supreme Court held thus:

"It is more difficult now under the legal regime of the Electoral Act, 2010 (as amended) where the Election Tribunal or court has 180 days to hear and determine petitions. There is no time to hear and determine petitions. There is no time to call such number of witnesses. This demonstrates the frustration of a petitioner seeking to set aside an election on ground on non-compliance (Buhari v Obasanjo (2005) 13 NWLR (Pt. 941) 1 referred to)P. 125, paras.D-H)"
-Advertisement-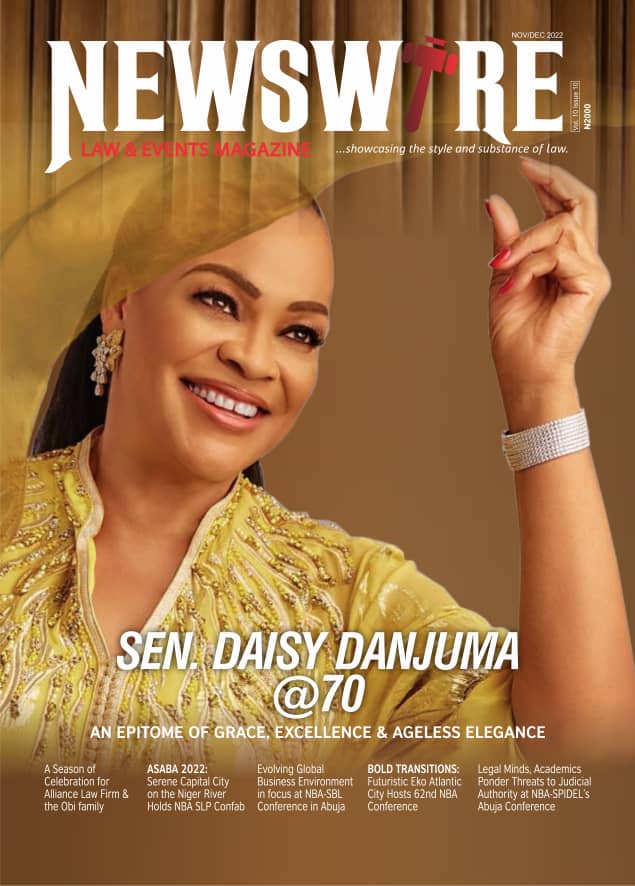 For more details about Newswire Law&Events Magazine, kindly reach out to us on 08039218044, 09070309355. Email: newswiremagazine@yahoo.co.uk. You will be glad you did
Now, the question is this; what improvement has INEC put in place so that the lapses of previous elections are not repeated?
Nigerian general elections since independence have been structured in a way that majority of illegible persons don't bother to get registered and when they do, they would not even bother to go to polling units. Many middle class and first class citizens don't bother to go to the polling units. They cannot afford to risk their lives in the face of consistent electoral malpractices/violence for a morsel of bread offered by the politicians. They cannot afford to waste their time and energy under the sun to join a queue to vote for a politician that might never be of any benefit to them. INEC has failed to deal with the underlying issues that has always made our elections questionable. For the avoidance of doubt, we would make a fair list of challenges of past elections in Nigeria.

Limited autonomy of INEC;
Stalling of the Bill to amend the Electoral Act, 2010 (As amended);
Unending litigation as a result of indecisive primary elections of Political Parties;
Post-election litigation by aggrieved candidates;
Unreliable voters register combined with serious logistic and communication problems;
Nonfunctional card readers and Non-recognition of card readers by the judicial hierarchies,
Rigging, overstuffing of ballot boxes and over bloating ballot register;
Special treatment of voters, vote buying and election officials by interested parties;
Underage voting;
Stealing or destruction of ballot box;
Kidnapping of electoral officers;
Electoral violence, thuggery, killing, maiming and destruction of properties;
Soliciting and accepting kickbacks by electoral officers;
Distortion or doctoring of results;
Inability of voters to transfer their voting unit open relocation;
Annulment, forgery and falsification of election results;
Lack of discipline in the forms, spirit and implementation of the election process;
Excessive monetization of politics in general;
A "Must win" philosophy pervasive among the political elites;
Inability of Nigerians in diaspora to vote;
The aftermath of 2019 general election, led to the European Union report (on how about 2.8 million votes were deliberately "cancelled without sufficient accountability" and a large discrepancy of 1.66 million more registered voters, as announced by INEC on January 14, compared to those announced by state returning officers during the collation of presidential results). This spoke a mammoth on the nature of the said election.
Again, I ask, has these challenges been surmounted? Has INEC developed modalities to ensure there is a smooth conduct of Nigeria's general elections devoid of the listed issues come 18th February, 2023? I see none.
Announcing a date for the election is the least of what Nigeria needs at the moment. Developing a better framework for the conduct of the general election, and making it all inclusive for both Nigerians at home and abroad should be the factor on the front burner for INEC and not announcing a date for a repeat of bad history. As it is now, if 2023 elections should take place, there would not be any difference/improvement between the 2023 election and past elections. This ought not to be. If INEC can spend the next one year to ensure the eradication or reduction of this underlying factors that have plagued our electoral system since independence, then 3 months would be too much to draft a timetable and to fix dates for the general election.

Respectfully, I must say that the announcing of the date for election that would hold in about 2 years from now, does not in any way improved the quality of elections conducted in Nigeria. As a matter of fact, it does not change anything. It has only helped to create an awareness that an election would soon hold to either change government or to run for a second or more terms.
Electronic Voting in Nigeria
I have been an advocate of voting through mobile phones. Unfortunately the bill that would have enabled this procedure is gradually being buried and may never be exhumed except with a government that is determined to get it right with our elections. Due to the volatile nature of Nigeria's election, we should have been able to develop a system where Nigerians can sit in the comfort of their homes and simply vote with their mobile phones. The telecommunication industry in Nigeria has developed a very wide coverage of presence across the entire federation, except some very few spots where network is bad or non-existing. But there is almost no corner of the country where the signals of one or two of the networks providers cannot be found. The modalities the telecommunication providers would have to be put in place is to ensure it is "one man, one registered phone number, one vote"

The reason many of our politicians would kick against such moves to make elections seamless is because they would not have the capacity to influence people's decision as such any longer. They also would not have the ability to manipulate the results any longer.
However, as along as Nigerians would have to go to the polling unit, join the queue, be accredited and all that procedure, as well as the possibility of electoral violence that always looms in the air, then majority of eligible voters would rather take off the day to rest at home than stress out their already stressed out system on a queue. Thuggery and violence at election grounds has been one of the strongest and discouraging factor for which many Nigerians including my humble self would always stay away from election grounds, but when voting is conducted in the comfort of our houses, thuggery and violence would have no place in the election.
In conclusion, INEC should learn from its past experiences and use it to recreate and execute a special electioneering framework in Nigeria, wherein Nigerians both home and in diaspora would be encouraged to participate in the electoral process from the comfort of their homes. As it is now, the announcement of a date for the conduct of the 2023 general elections, has not changed anything. As a matter of fact, it has only further heightened our fears that troubled days of election violence and manipulations are not far again. As far as the electoral process is concerned in Nigeria, we are where we used to be and probably worse off than it used to be. However, INEC can push to change the rhythm, I hope they will do so before 18th February, 2023.
Do you want to be heard, your events covered, your articles published, or need to advertise your products and services on our

Blog

and

Magazine,

reach out to us at

Newswire Law and Events,

you will be glad you did. For more details about our services,

please call:

08039218044, 09070309355. Email: newswiremagazine@yahoo.co.uk