Advert
IMPORTANT NOTICE: Lagos Chair Calls On Members To Verify Their Details On The Provisional List Released By The ECNBA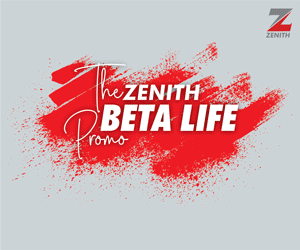 Dear Distinguished Members,
As you may be aware, the Electoral Committee of the NBA ( the ECNBA ) yesterday the 30th of May 2020, issued its Statement 005 (Publication of Interim/Provisional Voters Register for 2020 Elections).
Through the said Statement 005, the ECNBA published a provisional electoral register for the election of national officers of the NBA and directed that members of the NBA who paid their Bar Practicing Fees (BPF) and Branch dues (BD) by the 31st of March 2020 should check for their names and details on the provisional register and, where necessary, send relevant information or corrections to the Chairman of their respective Branches by the 6th of June 2020.
Accordingly, the EXCO of the Branch has set up 2 emails addresses to which complaints/corrections should be sent to. We ask that affected members should send the said emails by the 3rd of June 2020 to allow time for collation and submission.
In order for the exercise to be seamless, please, carefully follow the instructions below:
INCORRECT DETAILS
If your name or any of your details has been incorrectly entered, please send an email to:(incorrectdetailsnbalagos@gmail.com) and provide the following;
1.The S/N on the INTERIM/PROVISIONAL VOTERS LIST.
2.The incorrect detail should be pointed out.
3.Then provide the correct details IN CAPITAL LETTERS AND UNDERLINED OR IN BOLD.
Omitted Names
If you paid your BPF and BD by the 31st of March, 2020 and your name is omitted from the INTERIM/PROVISIONAL VOTERS LIST, please send an email to: (omittednamenbalagos@gmail.com) and state as follows:
1.Your full names, with surname, written first.
2.Your phone number.
Your Year of Call.
Your email address
Scanned copy of your BPF and BD receipt; or evidence of bank transfer; or the name of the Bank the money was paid into and the date of the payment. (VERY IMPORTANT)
Members are requested to please ENSURE THAT THE EMALS ARE SENT TO THE CORRECT EMAIL ADDRESS AND THE ABOVE INFORMATION ARE SUPPLIED, AS THE CASE MAY BE AND SENT BEFORE WEDNESDAY,THE 3RD OF JUNE, 2020.
We have made all relevant arrangements to ensure that the process of collating information and submitting same to the ECNBA is seamless.
Please follow the instructions above carefully and do not send your message to the Chairman or any EXCO Member, as such message will NOT be treated.
For ease of reference, the ECNBA Statement 005 is attached hereunder.
In meantime, please be assured of our utmost respect and cooperation.
Yemi Akangbe, FCIArb.
Chairman, NBA Lagos
For the EXCO