Advert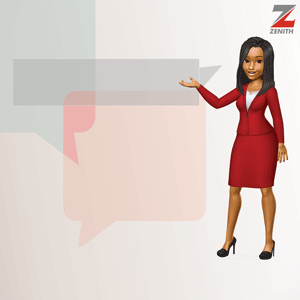 Prior to embarking on private practice, Abubakar Balarabe Mahmoud, LL.M, DipICArb; FCIArb (UK) SAN, OON, was in the public service between 1979 and1993 when he served as a prosecutor and legal Adviser. He held various positions including those of Director of litigation, Director of public prosecution, Solicitor-General and Attorney-General of Kano State. He has also been a lead counsel in complex commercial litigation resulting in landmark decisions by Nigeria's Supreme Court.
In 2005, he was decorated with the national honour of the Officer of the Order of Niger (OON) for his meritorious services to the legal profession, and to the development of the country in general. Mahmoud has been a fellow of the Chartered Institute of Arbitrators (UK) since 2007. He was appointed an ICSID panel member for Nigeria in 2010 and was in July 2013 admitted into the Energy Arbitrators List (EAL).
He currently serves on Boards and acts in Advisory capacity to various NGOs including The Dangote Foundation, LEAP Africa, Abuja Technology Village Foundation and the Kano Peace and Development Initiative. In 2013, he was invited to join the World Bank Governance
An active member of the Nigerian Bar Association at both Kano Branch and National level, Mahmoud was appointed a Life Bencher by the Body of Benchers in 2011. He was also appointed into Consultative Group as well as the National Advisory Committee of the National Stability and Reconciliation Programme (NSRP), a programme aimed at reducing violent conflict in Nigeria. He is the current Pro-Chancellor of the Kano State University of Science and Technology, Wudil – a position he has held since 2013.
Recently, he took time off his hectic campaign schedule to share his thoughts on the issues confronting the NBA, the judiciary and the nation at large in a no-holds-barred interview with Gloria Ireka, Editor in chief of Newswire Law & Events Magazine.
Excerpts:
Please, Tell us a little about yourself:
I was born in Kano. But as a child I travelled across most of Northern Nigeria growing up with my uncle who then worked with Northern Nigerian Regional government. I attended close to 11 primary schools in various places such as Kano, Zaria, Bauchi, Ningi, Wamba Barikin Ladi in Plateau State. But I finally attended Gwarzo Boarding Primary school in the last two years of my primary education. I then proceeded to Federal Government College Sokoto for my secondary education.
I studied Law in Ahmadu Bello University Zaria, from 1976 to 1979 and attended the Law school in Lagos in 1980 and was called to the Bar in July of that year. Right from an early age I was exposed to Nigeria's diversity and had practically visited all Nigeria's then 12 States at the age of 16. I was a student activist in my days at the University and was Secretary General of the Students' Union at the Institute of Administration in Zaria and played active role in National Union of Nigerian Students (NUNS) before it was banned in 1978 by the Military.
My legal career started with the Ministry of justice in 1979 in Kano, where I was employed as a pupil state counsel. This was prior to my Law School days. I did the mandatory National Youth Service Corps programme in Port Harcourt, Rivers State. I served the Ministry of Justice Kano for about 14 years retiring in 1993 as the State Attorney General. During this period I had served in various capacities including Director of Civil Litigation, Director of Public Prosecution and Solicitor General. My colleague and I founded the Law Firm of Dikko and Mahmoud in 1993. And I have been in private legal practice since then. At Ahmadu Bello University, some of my colleagues include Prof. Muhammad Tabiu, Mallam Balarabe Bello, Tijjani Mohammed Borodo, Company Secretary, First Bank of Nigeria, Retired Ambassador Sani Lawal Kazaure, Mallam Kabiru Mukhtar, J.B Daudu, SAN and Chief Bayo Ojo, SAN both of whom are past Presidents of NBA. Other contemporaries include Professor Yadudu and Professor Naiya Sada both of whom were a year ahead of us. Others were Mrs Maryam Uwais, Justice Binta Nyako, both of whom were a year behind us.
I met my wife in the Law School and we were both together in Port Harcourt during the NYSC year. We got married in 1983 and she moved to Kano in January of that year. We are blessed with five children. Four of them have completed University education in different fields. The last born is about to commence university education.
Having served as Attorney General of Kano , how would you compare the Civil Service then and now?
Yes I became Attorney General of Kano at a relatively young age. On a few occasions I was prevented from entering meeting venues when I traveled with the Governor at the time as I did not look old enough to be eligible to participate at such high level meetings. However I always consoled myself that Justice Mamman Nasir became Attorney-General of Northern Nigeria at about the age of 32!
Well, there have been a lot of changes in the public service over the years. Obviously the service has grown both in size and complexity. However, many feel that the public service is not as effective as it used to be. Some of the institutional processes have weakened. Corruption has become widespread leading to systemic decay. Ethical standards appear to have weakened.
In my view, building a strong, credible and reliable public service in Nigeria is a major challenge for Nigeria. Nigeria cannot develop with a weak public service.
You shared same initials with Alhaji A.B. Dikko, served as Attorney General of Kano while he served Kebbi States in the same capacity. Was that the reason behind your partnership?
Neither Alhaji Dikko and myself met during our University days in Zaria. We shared common views and perspectives right from our student days. We thought we complement each other. He is more of the outgoing social person whilst I was more desk bound and tended to be less sociable. He was a good draftsperson, one of the best in the North whilst I was comfortable in the courts. My A. B. is Abubakar Balarabe and his is Abubakar Boyi. He was Attorney General both in Sokoto and Kebbi States. He also subsequently went on to become Deputy Attorney General in Zanzibar.
This is your second or third time of running for the position of NBA President. Why did you decide to run one more time? Is it because it is now the turn of your zone?
This is actually the second time I am running for presidency of the Nigerian Bar Association. The first time was in 2004 when I ran against Chief Bayo Ojo, SAN and Mr. J. B. Daudu, SAN. Though I had made an earlier attempt in 2002, I withdrew following an agreement reached with the elders of the Bar that henceforth the position of the President, along with the other key positions, would rotate across the country. This was intended to reduce the unnecessary competition and friction our elections generated and also to encourage inclusiveness and a sense of belonging among our members. I am running now because I feel it is a necessary sacrifice that we all owe to our professional Association to offer ourselves for service when circumstances and situations demand. The legal profession, in my view, has a great role to play in national development. It is one of Nigeria's major building-blocks. So we must take an interest in what happens in the profession. This has become even more imperative given recent events. I think at no period of our history has the profession come under such intense public scrutiny. This means all hands must be on deck to contribute towards the upliftment of the profession, so that it can play its transformative role in national affairs. These are the reasons I'm running for the office of NBA President.
NBA proposed Electronic voting system. How viable is it at this point of our nascent democracy? Do you think it's a better option than to the former voting system?
I think electronic voting is feasible since the technology exists. I am sure there will be challenges in its usage, but I believe we can get it right. In the past, we had universal suffrage for all our members. But following the debacle of 1992, we changed the voting system to a delegate system, which, as we all know, has been much abused. I think it's time to go back to universal suffrage, with the aid of this technology, because I think every member of the Association deserves to have a say in electing our leaders.
If elected, what would be your first task in office?
Well, the immediate issue likely to occupy my attention will be to revamp the battered image of the legal profession. I will convene a Stakeholder's Roundtable to deliberate on issues and build consensus. But my long-term goal will be to take a critical look at the regulation of the legal profession in the country. We need to take the bull by the horns and reposition our profession. We must raise our standards and be more serious in enforcing them. We will professionalize the NBA system, in line with our aim of having a legal profession that is comparable in competence, effectiveness, integrity and independence as any in the more advanced countries. We will also focus on fighting for a clean judiciary.
What role should alternative dispute resolution and judicial case management play in the administration of justice?
Alternative Dispute Resolution (ADR) offers a huge potential for off-loading case loads and relieving the already overburdened court system. It offers a more effective and speedier system of resolving disputes. Besides, there are many disputes, say in the commercial world or in family law, that are not amenable to effective resolution through a slow justice system of the courts. What is needed, in my view, is the enlightenment and education of the users of the justice system on the need to appreciate ADR. Lawyers need to embrace the ethos of ADR. Many Nigerian lawyers pay lip service to ADR and continue to approach it with a litigation mind set, as a result of which ADR has now become yet another layer in the tedious and slow process of litigation. We need to invest sufficient resources in training lawyers and enlightening users, to provide new facilities as well as improve existing ones in our arbitral institutions and also to provide necessary supportive personnel and services. Nigeria needs to sell itself as a friendly centre for Alternative Dispute Resolution. Unfortunately, in the last few years, there has been hardly any major arbitral award that has not ended up in court. This is not good for the country. It impacts negatively on the perception of Nigeria's business climate. Slow and costly dispute resolution regime adds ultimately to the cost of doing business in Nigeria. In addition, Judges must play their role of promoting ADR and respecting its outcome, and they need to be equipped to do so. Government should make this a top priority. With regard to case management, efficient case management should be an effective tool for better deployment of judicial time and resources. A good case management system equips the Judge to take charge of the litigation process, save cost and ensure that cases are more efficiently managed and tracked. Technology is key here. I should point out the basic strategy has been developed in various policy documents. What is required is implementation. I had the privilege of working on the Judiciary Sub-Committee of the Vision 2020 Committee where issues around ADR and case management, including deployment of technology in the courtroom were identified and a policy framework developed. We need to work to implement this policy framework.
What is your assessment of the state of our justice sector?
I believe it is obvious to many observers that the justice sector in Nigeria and in particular the criminal justice administration system has reached a level of dysfunction that is inconsistent with the working of a modern democratic state, and therefore unacceptable. Nowhere is this more evident than in the obvious inability of criminal justice institutions to effectively deal with corruption cases – a situation which portends great danger for the country if not corrected. It is embarrassing to see far greater results in trials of high profile corruption cases emanating from Nigeria in foreign courts than in our own courts. Last year the Administration of Criminal Justice Act was passed; it is perhaps too soon to judge its efficacy. That aside, I think we need much deeper reforms focusing on elements such as bringing attitudinal changes in the legal profession; aligning resource allocation to properly equip the agencies of the justice sector; and dismantling or rupturing the current veneer of opaque rules or ethos that impede the tackling of corruption in the legal profession including the judiciary. There is no doubt that the majority of Justices are hardworking and honest men and women. But we must also admit that there are some who do not measure up to the expected standards as far as honesty, integrity and competence are concerned. So we will also be looking at corruption within the support system of the judiciary. The NBA under my leadership will lead the fight against judicial corruption and work to have a clean, transparent and competent judiciary. Judicial outcomes must be predictable and consistent.
J. K. Gadzama SAN, is your closest opponent, some are of the opinion that he's more qualified to lead the bar. How would you feel if he is eventually elected?
Mr. Gadzama, SAN is eminently qualified to lead the Bar. But I think I am a better candidate at this point in time. I was called to the Bar much earlier – at least 6 years – before he was. I also have broader experience, having served in both the public bar and the private bar. I also believe that I have better ideas on what needs to be done to resolve the current challenges facing the legal profession in Nigeria. I have never been a card carrying member of any Political Party and I believe I can better guarantee an independent Bar. But democracy does not always guarantee that the better candidate will be elected, so if Mr. Gadzama is elected, I will congratulate him and wish him well.
What would you do to cases of exploitation in the profession?
This is generally in relation to standards of legal practice and ethical behavior. It's also related to the treatment of younger lawyers. Law firms employ young lawyers, and often they don't adhere to standards of formal employments – almost like a informal arrangement; they are not on a proper pay roll and they do not meet proper employer/employee agreements. All these are related to the regulation of the legal profession. A qualification to become a lawyer is different from a qualification or the requirements to setup a law office. You can be a lawyer but the requirement for setting up a law office should be different, in that you would have to meet with the Bar association or the regulatory authority, who must set out standards that would be met before one can be licensed to practice in a law office. One of these licensing requirements is the regulator's ability to come and inspect what the law office is doing, how it is billing its clients, how it is providing service, and how it recruits its own staff. Do they meet the terms and conditions of agreements with employees? Is there a formal letter of employment? How much are they being paid? This is for the regulators to verify. So, the idea is, if the profession is better regulated, it will address these problems in terms of exploitation of both employees and clients – taking fees from clients and not rendering service. In other countries there is indemnity insurance; that is, if your doctor is negligent in the treatment of your complaint, you are entitled to sue him/her and recover damages. So it should be with lawyers. If your lawyer is not able to provide the requisite service with his requisite level of skills then he/she is liable. The Security and Exchange Commission (SEC), for instance, requires you to maintain indemnity insurance for professional negligence. Every law firm registered as a capital market operator is required to provide that. That's why I said this is related to the regulation of the legal profession. So these problems will be highlighted through regulatory reform.
What is – or should be – the social responsibility of the Bar? How will your tenure pursue this?
Every professional lawyer – indeed, every professional in whatever field –has a responsibility to support his professional Association. Sometimes when I'm asked why I want to lead the bar, one of the reasons I try to give is that every lawyer has a responsibility to offer himself for leadership. Apart from offering yourself for leadership positions and making the necessary sacrifice, you also must meet your obligations with the Association. These obligations include payment of all statutory dues, taxes or levies, as well as supporting all the Association's activities in terms of being available, making your knowledge and skills available in order to help develop your colleagues. These are all part of the obligations we owe the Association. On its own part, the Association has a responsibility to the public. First is to guarantee the quality of legal services being offered by its members, and ensuring that these services meet all necessary requirements. We also are going to engage in public activities that help in enlightening our people about their rights and their obligations to society. These responsibilities of the Association are enshrined in our constitution, especially the part spelling out the aims and objectives of the Bar Association. We have to adhere to them in order to support the Association, and help the Association to support social development, that is, to educate and enlighten people about their rights and obligations.
How can the Bar Associations and regulators promote professional excellence? What's your agenda to enhance professionalism?
It is obvious that the quality of legal services, the standard of ethics and of professionalism in the legal profession have declined, and we need to devise a means of addressing that. First, we need to ask: are we regulating the profession properly? We need to take into account what is happening in other countries and probably learn a few things from them. In the U.K. for instance a commission was set up to look at the regulation of legal services, and that laid the foundation for the Legal Services Act that was passed in 2007. What that did was separate the representative role of the Association of the law society and the Bar council, which is to say that the legal profession can have its representative arm, but the regulatory arm needs to be different. So statutorily you can separate the two arms. Some people are saying we need to go in that direction, so that the NBA will no longer be the regulator of the legal profession. It would only be the representative arm of lawyers, the promoter of the welfare of lawyers, with a mandate to carry out other activities in terms of capacity building, etc. But the job of setting standards, monitoring and enforcing those standards would be the responsibility of a separate body. The Legal Services Board acts as the over-arching regulator. The Bar Standards Board regulates the Bar, with the Bar Council being the representative arm. The representative arm for the solicitors is the Law Society, again regulated by the Solicitors Regulatory Authority. The question is: is the existing system outdated? Do we need a new representative and regulatory structure for the legal profession in Nigeria? Successful reforms have been undertaken in many other countries, and even our sister African countries – Kenya and Ghana, for instance – have embarked on serious reforms. We should examine their experiences and see what we can learn from them. The exponential growth of the legal profession in Nigeria, now the largest in Africa, suggests to me that we need to review the system we have inherited essentially since our colonial days. But others disagree; they say the legal profession must be its own regulator, in addition to its representative role, and they cite the Canadian model as an example. Whichever way we want to go, one thing is clear: we need to discuss and agree on whether to continue with the current tradition or change direction. If we continue in the current direction, then the question would be how to ensure a high standard of regulation, and to ensure that the resources are sufficient for these regulations to be enforced and enhanced. I want to open this matter to a debate among stakeholders on which direction they think it should go. Clearly, we can't continue with this same ineffective system. If we are able to achieve this, my view is that it would raise the standards, raise the level of the way we do things, the quality of legal services, and the effective enforcement of discipline. Our people will have a more robust and responsive legal profession. How do we ensure that the quality of legal education is improved and tailored to meet our national aspirations and developmental goals? How do we ensure that the delivery of legal services is properly regulated so that the consumers of such service are assured of consistently good service? How do we ensure that ethical standards are maintained at high levels and breaches are swiftly addressed? How do we ensure that the legal profession remains alive to its responsibility of safe-guarding the institutions of justice, monitoring their efficacy, guaranteeing access to justice and promoting the rule of law? The challenges we are facing today call for new and more innovative approaches if we are to remain relevant as a profession.
If elected, are there new areas you would like to explore?
Certain areas stand out. The legal profession began in this country in the late 18th century, when the first lawyer was called to the Bar in Nigeria. Basically the framework that has been in existence since then is still the same framework we have today, without much change or improvement. One of the things I'm going to be concerned with is to see how we can modernize the regulation of the profession. One of the first things I would like to do is to really bring together lawyers with relevant skills and expertise, and the leaders of the bar to examine how to improve on the regulatory framework for the Association. I don't think the current structure is any longer viable; first of all, we have grown in numbers. Beyond the few hundreds that practiced in the past, we now number over 150,000, perhaps closer to 200,000 given the new entrants every year. So, we can't rely on the old structural framework. This is very key. And I hope that during my term as president I would be able to set the stage for this. We may not be able to achieve the long term objective during our tenure, but at least it helps to kick-start the process. Then, of course, we also need to look at the electoral system. I know the current president has done a lot in terms of reforming the electoral system but still I don't think we've got it right yet. Lawyers still spend a lot of money canvassing for votes while crisscrossing the country and exposing themselves to risks and dangers, which I don't think is right. As a professional Association we need to have a more decent and responsible way of electing leaders to run our affairs. This is an unpaid position, a position of service, basically. Why is it that a lot of people are willing to deploy several millions of naira to seek it? That's because it has become a kind of industry in the legal profession which needs to be dismantled. This position needs to be open to lawyers of all categories, so we don't need to make it look like an affair for rich lawyers deploying their money to curry favour from their colleagues. We need to ask ourselves – what it is that they are spending all this money for? Prestige? That may well be the reason, but apart from that, what is the motivation? One of my major concerns, therefore, will be to adjust this problem. I hope that my colleagues, especially the senior members of the Bar will buy into this project. We have to have a decent method of electing our leaders.
Some are of the opinion that after leaving that position, former office-holders are better positioned to get juicy briefs. What is your take on this?
Yes, I've been told that one of the reasons people campaign so vigorously is to make themselves more visible and gain popularity nationally, and so forth. But it shouldn't be so. People should get into that position based on their recognition in terms of their professional contribution. They shouldn't be using the NBA platform to market themselves. I don't think we should allow this to become a tradition. The other thing I would also like to look at is the secretariat of the Association. Our members also need to focus on value addition in terms of knowledge and skills in the activities of the Bar in its efforts to improve our laws, to provide alternatives ways of doing things, and to suggest to the government on the way to go about doing things. To criticize the government, we must also come out with alternatives. Those are the areas I want us as lawyers to be involved in, but it is not just to run the secretariat or be involved on a day-to-day basis. We can't have lawyers pursuing the running of the secretariat as a career. We see what Bar Associations worldwide have done. We will hire professional administrators, managers and accountants to manage the affairs of the secretariat for us, while we focus on the critical knowledge of skills and value-addition. Of course, we also have to identify what I consider to be one of the critical challenges of the profession at this point, namely, issues that concern young members of the profession. We have to address it, otherwise it is capable of undermining the integrity of the system and put everything into question.
What can you do in two years of your administration?
Two years is obviously a short time. What we have started doing through our campaign structure is to prepare and interrogate some of the issues, and to have some rudimentary work going on now in key areas, which I have identified earlier in this interview. I can highlight them; regulation of the legal profession; young members of the Association; and the issue of professionalization of the NBA in order to make the secretariat function professionally. Our colleagues are putting their heads together and looking at these issues. So if I do get elected, we'll, as they say, hit the ground running. We will try to achieve as much as we can within two years. Obviously, we are not going to be imposing anything on our members, all we would be doing is presenting ideas, concepts and issues we want our colleagues to deliberate upon, to discus and agree on. We are essentially going to set the tone and the agenda. if we are able to do these things, then we can achieve a lot within two years in the highlighted areas.
How will your welfare package assist junior lawyers who wish to establish their own law firms?
The legal profession in Nigeria has grown exponentially in the last two or so decades. Every year, I believe, between five thousand to six thousand new entrants are admitted into the legal profession. This growth in the number of lawyers has not been matched with similar growth in the economy, so younger members of the profession are becoming disillusioned. The legal profession must address the issue of the welfare of all lawyers, but especially the younger ones, because this issue has huge implications for the quality of services and standards of ethical behavior. We must create more opportunities for them. This problem will be a top priority for the NBA under my leadership. We will be innovative and inclusive; we will involve young lawyers in whatever we do. But we will also try to tackle this problem through regulatory reforms. The NBA should define and set standards for law offices and demand compliance. Our present laissez-faire approach to regulation, in my view, is no longer tenable. We will work to equip young lawyers with better skills and build their capacity to respond more to the needs of the legal market. Ultimately, what is important is to create more opportunities both in the public and private sectors for lawyers.
What is your assessment of the performance of the judiciary since the advent of the Buhari administration?
I do not think anything has changed significantly since the inception of the present administration. Its performance has, in my view, been at the same level as previously; obviously the judiciary is manned by honest men and women serving as Justices across the country, working very hard to discharge their judicial functions. But there is no gainsaying the fact that there are quite a few bad eggs. What we need to do is to really devise a strategy of sanitizing the system and making sure that we have an effective judiciary. Unless we do that, I think the democratic development of this country will be in jeopardy. We need a thoroughly and rigorously independent judiciary that is clean and reliable, and not subject to the whims, caprices and uncertainties that we're seeing, as well as the frivolous allegations flying around. So the task of building this country cannot succeed without a clean and independent judiciary. And I feel that this challenge must be primarily tackled by the judiciary itself. But, of course, the Bar Association must play its role, and I will rate this as one of the primary challenges facing the Bar Association. How do we lead and support efforts to ensure that the judiciary in this country is uplifted to a standard we expect, and is comparable globally? We are not going to be privy to undermining the institution, but would rather be champions of upliftment, meaning we must find ways of identifying all the people that are compromising their positions, and removing them from the system.
What is the present National Executive Committee of the NBA doing right that you will build upon if elected?
They are doing a lot of things right. The President of the NBA, Augustine Alegeh, SAN has shown a lot of courage. He has brought back the electoral reform and made sure that every member of the association has a say; that is significant. It is going to affect the dynamics and the relationship between the older members of the profession and the junior ones. Over time, it's going to promote accountability and some measure of responsiveness on the part of the leadership of the association. In addition, the implementation of the stamp and seal program has helped in terms of sanitizing the legal profession to some extent, putting out the bad eggs and generally reclaiming the legal market for genuine lawyers. These are very significant initiatives. I think the President has also shown courage in terms of championing certain issues of national interest. I was quite pleased to have accompanied him with other members on his visit to the North-East where we went to see first hand what was going on. We went to the detention camp where terror suspects were being detained. We saw injured military personnel in their hospital beds, and so forth. That kind of initiative has a way of bringing critical national issues to the fore and drawing attention to problems. And we will encourage this. The situation in the North-East is pathetic. I was there just few days ago under the aegis of the Dangote Foundation, of which I am a board member. Our visit to the IDP camps was a harrowing experience; our leaders should go there and see what is going on. I was surprised to find out that Nigeria has the third-highest number of Internally Displaced Persons in the world after Syria and Colombia. We cannot continue to have this kind of situation in this country. You see the number of orphans simply looking dazed, numb; they don't know what is going on. When you look at all the issues of justice in that part of the country you would see that the NBA has a critical role to play. It is critical, because if we don't address these issues, they have a way of recurring either in the same location or in other places. So I think the NBA President has done well to draw attention to them. He was in Zaria during the Shiite/military clash; again I thought that was a good initiative. So the Bar has to do things like this, and I am happy at this activist, if you like, stance by the NBA. The legal profession, aside from promoting the rule of law, protecting the independence of the bar, and promoting an independent judiciary, has to enhance and protect the rights and welfare of ordinary citizens, drawing attention to weaknesses, to the issue of fairness in government policies and programs, and providing alternative solutions. I am happy that the current leadership has done so much. We'll have to try to do more.
There are reports of International Law Firms seeking to enter the Nigerian legal market. Many senior lawyers are reportedly against what they see as an incursion. Others believe it is inevitable given the global trend. How should the NBA and Nigerian lawyers prepare for this?
I think international law firms are already in the Nigerian legal market. There is a considerable amount of legal work already being outsourced in various ways to international law firms. This is happening in cross-border transactions, in many other transactions in various sectors, the energy, in telecommunications. Nigeria has been a signatory to the World Trade Organisation (WTO) since 1995. It is yet to make a commitment under General Agreement on Tariffs and Trade, GATT, to liberalize legal services, but it is a matter of time. The NBA already has a task force working on this and has been working with the Ministry of Trade and Investments in trying to shape a framework – or at least make an input into the process. The NBA and Nigerian lawyers do have to prepare for this, because it is bound to happen. This preparation, in my view, has to involve short-term and long-term strategies. In the short term, it is about capacity-building, the reorganization of law firms, pooling resources together, and developing strategic alliances and investing in enhancing legal resources available to our lawyers. The longer-term dimension will include reforming legal training to appropriately equip Nigerian lawyers to be more competitive globally. We also need to look at our legal curriculum. Nigerian lawyers in the Diaspora – that is, those who trained or practice abroad – have a role to play, so the NBA should harness their resources. We should not see this as a threat but as an opportunity. As long as Nigeria remains a part of the global economy, we cannot isolate the Nigerian legal market from the effects of globalization. We can prepare ourselves, we'll probably negotiate some aspects of foreign participation in the Nigerian market, and also position ourselves to take advantage of the opportunities. Disruptive and innovative technologies make an isolationist strategy futile.
The insurgents have wreaked considerable havoc in this country. How have lawyers practicing in the Northern Nigeria coped with this crisis?
The insurgency has caused enormous hardship in the country. The Northeast is of course the worst-affected. Economic and social activities have been disrupted and there is currently a severe humanitarian crisis. Lawyers, like other citizens, have been severely affected. Some have lost their lives, others their means of livelihood. Many have been forced to relocate. The courts, like other institutions such as schools, universities and markets have been shut down. Last November, as I said, a number of us accompanied NBA President Austin Alegeh, SAN to Maiduguri to attend a one-day human rights awareness workshop. And he must be commended for the brave initiative. Moving through Maiduguri and visiting some of the affected people, injured soldiers and detainees, and listening to our colleagues, we were shocked at what we saw and heard. Observing the destruction and desolation was simply heart-breaking. It was clear to me that we have clearly not paid enough attention to the fate of our legal colleagues, let alone the wider community that have been victimized by this brutal insurgency. The NBA needs to be more actively involved not only in supporting our colleagues, but in the whole process of rebuilding the Northeast. We need to pay attention to the issues around the administration of justice, the gross human rights abuses occurring there, but also the problem of detainees. Rebuilding the justice system and dealing with issues of transitional justice in the region are of strategic importance and a critical element of reconstruction in the Northeast but also of avoiding future conflicts. The NBA should provide leadership in this direction. I am happy our President has done exactly that.
We wish you the best of luck.
Thank you very much.
-Advertisement-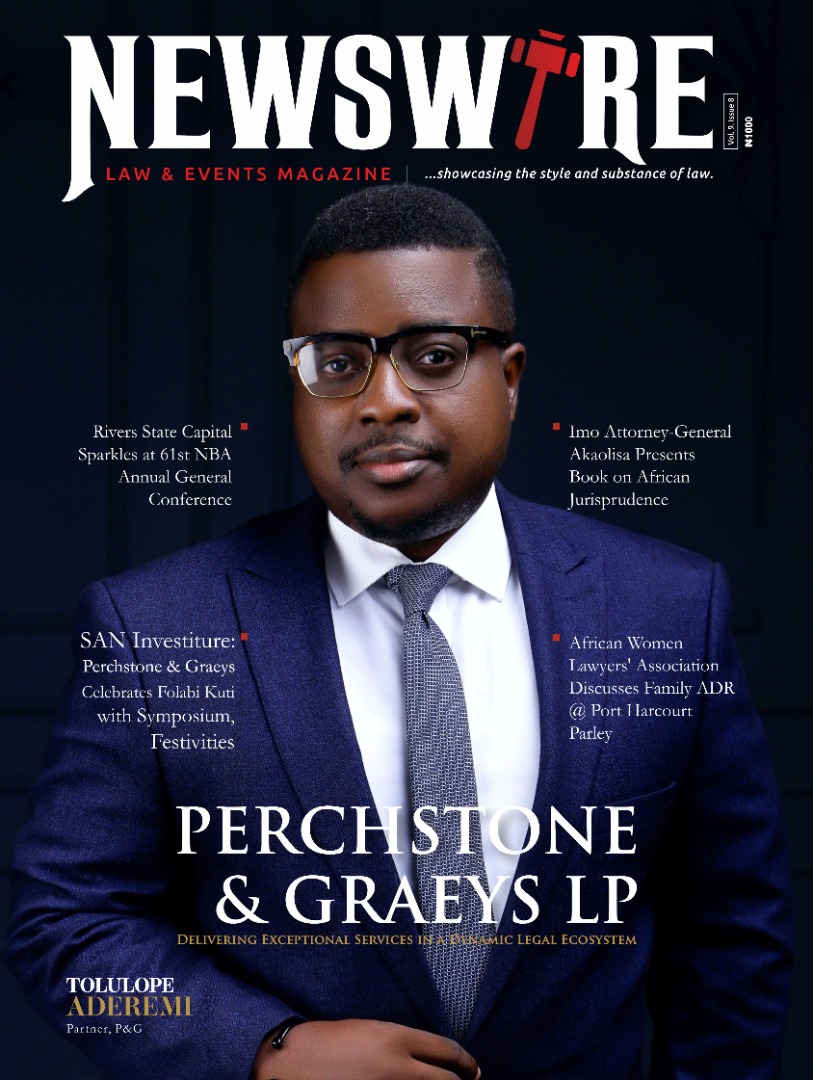 Newswire Law and Events Magazine is Out. It's a collector's item. Get one - or two,or more - for yourself and loved ones.
Do you want to be heard, your events covered, your articles published, or need to advertise your products and services on our

Blog

and

Magazine,

reach out to us at

Newswire Law and Events,

you will be glad you did. For more details about our services,

please call:

08039218044, 09070309355. Email: newswiremagazine@yahoo.co.uk