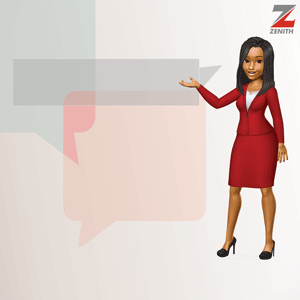 The proud holder of degrees in Political Science and Law from the University of Port Harcourt, His Excellency, Barrister Ezenwo Nyesom Wike, CON is the sixth civilian governor of Rivers State of Nigeria. Wike ventured into politics after a brief legal practice in his home state. He was the Chairman of Obio-Akpor Local Government Area of Rivers State between 1999 and 2007, and a Chief of Staff to the former Governor Rotimi Chibuike Amaechi between 2007 and 2011. He became Nigeria's Minister of State (and later Coordinating Minister) for Education in July 2011, a position he later resigned to run for Rivers State Governor in the 2015 general elections.
He took the oath of office on the 29th of May, 2015.
On the sidelines of the 2016 Annual Conference of the Nigeria Bar Association in Port Harcourt (19th – 25th August) in which he served as the Host Governor, Barrister Wike took time off to bare his mind on various topical issues of concern to the legal profession in Nigeria, to his administration, and to the growth of democracy in our nation, in an exclusive interview with Gloria Ireka of Newswire Law & Events Magazine.
-Advertisement-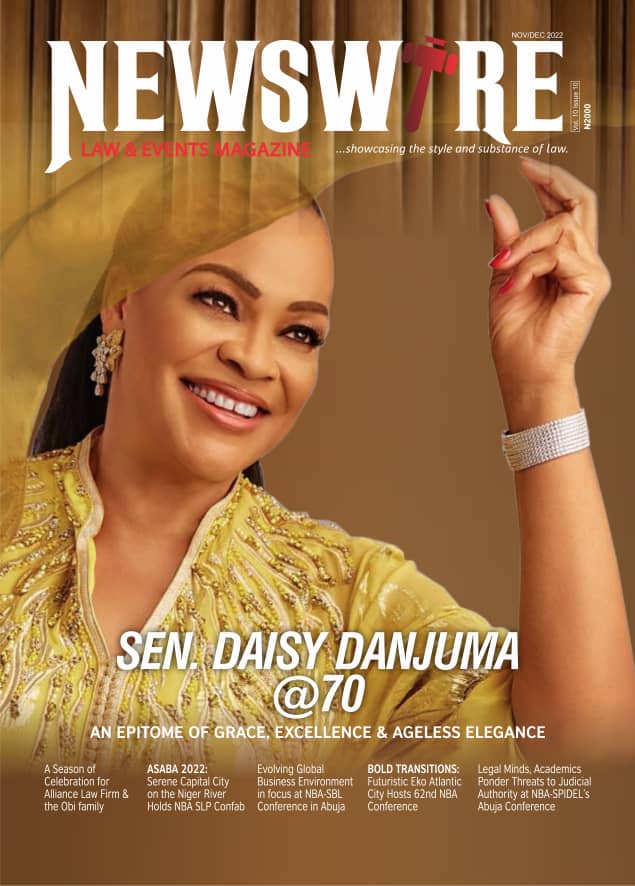 For more details about Newswire Law&Events Magazine, kindly reach out to us on 08039218044, 09070309355. Email: newswiremagazine@yahoo.co.uk. You will be glad you did
Excerpts:
What was your motivation in offering to host this year's NBA Annual Conference?
First of all, as a lawyer myself, I saw it as a unique opportunity to contribute to the growth of the legal profession. You may be aware that Rivers State was among the states that contributed immensely toward the building of the NBA National Secretariat in Abuja, for which reason the 5th floor was named 'Rivers Floor' in our honour. In view of the fact that the NBA is the most prominent professional association in the country, we believed we had a duty to help ensure the successful completion of such a gigantic undertaking as the NBA's national secretariat, and that's what we did. We intend to, in turn, rename that floor (Rivers Floor) after a prominent legal personality (dead or living) who has or had in one way or another contributed to growth of the legal profession in Rivers State.
Another motivation for us was tourism; we simply wanted to attract people to our state. Imagine having a conference that was graced by over ten thousand people and its effect on the economy in terms of hotel reservations and other businesses. People made a lot of money during the period of the conference, and the multiplier effect on the economy of Rivers State was enormous.
Most importantly, we wanted to debunk the widespread notion among many stakeholders across the nation that Rivers State was not safe; that there are killings on the roads, and so forth. We wanted people to come and see for themselves that this kind of talk is merely political propaganda on the part of people who simply wanted to bring the state down by all possible means. Remember that not so long ago, we also hosted the National Maritime Association Conference, as well as the AMAA (African Movie Academy Awards) and the Guild of Editors Conference in Rivers State. People who came for these various events were shocked by the reality on ground, by the relative peace and safety they experienced and by the level of development carried out by our administration so far. Our thinking, therefore, was that if we could host conferences like National Maritime Association Conference, Guild of Editors Conference and AMAA – which brought in about 3,000 visitors, we could as well guarantee the safety of the 10,000 or so people that would come for the NBA conference, and go into the nooks and crannies of Rivers State and feel the hospitality of our people. In so doing, we proved to the world that Port Harcourt is safe for businesses to thrive, and for investors to come in. Those were our motivations in supporting the Port Harcourt bar in hosting the 2016 NBA Conference.
What were your expectations for this Conference, and were they met at the end of the event?
Of course they were! As a matter of fact, the event exceeded my expectations; Rivers State is in the midst of the rainy season, and we are located in the tropical rainforest, so I had expected the rains to disrupt the conference proceedings, but that wasn't the case at all. For the 7-day duration of the conference (from the opening day, 19th of August, to the closing day, 25th of August), the rains, even when they fell, didn't disrupt a single item on the programme. And I told myself this could only be by the Grace of God. Moreover, there was no incident of insecurity; people really enjoyed their stay. By their own admission, speakers and conferees alike had fun, visited places of interest, went to the cinemas and went about from dawn to dusk. Businesses also boomed on the sidelines of the event; business owners reported an astronomical increase in profits within the one week period of the conference. My expectations were exceeded by the success of the event, and I thank God for that.
What advice would you give the Mahmoud-led executive as it strives to take the NBA to greater heights?
My position is that Nigeria as a whole should be able to look up to the NBA. The body should act a watchdog of our democracy, and speak up whenever democracy is threatened. I was greatly heartened by the presidential speech of the (new NBA President) Abubakar Balarabe Mahmoud, SAN, who declared in no uncertain terms that the NBA would speak up when expected by Nigerians to do so, and that it would be vigorous in fighting corruption in the judiciary. He also suggested a number of reforms to the Economic and Financial Crimes Commission, EFCC, in this regard – which is the position and profile of what we expect from the NBA. In the past, the NBA was known to challenge the powers that be when the rule of law and human rights were being violated, when court orders were not being obeyed, and so forth. In the past the NBA faced and fought dictatorship to a standstill. The NBA has a proud history of activism and standing up for justice, and that is the legacy we are expecting the Mahmoud-led executive to continue to sustain. As I said, his presidential speech was apt and deep, and it hit the nail squarely on the head. And people were very happy and confident that this NBA will not sell out, and it will be outspoken on the issues that matter to the legal profession and to Nigerians in general.
As the host governor, how were you able to disabuse the minds of delegates and visitors as regards the security situation in Rivers State?
Let me first of all extend my heartfelt gratitude to the immediate past president of the NBA, Augustine Alegeh, SAN, for bringing the Conference to Port Harcourt. I am aware that he was under tremendous pressure to move the Conference to another state. But he stood his ground and made people understand that the challenge of insecurity was not peculiar to any part of Nigeria, or of the world, for that matter. We've had cases of terrorism in Paris, London, Germany and America, etc, and yet people are still trooping to these places in their numbers. Such incidences, as unfortunate and tragic as they are, do not mean that nobody would go to such places anymore. For example, I think the greatest economic challenge in my state is in the provision of electricity. Does it mean that oil exploration no longer takes place in my state? So it is always good to give people and places the benefit of the doubt. And we thank Augustine Alegeh, SAN so much for thinking that way. Again, the delegates also said, 'Look, we want to attend this conference and see things for ourselves.' If they hadn't come, that impression would still remain, and it would be said that the 2016 NBA Conference was taken away from Rivers state because of insecurity. So their coming has disabused the minds of a lot of people about the so-called state of insecurity. It's all blackmail to make sure that this present administration does not succeed. We did not adopt any particular strategy to dissuade them; it's all about the things they saw for themselves. Before the decision to come to Port Harcourt, I took the NBA executive committee members around to see a few projects, and they were impressed; you could see it on their faces. I even asked them to go around the city and see things for themselves, then ask questions to conclude their assessment as to whether or not Port-Harcourt was a safe venue. They went, saw activities going on in the markets, people going about their normal businesses, oil companies operating, people enjoying themselves at night – and no signs of insecurity. And to the glory of God, they confessed that the security and pace of development they had seen was contrary to what they had heard. So we thank the NBA, particularly the last executive for giving us that opportunity.
What will you take away from the resolutions and decisions reached at this year's NBA Conference as far as enhancing democratic governance and embracing the rule of law in your state is concerned?
You can't talk about democracy without governance or the rule of law. Any form of democracy in which people are not obeying the rules, court orders are not being upheld, is not true democracy. That is why we have said that as far as our state is concerned, true democracy means an independent legislature and judiciary. For true democracy to be alive and to thrive, the 3 arms of government must co-exist. You are probably aware that before now the courts in River State were under lock and key for more than a year, meaning that there was no rule of law. That also affected overall development in the state. The legislature was obviously dead; it was sitting inside the 'definitive chamber' – which, again, was against the tenets of true democracy. And so when we came on board we knew that there was the need for these three arms of government to be independent. That is why, today, we have the Executive headed by the Governor; the Judiciary is alive and is headed by the Chief Judge, and the Legislature which is headed by the Speaker, all working independently but cooperating with each other. We must respect and obey all court rulings and laws. In this state if there is any rule or order from the courts against the government, I make sure that it is obeyed to the letter, because if you don't do that, you are inviting crisis and anarchy. So for us in Rivers State, the rule of law is key and that is the only way democracy can survive.
How has your training as a lawyer impacted on your stewardship as governor of Rivers State?
During my speech at the conference, I said that the legal profession has exerted a great influence in what I am doing today. I am cautious of the fact that being a lawyer comes with a lot also to play according to the rules. Therefore, one is very conscious that if one does anything that deviates from the acceptable norms, practice or rules, one would be exposed to greater criticism than those who are not lawyers. As a lawyer serving in public office, high expectations have always guided me. I have found that, as a lawyer in public office, you must be cautious and alert at all times, knowing fully well that you must play by the rules of the profession. People would always say, "You are a lawyer, so we don't expect this from you." So my training as a lawyer has given me the opportunity to serve better; and it has had a great deal of influence in my decision-making and my relationship with people in carrying out my official assignments.
What role do you see the NBA playing in government's fight against corruption?
First of all, how do you fight corruption? The new NBA President has said that his administration is going to fight corruption the way the judiciary had been fighting it by making sure there would be no room for corrupt lawyers, as they are going to be exposed. That means that if a lawyer has a character or displays a tendency that is not in consonance with the rules, or who displays conduct that is not expected of lawyers, obviously that lawyer will not have a place in the legal profession. In addition, if there are judges or judicial officers found to be involved in one corrupt practice or another, the NBA process will purge such judicial officers, which is one way of fighting corruption especially in the judiciary. The NBA will of course encourage the NJC (National Judicial Council) and other bodies to make sure that such officers are exposed.
But corruption is not just about collecting money or bribe; it is also about doing those things which one swore on oath not to do. The new NBA president assured that the body will fight it vigorously, as well as support appropriate bodies whose responsibility it is to sanction those judicial officers, to do so. That is the way to fight corruption.
In terms of the appointment of judicial officers, the NBA President also said merit would henceforth be the sole determinant, and promised not to allow sentiments or extraneous considerations to determine such appointments. This will enhance the ascension of capable and qualitative judicial officers to the higher echelons of the body.
On the socio-economic front, what challenges does your government face in trying to diversify the economy of Rivers State, provide security, infrastructure and jobs? How are you tackling these challenges, and are you satisfied with the results of your efforts so far?
It is no longer debatable that Nigeria cannot continue to be a mono-cultural economy, now that there is the problem of decline in prices in the international oil market. There is an urgent need for us to diversify now that the international market is so volatile, if we want to survive. It is also no longer debatable as to which area to diversify into in terms of employment and revenue generation. So we are talking about agriculture, specifically commercial-based agriculture; as we intend to have our people not only employed but also to become part owners. Before now, as you know, our agricultural profile has been on a subsistence basis, just to provide food for the household. But now, the focus is on commercial agriculture, especially in a place like Rivers State where we have vast land. What government is doing now is to make land accessible to people who are willing to invest in agriculture. As we speak, a large number of people are coming in to partner with the state government. Our own equity would be the land, as well as our duty to provide a conducive environment for these investors to invest. And in so doing, our people will also be employed and given the opportunity to be part owners of various agricultural programmes. In terms of infrastructure, we also believe government has to create an enabling infrastructural environment to set the ball rolling. Our emphasis up till now has been on road infrastructure. In fact, in the last one year, we have focused on road rehabilitation and road reconstruction in order to facilitate the agricultural revolution we are envisaging. You cannot talk about agriculture if you don't have accessible roads to farms, processing centres and markets. So, we are doing massive infrastructural building in terms of roads and if you go round the state you will notice this. It is one key achievement we are proud to highlight because it has to do, not just with agriculture in particular, but with development as a whole in that it will opens up the economy of the state for growth. No economy or business can thrive without a good road network system, and that is exactly what we are providing. And we thank God that today, we've been able to improve on road infrastructure which has opened the way for other sectors of the state's economy to develop.
Also, you cannot talk about development without security. To that end, we're partnering very well with all of our security agencies. The only problem we have, as I've mentioned elsewhere, is this notion that Governors are the Chief Security Officers of their states. I don't think so; I prefer to call them Chief Logistics Officers because they only come in handy when the security officers want logistics assistance from the state government. But in terms of who these security operatives owe their loyalty to (and take in directives and orders from), it is not the Governors. In my own state, in fact, for the one year or so that I've been in office, we've had to work with five Commissioners of Police – an average of one Commissioner of Police (CP) every two and half months. How do you plan the security of the state with that kind of turnover? You are planning the security of the state with the CP, and in the next two and half months that CP is removed and another CP brought in. How do you develop and execute a proper security strategy in the state? And as these CPs come in, they also change the Divisional Police Officer (DPO) of every police station in the state. It affects the security network of the state. So I don't think as Governors we have control. You can't talk about security when you don't allow those at the helm of security agencies to spend a considerable amount of time in the areas you have posted them to, in order to enable them tackle any issue of insecurity that may exist. Nonetheless, we are supporting them the best we can, even as we impress it on them that their duty is to fight crime and not to play politics. We believe they will pay heed to what we've been saying because we don't know whether in the next one or two months the new CP would also be transferred. Rivers State is the only state in Nigeria (and perhaps the only entity in the whole world) where you have five Commissioners of Police within one year. It's unheard of, but that's the problem we face.
How do you plan to encourage agriculture and lessen dependence on crude oil-related income in your State?
As we speak, we have investors from Israel here, and we've given them over four thousand hectares of land where they are going to set up a cocoa plantation. We also have a group from Belgium who are on ground at present in terms of palm oil and plantain cultivation. Our job is to make the environment conducive and to give them land; have access to land by giving them the C of O (Certificate of Occupancy), because, of course, you won't expect them to go and buy four thousand hectares of land on their own. Government is providing the enabling environment and security for them to operate. In addition, the state has granted them generous tax incentives to enable them embark on other profitable ventures and projects.
Why did you fight the Rivers State governorship case to the very end, and how did you feel when the Supreme Court handed down its verdict voiding the ruling of the Court of Appeal?
If something good happens to you, would you be happy? Certainly you would! I've always had great confidence in our judiciary. I'm not the type of person that sets up factions of Judges or Justices because a certain judgment or ruling is not in my favour. The good thing about our judicial system in Nigeria is that we have appellate courts – from the High Court to the Court of Appeal to the Supreme Court. I never felt for a moment that the case would go against us. Based on the laws and facts, I always believed that this case would be in our favour. The judges at the lower tribunal might have seen it differently, but I have no grudges against them. The Court of Appeal may also have seen it differently, but again I have no problem. We thank God that at the end of the day, the final arbiter which is the Supreme Court said, "No that is not what the law says." We were very happy the day it was pronounced that we validly won the election and that the law was on our side. So I am grateful and I give glory to God, and I also want to thank the judiciary, particularly the Supreme Court.
Sir, if you were in a position to reform the Nigerian legal landscape yourself, what would be your top three priorities?
I did reform the legal landscape (of Rivers State in particular) on my assumption of office, something which the last administration failed to do. Their practice was usually to dictate that so-and-so person must be the Chief Judge – which the judiciary as a body objected to, because they wanted to resist executive imposition on the judicial system. In our own case, the executive does not involve itself in determining who should be appointed as a judicial officer or the Chief Judge. Our position is that merit alone must be allowed to determine who occupies what position.
The present Chief Judge of my state, for example is not from Rivers State. And I challenge anybody to show me if there is any state in Nigeria (apart from Lagos perhaps) where a non-indigene has been allowed to be the Chief Judge. We agreed that since this woman (Hon. Justice Adama Iyayi-Lamikanra) has worked in Rivers State as a Magistrate, was promoted to a Judge and by divine providence is the most senior judge in the state, why must we deny her the top judicial position just because she was not from Rivers State? That is one way to reform the legal system; when you do that, you build trust and confidence in the judiciary of the state. And in so doing, judges will put in their best in the performance of their duties, because they know that when it gets to their turn, their state of origin would not be a determining factor.
That is one thing we have come to do – to allow people who are competent and deserving to be appointed to positions of authority. These are people who are going to deliver the best administration of justice, who are going to say 'this is what the law means'. But when you consider other extraneous factors, it affects the entire legal system negatively. Appointment of judicial officers on the basis of merit alone is fundamental as far my administration is concerned. Respecting the independence of the judiciary is a sure way of ensuring effective administration of justice.
Your Excellency, we know you're a very busy person. How do you relax?
The ability to relax (or the lack thereof) is one problem we have in these parts, unlike in countries elsewhere where you have time to go on leave or on holidays. I don't really know whether there is time for relaxation. The bad part of it is that when you're in public life you don't have a private life. Even if you try to have a private life, people still intrude on it. In some developed countries, when a public officer is not on duty, he and his family must be allowed to have their fun. But here, even while the Governor is having breakfast, you have people calling his phone. Even while one is sleeping, people are still calling and sending phone text messages in the middle of the night. And you wonder, "Is this what it takes to be a public office-holder?" So I don't think that there is a time consciously set aside for fun. The only fun I can say I have is the ten or fifteen minutes (or even an hour) that I spend with my children during the working day, after which I'm off again. So for us as a family, every second, every minute and every hour is slated for public service, unless you pretend to be sick. And why would anybody pretend to be sick unless they're inviting sickness to themselves? Even if you feign illness, there are still people who would call you at odd hours regardless. You can't complain because it is what you signed up to do. It's not ideal, but that is the situation in which I find myself. If I have the opportunity to rest or go on holiday, of course I would like to relax with my family, talk to my children, go out with my friends and unwind.
Which means you simply don't have time for yourself?
It is very tight for me. But whenever I have time I like watching football. I am a fan of (Spanish La Liga giants) Real Madrid. Whenever they have matches and I have the time to watch them I do so; that is a sure thing for me. But even when I think I have time to relax with family and friends to watch my favourite team play, I'm still doing my job because people are bringing one official assignment or the other for me to deal with. Moreover, as a public office-holder, you really dare not tell people that you're on holiday; they could take offense at that. You want to relax or go on leave? Is that what you were elected to do? So to 'relax' really could be seen as an offense.
Can you please take us through your growing-up years and your educational background?
I am neither from a poor nor a wealthy home. But my parents were able to give me the education and opportunities I required. I had my first degree in Political Science (from the University of Port-Harcourt) before venturing into Law. Interestingly, I never had a rough education; you know that schooling at tertiary level in Nigeria is not easy because in our universities there is always one strike or the other. If you are supposed to read a four-year course, you might end up spending five or six years, thanks to these strikes. But I did not experience any of that throughout my university days. After graduation, I did my National Youth Service in the then Gongola State, then came back to UNIPORT to study Law, after which I practiced in the chambers of a Senior Advocate of Nigeria. From there I went into politics, became Chairman of a local council, became Chief of Staff to for Gov. Rotimi Chibuike Amaechi, then a Federal Minister of Education and then Governor of Rivers State. So for the past fifteen years, I have been in public office. It's not been easy, but we thank God that there is no cause for complaint. My growing up years and educational career have been a gift from God.
Your wife, the First Lady of Rivers State, is also a lawyer and a Judge. Where did you two meet, and what was the attraction?
I met my wife after I returned from Youth Service, when I applied to read law, so I met her in university. She was in her second year, and because I already had my first degree I had to be in second year too. But we were not really close until our final year. We became close then, especially when we went to Law School in Lagos. We came back to Rivers State and got married, after which she became a Magistrate and later a Judge. I didn't marry my wife because she was a lawyer. Even though we were called to the Bar before we got married, our love was there already. You'll be surprised at the rate at which lawyers run away from marrying other lawyers, so it depends on the chemistry and how you think it can work for both of you as a couple. She is a very respectful, respectable and hardworking person. We understand each other very well and I believe that is key, coupled with the fact that we belong to the same profession. Being together and sharing the same professional background has also cemented our relationship. But first and above all is the fact that we love each other. Her being a lawyer was not the primary consideration at all.
What is Your Excellency's advice for young people, especially young lawyers?
Nothing good comes easy. That is one thing every young person must know. If you've gone to study law, for example, you must know that the situation today is not like that of yesteryears when lawyers were praised to the high heavens and treated like demi-gods. Nowadays, even when you come out with excellent grades, nobody treats you that way because society has changed. The competition is very high and you are most likely to compete with very senior colleagues who have not yet found their feet in the profession, so it's a big challenge. But you must be patient in everything. Nothing pays like patience and hard work. Don't expect that because you've been called to the bar today, you're going to be a billionaire tomorrow – which is a perception many young people have today. Be patient and be ready to learn. Some young lawyers just out of law school can't bear to work under other people; their attitude is, "How much are they going to pay me?" Nowadays the key consideration is money and not what you can learn or what's to be imparted into you. Whatever you learn from seniors guides you, builds and makes you strongly established in your profession. Anything you are doing – not just in the legal profession, but in every area of endeavour – demands seriousness and commitment. Success does not come easy. Yes, people talk about luck; some people may not have had it so rough. True, there are people that started doing things well from the very day they graduated. But those are exceptions really. If you decide that you don't want to really practice law but to venture into politics, it's not easy either; there are also challenges. As a politician, for example, there is no day you won't hear people insult you and call you one bad name or the other. If you want to survive in this life, in whatever field of endeavour, what is required is commitment, patience and hardwork. But it's also important to ask yourself: "Do I really want to achieve something other than being a lawyer?" Being a lawyer does not mean you have to practice law. Some people may want to be in the corporate sector and become company secretaries, or go into commercial law practice, or politics. If you look at the United States or even the United Kingdom, many of those in the public office are lawyers, even up to the current US President. So you might decide if you want to pitch your tent in the political arena which is also a good option a lawyer. So my advice is that you must first of all be ready for challenges. One good thing about law is that it revolves around other professions, in that one is well equipped with the tools to face challenges in the society. But you mustn't be in a hurry. If a friend of yours made it with relative ease today, it does not mean you won't make it tomorrow; everybody's luck cannot be the same. But if you're focused and know what you want, at the end of the day be assured that you will certainly get to your desired destination.
Thank you, Your Excellency.
I really appreciate your patience Gloria, and I think you're doing a good job with your law and events magazine.
Do you want to be heard, your events covered, your articles published, or need to advertise your products and services on our

Blog

and

Magazine,

reach out to us at

Newswire Law and Events,

you will be glad you did. For more details about our services,

please call:

08039218044, 09070309355. Email: newswiremagazine@yahoo.co.uk