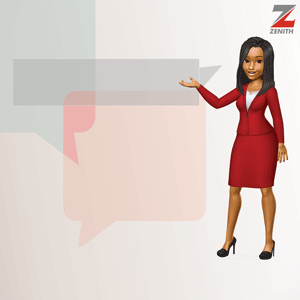 Foremost commercial lawyer George Etomi has gained  a well-deserved reputation for his uncompromising commitment to excellence, and his insistence on the highest professional standards. His law firm, George Etomi & Partners is a formidable testament of this commitment, as it has over the past thirty years grown from humble beginnings to become a veritable reference-point in commercial practice in Nigeria and beyond.  As humble in his personal as he is rigorous in his professional life,  George Etomi took Newswire's  Law & Events Magazine Editor in-Chief, Gloria Ireka through his chequered life journey.  Excerpts:

How was growing up like in your days?
Growing up in my days was fun because I grew up with parents and grandparents that provided love and care along with the discipline they instilled in us.
People believe that identical twins often do same things at the same time. Did you guys do same while growing up?       
My twin brother and shared a lot of interests together. We liked the same people even when we meet them apart. We participated in the same sports to the same level. We represented our school in the national quiz competition in our time.
Do you always come about people miscalling you Michael instead of George? Or has he ever committed any wrong that your parents were unsure of the offender?
We have become used to being called each others name so we answer automatically to both names. In fact some family members call us Michael George! We also got punished for each others wrong.
Why did you choose law and not medicine like your twin brother?
Ironically I was a science student all the way and scored distinctions in my science courses and was all geared to study medicine. Coming across and interacting with my brother in law, late Abayomi Sogbesan influenced my decision to study law.
Tell us about your education, especially your university days?
I attended Okrika Grammar School and left in 1967 as a result of the war. Thereafter I completed my school cert at Eghosa Grammar School, Benin City and then to Loyola College, Ibadan for my A-levels. I gained admission in the middle of my stay at Loyola to study Law at the University of Ife (now OAU) from Prelim.
Educational standard in Nigeria in my time was comparable to anything you could find elsewhere. I remember during my LL.M programme at the LSE about five of us Nigerians took International Economic Law and our course tutor was amazed to see how we could contribute to discussions concerning economic issues of ASEAN, LAFTA , EEC. One day after class he asked to know if we were all from one university in Nigeria. I told him we were from at least three, and that in secondary school we all had to study geography of several regions in the world which gave us a good and functional knowledge of the world. He was very impressed. This phenomenon cut across other disciplines like medicine and the sciences. I wonder if that is the case today. Very sad but we must bring those days back.
After my Masters I returned to Lagos and took up a teaching position at the University of Lagos. I had barely settled down, when I saw my childhood friend, Udoma Udo Udoma who had been there three months earlier. He told me he was leaving to join Chase Merchant Bank and I instantly told him I wasn't staying but didn't know where to go. It was he who pointed me in the direction of Chris Ogunbanjo & Co and encouraged me to apply to work there. I did. I met Chief Ogunbanjo himself and shortly after my interview started what to me has become an illustrious professional career. I am eternally grateful to this great man and can never tell my story without mentioning his role in shaping my professional career. In fact after I started there I went to look for Udoma at Chase and convinced him to join me at Chrisco. He did and we formed a very formidable team until we left at different times.
As a commercial lawyer how do you feel being on top of your profession?
My career has been very eventful. Practicing at the highest level of commercial law in Nigeria meant that one had a bird's eye view of the economic development in Nigeria. From the second round of indigenization to the effect of military intervention in the economic life in Nigeria, I saw a lot. Our firm was involved with the botched Metro-line project in Lagos and all the intrigues that led to its cancellation. I saw first hand how we have been so unfair and unkind to ourselves in this country and in the process stalled our development. Can you imagine if the Metro-line project had been realized? Do you know what this would have done for our economic prosperity and psyche? Do you know most of our major cities would have had similar mass transit systems out sheer competition? Thirty years hence we are still struggling to have one mass transit system in Nigeria. I always give kudos to Governor Fashola for not letting his spirit to be dampened and going ahead with the Lagos monorail project.
Then there was the development of Abuja to prepare it to be the new capital. I traveled endless times to that city when it still had river blindness disease and it was one massive construction site to when the first set of buildings were completed and ready for use. These were Aguda house, the Hilton and Sheraton hotels. Many people do not know that FCDA started from Suleija! In those days you flew into Kaduna and took the treacherous two hour journey to Suleija to transact your business. I was then company secretary to the Abuja International Hotels Ltd, majority owners of the Sheraton and Sofitel (now Nicon Luxury) hotels. To tell how treacherous those roads were, my counter part at the Sheraton hotel, Bibian Ifebunandu died in a car accident on the Kaduna road. Bibian's bar at the Sheraton Hotel Abuja, is named after her. These were truly adventurous times.
You were the pioneer Chairman of the Nigerian Bar Association Section on Business Law. Is there any structure you instituted that is still being carried out by present Executive Chairman?
I came into Bar activities when I was asked by the then Chair of the NBA Lagos branch, Suyi Olateru- Olagbegi ( now Hon. Justice Olateru-Olagbegi of the Lagos High Court) to chair the Millennium Bar Dinner Committee. I believe we delivered. Thereafter our Millennium President, OCJ Okocha drafted me to the national scene. I requested for the creation of a special section of the Bar for business law practitioners who I observed were not involved in main stream NBA activities. He bought into my suggestion and saw to the amendment of the NBA Constitution to allow for sections. Thereafter, Messrs Wole Olanipekun, SAN, Bayo Ojo, SAN (and later Odogiyan), Olisa Agbakoba, SAN and Rotimi Akeredolu, SAN, gave me all the support to realize this dream. The effect of our activities especially the world class conferences I believe has had a phenomenal impact on the growth of business law in Nigeria. Those conferences firmly placed Nigeria on the global law calendar. I am truly proud of this and grateful to all those who worked tirelessly with me to live the dream. I thank God that the SBL has come to stay and it's even growing bigger because we now have a lot of commercial lawyers coming to be part of it.
You are a fellow of National Institute of Advanced Legal Studies, tell us more about it?
My passion for our profession goes beyond practice. As I mentioned earlier I have had a burning desire to teach law. So in between my busy schedule I make out time to teach at the Nigerian Institute of Advanced Legal Studies. I am grateful that they considered me worthy of naming a centre (the George Etomi Centre for Strategic Investments & Corporate Governance) after me in 2010. The centre has a professorial chair attached to it. Then in 2013, I was made a Fellow of the Institute. I am humbled by these recognitions and will continue to do my best for the profession.
As we celebrate 30 years anniversary of George Etomi & Partners, please kindly tell us the GE&P success story, and how you feel about the 30 years of existence of your law firm?
Yes we celebrated 30 years of the founding of George Etomi & Partners with a symposium with the theme 'Life Without Oil'. We were honoured to have my friend and brother, the Governor of Lagos State, Babatunde Raji Fashola SAN deliver the keynote speech. If his speech was sobering, the panel discussion thereafter was electrifying. I could not have wished for a better selection of professionals across two generations. There is yet hope for this country. We rounded this off with the public presentation of my book on Commercial Law 'An Introduction to Commercial Law in Nigeria'. My aim is to give something back to a profession that has been so kind to me. The book particularly targets students and young practitioners who find business law at time too mystifying. I want them to discover the enormous frontiers business law opens up for the average young lawyer. In an increasingly globalized world, young practitioners must prepare themselves for competition that will come from within and without our shores.
What are the challenges of managing such a big law firm like G E & P?
Managing lawyers across three branches of the firm requires you to employ more than one method of management. We have a practice director who is a lawyer but does not strictly practice the law and he's been at the bar for nearly 25 years.
Most times, the challenge is managing federal lawyers; as you know the profession is a very independent profession and lawyers' opinions are not easily subjugated. So working the fine balance between getting the lawyers to appreciate what you want, and giving their independence and opinion the necessary respect can be tricky at times.
The second challenge, of course, is that it's a very competitive profession. You are competing with law firms of similar size; you are also competing with foreign firms for the relatively few mega briefs you have around. Making sure you keep your clients is also one of the biggest challenges. So we ensure that we conduct continuous legal training for young lawyers so that they stay abreast and on top of their work. Because the sort of client we work for these days will extol your virtues if you are doing well. But if you don't meet expectations they drop you like a hot stove. It's at best a love-hate relationship.
What plans do you have for further expansion of your firm? Any plan to merge?
My prayer has always been, God, let this firm outlive me. And I thank God that prayer has been heard. But then the practical way of making that happen is to make sure that lawyers who work here see a future for themselves here. I'm happy to say that quite a number of people who have made partnerships with us are actually lawyers who grew from this firm. In fact, the Abuja and Port Harcourt offices are headed by partners who actually joined as young practitioners and have matured over the years. We want to keep that internal dynamism going, so that the firm can have a life of its own.
However, in response to emerging trends, especially with the globalization of legal services and the threat it poses to regular legal practice, we're looking at other options as they arrive, to ensure that we remain relevant. Some of these options include mergers and acquisitions – or whatever it will take to make sure that the practice remains relevant for now and for the future.
Some of your staff have been with you for over 20 years, how do you manage your manpower?
We empower our old and young staff, we encourage and motivate them. At the last dinner to celebrate our 30th anniversary, we singled out two of such staffers, who have spent 24 and 25 years respectively in the firm. One of them actually joined us as a security guard. We trained him on various aspects of the firm to the point where now he's the Chief Accountant.
We have a pension scheme which is run by Stanbic IBTC for all members of the firm. But over and above the scheme which we regularly contribute to, we want to single out people who have spent this length of time, and we then give them specific incentives to reward them, and to also encourage other lawyers.
We run a bonus structure which enables lawyers to earn a bit more than they are paid from briefs that we undertake. We do that, so that if we do work and we get pay for it then within a certain amount, we offer percentages as an incentive to the lawyer (or lawyers) who worked on it. Some of them were able to make good enough money to buy themselves cars, landed properties and other good things of life.
Which brief gave you your breakthrough in this noble profession of yours?
It's very difficult to single out a particular brief. The only thing I know is that when I started out, I set a standard that I was not going to fall below, which was why even though I lived in Surulere, my first office was located in Ikoyi. I needed to make the point that this was going to be a commercial law practice that would usher in the new commercial law firms.
The commercial law firms around that time were Udoma, Ajumoghobia and myself. We were the next generation of commercial lawyers and from Day One we all benchmarked our work with the international standard and it was refreshing. Suddenly, we recognized that there was anuntapped market for lawyers. Whilst the regular lawyers were doing the litigation stuff which was also very lucrative, we just came to an area that was not really exploited. And the moment firms like that started emanating we found out that most of the things that were the economic indices for the growth of Nigeria were available to us. So, we were at the briefs for new banks, mergers, when the indigenization decree took place, when Abuja was built, so many new things that you would not ordinarily associate law with, because law at that time was always litigation based. Many firms came to understand the importance of getting solid legal advice, very good agreements, negotiations and the rest. Like I said, we benchmarked our law firms with the international standard, and once you proved that you could deliver at that level, it was easy to also get paid at that level. So it's not one particular brief but a combination of them. It was more of a philosophy, and that philosophy we pursued vigorously.
What is the GE&P Alumni all about? Is it an Institution?
GEP Alumni! Nice guys. I always try to keep abreast with the activities of those who left the firm. I generally try to maintain a cordial relationship with everyone and I say so because I'm always the first to admit that I was myself recipient of its kindness. Chief (Chris) Ogunbanjo is one person whose praises I sing wherever I go. He never treated me like an employee, he treated me like a son and took an interest in my welfare, and till this day I maintain a solid relationship with him and his entire family. They consider me part of that family. When we were planning his 90th birthday celebration, I was right up front. So when you are a recipient of such kindness and consideration, I think it's only fair that you extend the same to other people. So I try in my own way to keep an interest. For all that left George Etomi & Partners, when they want to go, and I am unable to convince them to stay on, I go right ahead and encourage them, and then I keep abreast with them and what they're doing. I always tell them, 'When you leave here, you are always an ambassador of the firm. The way you conduct yourself and whatever you do is a reflection of your background. And I always want you to look back and proudly say that a significant part of whatever you do has been because of what you were taught professionally.' And many of them, I'm proud to say, have really done the firm proud.
So when it was time to celebrate, they were the ones who sent me an e-mail saying that the Alumni must come together, and they did a lot of things. I'm so touched. I was actually very emotional when I was giving my speech that day when I got to find out that they were the one who did what they did. They ordered books to be delivered to Nigerian universities; placed adverts in newspapers, even overruled my protest to stop what they were doing, and all that. More than 80% of them came together, held meetings … they planned it so well. It was really an Alumnus that ran the 30th Anniversary, which also means that it was a symbiotic relationship, because for you to volunteer to do that, it means you looked back with gratitude to what the law firm has done for you, and the law firm also looked at you with gratitude for what you're doing to propagate the name of the firm.
So no regrets at all for them going independent?
Anytime I remembered that there is Fubara Anga in ELEX it makes me happy. When I know that one of the representatives of the Canadian Consulate is an alumnus of the firm – it's my pride, when I noticed that one of them rose to be Senior Vice President of Bank of America in United State makes me very happy. And I maintained my relationship with them, I call them regularly just to find out how they're doing and how they're getting on. Many people feel because you are in the same profession or because you are competitors every other relationship must be subordinated to that fact. Maybe that's their view. I have a totally different view; I believed that maintaining human relationship transcends any other thing. Am still able to talk to them and if there is some work that is conflicted that we can't do I call them that can you take that on, or they call us. So it was not a difficult thing when they took the decision that they were going.
Tell us more about NBA Section on Business Law as the pioneer Chairman?
Ofcourse, it's so easy to let the fact that you are competitors blur your picture of what the future holds for us. I cut across it, called out to my colleagues in various firm especially in top commercial law firms, that guys let us do this together, lets share knowledge's. You don't get poorer when you share knowledge; you get richer because everyone has a story to share. I reached out to them; I worked with a lot of young lawyer across the law firms because the SBL (Section on Business Law) was run by young lawyers, all those conferences we were talking about was run by young lawyers. We couldn't raise money to hire event planners and the rest. Then, we use to have regular meetings, and in the process they formed bound among themselves. They see that we are competitors but the larger picture is that if we develop commercial law; is like if you bake a cake and it's so big, it will go round all of us. And that is an abiding lesson I want Nigerian lawyers to stick with. You see knowledge stored in yourself as far as I'm concern is knowledge wasted. But knowledge you shared is knowledge enriched. We all get richer for it. I know we are competitors but I tell Nigerian lawyers, now that globalization is coming there is threat from international law firms, is this the time to be hoarding, or to be doing solo work? This is the time to share information so that you can know how to prepare yourselves for this competition. But let's face it on the account of what the SBL has done; there is more consciousness of the ability of Nigerian lawyers to deliver on sophisticated briefs. The outstanding Nigerian law firms' feature more and more in briefs that would exclusively had gone abroad. It is largely due to the efforts of the SBL, because by the time we were doing all those our conferences we've all held in Abuja, Ministers were coming, they were actually sharing sessions and were delivering papers, the NBA were sending there Chief Executives, and it is when you do that interaction that they say wow; so there are Nigerian lawyers who knows about cyber crimes, who knows about energy, maritime and so on. Unfortunately because of the way NBA was structured until the SBL was established, all an average Nigerian new about the law is litigation. Even the foreign lawyers invited were so surprised because all they know about the Nigerian legal profession is litigation. We now showed them the other side of the coin, and I had a lot of good comments. Then the image of our law profession in those days were the Gani Fawehinmi, Prince Bola Ajibola, the Rotimi Williams, etc.; am not saying it was a bad image, it was a great image but not a complete image for our legal practice.
Throughout my tenure and that of my successor, which is good to know, we needed to counter balance that. So that is the advantage I see in sharing knowledge.
How were you able to bring together powerful legal luminaries like Senior Advocates of Nigeria including the Governor of Lagos State – Babatunde Fashola SAN for the book launch/Lecture?
I would say it's the grace of God. I mean bringing together powerful legal icons, senior advocates is just the relationship. Like the governor said in his speech that he is not here as a governor of Lagos State but to honour a friend and brother. We've known ourselves for over thirty years. That's again talking about relationship. If you don't manage this relationship when it is time to call on them they may not be there for you.
When I thought about it and it was time for me to go, I sent him an e-mail and he just said George for you I would honour this. And it's not easy for him to just come and grace the occasion, but for him to actually come and deliver a keynote address and thereafter stayed for the panel discussion is an honour. I'm really grateful for all that.
The senior advocates, there were at least three ex-president of the NBA; I know there was Bayo Ojo, there was Wole Olanipekun, there was Akeredolu who nobody had seen in a long long time. And 'Olisa' called to apologize because he had an injury and couldn't come. It's a professional constraint in relationship, most of these people were president at the time I was chairman of the SBL. I just maintained a good working relationship with them. When it was time I know somebody like Wole Olanipekun, he just said 'George you don't know what it means to us.' When I was called them, he told me 'Whether or not you told us, we would have come just to prove a point.'       Again it's a matter of working this relationship.
Do you and your twin brother always celebrate your birthday together?
We've always been shy about all these celebration. In fact, when we did turned 50 many people that we've known, our siblings, family and friends, just sort of completely overruled us and did what they did. Because at 50 we just sneak to go and play golf, both of us, with a few of our friends, and that was it. So they said they are not going to do same thing to us.
Tell us how you met your lovely wife?
I first met her when she was doing her law school, and eventually she went to do her youth service. That was in 1989. She is the first daughter of the late former justice of the Supreme Court and later became the INEC Chairman Akpata. Delightful! About 11 years age difference; and I thought at that time it's a little bit awkward but somehow we ease into each other, she's been such a delightful support, she's a lawyer like me, she's a litigator, she's a partner in Rotimi Williams and Co., luckily we are in separate track of the law, we tried not to live a monotonous live. We keep the profession aside and try to pursue other interest.
What was the attraction? Is it because she's a lawyer?
Let me put it this way. I met her through my cousin because she was a very close friend of my cousin. Then I was unmarried and my cousin kept worrying me that she would like me to meet her friend. One day she came to the house and my cousin said I should come. When I came out to see her she had disappeared and I told my cousin, why are you introducing a very unfriendly person to me?
I just sort of forgot about it. But then when they got called at the law school, I insisted on taking her and my cousin out. She was just in a relaxing mood with me, but nothing to it. But I guess we could say that was what broke the camel back. And then thereafter we kept talking. So the rest till date is history.
What is that treat you've given your wife that thrills her so much?
She should be the one to answer that, because I've giving her a lot of treat. She should no the one that thrills her so much.
How would you describe your wife as a person?
She's a wonderful woman. She's an organizer! A lot of the things you see she does. She plans well ahead of me, I don't plan I just let thing be. To that extend the home front is secure. She still able to manage her own busy professional schedule with bringing up the kids, we have 5 kids plus the one we called our grand child. She's being able to merge the two and I'm really grateful to her because I am always on the road. So it's good to know that as you do all that, the home front is secured.
What is your best form of relaxation?
I play golf, I play tennis. I'm an average sportsman. Even my two TV generally related to news or sport. My kids will always know when am around. They will always say when daddy's home is either news or sport. That's the way I relax.
What time of the year do you love holidaying?
No particular time with the kind of work that I do. I know sometime litigation lawyers time it when comes to their vacation. But because my wife too goes, I tried some part of the time to go during the summer; at least it's an opportunity for us all to be together.
Although when I was chairman of SBL, I always had to come back for the Annual General Meeting so that will break the holiday. In between because I travel a lot, I always find a way of taking an extra day or two to unwind. Even when I go for conferences I take that extra day off and I do a lot with that, we go to a lot of conferences together. Because it's the time to still continue to know each other, it's very difficult to pick four, five, six weeks, because you are running a law firm and also maximum two, three weeks you must come back. But in between I just take a kind of short brake.
Tell us how you would love to see yourself in the next ten years?
For me I will continue to do what I'm doing. I have a particular interest in the succeeding generation, and am hoping that my life and style of doing things beget the message very clearly. Even this book that I did my primary target are students and young practitioners, just like I said to demystify commercial law so that they would pick an interest, because it open phenomenon frontier, tape into more frontier. But then when you hear oil and gas law, energy law, it's just like can I ever become, can I ever do it? So am just hoping I continue to do that. I do a lot of teaching, I teach at the Nigerian Institute of Advance Legal Studies. I continue to do that. Many times I see myself as retiring to the class room but it may not be as formal as that. But whatever I do I still want to continue to have an impact on the younger generation. Because I believe that even for us, if we are sensible about the way we manage our lives, your life will actually make more meaning when the succeeding generation does better than you. Who will be there singing Chief Ogunbanjo's praise today if people like us were not around? You guys would have forgotten about him simply because of the path. He became what he became to us and we were there to sing his praise. You are as good as the next generation, if you die and go and nobody remembers you, that's all. So in ten years time I would be 70, and I'm still hoping I would be young, strong and active.
What's your advice to young lawyers?
i always advice that there is no sentiment about it cases would come, so continuously update yourself; because that's the only way you can remain relevant this time around.
This day you find out clients are not even ready to pay you, they keep telling your bill is too much. In the past where clients never questions your invoice, today you are arguing about how much, methods of payment and so on and so forth. The Clients are demanding more for what they pay. So you have to find a way of balancing things, and at the same time, make sure that the ideal behind the foundation continue to be there.
We say happy birthday to you once again?
I do appreciate you being part of the GE& P success story.
-Advertisement-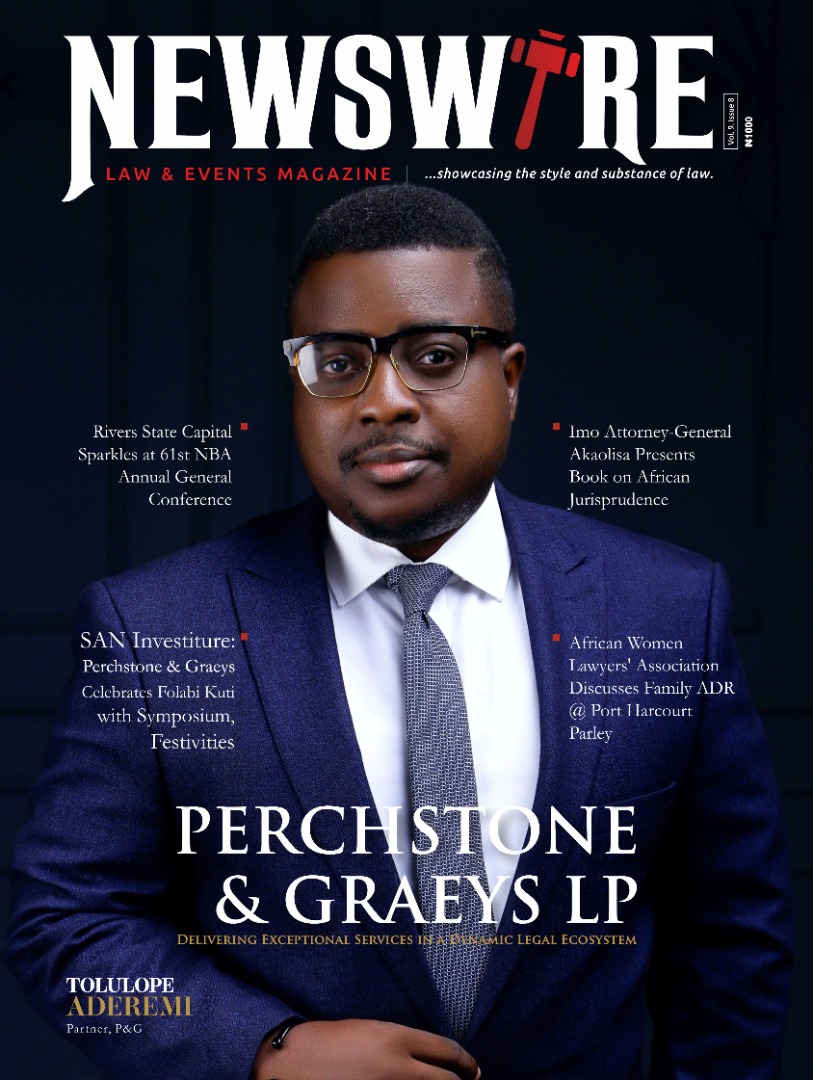 Newswire Law and Events Magazine is Out. It's a collector's item. Get one - or two,or more - for yourself and loved ones.
Do you want to be heard, your events covered, your articles published, or need to advertise your products and services on our

Blog

and

Magazine,

reach out to us at

Newswire Law and Events,

you will be glad you did. For more details about our services,

please call:

08039218044, 09070309355. Email: newswiremagazine@yahoo.co.uk