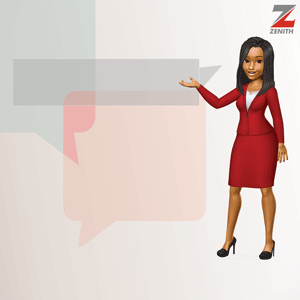 By AMBASSADOR LILIAN ONOH.
​As a preamble, I, Ambassador Lilian Onoh, wish to state that the publishers of this article bear absolutely no responsibility or liability for its contents, which is solely mine. This caveat is necessary in light of the recent threats issued by Geoffrey Onyeama's lawyers which was copied to media houses that have previously published my articles revealing his complicity in the massive corruption and looting of public funds in the Ministry of Foreign Affairs; and his rampant lawless behaviour.
​To the barrage of people pleading with me to sheath my sword (or pen), I can only answer that it is in the silence of the Abused that Abusers thrive.
-Advertisement-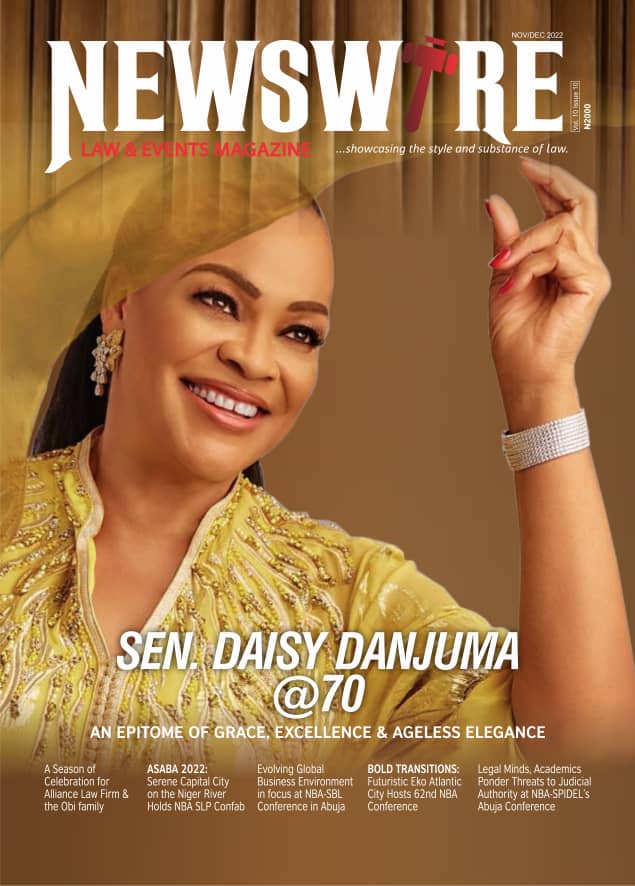 For more details about Newswire Law&Events Magazine, kindly reach out to us on 08039218044, 09070309355. Email: newswiremagazine@yahoo.co.uk. You will be glad you did
This latest flaunting of lawless credentials by Onyeamais nothing more than a backdoor attempt to gag media houses that have been publishing my articles exposing the vile corruption he is presiding over. Some have even been forced to pull down previous publications – whether from financial inducement or fear I cannot tell.
So rather than shut up as demanded, l think it better to re-examine the public record of some of Onyeama's acts of lawlessness and impunity.
​Geoffrey Onyeama stands out as the only Minister that the National Assembly has had to repeatedly adjure/plead to obey the Law – something previously unheard of in the Foreign Ministry.
​He is the first Foreign Minister to have a citizen file a Threat to Life Report against him – namely Mr. Ben Nwoye, the APC Party Chairman in Enugu State, who went so far as to plead with the President to save his life after Onyeama'ssecurity personnel were reported to have brutalised him during a Party Convention in Enugu.
Lest we forget, before the recent arrest of AminuAdamu for his tweet about the First Lady, in 2020, Geoffrey Onyeama used the police to arrest and incarcerate James Nwanjoku, an APC Youth Leader, for posting that he had Covid-19 after Onyeama and several other high profile figures attended Abba Kyari's funeral without masks and in violation of the Covid restrictions that he was part of creating and enforcing.
Factually, it was Onyeama who had committed a criminal offence by breaking Covid Laws, not James Nwanjoku, whose post did not even rise to a civil offence because Onyeama had caused the reasonable assumption of Covid infection by his lawless actions and subsequent quarantining. To quote a media report of the unlawful incarceration of Nwanjoku: "APC Enugu Party Chairman, who spoke to journalists, claimed that the Minister (Onyeama) was using his office to harass and intimidate the party members in the State and wondered why such a civil matter could lead to the continued detention of the party chieftain without bail." (Daily post, 4th April 2020).
His lawless credentials are therefore established by himself, the National Assembly, his own Political Party in Enugu, by countless actions he has taken in Foreign Affairs and by his own admission of guilt as contained in his asinine excuse that he was innocent of the offence of directing Ambassadors to disobey the National Assembly because he was ignorant about it.
Onyeama, who claims to be a lawyer, should know that ignorance is no excuse under the law.
His repeated use of the Security Agencies to harass and intimidate those who speak up, his total disdain for the truth, fabricating evidence, his false media propaganda and his contempt for the established Civil Service Rules in prosecution of his vendetta against any opposition and exposure is well documented. I am a living witness.
This latest attempt to abuse the Law in pursuit of a defamation claim that is essentially an indictment against his own lawlessness, his own utterances and his own actions, is but the latest salvo in a string of so many others that have failed to silence me – a cheap attempt to exact continued silence after he leaves office by instilling fear of a meritless suit in media houses.
It is evidence of an abuser trying to force the abused into complicit silence by egregiously and abusively wielding the full weight of the Government paraphernalia which is temporarily his by virtue of a political appointment that can be withdrawn at any moment – in this case, by May 2023 at the very latest. It will not succeed.
If I did not kowtow as a young officer, I cannot be silenced at the zenith.
I, Ambassador Lilian Onoh, wish to state that I append my name on every single article I write because unlike Onyeama who hides behind phantom proxies to attack with lies, I state the truth and have nothing to fear. Every word I have written about the corruption and sabotage of Onyeama is backed by documentary evidence and is a matter of public record, having been submitted to the National Assembly and other security agencies in December 2020. Thus trying to gag me and media houses is an exercise in futility.
I reiterate that in almost three Decades of working in the Ministry of Foreign Affairs, Geoffrey Onyeama is the most inept and incompetent Minister I ever worked with. He is also the most lawless Minister I encountered and the only Minister I can definitely say actively worked against the interests of Nigeria and Nigerians in Diaspora. Even his own Twitter posts and media statements testify against him. He is among the most corrupt individuals I've had the misfortune to encounter; and indubitably one of the most underhanded and devious beings I ever encountered, whose greatest strength is to appear to be a clueless and helpless victim of the very deeds he is orchestrates. I give him an A++ in lying and deception.
If he wishes to pursue legal action, he should leave media houses alone and face me squarely. And if he does not get a Brain-Reset from finding himself in his underwear in an impromptu EFCC photo-shoot like Willie Obiano or in a urine-soaked cell in Kuje Prison after leaving office, the Courthouse will suffice to expose the naked truth before the whole world, with his own emails being the first evidence to be submitted against him. Methinks only an insane person can threaten to file a defamation lawsuit against his ownwords, but as the expression goes, "those whom the gods want to destroy, they first make mad."
In closing, let me yet again remind Geoffrey Onyeamathat WhatsApp is NOT a recognised channel for serving legal documents. Law 101.© 17/01/23.
Do you want to be heard, your events covered, your articles published, or need to advertise your products and services on our

Blog

and

Magazine,

reach out to us at

Newswire Law and Events,

you will be glad you did. For more details about our services,

please call:

08039218044, 09070309355. Email: newswiremagazine@yahoo.co.uk