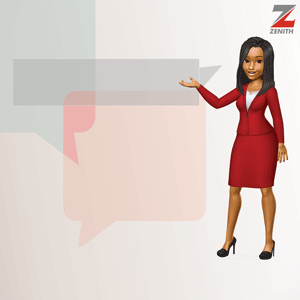 Renowned Human Rights Activist and Former Chairman of the National Human Rights Commission, Prof Chidi Odinkalu has noted that the G-5 Governors of the Peoples Democratic Party (PDP) have created more issues for themselves than the Presidential candidate of the party as they oppose his candidacy.

Odinkalu said this while speaking Tribune newspaper on a range of issues pertaining the current political climate in the buildup to the General elections including insecurity, the PDP G-5 crisis, and permutations for the outcome of the Presidential election.
He said, "I also don't see how Buhari necessarily sells Bola Tinubu as a candidate. The only thing that helps the APC candidate is to distance himself from the Buhari record because not even in Buhari's own state, Katsina, does Buhari come out as very popular at this particular time.
-Advertisement-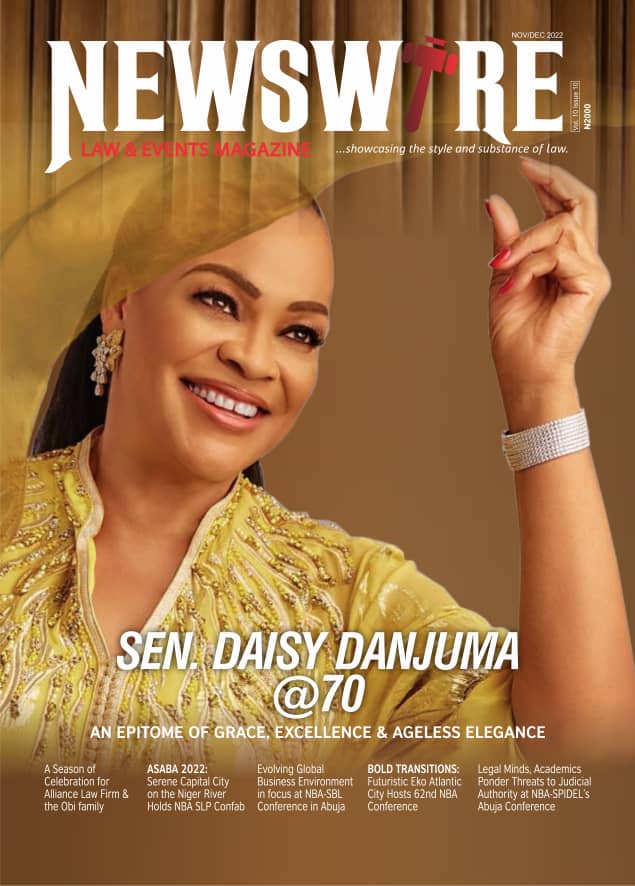 For more details about Newswire Law&Events Magazine, kindly reach out to us on 08039218044, 09070309355. Email: newswiremagazine@yahoo.co.uk. You will be glad you did
The state has been taken over by bandits and people are wondering if they have a president from their state and bandits are overrunning them, then why is he president? Other Nigerians are wondering if this man is president and he cannot even save his state, how can he save us?
So, I don't think that wheeling out President Buhari right now is necessarily a service to the APC presidential candidate. I could, of course, be wrong, but I would like to be persuaded that I am wrong because I don't see it."
On the possible outcome of the Presidential election, Odinkalu stated that it's basically a three-horse race between Atiku Abubakar, Bola Tinubu and Peter Obi, ruling out any upset from Rabiu Kwankwaso.
He also admitted the possibility of a second ballot to determine the winner of election and said the presence of Labour Party's Peter Obi on the ballot affects the fortunes both the PDP and APC.
He noted, "ahead, who is behind and all of that?
That is part of it I am not sure that is my place. The politicians have people who are doing that for them. But it seems to me quite clear, only in alphabetical order and no more, that one of Atiku Abubakar, Peter Obi or Bola Tinubu will be our president in May. That seems to me quite clear. I don't think that Rabiu Kwankwaso, realistically, has a shot, even if he is likely to do well in Kano State.
Obviously, Kano has never decided on the presidency as such. I believe that one of the three people I mentioned earlier is likely to be the next president. I don't think it is right for me to venture beyond that. Of course, I have seen lots of people bandying about lots of polls. I don't put a lot of stock in these polls partly because some of them push polls and it is easy to see which ones are pushed polls.
He added, "It is not entirely impossible for people to think that there could be a run-off. That is not in the realm of impossibility. It is easy to see how people could come to that conclusion."
According to Odinkalu, the G-5 Governors of the PDP are engaging in self-destruction and are only good for noise making.
He said, apart from Governor Wike, the other Governors are still on the ballot aspiring for various offices and it is quite complicated for them to campaign for themselves and avoid promoting Atiku by implication.
"It is also possible that the G-5 governors are good just for noise making and frankly, for wearing aso ebi. Let's try and break it down.
I will give Governor Nyesom Wike credit for his performance as a political actor, particularly in Rivers State. He is on the ground there and that has been to his credit, since he was Chief of Staff to Governor Rotimi Amaechi in 2007 and 2008 before he became a minister. So, I give him a lot of credit for his knowledge of the political grass roots in the state.
That said, Governor Wike is not going to decide in Akwa Ibom, Bayelsa or indeed in Delta or Imo states of all which are neighbouring states to Rivers how the votes will go. One state where he may have some sway is Cross River where part of the party structure is dependent on his patronage. Outside that and with due respect quite frankly, Ikpeazu is not a political factor in Abia State. He is running, by the way, to be a senator for Abia South on the ticket of the PDP.
That means, on the same date as Atiku Abubakar, he is on the ballot and he wants to tell people to vote for one party at the top of the ticket and then vote for him at the bottom of the ticket. It will not work because that is just confusion. So, he will be shooting himself in the foot if he does that. That is very clear, quite apart from the fact that he has been abysmal as a governor."
He added, "So, as a political force, Ikpeazu is not really anything to write home about, Governor Ugwuanyi is running for the Senate in Enugu North on the ticket of PDP and he wants to tell the same people they should vote for him and not vote for the other person in a ballot that takes place on the same day and he has not been spectacularly successful so that his record can stand him out.
He needs his party to do it for him. So, again, that will fail. You go to Oyo State where Governor Seyi Makinde may be a little bit better than these other guys in terms of performance. But he is up against a former Senate Majority leader, a three-term senator as the candidate of the APC in the governorship in the South-West where he could be eaten up and lose his office and he is not going to be saved by the governor of Rivers State.
So, that means he needs his party's supporters in the state to shop up for him because he is not going to rely on the supporters of an adverse party to save him. Or are you talking of Governor Samuel Ortom who has been a bloody waste of time quite honestly and who is probably going to be losing in his effort at getting a senatorial seat in Benue North-West.
He is in the same senatorial zone as the PDP national chairman, Iyorchia Ayu, who he is traducing. None of this has been particularly well-thought-out by the so-called gang of five PDP governors. Politics is not a game of aso ebi and though aso ebi may be important, when you get down to the fundamentals the so-called G-5 governors, if you take away Governor Wike, in my view, these other guys have caused themselves much more trouble.
I am not at all surprised that now they are trying to walk both sides of the road so that they are in bed with Wike in the daytime and then trying to hobnob with Atiku at night. Of course, that does pose all manner of challenges because if they spend all their daytime and nighttime doing romance, what energy will they save up for their nighttime proclivity?
This is really the problem they have got and these guys may actually have created more problems for themselves than they have created for Atiku. I am not at all suggesting that the governors don't present Atiku with issues. But the issues they present to Atiku are much less than they present to themselves.
I don't think that they actually fundamentally cost Atiku too much.
According to Odinkalu, Atiku's chances at the Presidency is more affected by the candidacy of Peter Obi. He however noted that Obi also cuts into Tinubu's stronghold.
"Peter Obi, of course, does damage. But Obi is an equal opportunity damage. Obi is going to cost PDP votes in the South-East, but he is also a factor in Lagos State and nobody is claiming that PDP is likely to win Lagos State because it is Tinubu's home state and Tinubu is likely to win Lagos State.
But Peter Obi is a factor in Lagos State, but if Tinubu chooses to manage Obi through voter suppression, Tinubu will lose votes and if he chooses to also manage Obi head-to-head, Tinubu will still lose votes. So, Obi does not just damage PDP's natural constituency, he also eats into APC's too. That is just what it is in this election. It is a slightly different and unique election."
He futher lamented the level of insecurity in the country and highlighted how it may have severe consequences on the conduct of the election.
"Look, I have said this for so long and I have been called unpatriotic and APC warlords have descended on me for so long. But the fact of the matter is that the insecurity situation is quite bad and I think INEC has been slow to go public about it. No matter how much they want to dampen it, the situation is very bad.
Last week, Vanguard reported that there are at least 14 states where there are wards in which elections may not take place. Two months ago, ThisDay reported there are 690 wards out of 8,000 and a few wards where elections may not take place because of insecurity, according to the assessment of the security services and these numbers are not invented."
He noted, "According to the reports, there are over 300 wards in the North-West, over 270 wards in the North-East, over 50 wards in the South-East and the least is in the South-West which has about 10 wards where there are these challenges that could preclude electioneering and balloting. All these wards add up to about eight per cent of the number of wards in the country.
The big challenge is that in many of these places, it is difficult for INEC to deploy election workers safely. And if you can't deploy them with safely, you will not be able to organise elections in those areas. That is a reality that cannot be wished away with propaganda.
The other thing is that voters need to feel safe enough to come out in the day and if voters don't feel safe enough to come out in the day, you will have diminished turnout or no turnout at all and that is really where we are."
Do you want to be heard, your events covered, your articles published, or need to advertise your products and services on our

Blog

and

Magazine,

reach out to us at

Newswire Law and Events,

you will be glad you did. For more details about our services,

please call:

08039218044, 09070309355. Email: newswiremagazine@yahoo.co.uk