Advert
Future Lawyer Series Sponsorship to Nigerian Stock Exchange Fintech Foundation Course – Call for Application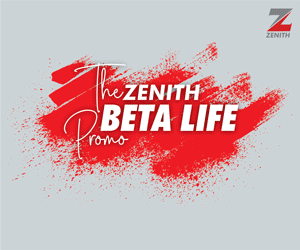 Dear Young Lawyer,
The Nigerian Stock Exchange -Academy is organizing a Fintech Foundation Course for young lawyers and practitioners.
This Fintech Foundation Course is designed to provide young legal practitioners with in-depth knowledge of the intersection between law, technology, banking and financial services, and is key to developing young lawyers for the future and affording them opportunities to diversify. The course includes learning and understanding the workings and impact of Fintech; balancing and dimensioning the risk and opportunities offered by the Fintech evolution as it relates to the legal sector and the basics of the Fintech industry and its organization in Nigeria as well as a global view.
Are you interested? If yes, then, this opportunity is for you!
In continuation of its objective of preparing young lawyers for a competitive future in the profession, "Future Lawyer Series" (an initiative of Desmond Ogba) has committed to sponsoring 20 young lawyers to attend the course.
Selection Criteria: (a) applicant must be between 1-4 years post call; (ii) applicant must be available to attend the program from 10am on 3 June 2020 via zoom; (iii) applicant must show evidence of interest in Fintech; and (iv) application must be received not later than 2pm on Tuesday June 2, 2020.
Interested persons should apply via this link
Note: Sponsorship is based on qualification.
Signed:
C.C. Ogbodo Esq.
(For and on behalf of Future Lawyers Series)