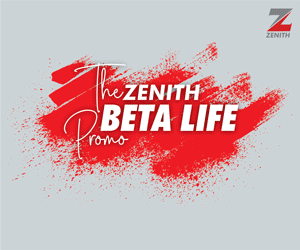 Last Friday, a Supreme Court judge, Justice Ejembi Eko, called for the revocation of a president's and governor's immunity when they violate the Electoral Act.

However, when in office, a president or governor cannot be tried for any possible violations of the country's laws, according to the constitution.

However, Justice Ekwo said that such suspension would pave the way for trial and eventual sentencing if found guilty of violating electoral laws at a workshop for the review of the Elections Petition Tribunal in the 2019 General Election held in Abuja.
The apex court justice, speaking on the topic of 'Reform of Election Litigation Process: The Constitution, Electoral Act, and the Practice Direction,' believes that removing the immunity provision will not only give the right message to Nigerians, but would also make public officers reconsider violating electoral laws.

"The constitution's immunity clause, which seems to contradict other constitutional clauses, should not be used to exclude an elected official from punishment or penalty for actions or behavior that corrupt and discredit his oath of office, the law, and national culture.
In those cases, exemption from prosecution should be suspended," he said.
Eko argued that immunity for elected officials should be waived when the president illegally misappropriates state funds to finance rigged votes and that this behavior, like treason, violates and erodes the constitution.

The Independent National Electoral Commission (INEC), in uploading data from polling units to the final collation, could also concurrently relay the results to political parties and other candidates, as well as media outlets, according to the Judge.
He also called for INEC to be given more authority.
"In light of Sections 95 and 96 of the Electoral Act, which forbid such actions during political campaigns and elections, including the use of force or violence," he said, "INEC should be granted further regulatory powers, subject to judicial scrutiny, to deal summarily with the situation."

It may include the ability to revoke or disqualify the offending political party from running in future elections in the constituency, according to him.
More authority should be granted to the court or election tribunal to punish the party and its nominee for such wrongdoing, according to the Justice