Advert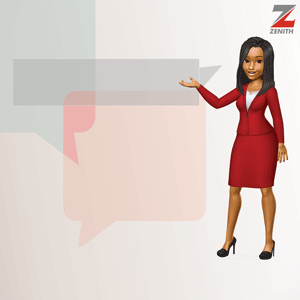 MONDAY ONYEKACHI UBANI




Lawyer, Rights Advocate & Philanthropist
A native of Abia State, Barrister Monday Onyekachi Ubani had his early education in his locality, but moved as a youngster to Lagos, where his father intended to have him apprenticed to learn the mechanic's trade in Lagos and one of the places he got for him to be a Mechanic- in- training was with Dunlop Plc. As fate would have it, however, series of happy accidents put paid to his father's intentions, and he was able to continue his sojourn in the world of formal education. He was initially enrolled into the prestigious University of Nigeria, Nsukka in 1983 to study Political Science. After two years, however, he had an epiphany that led him to switch his academic direction, into the path of Law. A vibrant and dynamic activist and leader even in his undergraduate days, he served on various university student-led bodies – and in the process set in motion an enviable record of activism and leadership which continues to this day. On his graduation in 1989, he was called to the Nigerian Bar the following year. He set up the law firm of Ubani & Co in 1994. The current second vice-president of the Nigerian Bar Association, NBA, Mr. Ubani is known for his integrity, his tireless pursuit of justice and good governance, and his philanthropy. Over the years, he has dedicated his professional career to the quest for human rights in our society. His candor and fervent abhorrence of corruption in all its forms shine through all his dealings and social interactions – a combination of qualities that have endeared him to a vast and diverse clients over the years, and won him many accolades from key stakeholders in the legal profession and beyond.
In this conversation with the Newswire Editor-in-chief, Gloria Ireka, the legal luminary and philanthropist par excellence shares his journey in the path of activism and philanthropy, and his perspective on a wide range of issues of public concern.
Excerpts:
NEWSWIRE LAW & EVENTS: Who really is Monday Ubani? Tell us about your growing up, family and education.
UBANI: I am a legal practitioner, born in the village of Awomukwu in Ikwuano LGA of Abia State. I did my Primary School in Awomukwu Central School, Abia State. My father brought me to Lagos to learn the mechanic trade with any reputable company, but by the time I got to Lagos the results of my secondary school entrance examination I sat for in the village had come out and I had passed to go to Ikwuano Secondary School in Ariam. But my father told me that he couldn't afford my school fees, hence his decision to apprentice me in Dunlop Plc which incidentally had advertised for mechanics in training in their organization. Unfortunately, I had forgotten my first school leaving certificate in the village, and the person who was supposed to bring it to Lagos had a breakdown at somewhere in Ore on his way, so he couldn't get to Lagos on the Sunday prior to the commencement of my training the next day being Monday. Without the certificate I couldn't go for a test preparatory for the training with Dunlop Company. That was how I missed being a mechanic. Reluctantly my father enrolled me in a Commercial Secondary School here in Lagos. My excellent performance in the GCE exams finally convinced my father that academics was my natural path. I was admitted to study Political Science at the University of Nigeria, Nsukka in 1983. But two years into my course, I asked myself what I was doing with Political Science. Of course, at that time, all I wanted was to be like my mentor, the late Dr. Nnamdi Azikiwe; to emulate his boldness, his command of language and his ability to dazzle and sway his audience. But then, I came to know of the Gani Fawehinmis and Femi Falanas of this world, and their commitment to change the society through the instrumentality of the law. And that's how I developed my love for law. The decision to switch courses from Political Science to Law cost me two academic years. I moved over to the Enugu Campus of UNN, where I graduated with a Second Class Upper degree in 1989. I was called to the Bar in 1990 after passing Law School (again with a Second Class Upper). I did my NYSC in Kano where I served in the law firm of K.C. Ugboajah & Co. I returned to Lagos and worked briefly at the chambers of Wole Olufon & Co. In 1994, I started the law firm of Ubani & Co. Till date, I've been in legal practice as the managing partner of Ubani & Co. I have over 14 lawyers in my firm, in addition to other support members of staff. I'm married with 3 boys and a girl. My first son is a law student; the second studies engineering; my third (a daughter) will be in SS3 this September, while my last boy will be through with primary school next year.
I've had some forays into politics over the years. In my university days I was the chief judge of the Law Faculty for both Nsukka and Enugu campuses. I was also a House of Representatives member in my very first year in Enugu Campus. I was Chairman of the Nigerian Bar Association Ikeja Branch from 2012 to 2014. Before then I was chairman of several committees. I was chairman of one of the Law Weeks in Ikeja Branch where I was able to bring 4 state governors in attendance. Last year I won the position of the 2nd Vice President of the NBA.
What would you say was your greatest achievement as the former Chairman of NBA Ikeja branch?
Apart from the physical things, the greatest achievement was reviving the interest of lawyers in NBA activities. Our monthly meetings were like mini-conferences, with spillovers of lawyers outside our venues. Also, we took our secretariat from ground floor to the roofing stage, our intention was to complete and even furnish it before we left but time was our enemy. We bought a 100KVA generator to make up for light challenges, and we set up a functional library in the new building, complete with a librarian and other staff. Within 2 years of our administration we were able to raise over N80m. But for me, the most gratifying of all is our ability to arouse the interest of our branch members to NBA activities as a true bar man.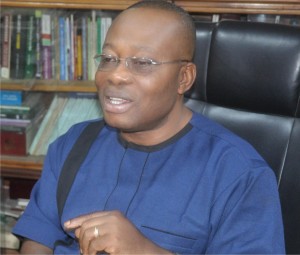 What do you plan to achieve in 5 years from now? Any plans to run for the Presidential position of the NBA come 2018?
Immediately after my tenure as 2nd Vice President of NBA, I'd like to concentrate on my practice. Every lawyer aspires to be a Senior Advocate of Nigeria, but you have to build your career first. I am not contesting the Presidency as currently being rumored. It's trending online, yes, but it's a lie. I've never discussed my intention with anyone in this regard. I am grateful to God that I've been considered worthy of such a position, but I am not running for the presidency of the NBA. And that is in deference to those who have already indicated their interest. They are more qualified so we'll give them that privilege. When the time comes under this dispensation the Eastern Bar Forum (EBF) will make the choice of who will represent us in the 2018 NBA Election which has been zoned to the old Eastern Region. After the choice is made, EBF will present the chosen person to the other forums as the candidate of the region. So for now, I've no intention of running for even 1st Vice President's position. After my tenure I want to concentrate on my career and practice it to the level that I'll be proud of.
You are a human rights activist and a philanthropist. You have won numerous awards from different organizations. What would you attribute these awards to?
I have never solicited for any award from any person or organization, but every now and then, people come to me about their intentions to give me an award. In the last two months alone I have received no less than 3 awards. The National Society of Nigerian Students' even came together to honor me in this very office. I discover that people have been observing me over the years, listening to me on radio and television, and reading me in the papers including those who I have assisted through the instruments of law who feel grateful for my selfless service and they all usually feel obliged to show appreciation. They have seen the sincerity in what I have been doing, and come to realize that it has nothing to do with self-gratification or aggrandizement. I am only doing it for the sake of humanity. I give God the glory for the fact that there are people out there watching one's activities. People are watching you!
You run a foundation known for its integrity. What impelled its establishment?
As I said earlier, I almost became a mechanic. But for the grace of God, I wouldn't have gone to school or become a lawyer today. So having come from a background where I experienced certain level of deprivations, I realized that some people cannot be what they want to be because of poverty. With that idea in my head I decided that I would like to lift up people from poverty and set them on a higher pedestal. That impelled me to establish the Ubani's Foundation for the less privileged; people without hope in life. I started the programme on Star FM in collaboration with Moyo and Mofe Oyatogun. Every July of the year which happens to be my birthday month, I would raise money through the listeners of the programme, add some of my own resources, which we disburse to the needy in society. We do it every year. A few years ago I remember supporting a young man who later learned printing, and for the past 2 to 3 years he has been printing my complimentary cards for free. There was a time my Foundation collaborated with a computer firm and we had a 2-week computer training programme for over 30 people. They were trained on Word Processing, Internet Technology and Graphics Design. After the programme they found jobs.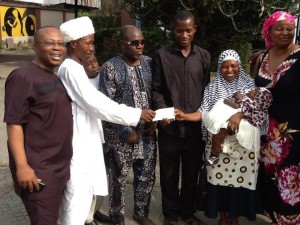 The high point of my Foundation was the case of a young girl called baby Somaya, a girl that had a hole in her heart. She went for an operation in India and now she's all grown-up – and still growing. Money was raised by the Foundation through that radio platform and almost N2.4 million was raised by kind people. During the fund raising campaign, MTN heard about it, they partnered with an artiste by name Praize, and raised N10 million for that girl. As we speak, Baby Somaya, although still in school, is a landlady today. That's the high point of the Ubani's Foundation.


Ubani's Foundation was formally launched in August 2016. President Muhammadu Buhari even sent a personal letter in which he encouraged me to continue with the wonderful work my Foundation is doing; lifting people out of penury to prosperity. He praised me for the empowerments we are doing for the helpless in our society. I have realized that you can be whatever you want to be. The only depriving or limiting factor is yourself. Whatever you desire to do, so far you put your mind into it, you will achieve it.


Remember the lady that found N12m at the Murtala Muhammed International Airport? She was earning N7, 000 monthly as a contract staff. We took up her case and was able to raise more than N700,000 for her. We marketed her, then help and support started coming her way. She got a number of awards and accolades from the government and private establishments. She was even given permanent employment by her State Government in Enugu State, that even named a street after her. At last, she accepted FAAN's offer of employment. Today she's a full-fledged Federal government employee.
The Ubani's Foundation in conjunction with Star FM took care of the Ikorodu flood victims years back. We visited and supplied them relief materials, drugs and rice.
In respect of the tragic Dana air crash, we raised N1.5 million for those people on the ground who were affected. Some of them got N200,000 each, some N100,000 and some N50,000. We even took up the case of two people that had issues with DANA and they were paid $3,500 each. So, in our own little way, we've been able to touch lives.
Recently the foundation empowered over 30 Nigerians especially those who wanted to start small scale businesses. Right here in this office, we gave each about N35,000. The Ubani Foundation is fighting for the oppressed, and we have been a voice for the voiceless. Gani Fawehinmi is my mentor. I took after him in trying to advocate for a just society, a society where everyone feels a sense of belonging, where people will not be deprived of their fundamental human rights in any way.
Any collaboration with multi-national companies for support?
Not yet. I have not gotten anything from any of them. But a few individuals came during the launching of the Foundation and did little they could. I must appreciate Governor Akinwunmi Ambode for his support during the launching, not forgetting Dr Uche Sampson Ogah OON, for his encouragement.
Do you also perform pro-bono legal services – in line with your philanthropic outlook?
A lot of cases I have here are pro-bono, especially those of human rights violation and labor law cases. Most of them do not have money to pay for services but there are those who when their cases are won will decide to make whatever donation they are capable of, to the Foundation. It's not compulsory but they do it in appreciation.
What are your proudest achievements?
I come from a remote village called Awomukwu in Ikwuano LGA in Abia State. But today if you google my name or my village it would appear on the internet. I am the first lawyer to come from there and today so many qualified lawyers have come out from there, following my first initial bold step. Modest achievement you would say, but I am satisfied with that as only God would have made it possible. Without sounding immodest, for the fact that people know one lawyer in Nigeria by name Monday Onyekachi Ubani as a role model in far away Katsina in the Northern part of Nigeria and in far away Obudu in Cross River State, Southern part of Nigeria is a thing of joy and fulfillment for me. And I glorify God for these. "Not of him that runneth and not of him that willeth but of God that showeth Mercy". Again, the fact that I know God and He knows me is my greatest achievement.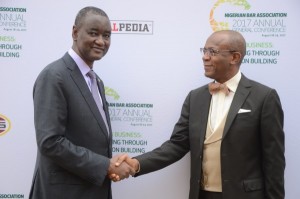 What are your expectations for the forthcoming NBA Conference and how should it address the growing agitation by young lawyers for inclusion and greater representation?
My expectation is for young lawyers and other conferees to be taken care of. For them to be able to attend the sessions they want to attend, and be given that opportunity to meet their friends and socialize. The conference is not just all about the sessions and lectures. It offers the opportunity to meet old classmates and networking. That is why some of them are so eager to register and be part of the conference in Lagos this year. At the next conference we'll make sure that as many that want to attend, would be availed of a more secure and bigger venue because it is their right to attend the Annual Conference, it's part of their continued legal education.
As regards the registration for this year's conference, the portal was opened for a long time despite the initial teething problem. Some had seamless registration while some did not have. Many lawyers who were initially shut out called later to express their joy when the portal was re opened and they registered seamlessly. There are so much expectations at this year's conference. On the issue of tablets to be shared at the conference, I am confident that the NBA would fulfill its promise in that regard. That is the only way we can restore confidence of our legal constituency. Over the years we have made promises to lawyers concerning conference items and materials – which they don't usually get. But this time, we intend to fulfill our promises by God's grace. Laughs.
The package is out of this world. The Conference Planning Committee Chairman is a seasoned lawyer. Most of the speakers lined up for this year's conference are international lawyers from the Europe and America. These are people who run mega firms and are coming to give us a picture of what they've put in, and how to build and manage mega law firms. So this conference is something everyone should look forward to and for those in the rural areas, who may not be accessible to these legal authorities, that tablet will contain the listings of Legalpedia for years. All the reports of Legalpedia, including Procedural and Substantive Laws all are reloaded into the tablet.
I have no doubt that by the grace of God we are going to have a very successful conference. Despite the issue of limiting the number of conferees, I have absolute confidence on that committee, and in the leadership of the NBA. We will deliver a first class law conference which would be talked about for many years to come.
Let me quickly remind you that this conference is going to be a gathering of who-is-who in the legal and business professions in Nigeria and beyond. Of course the Acting President, Prof. Yemi Osinbajo, SAN, GCFR will declare it open. Lagos State governor Akinwunmi Ambode and other governors will be there. Business mogul Alhaji Aliko Dangote and many respectable Nigerians and international personalities have all indicated their interest to attend the conference. I believe it's going to be a success.
What's your advice for young lawyers?
They have to work hard; they have to be focused and shouldn't ever believe in any short cut. They must be committed in whatever they are doing and ensure they have God in their life. Most importantly they must learn to respect elders and be humble, work and read hard. Let them have a spirit of repentance and apologetic heart, especially when a client is complaining about professional services, try and listen in order to tender an apology where necessary. They must not do the wrong thing and then insist that they are right. Honesty and diligence to a client can lead to several other clients. And again when you are working in a firm try to learn and know the rudiments of successful practice. Get knowledge of everything you require to run a successful law firm. Don't be too conscious of money, it would come and at the appropriate time. Time and timing are of essence here. Whatever and whoever you become in life, be it known to you that it's God that has made all that possible.
NEWSWIRE : Thank you for spending your precious time with us.
UBANI: Thank you for your patience my good brother and sister.
Subscribe for a copy of Newswire Law Law Events Magazine and enjoy the complete interview with Barr. Monday Onyekachi Ubani.
Call: 08024004726.
Email: newswiremagazine@yaho.co.uk
www.newswirelawandevents.com
-Advertisement-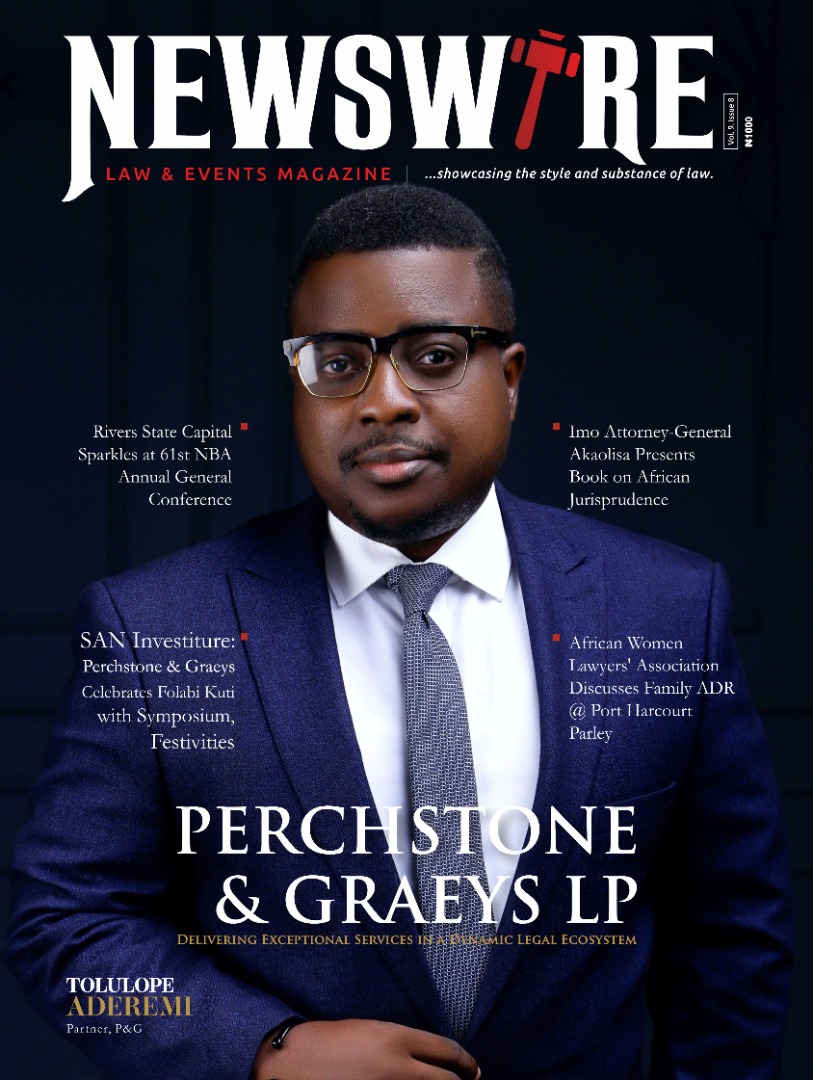 Newswire Law and Events Magazine is Out. It's a collector's item. Get one - or two,or more - for yourself and loved ones.
Do you want to be heard, your events covered, your articles published, or need to advertise your products and services on our

Blog

and

Magazine,

reach out to us at

Newswire Law and Events,

you will be glad you did. For more details about our services,

please call:

08039218044, 09070309355. Email: newswiremagazine@yahoo.co.uk