Advert
ETI-OSA BAR FORUM SET TO SUE LAGOS PANEL OF INQUIRY, SETS UP LEGAL AID CLINIC AND SITUATION ROOM FOR #OCCUPYLEKKITOLL GATES PROTESTERS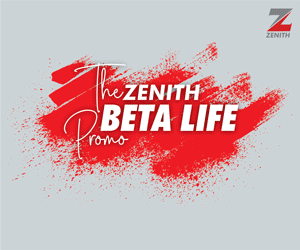 The Eti-Osa Bar Forum is set to sue the Lagos State Judicial Panel of Inquiry into Compensation and Restitution for Victims of SARS-RELATED Abuses and Other Related Matters over the 6th February, 2021 Proceedings wherein an Order of Repossession was granted to the Lekki Concession Company for insurance claims, repairs and renovations and resumption of business.
This was made known in a statement issued by Yakubu Eleto, the Publicity Secretary of the Forum.
On the upcoming #OccupyLekkiTollGates Protests, the Forum is of the view that both Anti-Lekki Toll Gates Protesters and #DefendLagos Protesters have fundamental rights to freedom of assembly. The Forum is of the view that instead of the Minister of Information , Alhaji Lai Mohammed threatening protesters with security agencies , the protesters should be protected by security agencies during the course of their protests in order to avoid breakdown of law and order.
The Forum also appeals to the Attorney General of Lagos State, Mr. Moyosore Onigbanjo Senior Advocate of Nigeria (SAN) to advise the Lagos State Government against the reopening of the Lekki Toll Gates for full business, given the fact that the Panel was not clothed with jurisdiction in delivering same.
The Forum is of the view that instead of resorting to threatening fire and brimstone against #OccupyLekkiTollGates protesters , the government should engage in constructive engagement and dialogue with all stakeholders resolving the meat of the matter itself bordering on injustices committed 20th October, 2020 Massacre and other sundry issues, as a repeat of such errors will not be tenable on 13th February, 2021.
It will be recalled that while the Forum is not part of the organisers of the current #OccupyLekkiTollGates Protests , the Forum pioneered the #OccupyLekkiTollGates Protests on February 7 , 2018 when the Lekki Concession Company increased the Toll Fees at the Lekki Toll Gates.
The Forum condemns every planned of repression against the #OccupyLekkiTollGates Protesters who are set to protest on February 13, 2021 and where the security agencies toe their usual line of crackdown , harrasment and arrests , the Forum will be running a Legal Aid Clinic and Situation Room to provide legal representation on their behalf
_____________________________________________
-Advertisement-
For enquiries and details, call Victor Ine on 08122054932. Contact/ Email 47workspacesenterprise@gmail.com
_____________________________________________