Advert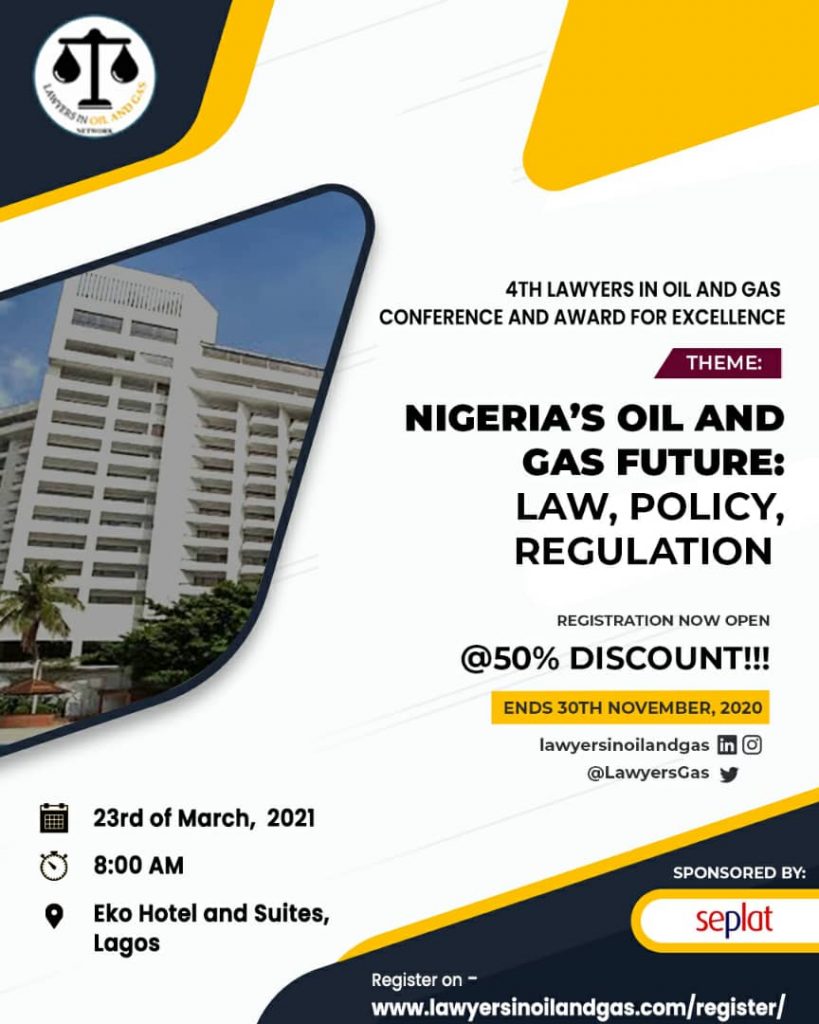 Enugu State Police Brutality And Extra-Judicial Killings Panel Schedules Order of Hearing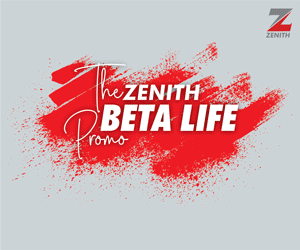 In furtherance to the resolutions taken by the members of the Enugu State Police Brutality And Extra-Judicial killings Panel after its inaugural sitting on Monday 16th November 2020, interested individuals and parties are hereby notified that the list of memoranda, letters or complaints to be handled on Monday 23rd November 2020 is now available at the office of the Chief Registrar Enugu State Judiciary Headquarters Independence Layout Enugu.
Alternatively the cause list is also available at office of the registrars at the 9 judicial zones of the state, namely:
Agbani high court
Aguobu Owa high court
Awgu high court
Enugu Ezike high court
Nsukka high court
Obollo Afor high court
Ogbede high court
Oji River high court
Udi magistraterial district.
Ndi Enugu, be rest assured that the panel will adhere strictly to the principles of fair hearing in all cases on both sides in order to ensure public confidence in the Panel.
Signed:
Onochiengwu Obuna Esq,
Secretary To The Panel.
SCHEDULED ORDER OF HEARING OF MEMORANDA RECEIVED BY THE ENUGU STATE POLICE BRUTALITY AND EXTRA-JUDICIAL KILLINGS PANEL
Day
Memo No.
Author of the memo/Petitioner
Title of memo
Indicted/invited person(s)
Date fixed for mention/hearing
1
1
Obiatuegwu Kenenna O. (08037806560)
Petition against Police Officers from Enugu State Command, for kidnapping my children, housemaid, and myself in Abuja without arrest warrant, search warrant or court orders
SP Ozoude Ugochukwu (08064197979) IPO Ehirim Emmanuel Prince Raymond a.ka. Pastor (08036654585) Prof. Onwuasigwe Ernest (08060797379) Victoria Moses Ahieze Morayo (08038218481) and 10 others
23/11/2020
2
Mr. Raymonda Onyema (08066116112) and Amaobi Onyema (09068630013)
Complaint on the death of Chinonso Onyema, gun-shot casualty of ENDSARS protest/violence
23/11/2020
3
Surv. (Chief) Raphael Chukwu (08037810520)
How DSP Emmanuel Pantami (08061139859), ASP Umar Ubale, ASP John Ogebe, INSPR Yaro Ahmed, Momoh Saidu and Inspr. Friday Pukduet, All of Federal SARS, Area 10, Garki-Abuja used fake case file to remand me in prison custody for months
DSP Emmanuel Pantami (08061139859), ASP Umar Ubale, ASP John Ogebe, Inspr Yaro Ahmed, Momoh Saidu and Inspr. Friday Pukduet
23/11/2020
4
S. A. Attamah Esq. (08037108581, 08055509479)
Brutal and Extra-Judicial Killing of Master Christopher Chukwuebuka Omeje by Special Anti-Robbery Squad Policemen (SARS) on Tuesday, 30th June, 2009
23/11/2020
5
Nwodo Uchenna Agbowa (07054507064 or 08060497866)
The Secretary, Enugu Statet panel of Inquiry on Police Brutality and Extra-Judicial Killing.
IPO Sgt. Sule – Anti-Kidnapping Squad, Enugu. DPO – Anti-Kidnapping Squad, Enugu
23/11/2020
6
C. D. Ogbe Esq (08030999540).
Petition on suspected case of Extra-Judicial Killing
Enugu Anti-Cult Police Unit Mr. Ekenemeand Mr. Jude
23/11/2020
7
Sunday Anthony Egbo Esq. (080561273023, 08059962392)
The unlawful extra-judicial murder of mr. chukwuma ihezie and the subsequent financial extortions/exploitation of the family by men and officers of the Enugu State Police Command: demand for the arrest, dismissal, and prosecution of the police officers ivolved in the criminal/official misconduct
CP Felix Bolu, the 2 i/c SARS, Enugu Inspector/Sgt. Ede (the IPO/Team Leader) CPL Abugu Jonathan (Team Member) Corporal Mike (Team member)
23/11/2020
8
Mrs. N. A. Ozioko (08062439771)
Appeal for justice for my son Mr. Nnaemeka Ignatius Ozioko
Chief Godson Nnadi and SARS Police officers
23/11/2020
9
Ifeabo Anthony Chibuzor Esq. (08166956046)
Police Brutality and Torture
Brutalised by men of SARS
23/11/2020
10
Andy S. Ugwu (08063313424)
Re-case of conspiracy/extra-judicial murder of my late son Augustine ugwu by the following police officers (1) DSP Ochin F. Nnamdi (2) Sgt. Emmanuel Ebiam (3) Sgt. Abel Godwin (4) John Abu
(1) DSP Ochin F. Nnamdi (2) Sgt. Emmanuel Ebiam (3) Sgt. Abel Godwin (4) John Abu (All of Anti-Cult Police Officers, Nsukka)
23/11/2020
11
Musa Sule (08060204775)
Unprofessinal Misconduct/violation of human right/brutal/touch/unlawful detention of my son mamman sule by the harden police officers namely: Insp. Sylvester Dumbiri and Sgt. Oluchi Omenogor
Insp. Sylvester Dumbiri and Sgt. Oluchi Omenogor – Area Command Orba in Udenu Local Government Area of Enugu State
23/11/2020
12
Onyebuchi Nzube A. (08037610685)
Police Brutality, unlawful arrest, detention and torture, monumental extortion and general violation of my human right by the men of defunct special anti-robbery squad (SARS), Ikeja; a plea to revsit the case
Abena John, Adeleke Adebeji, Mushin Pikin and others
23/11/2020
13
A.A. Eze Esq. Solicitor to Chibuzo Unigwe
Petition against SARS Brutality on our client – Mr. Chibuzo Unigwe which led to the loss of his right eye and disfiureing of his face
C. P. Nwachukwu Esq., (08034738396) A. U. Akpa Esq.
23/11/2020
14
Agwu Kalu Esq., L. O. Chukwu Esq. 08063756667 08066678062
Inhuman treatment and injustice meted against Chukwuemeka Onovo Ogbodo by some officers of Enugu State Police Comamnd
C. P. Nwachukwu Esq. (08034738396) Cajethan Esq. (08039559339)
23/11/2020
15
Uche Francis Chiagozie 08105339282 08163622690
Application for financial assistance to off-set hospital bill arising from police shoot-out which affected my right shoulder at coal camp Enugu on Friday the 23rd day of October, 2020
Police Ferret Car driven by unknown police officer
23/11/2020
16
Dr. Nze A. U. Abonyi
Re: petition against the Extra-Judicial Killing of a farmer Mr. Ikechukwu Innocent Ngana by Men and Officers of Anti-Kidnapping Unit, Nigerian Police Command, Enugu State
Commissioner of Police, Enugu State
23/11/2020
17
Engr. Obiora Ufondu (08034023582)
My Ordeal in the hands of Mr. Christian Chiaha and the Nigerian Police Under the Guise of Acting on the Instructions of the IGP.
DSP John Onyima Enugu SARS Inspector Innocent O./C Legal, Enugu SARS (as 2016)
23/11/2020
18
Gideon Ugwuanyi Esq. (07066045256)
6Police Brutality and/or Extra-Judicial Killin of Ikeoha Christian Chukwuebuka.
Chukwuemeka Osuji (Divisional Police Station, Umabor, Eha-Alumona)
23/11/2020
19
Obed Nwaruguogbe (08141945958)
Police and Civilian Brutalities
Inspector Mike Odey, IPO Obollo-Afor Police Station Barr. William Eze (08035611831) Commissioenr of Police Enugu State The Registrar, Obollo-Afor Magistrate Court (08039556669)
23/11/2020
20
Obi Odinaka Joshua (08032643667)
Memoranda on Police brutality and Extra-Judicial Killings Re: Obi Chinedu Solomon
Emma chibuzor – Police Officer
23/11/2020
21
Sylvester Igwesi (07036057728)
Appeal to carry out investigations on police brutality that I suffered and made recommendations to the Government
Inspector Donatus Ilechukwu – State CID, Enugu.
23/11/2020
22
Mrs. Chika Martina Ozomma (Nee Arum) (08037784320)
Memo on Police Brutality against Mrs. Chika Ozomma and Family
Mr. Long-stick (DPO New Haven, Police Station) and PRO of Police – Mr. Shehu Adamu
23/11/2020
23
Pastor Nnamdi Henry Ali(08165688927)
Unlawful Detention and threat to life by Anti-Kidnapping Squad, Enugu State
DPO Anti-Kidnapping Squad, Enugu State (March 2019)
23/11/2020
24.
H. C. Onaga Esq. (07058549688)
The State vs. Uchechukwu Igbonekwu
Commissioner of Police Enugu State and DPO SARS, Enugu State (as at 2017)
23/11/2020
25
P. U. Otita Esq. (07035699043)
A case of Police Brutality and Extra-Judicial Killing of Uche Mathew Nkemdilim By the Officers and Men of Anti-Kidnapping Squad, Enugu State
Inspector Anthony Obi (IPO) and Sunday Ofomatu of SARS Enugu
23/11/2020
26
S. O. Chukwu Esq., R. A. Igwebuike (Mrs), P. U. Otita Esq. (08035405518)
Petition against the Commissioner of Police and The Commander anti-Cultism Squad All in Enugu for the Endless Detention Since 2018 of Mr. Tochukwu Chukwu of Odume village, Enyimba Amoli Autonomous Community Awgu Local Governent Area of Enugu State
Commissioner of Police Enugu state and (2) Commander of Anti-Cultism Squad, Enugu State (3) Mr. Kelvin Ede
23/11/2020
27
Okeke Henry Iloegbunam (08038690985)
Petition as a victim on SARS Brutality
1. Sgt. Akarele – IPO (08066932960) 2. Georg 3. Osama
23/11/2020
28.
O. O. Abiazim (Mrs) (08039370073)
Extra-Judicial Killing and Murder of Godwin Aroh by men of Specila-Anti robbery Squad (SARS) of the Enugu State Police Command: Appeal for Justice
Commissioner of Police, Enugu StateCommander of SARS, Enugu State
23/11/2020
29
J. B. U. Ndukwe Esq. (08063392454)
Re: failure of Police to Assuae the bitterness and anger of the Brutal Murder of Emeka Ideh by the Police, Request for Government Inntervention
1. Inspector Monday Ezeugwu 2. Constable Bright Sornate both of Ogbede Police Station
23/11/2020
30
Princewill A. Agu Esq. (07038632860)
Re: The Extra-Judicial Killing of Ofili Emmanuel Nwatu by the men of the Anti-Robbery Squad (SARS), Enugu Nigeria Police: An appeal for investigation, justice and compensation.
1. Commissioner of Police, Enugu State 2. Commander of SARS, Enugu State
23/11/2020
31
Princewill A. Agu Esq. (07038632860)
Re: The unlawful killing of late nnaji jude chinonso o the 13th day of Janunary, 2015 by the men of the anti-robbery squad (sars) awkuzu, Nigerian police. An appeal for investigation, Justice and Compensation
1. Comissioner of Police, Anambra State 2. Commander of Awkuzu SARS, Anambra State (as at January, 2015) 3. Oga Emma – IPO Awkuzu SARS 4. C. J. Awkuzu SARS
23/11/2020
32
Princewill A. Agu Esq. (07038632860)
Extra—Judicial Killing of Mr. Joel Nnaemeka Ugwoke
Commissioner of Police Enugu State 2. Commander of SARS, Enugu State.
23/11/2020
33
Akasike Michael C. (08039390612)
Memorandum of Police Brutality: The Way Forward
Nobody indicted (just opinion)
23/11/2020
34
Ngozi Uzoma Esq. (08030601365)
Re: Samuel Ekenedilichukwu Onyema, petition against Police Brutality and Extra-Judicial Killings
Commisioner of Police Enugu State
23/11/2020
35
Chief Okenna Agubuzu (08037105327)
In the matter of the Memorandum/Petition addressed and submitted to the Enugu State Police Brutality and Extra-Judicial Killings Panel and in the matter of the Extra-Judicial Killing of Master Nnabuike NNaji by officers and men of the Enugu State Capter of the Special Anti-Robebry Squad, under the headship of Supol Obiozo
Ndubuisi Ugwu Inspector Sunday OKpe Inspector Sunday Ogbonna Sgt. Okoye Cajethan Commissioner of Police, Enugu State
23/11/2020
36
Nweke Nonso Joseph (07034745264)
A report of Police Brutality by Mr. Nweke Nonso Joseph on 23rd October, 2020
Unknown Policemen in a Hilux Van Agbani road
23/11/2020
37
Okoye Kingsley (08033776534)
Police Brutality, Judicial Killings and other similar cases
Unknown soldier
23/11/2020
38.
F. C. Enechi Esq. (08065742149)
Murder of Mr. Ugwu Daniel Ikechukwu in Broad Day Light by a Trigger Happy Police Officer
Sam Onyishi (Peace Mass Transit, 08036741602) 2. ACP Okoro Mopol 30 DM Base, Bayelsa State Regional Manager, Peace Mass Transit (Mr. Kenneth – 07062131464), Fideltiy Bank , MD
23/11/2020
39
Ikeyi Shittu & Co.
Memorandum to Judicial panel of Inquiry set up by Enugu State Government on Police brutality and Extra-Judicial Killings submitted on behalf of Mr. Bona Ezeudu
Police Commissioner, Enugu State Mr. Sam Chukwu (then DPO Ogui, Police Station)
23/11/2020
40
Chief Sir. OAU Onyema, (08033424207)
Extra-Judicial Killing of: Mr. Joel Nnaemeka Ugwoke
The Commissioner of Police, Enugu State
23/11/2020
41
Mr. Philip Chiaha (08037276247)
Report of shooting at Theophilus Ikem Enekwe by a Nigeria Police man Inspector Innocent Ugwuanyi
Inspector Innocent Ugwuanyi, State CID, Enugu (08082259676)
23/11/2020
42
Barr. C. N. N. Nwagbara ( 08035498496)
A petition presented by Barr. C.N.N. Nwagbara, Victim/survivor of police brutality to enforce the gross violation of his fundamental human rights against torture, inhuman and degrading treatments assault occasioning harm and malicious damages by mobile policemen attached to Mopol attached to Mopol three (3), Mobile Police Barracks, Agbanio Road, Enugu State on 22nd October, 2020
1. Commissioner of Police, Enugu State 2. Supol Ayuba Mopol 3, Agbani Road, Enugu. 3. Mr. Agbo O. C., Human Rights Enugu State Police Command
23/11/20
43
Mrs. Iyioke Christiana (07060787106)
Unlawful Execution of my son, Iyioke Chinweokwu by Area Command Police Nsukka led by Inspector Sylvester Dumbiri Now at Area Command Orba
1. Chief Ikeje Asogwa 2. Inspector Samuel Henshaw 3. Mr. Emeka Nnamani
23/11/2020
44
Ugochukwu Eze Esq (08169434605)
Denial of Mr. Sunday Awala's Fundamental, Social and Economic Rights by the Nigeria Police by Neglecting or refusing to compensate the said Sunday Awala after shooting and causing him permanent/irreparab
The Commissioner of Police, Enugu State The DPO New Haven Police Station, Enugu.
23/11/2020
45
Onyebuchi Uroko (09031698477)
I am writing this letter to Enu State Panel of Inquiry to help me achieve the justice that I desire
Chinweike Abugu SARS, Nsukka
23/11/2020
Signed
Secretary to The Panel
Do you want to be heard, your events covered, your articles published, or needs to advertise your products and services on our

Blog

and

Magazine,

reach out to us at

Newswire Law and Events,

you will be glad you did. For more details about our services,

please call:

08039218044, 08059676999, 09070309355. Email: newswiremagazine@yahoo.co.uk