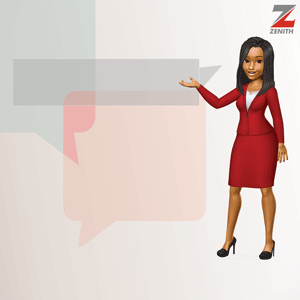 Dr. Peter Mbah: The Zenith through a Thorns-laden Path.
By Barr. Uchenna Mbaeke
"If the elevator to success is out of order; you will have to use the stairs, one step at a time."- Joe Girard
Would you not wish to prove the foregoing quote wrong by showing that there was a fast track to success? I wish I could. However, take it from a man who was honoured 12 times by the Guinness Book of World Records for selling more cars than anyone else in history. There's indeed only one way to success and that's one step at a time".
This was affirmed by Dr. Peter Ndubuisi Mbah during his talk with the students of the Godfrey Okoye University, Enugu, where he stated that as part of his life, from the onset, his first steps "were taken smoothly, the next taken with great pains and discomfort and two other next steps lifted as if taking smooth steps."
"I have packaged into this short life of mine a lot of grits, frustration, disappointments, rough tackles but each with very strong determination." – I am a man you can sum up his life story as one who has an eye for the unusual and who runs the race of life with an amazing vigour."- Peter Mbah
The foregoing sums up the life trajectory of one of the most dominant players not only in the oil industry but also in the Nigerian political firmament. He is today an international maritime lawyer, a business mogul, a financial analyst, a certified public administrator and a philanthropist with over 28 years of eventful experience. He has an enviable track record of entrepreneurship, characterized by courage, inventiveness, creativity and diligence.
Born half a century ago to the family of Chief and Mrs. Gilbert Ekete Mbah, in Owo, Nkanu East Local Government Area of Enugu State, Dr. Peter Ndubuisi Mbah ruminated through life with uncommon chutzpah, ingenuity, tenacity, resilience and hard work. These attributes have catapulted him to the pinnacle of relevance and ensured his position in national and global affairs.
At the age of five, Peter's education commenced at the Army Children's School, Bori Camp, Port Harcourt, Rivers State where he gained recognition for his academic excellence. As a precocious child, he was promoted to skip Elementary three (3), yet he obtained his first School Leaving Certificate with a distinction at a very young age.
As an Igbo proverb goes, the chick that grows into a cock is spotted on the first day it is hatched. This explains the Peter Mbah story that while his peers were still floundering in the dark, Peter had devoted himself to the biographies of great men while in primary school. Such books include: -This Life, a biography of legendary Hollywood actor, Sidney Poitier, the first Black man to win an Oscar for Best Actor in 1964 for his role in the movie titled, Lilies of the Field. These and more inspired Peter to aim for the top echelon in spite of the prevailing circumstances confronting him at that time.
As part of his astounding background, his further studies to secondary school were financially challenged with two glaring options: to proceed to the secondary school and truncate his siblings' education or to perish his zeal for further studies as a sacrifice to his siblings. Mbah
manifested a rare insight at his young age by choosing the latter and thereafter threw himself into the Alaba International Market Lagos as an apprentice trader in electronics.
Several other Alaba eaglets would be carried away with the Alaba flourish but by sheer dint of hard work, discipline, determination, foresight and a fixed eye on the ball, Mbah subsequently enrolled at Owode High School, Owode Egba, Ogun State, where he sat for and obtained his Senior Secondary School Certificate in 1992. Thereafter, by divine providence, he left the shores of Africa to pursue a Law degree at the University of East London, (UEL) in the United Kingdom from where he obtained a Bachelor of Laws (LL.B) degree, in the Upper-Class Division in 2000; earned Barrister-at-Law (BL) from the Nigerian Law School; and a Master's degree in Maritime and Commercial Law from Lagos State University in 2004.
Realizing he has a rendezvous with destiny, Mbah continued to expand his boundaries of knowledge by participating in numerous other academic and capacity-building programmes, including: a Master's degree in Business Administration from IESE Business School, Barcelona, University of Navarra, Spain; an Executive Programme at the Lagos Business School; a Post Graduate Diploma in Strategy and Innovation at the Saïd Business School, University of Oxford and several other executive programmes in leading business schools across the world, including Stanford Business School and Harvard Business School.
While at the University of East London, his leadership and organizational skills became glaring as he was elected president of the Students Law Society between 1998 and 1999. Under his leadership, the school won the Students' Union prize and Certificate of Achievement for the 'Most Productive Society of the Year.' From 1999 to 2000, Peter was a member of the Students Representative Council and the School of Law Board, where he represented the final-year students. The grace of God on Mbah became glaring when he won the First Prize in the University of East London Mooting Competition and subsequently led the University's team to the International Negotiation Competition.
Since graduation, he has eminently distinguished himself in entrepreneurship with various business innovations. He founded Pinnacle Oil and Gas Limited in 2008 which earned outstanding excellence in revolutionizing petroleum product handling by significantly reducing costs and turn-around time of operations. The company's ultra-modern Offshore Petroleum Products Intake and Off-take facility in the Lekki Free Zone, Lagos, is the first of its kind in West Africa, boasting of one offshore mooring system and 300,000,000 litres of petroleum storage. In the subsequent stages of expansion, which have already begun, the facility will extend to two offshore mooring systems, capable of mooring vessels of 150,000 tons capacity and up to one billion litres of the storage facility making it the largest liquid bulk terminal in the whole of Africa. In addition, the company also operates another storage facility and jetty in Warri, as well as a fleet of trucks and a network of retail petroleum service stations with branches across the country. Explaining the complex, Mbah stated that "Mother Vessels arriving at the facility will have the opportunity to berth at either of our two offshore berths. Either the Conventional Buoy Mooring (CBM), which is in 17m of water depth and can handle vessels of up to 120 million litres, or our Single Point Mooring (SPM), which is in about 23m of water depth and can handle vessel sizes of up to 200 million litres. Adding that "these moorings are connected to our storage facilities by four networked pipelines of 40km total length" among others.
In public service, Mbah was appointed the Chief of Staff to the Government House during the administration of Governor Chimaroke Nnamani; a role he fulfilled with untainted work ethics, humility, integrity, elegance and panache. He was later appointed the Commissioner for Finance and Economic Development of Enugu State and he discharged his duties most creditably. As an attestation to the uncommon contribution to the state's fiscal operations, Mbah developed a strategy document that was to become the operating template for the Enugu State government's development programmes. Mbah held other positions while in public service; some of them include:
•Chairman of the Enugu State Tenders' Board;
•Member of the Enugu State Executive Council (the highest decision-making body in the State)
•Member of the State Security Council
•Member of the Federal Accounts Allocation Committee (Nigeria's highest fiscal allocation body),
•Chairman of the Federal Accounts Allocation Committee's Sub-Committee on Legal Matters, •Chairman of the Board of Directors for the Enugu State Insurance Company and
•Chairman of the Board of Directors for the Enugu State Finance and Investment Company.
To validate his sterling qualities and impeccable records in public service, The News Watch magazine's special publication of July 3rd, 2006, depicted Mbah as "a man ahead of his time." He also received several laurels including the most outstanding Commissioner in Nigeria in 2005. Both Mbah's admirers and detractors share a common fact that of all the public office holders that Enugu State has ever engaged, Peter Mbah remains the most outstanding in all perspectives. His sterling records are beyond the tar brush of even the most unscrupulous.
Added to the giant strides he has made in the areas of business, human management and public service, Mbah is deeply devoted to community development and generous service to mankind. His passion for intervention in community development is inspired by the quest for excellence, empathy and humanity. Some of the projects embarked upon as part of his community's well- being include
a. The construction of a 40-bed hospital in Enugu State
b. The construction of several kilometers of rural roads
c. Debt clearance on hospital bills for countless patients in hospitals across the country
d. The academic funding of numerous students through his foundation's scholarship
programme.
As Nigeria and Africa stand on the verge of hefty severance as new political and economic models challenge the traditional templates. This precarious scenario applies to Enugu State as well, an entity whose course of governance will incontrovertibly exert influence on the old Eastern Nigeria. The situation calls for a reliable trendsetter with vision, knowledge and courage that can provide the imperative cutting-edge leadership to ensure both stability and sustainable progress in the State is Dr. Peter Ndubuisi Mbah's quintessence.
As one of his admirers rightly posited, "The enthralling odyssey of Dr. Mbah's life further validates the enduring wisdom that difficult roads often lead to beautiful destinations. An
unwavering sense of duty, rigorous training and firm professionalism, demonstrable integrity and almost a child-like faith in his beloved God form the navigational compass of his life story.
Adding that "Dr. Mbah certainly is not the kind of professional who stays tamely at the receiving end of received policy prescriptions. He covets knowledge-driven innovations, proactive engagement with stakeholders, policymakers, fluid operating environments and sure- footed action. These dimensions have been boldly mirrored in the nimble leadership of his several pace-setting entrepreneurial entities. His amiable, soft-spoken mien hides an inner steel that has enabled him to create and grow an enviable entrepreneurial empire and rise to the top of his game. Up close, the vibrations of controlled energy are discernible and the sense of a man who has identified his life's calling is palpable."
The life trajectory of Dr. Mbah exemplifies the mystery behind the profound accomplishments of a few in the areas of life that present enormous challenges to others. On the other hand, while most men grope in the dark or in their shadows, only the favoured encounter self- realization and attain their full potential in life.
Taking into cognizance, the challenges that lie ahead, he answered the call to become a servant leader to the people of Enugu State having been elected as the gubernatorial candidate of the ruling party in the primary election held on May 25, 2022 with the strategic objective to build a peaceful, highly developed and prosperous state for all.
Enugu State is happy to have as a governor, a global icon, prodigious wealth innovator, robust imaginative creative thinker, a pathfinder, purveyor of morals, the Angel of history that Enugu State has been so anxiously awaited, a jinx-breaker, visionary, reflective scholar and a soldier of Christ.
We are delighted to associate with the:
•The founder of Pinnacle Oil and Gas Limited;
•The founder of the Focus International Schools in Lagos;
•The founder of Peter Mbah Investment Limited- a trading company that served as the sole Nigerian representative to the International Oil Corporation (IOC) based in Fresno, California, USA;
•The founder of GILPEL Industries Limited- a trading company involved in the import and sales of domestic electrical appliances; among others.
•The founder of Peter Mbah Foundation (PMF), a non-profit, non-political, humanitarian- oriented organization aimed at improving healthcare and standards of living in rural communities;
•A member of the Board and management of Pinnacle Pointers, a real estate and hospitality company;
•A member of the Governing Council of Godfrey Okoye University, Enugu; •A member of the Nigerian Institute of International Affairs
•A Member of the Nigerian Barr Association;
•A member of Lagos Yacht Club and Enugu Sports Club;
•An Honorary awardee in Rotary International District 9140
•A Fellow of the Certified Institute of Public Administration and Management, (CIPM);
•An honorary Doctorate degree holder in Political Science from the Godfrey Okoye University, Enugu.
Dr. Peter Ndubisi Mbah is happily married to Mrs. Nkechinyere Mbah and is blessed with four promising children.
——–And the tomorrow we are looking for is here——
THE GOVERNANCE AGENDA: The Philosophical Framework
"You're not just voting for an individual, in my judgment, you're voting for an agenda. You're voting for a platform. You're voting for a political philosophy."- Colin Powell
Dr. Peter Ndubisi Mbah has unveiled his manifesto, titled-, 'Building a Peaceful and Secure Highly Developed and Prosperous State for all."
The mission and vision will entail increasing our Gross Domestic Product from $4.4 billion to at least $30 billion in the next eight years.
The strategic objectives are categorized into three core areas:
Peace and Security: This will be achieved by an integrated programme to accelerate youth employment for all Enugu citizens, integrated rural development programmes and community policing and inclusion of all citizens in the governance of the state.
Inclusive Economic Development: This will be actualized through key targeted policies and programmes geared towards the growth of the Gross Domestic Product as previously stated using incentives that enhance public-private investments in key growth enabling sectors- energy and natural resources development, agro-allied industrialization and rural development, private sector development and integrated productive infrastructure development and also achieve zero percent rate in the poverty headcount index through government-enables private sector development.
Sustainable Development for all Citizens of Enugu State (PDP) by 2031: This will be accomplished through inclusive servant leadership, transformative governance reforms, economic diplomacy and preventive diplomacy with a singular objective of improving the quality of the citizens of Enugu State.
The governing philosophy is encapsulated in four core principles namely;
a. Transparency, traceability and accountability
b. Participatory monitoring and evaluation
c. Continuity
d. Collaboration
Their transformation objectives shall be driven through initiatives along the following development programmes:
i. Key Sectors: Integrated Sector-based Productivity growth in Agriculture and Agro- allied Industrialization; Energy and Mineral Resources; Commerce and Industry; Urban and Rural infrastructure; Creative industries; Tourism and ICT.
ii. Key institutions: Inclusive and transparent governance in the Judiciary, Public Service, Security and Community Leadership.
iii. Cross-Cutting Programmes and Social Services in Health care, Education and Human Capital Development, Water Resources, Environmental Sanitation and Sports and Youth Development.
"We are committed to giving Ndi Enugu the best leadership through the continuity of good governance and paradigm shift in our pursuit of a new dawn."- Peter Mbah
In driving development across the aforementioned industry sectors, they will adopt the following measurable indicators for the evaluation of their progress:
a. Poverty eradication/Zero hunger,
b. Ease of doing business,
c. Access to funding and
d. Human Capital development
Summarily, bearing in mind that Dr. Mbah's steps were laced with bitter-sweet experiences, his utmost goal currently, is to utilize the strength of his personality to assist Ndi Enugu. In doing so, he will tread successfully because "no man fails, or can fail who so grandly gives himself and all he has to a righteous cause."- Frederick Douglass.
-Advertisement-
Grab our latest Magazine, "Chief Emeka Ozoani, Go-Getter & Go-Giver". Get your order fast and stress free.
For more details about Newswire Law&Events Magazine, kindly reach out to us on 08039218044, 09070309355. Email: newswiremagazine@yahoo.co.uk. You will be glad you did
Do you want to be heard, your events covered, your articles published, or need to advertise your products and services on our

Blog

and

Magazine,

reach out to us at

Newswire Law and Events,

you will be glad you did. For more details about our services,

please call:

08039218044, 09070309355. Email: newswiremagazine@yahoo.co.uk