Advert
DO NOT PANIC OVER THE PROVISIONAL VOTERS REGISTER, ECNBA 2020 IS ON COURSE – SABASTINE ANYIA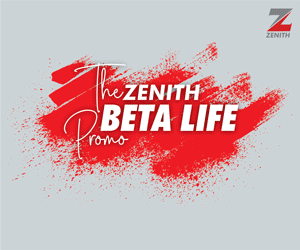 I urge our colleagues who did not see their names and/details in the provisional voters list not to panic, it is not yet over.
It is no longer news that the Electoral Committee of the NBA (ECNBA) on the 30th day of May 2020, released statement 005 (publication of the interim/ provisional voters register for 2020 elections).
The ECNBA does not intend to disenfranchise any qualified lawyer from voting in the forthcoming NBA elections. The list is called interim or provisional voter's register. What it means is that this is not the final list.
I have heard cries and complaints from so many lawyers whose names were not in the interim/provisional voters register released by the ECNBA. The list is to afford members of the bar the opportunity to verify their names and details/particulars such as year of call, email addresses and phone numbers which are essential for the e-voting exercise.
It is also an opportunity for various branch chairmen to update the list if their omitted branch members. The branch chairmen are to ensure that the corrections are forwarded to the secretary of the ECNBA.
The chairmen of the various branches must liase with their financial secretaries to ensure that qualified members are not omitted because they are in hurry to submit their list. In my branch (Aguata branch) there are over 100 omitted names.
By article 3(3) of the Nigerian Bar Association Uniform Bye-law for Branches:"A financial member is a member who by the 31st of March of the relevant year has paid all branch dues or subscription levies including practice fees and other contributions imposed on the branch from time to time".
Again paragraph 1.2(f) of the second schedule provides "All members of the association shall be eligible to vote at the general elections for national executives provided that such members must belong to a branch and must have paid both the practicing fees and branch dues as at when due and are duly registered to vote at the elections."
Therefore, there is no need to panic as the ECNBA is on course. All you need to do is to resend your name starting with your surname, your year of call, email address and phone number to your chairman. You are also to furnish your chairman with the photocopies of your practicing fees deposit slip and your branch receipts. The chairman must prepare the list in Excel form to the secretary of the ECNBA and your problem is over.
Dear colleagues, do the above and make sure your branch chairman submits the list on or before the 6th day of June 2020.
Let's work together and help the ECNBA to succeed