Advert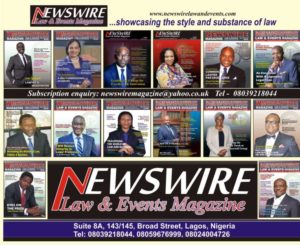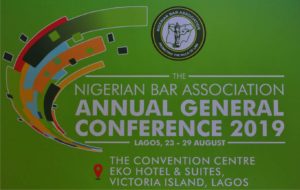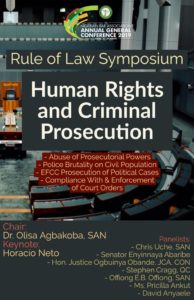 ---
Cyber Inspectors: A Necessary Inclusion to the Amendment of the Crime Act 2015 – By Adesuyi Daramola Esq.
Introduction
We live in an age where information is power and electronic assets such as your software, websites, databases, intranets, accounting records, customer lists and other data are an integral part of most businesses. Indeed they are potentially as valuable as any physical asset and in some cases, far more so. Any threat to your electronic assets should therefore be taken very seriously.
The incidence of cybercrime or computer-related crime seems to be on the rise in Nigeria. Cybercrime basically refers to internet  enabled crimes, that is, crime committed via the instrumentality of internet technology. Although the Cybercrime Act does not provide for the definition of cybercrime per se, but it provides a broader perspective of this crime in section 3 of the Act. What increases the potential pool of criminals is that the rationale behind the commission of these crimes is not solely personal gain, but sometimes for example hackers may merely want to prove that a website or server can be hacked, or a terrorist realises that a cyber-attack could cause mass chaos and terror. This article would raise certain issues with the investigation mechanism, officers and how competent these officers are in combatting cybercrime as well as to provide possible recommendations to combating these cybercrime issues in Nigeria.
Cybercrime Law
The Cybercrime Act, 2015 is yet the most recent form of legislation combatting cybercrimes in Nigeria. The Act creates the following offences in Part III
The unauthorised access or interception of data is a crime. In our view hacking, cracking and packet sniffing would fall within this category.
Failure to register a cyber cafe and to maintain a register of users through a sign-in register. And also any person who perpetuates electronic fraud using a cyber cafe
The unauthorised interference with data in a way that causes such data to be modified, destroyed or otherwise rendered ineffective is a crime.
Any person who use any computer  system without lawful authority.
The crimes of computer-related extortion, fraud and forgery are also recognised.  For example, if someone threatens to hack your website or system unless you pay them a lot of money, then this would amount to extortion.
Any person who publish child pornography, through a computer system
Any person who commit an offence of stealing a financial institution or public infrastructure's terminal  an Automater Teller Machine
Any person who publishes information or data presented in a picture, text, symbol in a computer system knowing that such information is false, deceptive, misleading or inaccurate with an intent to threaten, abuse or mislead the public.
Any person who insult another person through a computer system on the basis of race, colour, descent, nationality, ethnic origin or religion.
Any person who unlawfully publish through a computer system, a material which incite or justify act constituting genocide or crime against humanity.
Any person who attempts to commit an offence under the Act or aids and abets another in committing an offence
Any breach of confidence by service providers with the intent to defraud, illegally uses its customers security code with the intent to gain any financial or material gain.
Any person manipulating an ATM machine or point of sale terminals.
Phishing and spamming and also spread of computer virus.
Any act of tampering with any of credit, debit, charge and other types of financial cards.
Investigation and Enforcement
At a time when questions are being asked as to the enforceability of many laws being passed by parliament, the question obviously arises as to whether these new cyber crimes will be enforceable?
Quite a radical approach adopted by the  Act is the provision which vests jurisdiction over offences committed under the Act on the Federal High Court regardless of where the offence is committed in Nigeria, in a ship or aircraft registered in Nigeria, by a citizen or resident in Nigeria if it would constitute  an offence under a law of the country where the offence was committed  or outside Nigeria where the victim of the offence is a citizen or the alleged offender is in Nigeria and not extradited. Extremely wide and the question, which begs to be asked, is how long the arm of the Nigerian law on Cybercrime can and will be when we are struggling to combat basic everyday crime within our own borders?
Section 41 to 44 of the Cybercrime Act designates the office of the National Security Adviser as the coordinating body for all security and enforcement agencies under the Act. Another laudable provision of the Act is that it requires all the Law enforcement agencies to organize training programmes for officers in charge of the prohibition, preventing, detection, investigation and prosecution of cybercrime. This makes it more effective for the law enforcement agencies under the Act to detect, prohibit and prevent cybercrimes in Nigeria.
Based on the aforementioned, the Act has failed to state in detail the law enforcement agencies that will be in charge of the enforcement of the provisions of the Act. Also, the Act did not make provision for the mode of enforcement of its provisions. This creates a huge loophole for the Law enforcement agencies that would be in charge of the enforcement of its provisions.
Recommendation 
It is recommended that the office of the National Security Adviser designated as the coordinating  body for all security and enforcement agencies under the Act may appoint any employee of the department as cyber inspectors who will, amongst other functions, be monitoring, inspecting and reporting illegal activities on a website or activities on information system. Investigate the activities of an authentication service provider in relation to its compliance or non compliance with the Act. The cyber inspectors will have the powers (with a warrant) to inspect and search your premises, information systems or data and seize your records.
Conclusion
It is important that in amending the Cybercrime Act, the amendment should accommodate the appointment of cyber inspectors which will provide more appropriate guidelines for detection and investigation of offences under the Act.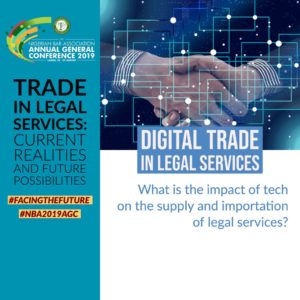 ---
Newswire, we present the world of law and the issues that engage them.

This edition is yet again,  'Mind-blowing'.

Go get your copy(ies) Now!

Do you need to be heard? Or your articles published? Send your views, messages, articles or press release to: newswiremagazine@yahoo.co.uk  >>> We can cover your (LAW) events at the first Call: 08039218044, 08024004726