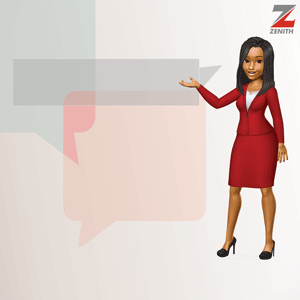 4th September ,2021.
Contact Details of Officials of the Supreme Court of Nigeria
Senior Registrar in the Open Court: Mrs Harrietta Aduwak
08051475103
Process Registrar: Mohammed Tukur
09037997271
Info section: Chnemerem
09097311477
Contact Details of Officials of the Court of Appeal, Benin Division
The DCR, Court of Appeal, Benin (New),
08104208236,
The HOD Litigation, Court of Appeal, Benin:
0813 731 1221
Front Desk Section, Court of Appeal, Benin:
08144452613,
Open Court Registrar ,Court of Appeal,Benin :
+2347058031899
Contact Details of Officials of the Federal High Court ,Benin City
The DCR, Federal High Court, Benin:
08034365278
The senior Registrar, Federal High Court 1, Benin:
08060619118
The senior Registrar, Federal High Court 2, Benin:
08055251831
Bailiff Federal High Court:
i.0803 226 9894,
ii.0703 191 5602
Contact Details of Officials of Federal High Court, Asaba
ASSISTANT CHIEF REGISTRAR (HEAD OF DIVISION)
EGBO JANE ESQ
08034500739
COURT
HON. JUSTICE F.A OLUBANJO
REGISTRARS
MR EFFIME AGAMGBOR
09074804144
MR. EJIKE EMMANUEL
08036190871
MRS NWANKWO NGOZI PEACE
08108348118
MRS IMOGU IFEANYI
08038201715
HEAD OF BAILIFF
MR. GODDAY OTUYA
08030964301
Contact Details of Officials of National Industrial Court of Nigeria (NICN),Benin
Venue of the Court:
4,Okada Avenue ,
Inside Edo Hotel Compound ,
GRA,Benin City,
1 Names: Nsing Gladys Ebonom
08064682733
Name: Asemota Eghosa
08033803155
Longe Omomeje Modupe
Phone number : 08037172112.,
CONTACT DETAILS OF OFFICIALS OF EDO STATE JUDICIARY
1.Chief Registrar ,Edo State Judiciary: 0807 245 7806,Deputy Chief Registrar , Litigation : 07032073957
1a. ORUAMEN HELEN (MRS.) ACR 08053144986 H/COURT 1, B/CITY
AIREKHOLE MARK MR. SENIOR BAILIFF 09078419232
MRS FRANCA OTOIRE ACR 08025348640 H/COURT 2, B/CITY
MR. OGBEIFUN STRAFFORD SNR BAILIFF 08038667659
MRS E. BALA PRINCIPAL REG 07067500991 H/COURT 3, B/CITY
STEPHEN OBANOR ASST. CH BAILIFF –
MRS. EVBOTOKHAI ACR 08131932209 H/COURT 4, B/CITY
ERNEST OGUNSUNYI SENIOR BAILIFF 08027216276
FOLARIN BENSON O. PERCIOUS PRINCIPAL REG I 08023511561 H/COURT 5, B/CITY
ISIBOR O. COOPERS MR. SENIOR BAILIFF 08036339261
MR. OKIDE SAMUEL PRINCIPAL REG II 08055059448 H/COURT 6, B/CITY
EFIONAYI BAMIDELE MRS. BAILIFF 08038781138
ENAMINO P. MARIAM (MRS.) SENIOR REG I 08068422829 H/COURT 7, B/CITY
OSADOLOR THEOPHILUS MR. CH. BAILIFF 08091986281
MRS. AMA-IRUOBE EJEHI PRINCIPAL REG I 08078667776 H/COURT 8 B/CITY
MR. O. ISERHIENRHIEN CH. BAILIFF 08058764394
MR. ENAMIATOR S. EHIZOGIE PRINCIPAL REG I 08137656527 H/COURT 9, B/CITY
SOLOMON ORIAREBUN MR. ASST. CH. BAILIFF 09078419232
MR. CHRISTOPHER OMONUA ACR 08034536612 H/COURT 10, B/CITY
MR. A. MAKUN SNR BAILIFF I 07066005340
MRS. B. E. OGBEBOR ACR 08023665619 H/COURT 11/REV CT 2
OKOJIE ALFRED MR. ASST. BAILIFF 07038809859
UANKHUECHE MARVIS MRS. HIGHER REG 08037730820 H/CT. SABO-ORA
MISS D. N. IYALEKHUE ASST. DIRECTOR 080358393891 H/CT. CRIMINAL DIV
ERNEST OSAGIEDE ACR 08039289947 CRIMINAL CT 1, B/CITY
GODWIN AIRENDE PRINCIPAL REG I 08168919390 CRIMINAL CT 2, B/CITY
IDAHOSA F. O. PRINCIPAL REG II 07062236772 CRIMINAL CT 3 , B/CITY
MISS OSAREMWINDA E. N. PRINCIPAL REG 08182752645 CRIMINAL CT 4, B/CITY
MR. STANLEY IGBINSUN PRINCIPAL REG II 08052575812 H/COURT, OKADA
MR. AREBUN ISAAC BAILIFF 08071315010
R. A. OKUNEGA ASST. DIRECTOR 08023532939 H/COURT, IGUOBAZUWA
N. OKPAISE CH. BAILIFF 08077637708
UWEZELE A. M. ACR 08056571198
H/COURT, UROMI
MR. DAVIDSON OMOKHUALE CH. BALIFF 08031503144
C. D. SALIU PRINCIPAL REG I 08067145778 H/COURT, AGENEBODE
MRS. H. E AGBEFO ACR 08036438802 H/CT IRRUA
EFEZOKHALE JUSTIN BAILIFF 08067352219
MERCY OKOEGUALE ASST DIRCTOR 08035625502 H/CT. EKPOMA
ROLAND NASAMU BAILIFF 08039508583
MR. MOMOH J. MOMOH SENIOR REG I 08132870649 H/CT. AFUZE
MRS. SANDRA S. ONOGUS ACR 07036334994 H/COURT, AUCHI
MR. MAMUD ALASA BAILIFF 08058763553
OMOZUAWO BRAIMOH B. ACR 08160570666 H/CT. FUGAR
AGBEJOR P. O. BAILIFF 08082489489
AKHIME ODION ACR 09082423565 H/CT. ABUDU
MR. AYEGBENI JUDE SENIOR BAILIFF 08038172594
OGBEMUDIA A. IMIEFOH ESQ ASST DIRECTOR 08066309549 H/CT UBIAJA
ANDREW OMINUTA ACR 07033247671 MULTI-DOOR CT. HOUSE
ESHO ADECHE ASST CH. BAILIFF 08068251491
JIMMIE ODIHIRIN ACR 08061666669 MAG. CT. EVBUORIARIA
PAUL OGBEBOR CH BAILIFF 08034369759
AZIKE O. EVENLYN PRINCIPAL REG I 08055435377 MAG CT. OREDO
ANTHONY OKUNBOR ASST CH. BAILIFF 08084313392
AUDU RILIWANU F PRINCIPAL REG II 07032446682 MAG. COURT OKPELLA
J. EKWEMUKA MR. PRINCIPAL REG II 08143241210 MAG. CT. IRUEKPEN
ALUYA ABEL SENIOR REG 07085871484 MAG. COURT. SABO-ORA
J. IMHONTU CLERICAL OFF 08071629405 DCC EWU
EHIZEKHALE R. HIGHER REG. 08064412492 MAG. COURT IRRUA
EBOSE LUCKY CH BAILIFF 08058763148
KEHINDE E. OGWU SENIOR REG I 08142423981 MAG. CT. UROMI
T. IGBERAESE BAILIFF 07054277815
MRS. A. R. A. IMOKHA PRINCIPAL REG II 08032322091 MAG CT. FUGAR
GARUBA INUSA PRINCIPAL REG II 08053829206 MAG. COURT, AGBEDE
MR. AKHIMIE GIDEON PRINCIPAL REG II 08037781011 MAG. CT. IGUEBEN
P. E. OSAZUWA BAILIFF 07061208158
KHADIJAT S. MOMOH SENIOR REG. 08106009870 MAG CT. JATTU-UZAIRUE
MR. R. T. BALOGUN ACR 07032504897 MAG. CT AGENEBODE
IMUDIA BRIGHT SENIOR REG II 07032433554 MAG. COURT URONIGBE
MR. ONAIWU OSAS EMMANUEL SENIOR REG 08065021948 MAG. COURT EBELLE
MR. C.N OWERE ASST. DIRECTOR 07031117940 MAG. ABUDU
B. AIKOHEGBE PRINCIPAL REG II 08053347798 MAG. COURT UBIAJA
K. S. JUBRIL (MRS.) ACR 09060285319 MAG. CT 1 &2 AUCHI
CHOICE OGBUARE UWAGBALE PRINCIPAL REG II 08066937299 MAG. CT. EKPOMA
ITSEDE JUDE BAILIFF 08039568812
MR. SALISU M. M. SENIOR REG I 08058763940 MAG. CT IGARRA
MR. MAJEBI SURU BAILIFF 08168290521
ADAM ABDULAI HIGHER REG. 07035078285 MAG. CT UZEBBA
A. O. OTIRIKPEN ACR 08023391418 MAG. CT. OKADA
K. IGBARAGO ASST DIRECTOR 07059154868 MAG. CT. EKIADOLOR
FESTUS OGBEBOR SENIOR REG 07064978706 MAG. CT. UGO-NIYEKO
ABIBU SIRAHU MUSA PRINCIPAL REG II 08033674929 MAG. CT. IGUOBAZUWA
AIBANGBE N. O. PRINCIPAL REG II 08069700740 MAG. CT. IGBANKE
J. A. IKODOR SENIOR REG I 08071494766 MAG. CT. IBILLO
MR. CHUKS ONYEKPE SENIOR REG I 08054471624 MAG. CT. EHOR
MR. M.A.U AZOBU PRINCIPAL REG II 080344432469 ACC I, OREDO
MRS. O. OGBEKHILU HIGHER REG. 08058763513 ACC II OREDO
MISS EDEOYEMWEN EDOKPAYI SENIOR REG. 07036566391 ACC III OREDO
MRS. E. IGBINOBA REG 08056715052 ACC IV OREDO
MRS. A. O. OGBEWE ASST. REG 08057375492 ACC V OREDO
MRS. J. OHIAFI PRINCIPAL REG. 08060479225 ACC I EKPOMA
U. G IKHILE PRINCIPAL REG. 08068303467 ACC ABUDU
MR. P. OKHAH CLERICAL OFF 07056371424
ACC EHOR
MR. F. I. EDOGHANHEN SENIOR BAILIFF 07015202945
OLUBOR CHRISTIAN OSAYANDE PRINCIPAL REG. I 08075785762 ACC II UWELU
MR. LUCKY OHIOGBAUAN ASST. CH. BAILIFF 08055963830
E. S. AKEREJOLA SENIOR REG 07038885338 ACC IGARRA
OGEREGHE M. SENIOR REG II 07054617734 ACC II SOUTH IBIE
AHMED YAKUBU BAILIFF 08103637411
A.E. MOMOH PRINCIPAL REG I 08063498463 ACC FUGAR
LAWRENCE ODIDI SENIOR BAILIFF 08036189588
MRS. M. O. EJOBONA PRINCIPAL REG I 07062286381 ACC IKPOBA-OKHA
MR. AYENI GEORGE CH BAILIFF 08034129761
MRS B. E. IGBINEDU ACR 07033329114 ACC II UROMI
MR. ERIC ESENE BAILIFF 08138543627
OSAZUWA GABRIEL ACR 08105641155 ACC UBIAJA
MR. UKPEBOR SAMUEL ASST CH. BAILIFF 08148057492
IGEBU E. M. MRS. ASST DIRCTOR 08050932166 ACC IDOGBO
MISS IZEHIESE ODIA BAILIFF 08054388249
M. E. OSABUASE SENIOR REG I 08058764586 ACC OKADA
MR. E. E. AGHEDO BAILIFF 08038360015
GILBERT O. OJIMAH ACR 08109399999 ACC IGUOBAZUWA
F. E. OMOKHOSIO CH. BAILIFF 07060659765
MR. EMMANUEL IRABOR SENIOR REG 08054406179 ACC II EKPOMA
MRS. T. O. IBRAIMAH PRINCIPAL REG I 08039228431 ACC I AUCHI
J. OMHENRA ACR 08058764543 ACC SABO-ORA
MR. O. AIGBONKHAEVBO BAILIFF 08102448194
YAHAYA MOMOH SENIOR REG. I 0809486317 ACC AFUZE
MR. G. IMARIAGBE SENIOR REG 08161582115 ACC IGUEBEN
MR. ENABOR M. BAILIFF 08160534876
MRS. RUKAYETU R. AYEMOBA ACR 08033861710 ACC IRRUA
M. OKHIDE BAILIFF 08034381851
A. OGAH SENIOR REG. 08058763652 ACC AGENEBODE
ADESUWA IYANGBE REG 07055485158 DCC B/CITY
LARAMAH LAWRENCE SENIOR REG 08062548724 DCC IBILLO
MR. AIGBOKHAEVBO O. HIGHER REG. 08037698150 DCC AGBEDE
MR. ABDULRAZZQ AUDU CH. CLERICAL OFF 07069315837 DCC EKPERI
PHILIP T. ERWAT PRINCIPAL REG II 08023599556 DCC OKPELLA
MRS. H. OBASUYI SENIOR REG I 08056501261 DCC UROMI
OMOREGBE EVANS SENIOR REG I 07031640897 DCC UGBOGUI
KINGSLEY OSAGIEDE ACR 08034315901 DCC OLOGBO
E. OKOJIE CH. CL, OFF 08054005617 DCC OGWA
ADAMU CHRISTIANA AST. CH. BAILIFF 08063508671
ABDULRAMAN ARUNA SENIOR REG II 07062412228 DCC UZEBBA
CLINTON OHIOLE BAILIFF 08062239924
O. OSALETIN PRINCIPAL REG II 08030647233 DCC IVUE UROMI
ALASA F.U MRS. REGISTRAR 08051575020 DCC JATTU
EBEWELE VIVIAN OBEHI SENIOR REG. 07056123812 DCC UDO
M. O. ODION PRINCIPAL REG II 08055159233 DCC EKIADOLOR
LUKE IGUNBOR CH. BAILIFF 08130455301
M. O. IKHARO SENIOR REG I 08133801534 DCC OTUO
J. O. AKOGBAI BAILIFF 07034555878
MR. M.E. ABULU HIGHER REG. 08059254428 DCC UGBOHA
MRS STELLA AJATO SENIOR REG 08060511459 DCC URHOKUOSA
MR. OSENI MUTTALIB PRINCIPAL REG II 08069216527 DCC IHIEVBE
MR. ORUKPE HOPE SENIOR REG 07056319466 DCC EBELLE
MR. UBA ADAMS HIGHER REG 08065435744 DCC OSOSO
MR. OKOH S. A SENIOR REG. 07062128893 DCC EGUAHOLOR
J. UWAKINA SENIOR REG. 07065445494 DCC URONIGBE
OARE ZIBIRI HIGHER REG. 08032186459 DCC ODUNA
MISS ROSELINE A. IMOROA SENIOR REG 08063004614 DCC UHONMORA
MR. J. IGBINEDION SENIOR REG 08073302063 DCC UGBOKO-NIRO
A. OGIERIAKHI REG. 08033230615 DCC EWOHIMI
MR. J. O. IMHANZETO BAILIFF 08060303949 .
About the Author :
Douglas Ogbankwa Esq., is the alternative Chairman of the NBA Benin Branch Media and Publicity Committee , a Member of the NBA National Editorial Board and the Convener of the Vanguard for the Independence of the Judiciary (V4IJ).
-Advertisement-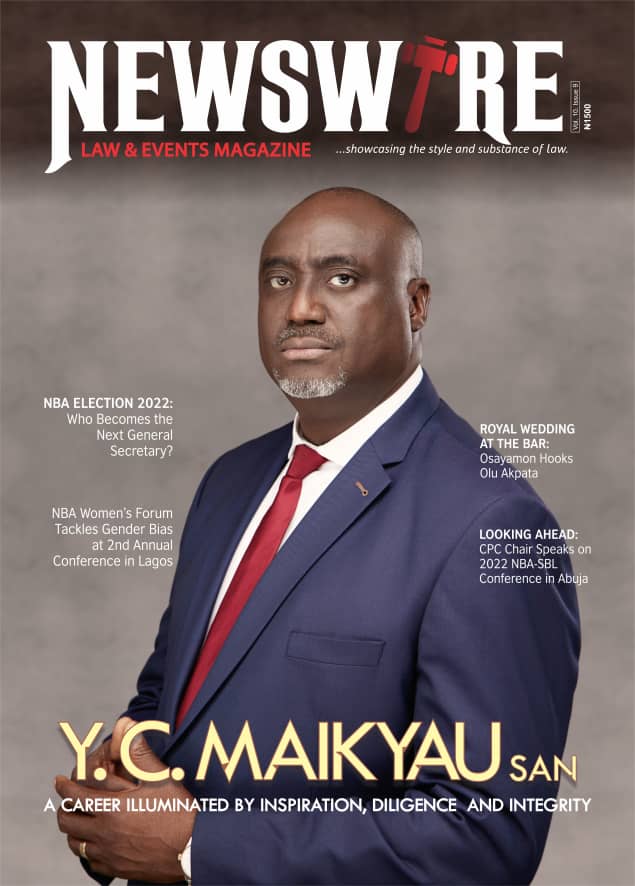 Newswire Law and Events Magazine is Out. It's a collector's item. Get one - or two,or more - for yourself and loved ones.
Do you want to be heard, your events covered, your articles published, or need to advertise your products and services on our

Blog

and

Magazine,

reach out to us at

Newswire Law and Events,

you will be glad you did. For more details about our services,

please call:

08039218044, 09070309355. Email: newswiremagazine@yahoo.co.uk