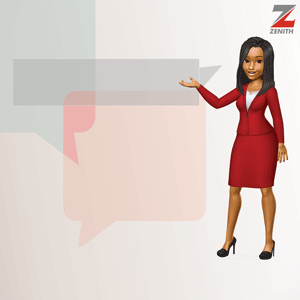 In my last correspondence on the above subject, I promised to provide periodic progress reports regarding the distribution of AGC 2022 conference bags. While it has been a few months since the conference, we believe that it is only responsible to keep you apprised and have a closure on the subject.
This note is to inform you that the TCCP has now delivered ALL the bags that are due to our members who did not collect theirs during the AGC (296 in total). This was done through the Chairmen of the affected Branches at no cost to the members, or indeed to the NBA.
Please see below the list of all those that submitted their claims in accordance with our previous correspondence regarding same. We request that those on the list who are yet to receive their bags should please reach out to the Chairmen of their respective Branches for collection. Anyone who sent the claim information requested but does not have his or her name listed below should please reach out to me on 09092159047.
-Advertisement-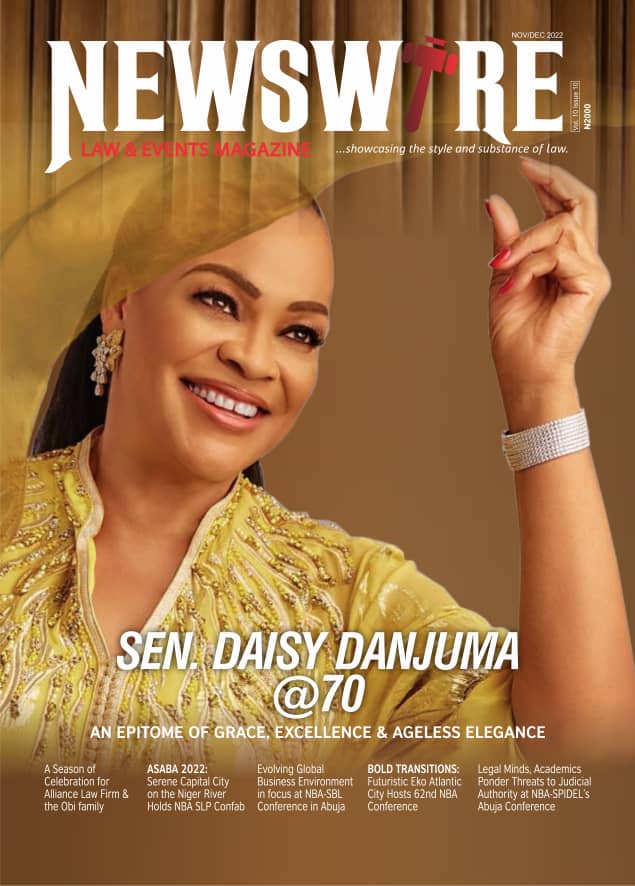 For more details about Newswire Law&Events Magazine, kindly reach out to us on 08039218044, 09070309355. Email: newswiremagazine@yahoo.co.uk. You will be glad you did
On a separate but related note, we received a number of inquiries about the fate of members who paid for the AGC but did not attend. Unfortunately, we could not respond to the inquiries because of the standing rule which prohibits the collection of conference materials at AGC by proxy. Nevertheless, the TCCP recommended to the NBA President, and the NBA President has graciously approved, that members who fall within this category should, on this occasion, be given an opportunity to collect the bags, at their cost, upon presentation of relevant proof. If you fall within this category and are desirous of collecting a bag, please send an email to conference@nigerianbar.org.ng by the 12th of March 2023, stating your Branch, telephone number and providing evidence of registration for the Conference.
We are grateful to the Chairmen and members of the Executive Committee of all the Branches affected by the unfortunate incident for their assistance and indeed to members that were so affected, for their cooperation and patience. We are thankful that this is now finally behind us.
S/N   Names Branch
1.          Chijioke Eguzoikpe     Aba
2.          Muftau Musa Aba
3.          Queen Dalin Aba
4.          Chukwuebuka Benneth     Aba
5.          Moshood Nosiru    Abeokuta
6.          Adetunji Onabawo  Abeokuta
7.          Olaolu Idowu-Agida      Abeokuta
8.          Adetunji Adeola Onabawo       Abeokuta
9.          Mafe James  Abeokuta
10.         Gani Ogunsanwo    Abeokuta
11.         Kassim Kafayat    Abeokuta
12.         Gani Ogunsanwo   Abeokuta
13.         Oluwakemi Dankuwo Abeokuta
14.         Kehinde Taiwo     Abeokuta
15.         Eucharia Ihunanyachi Ekpe     Abuja
16.         Nnamdi C. Nwaiwu  Abuja
17.         Chinanuekpere Onuorah   Abuja
18.         Nnaemeka Otagburuagu    Abuja
19.         Jimoh D Musa      Abuja
20.         Elizabeth Adodoakouete  Abuja
21.         Kachollom G. Peter      Abuja
22.         Adeyemi Aladesewa Abuja
23.         Abdullahi Ahmad   Abuja
24.         Ahmad Khalid      Abuja
25.         Nduchebe Ikechukwu Michael    Abuja
26.         Nneka A. Nwachuku Abuja
27.         Farouq Suleiman   Abuja
28.         Akinsola Olujinmi Abuja
29.         Olubunmi Uluba    Abuja
30.         Mustapha Tafarki  Abuja
31.         Fatima Shehu      Abuja
32.         Igho Ogedegbe     Abuja
33.         Emem Benson Abuja
34.         Muhammed Mustapha Abuja
35.         Gidado Taofiq     Abuja
36.         Zainab Hussaini Ibrahim       Abuja
37.          Anietie Obot     Abuja
38.         Azeezah Titilola  Abuja
39.         Arome Jibrin      Abuja
40.         Olisakwe Chioma   Abuja
41.         Prof. Josh Amupitan, San      Abuja
42.         David Edoho       Abuja
43.         Itoro Esua Ekpo   Abuja
44.         Prof Paul Idornigie, San      Abuja
45.         Martha Obakpolor  Abuja
46.         Jude Ifeadi       Abuja
47.         Stella Adeyemi   Abuja
48.         Ikechuku Maledo   Abuja
49.         Hembafan Asase    Abuja
50.         Regina Nwokoloh   Abuja
51.         Rachel Yusuf      Abuja
52.          Ifeatu Egolum   Abuja
53.         Raphael Adakole   Abuja
54.         Chidinma Asogwa   Abuja
55.         Nheoma N. Asobinuanwu   Abuja
56.         Samuel Omotoso    Abuja
57.         Jummai Abarshi-Yusuff   Abuja
58.         Nnamdi Sunday     Abuja
59.         Ifeoma Ugoanyanwu Abuja
60.         Ben Okafor  Abuja
61.         Chuks Chinwuba    Abuja
62.         Akinyele Olupitan Abuja
63.         Stanley Chima     Abuja
64.         Victor Onuoha     Abuja
65.         Zainab Member Atoba     Abuja
66.         Ufedo Tom- Yakubu Abuja
67.          Islamiyat A. Lawal     Abuja
68.         Leonard Akah      Abuja
69.         Nosa Omosohwofa  Abuja
70.         Iloka Christopher       Abuja
71.         Susan Ogunleye    Abuja
72.         Oyewunmi Eunice Adeleke Abuja
73.         Adeusi Anthony    Abuja
74.         Segun Adesanya    Abuja
75.         Ossai Hussein Ali Abuja
76.         Muhammed Mustapha Abuja
77.         Lovethn Onwuasonya      Abuja
78.         Aliyu Yusuf Dirisu      Abuja
79.          Oyagha-Ukpong    Abuja
80.         Itodo John Enemona      Abuja
81.         Rilwan Idris      Abuja
82.         Ugochukwu Nwofor  Abuja
83.         Agbo A. Okoh      Abuja
84.         James Anthony Ugbeda    Abuja
85.         Bolanle Ojo Ado Ekiti
86.         Alabi Toluwani    Ado Ekiti
87.         Umasoye Owen      Ahoada
88.         Stephen Omeh     Akwa
89.         Ekene Okonkwo     Akwa
90.         Ikechukwu Nwokoye Anaocha
91.         Ngwu Iroabuchi    Asaba
92.         Anjolaoluwa Balogun     Asaba
93.         Chinenye Amujiogu      Asaba
94.         Patrick Chukwudi  Benin
95.         Kingsley Obamogie Benin
96.         Ibiomgbo Jackson  Benin
97.         Osayamen Mokogwu  Benin
98.         Osas Okungbowa    Benin
99.         Confort Sekibo    Benin
100.        Douglas Najime    Bwari
101.        Teinye Akobo      Bwari
102.        Dr. Paul Ebiala  Calabar
103.        Ezinwanyi Ukwuoma-Iroegb      Calabar
104.        Daboju Batubo     Degema
105.        Nuhu Tafida      Dutse
106.        Saidu Umar  Dutse
107.        Yusuf Abubakar    Dutse
108.        Nasiru Abubakar   Dutse
109.        Muhammad Adam     Dutse
110.        Abubakar Gumel    Dutse
111.        Binta Abubakar    Dutse
112.        Yusuf Salisu      Dutse
113.        Aishatu Zandam    Dutse
114.        Hadiza Haruna     Dutse
115.        Maryam Sanusi    Dutse
116.        Abdurrashid Abdullahi   Dutse
117.        Fauziyya Tura     Dutse
118.        Ado Muhammad      Dutse
119.        Makama Kabiru     Dutse
120.        Zainad Gumel      Dutse
121.        Fatima Mohammed   Dutse
122.        Aisha Umar Dangote      Dutse
123.        Kennedy Ovakporae Effurun
124.        Emmanuel Oghenejakpor  Effurun
125.        Kennedy Ovakporae Effurun
126.        Chinenye Mgbogu   Enugu
127.        Chinyere Ogbonna  Enugu
128.        Emeka Peter Ofora Enugu
129.        Anthony Onah      Enugu
130.        Machebe Ozioko    Enugu
131.         Chizoba Uzodinma       Enugu
132.        Immaculate Ikpenwa      Enugu
133.        Vivian Ogbodo     Enugu
134.        Chidi Obeke Enugu
135.        Barau Faskari     Funtua
136.        Nantip Gambo      Gombe
137.        Arabs Joan  Gombe
138.        Tolulope Olatunji Ibadan
139.        Yejide Matthew    Ibadan
140.        Ajibade Ayoade    Ibadan
141.        Bolanle Ogunwale  Ibadan
142.        Fakoya Paul Ibadan
143.        Chinyereude Linda Ibadan
144.        Austin Fajugbagbe Ibadan
145.        Akosile Olajumoke Ibadan
146.        Ajibola Sulaiman  Ibadan
147.        Bolanle Ogunwale  Ibadan
148.        Adenike Kolawole  Ibadan
149.        Romeo Michael     Ikeja
150.        Olalekan Ojo      Ikeja
151.        Lukman Shopeyin   Ikeja
152.         Nwabufo Osigwe   Ikeja
153.        Clement Onwuenwunor,San Ikeja
154.        Ayomikun Olugbemi Ikeja
155.        Chinenye Machukwu Ikeja
156.        Olawale Aro Ikeja
157.        Dayo Oyewole      Ikeja
158.        Romeo Ese Michael,      Ikeja
159.        Wale Ogunade      Ikeja
160.        Tolulope Samuel Adebiyi Ikere Ekiti
161.        Oluwatoyin Omoleye      Ikere Ekiti
162.        Tiamiyu Adegboyega      Ikirun
163.        Hamzat Jimoh      Ikorodu
164.        Charles Ndarake   Ikot Ekpene
165.        Oluwadamilola Adejumo   Ile – Ife
166.        Hameed Aminat Oyindamola      Ilorin
167.        Abdulsalam, Babalola Lateef   Ilorin
168.        Gbenga Moyosore   Ilorin
169.        Josephine Friday-Otun   Ilorin
170.        Kehinde Bello     Ilorin
171.        Oyekanmi Isijola  Ilorin
172.        La-Kadri Lukman   Ilorin
173.        Chibuzo Chuku     Isiokpo
174.        Temple Ejekwu     Isiopko
175.        Chibuzo Chuku     Isiopko
176.        Maryam Sambo      Jos
177.        Kelechi Obodo     Jos
178.        Nenrot Wambtuda   Jos
179.        Charles Puepet    Jos
180.        Ayodele Adewole   Jos
181.        Ruth Tara   Kaduna
182.        Ruth Moses  Kaduna
183.        Lucius Bulus     Kaduna
184.        Sani Shehu Idris  Kaduna
185.        Adams Nathan      Kafancha
186.        Abdulkarim Mustapha     Kano
187.        Hadiza Buhari     Kano
188.        Nuhu Yahya  Kano
189.        Hauwa Adamu       Kano
190.        Faiza Sidi  Kano
191.        Ibrahim A. Buba   Kano
192.        Raleeyah Abdulazeez     Kano
193.        Nanret Wasat      Kano
194.        Adnan Hussein     Kano
195.        Nmor Iyon   Lagos
196.        Omoke Ugochukwu  Lagos
197.        Chizoba Ezeani    Lagos
198.        Ifeoluwa Gbosi    Lagos
199.        Patricia Odiamehi Lagos
200.        Sunday Obia Lagos
201.        Ayobami Okerinmodun     Lagos
202.         Adeyinka Adegbite      Lagos
203.        Chibueze Okere    Lagos
204.        Aghogho Eriyamremu      Lagos
205.        Nnamdi Nwodo      Lagos
206.        Roseline Okpete   Lagos
207.        Adeleke Adepoju   Lagos
208.        Cyril Erhieyovwe  Lagos
209.        Musibau Alagbala  Lagos
210.        Olamide Adeleye   Lagos
211.        Akinosi Opeoluwa  Lagos
212.        Charles Puepet    Lagos
213.        Adebisi Oridate   Lagos
214.        Dunjoyin Adegboyega     Lagos
215.        Okeroghene Clara Ebhaleme     Lagos
216.        Abosede Awoleru   Lagos
217.        Adetomi Olaobaju  Lagos
218.        Joanna Oginni     Lagos
219.        Oluwakemisola Abu Lagos
220.        Taiwo Ibidapo-Obe Lagos
221.        Oluwole Olukoya   Lagos
222.        Mutiu Ganiyu      Lagos
223.        Tosin Omotosho    Lagos
224.        Owoeye Titilope   Lagos
225.        Benjamin Idahosa  Lagos
226.        Olawale Dada      Lagos
227.        Oluwaseun Olorede Lagos
228.        Ademayowa Ogunmola      Lagos
229.        Nimatalai Amzat   Lagos
230.        Ifeyemo Oguntunde Lagos
231.        Olaifa Charity    Lagos
232.        Name: Adeusi Anthony    Lagos
233.        Itunu Adekilumo   Lagos
234.        Nurudeen Saheed Sola    Lagos
235.        Egbekpalu U. Cynthia    Lagos
236.        Folake Abiodun (Ms)     Lagos
237.        Gift Ike    Lagos
238.        Damilola Oyelude  Lokoja
239.        Joshua E Usman    Lokoja
240.        Salsabeela Bislava     Maiduguri
241.        Silas Akosu Makurdi
242.        David Ortom Makurdi
243.        Terdoo Orton      Makurdi
244.        Mmaduabuchi Eze   Nsukka
245.        Eze Mmaduabuchi Josiah  Nsukka
246.        Iyalla Somiari    Okrika
247.        Owonye Benedict   Oleh
248.        Ubaike Vivian Ifeanyi   Onitsha
249.        Babalola Ayoola   Oshogbo
250.        Olasunkanmi Ladeji      Oshogbo
251.        Adeola Ogunpidan  Ota
252.        Ojo Olalekan Samuel     Ota
253.        Emmanuel Derek Chiderah Owerri
254.        Leonard Mberede   Owerri
255.        Chukwudi Ugochukwu      Owerri
256.        Emeka O. Nwagwu, San    Owerri
257.         Chimere Okoronkwo      Owerri
258.         Onumara Japhat   Owerri
259.        Ovuoh Chukwuemeka       Owerri
260.        Kayode Adegbemile Owo
261.        Bolade Omotoso    Owo
262.        Sunday Pam  Pankshin
263.        Louis Koko  Port Harcourt
264.        Enemali Aloysius  Port Harcourt
265.        Chidi Ekeh  Port Harcourt
266.        Uchenna Obiakor   Port Harcourt
267.        Hassan Amiebenomo Port Harcourt
268.        Alibi Jonah Port Harcourt
269.        Chukwuma Osuji    Port Harcourt
270.        Dorothy Waale Eguru.    Port Harcourt
271.        Clement Christopher Akusi     Port Harcourt
272.        Oluwatobiloba Akinbiyi Port Harcourt
273.        Callys Evans     Port Harcourt
274.        Dorothy Waale Eguru     Port Harcourt
275.        Akwarandu Augustine     Port Harcourt
276.        Benjamin Igweonu  Port Harcourt
277.        Ifeanyichukwu Agu Port Harcourt
278.        Obiosio, Felix    Port Harcourt
279.        Dorothy Waale Eguru     Port Harcourt
280.        Allen Otutu Sagbama
281.        Olalekan Abiodun  Sagamu
282.        Hassan Mohammad   Sokoto
283.        Irawaji Irawaji   Ukwa
284.        Justina Inyang    Uyo
285.        Utibe Nwoko Uyo
286.        Umanah Isaac Paul Uyo Branch
287.        Akpovona Happy    Warri
288.        Shedrack Ogbeifo  Warri
289.        Adeyeri Efemena (Itimi) Warri
290.        Amos Atim   Yenagoa
291.        Godfrey Otiotio   Yenagoa
292.        Godfrey Otiotio   Yenagoa
293.        Peace Jonah Yenagoa
294.        Rhoda Ombu  Yenagoa
295.        Abubakar Adamu    Yola
296.         Linda Rose Bala Zaria
Kind regards
TOBENNA EROJIKWE
Chairman, NBA-TCCP 2022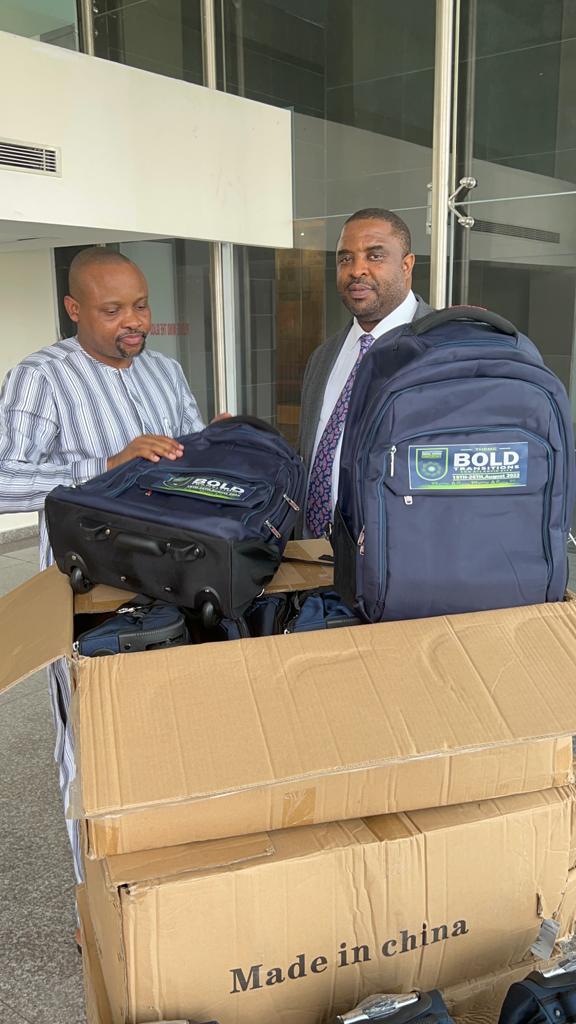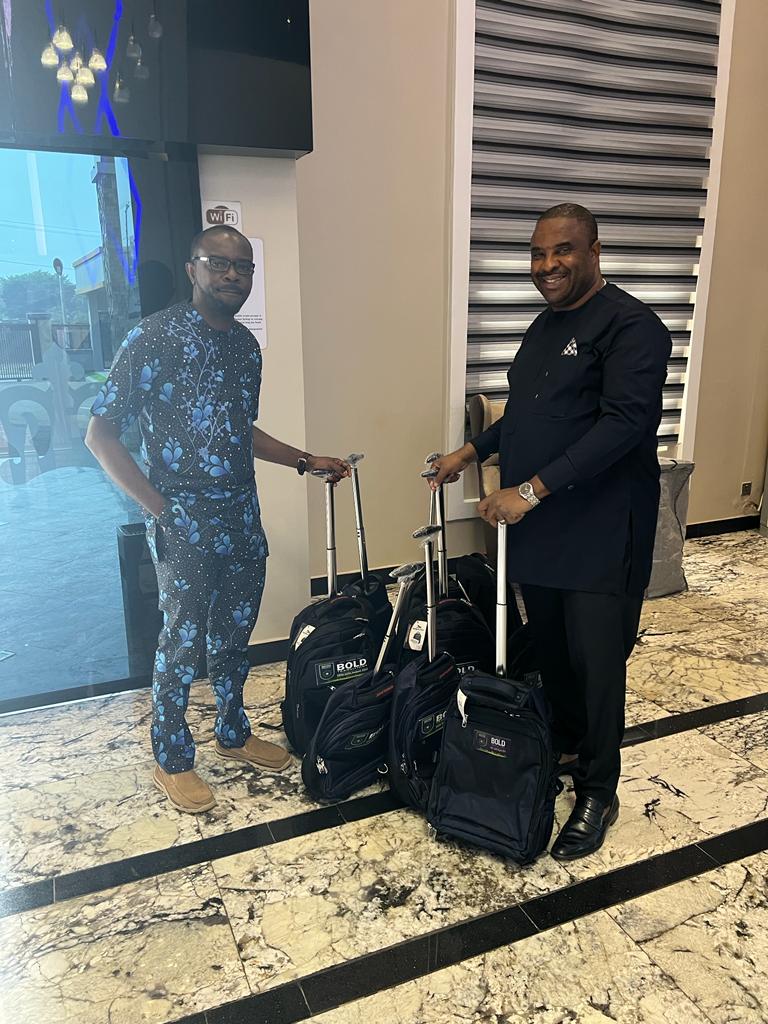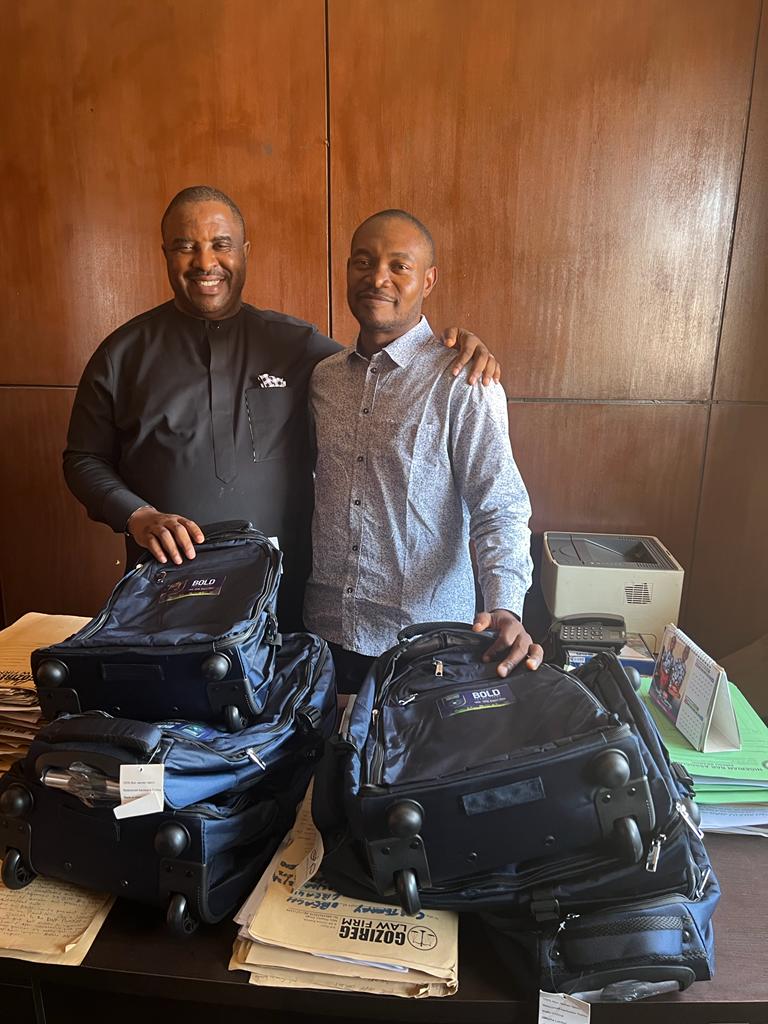 Do you want to be heard, your events covered, your articles published, or need to advertise your products and services on our

Blog

and

Magazine,

reach out to us at

Newswire Law and Events,

you will be glad you did. For more details about our services,

please call:

08039218044, 09070309355. Email: newswiremagazine@yahoo.co.uk